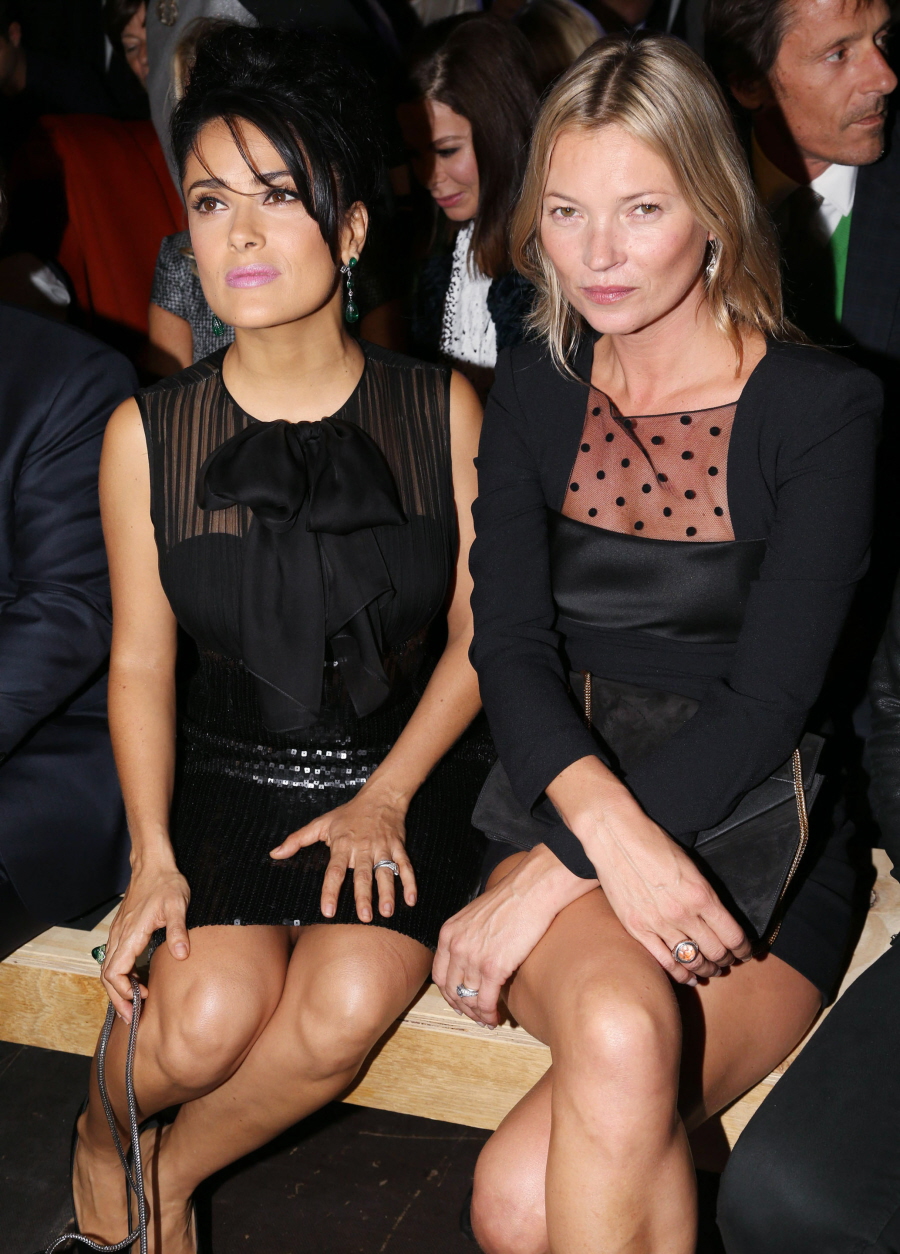 These are photos of Salma Hayek at the Yves Saint Laurent show in Paris two days ago, on Monday. I'm sorry I'm just getting to them now. I was getting the feeling that many of you were at your limit with Salma and her Goop-tastic personality (she will teach a course in Poverty & Chanel), so I gave you a break yesterday. But these photos were too much to ignore! Salma and her husband, Francois-Henri Pinault, were seated next to Kate Moss and her husband, Jamie Hince, at the YSL show. The body language is amazing!!!
First of all, let's just get technical with their ages. Kate Moss is 38 years old. Salma just turned 46 years old last month. But if you were just going by the photos, who looks older? Kate, right? You can tell which one is the trophy wife (I can't get that out of my head now, after you guys mentioned it) and which one is the party girl. You can tell which one takes care of her skin and which one likes to sunbathe in St. Tropez without any sunscreen.
Now, Kate has that particularly model-y ability of extreme photogenic-ness, but even she looks pretty rough in these photos. Part of it is that she's not as "made up" as Salma – Salma looks like she's going to a fancy cocktail party. In 1965. Kate looks, as always, modern and like she just rolled out of bed, smoked her first cig of the day, and decided to wander into the YSL show. Which becomes an entirely different conversation – which woman looks more comfortable? Kate! Kate looks like she belongs, like she's there to see the show and have some fun and maybe have a few glasses of champagne. Salma looks like she's sitting on a tack.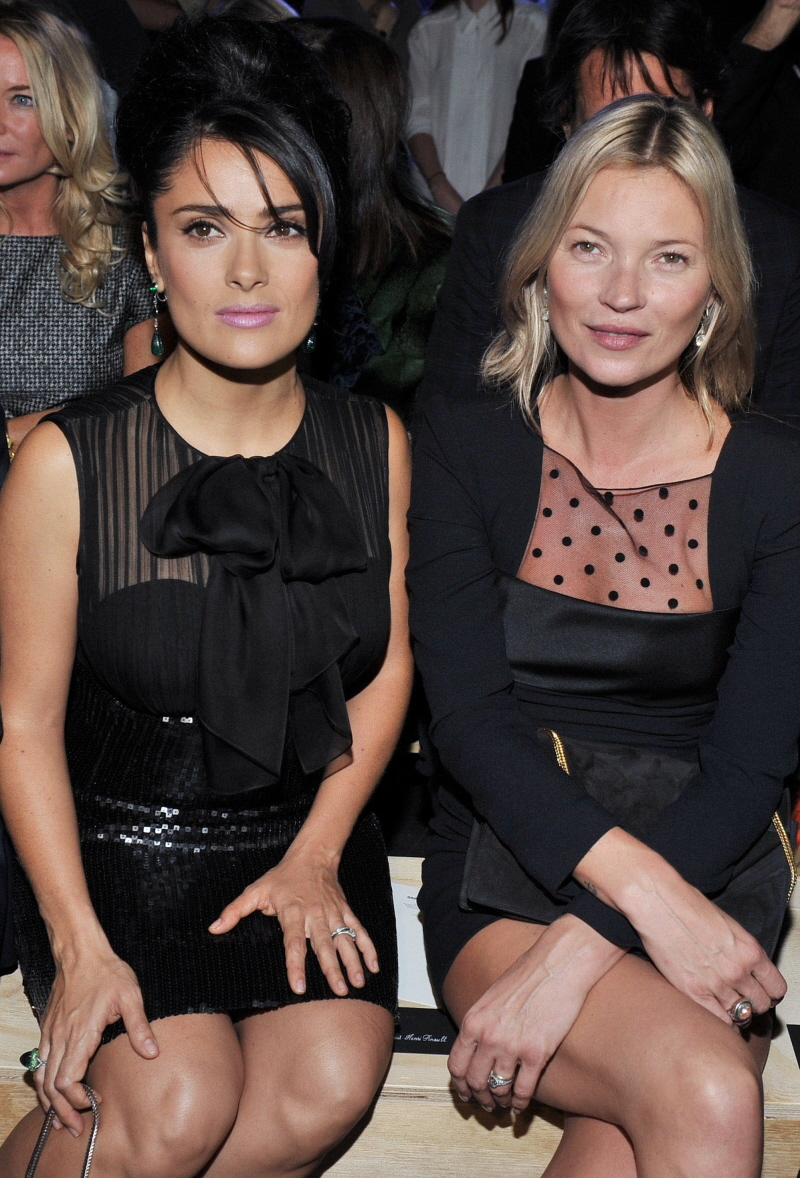 Maybe that's why Salma moved and made Francois sit beside Kate for the show? Hahaha. PS… Salma's emerald ring is AMAZING.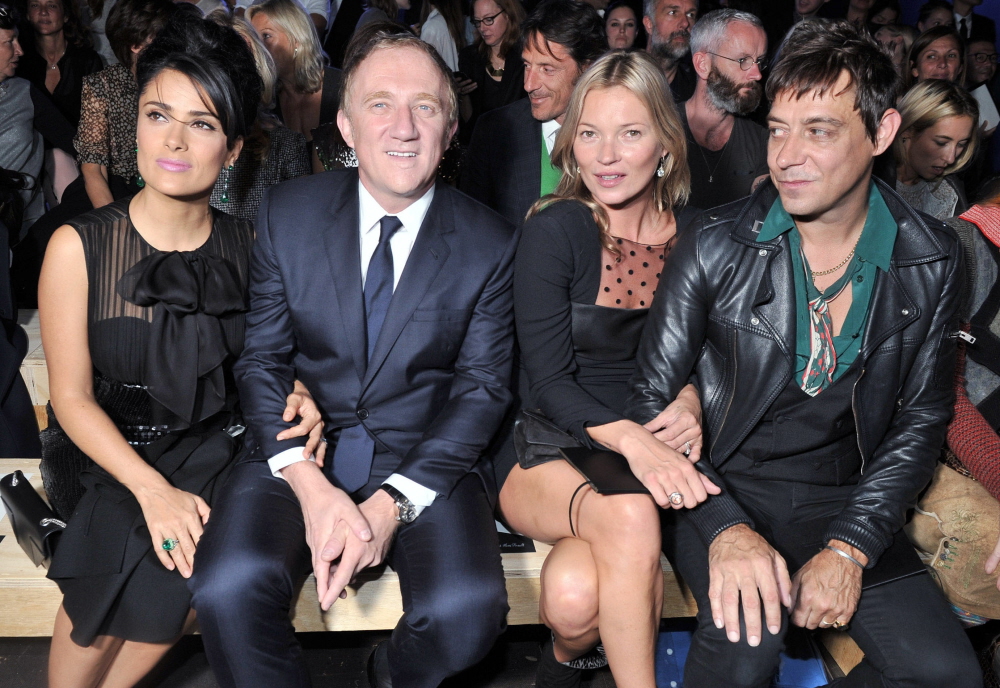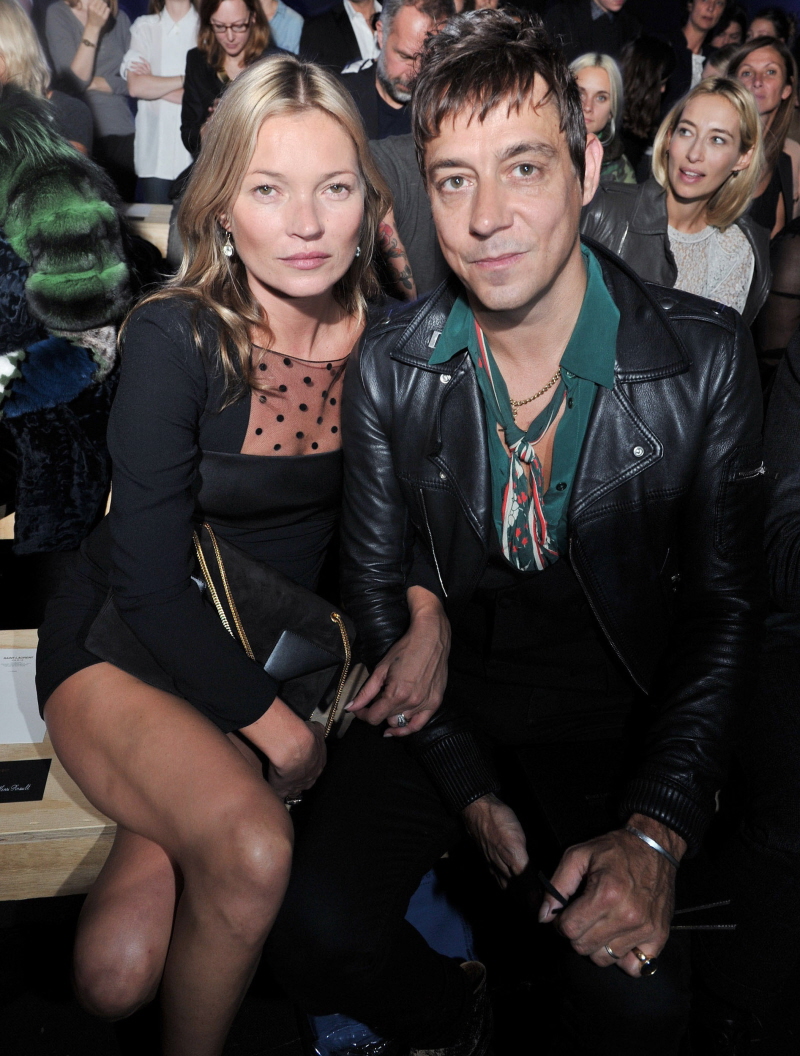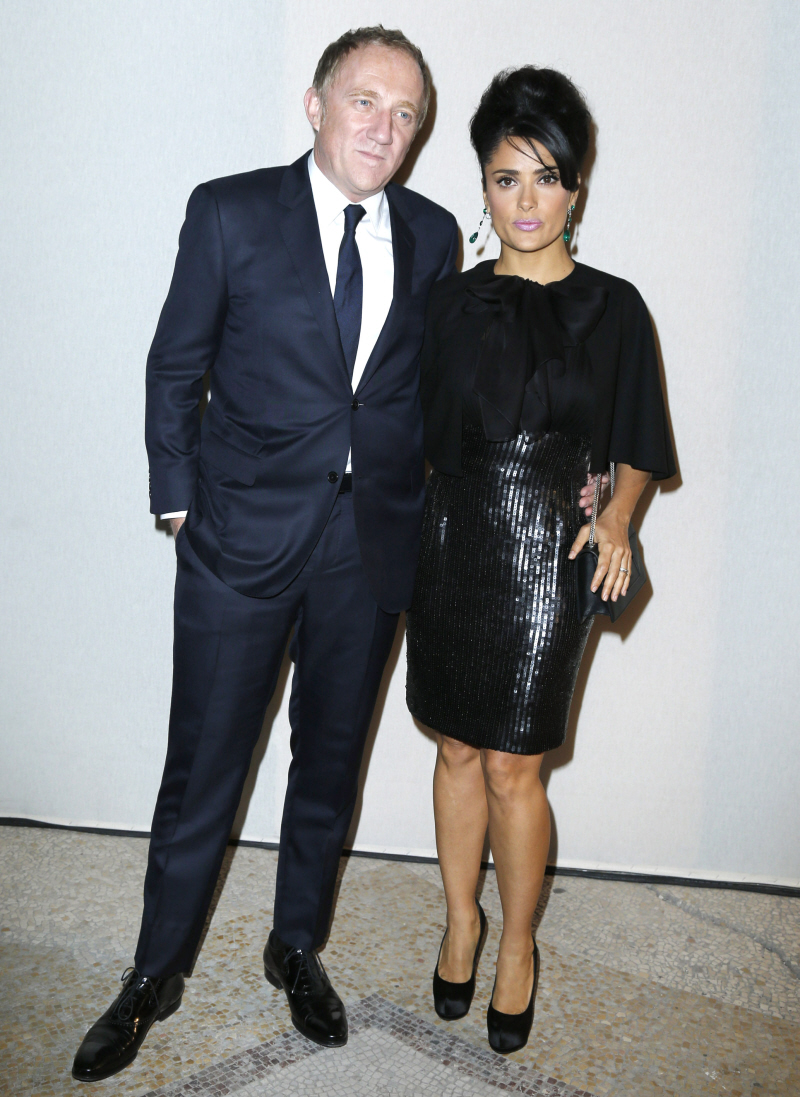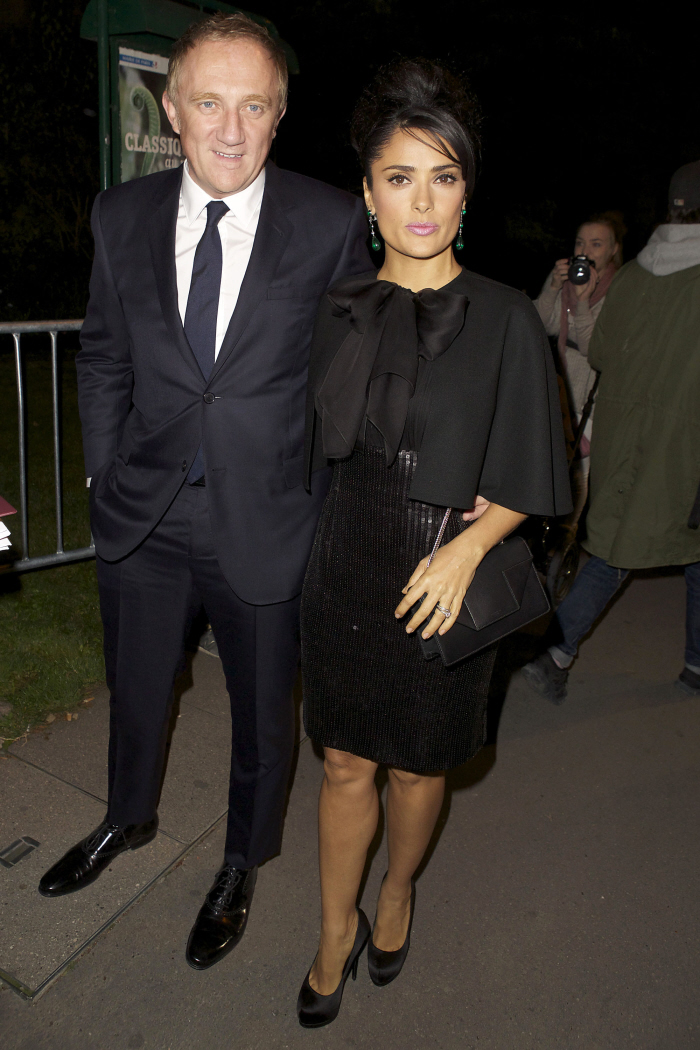 Photos courtesy of WENN, Fame/Flynet.