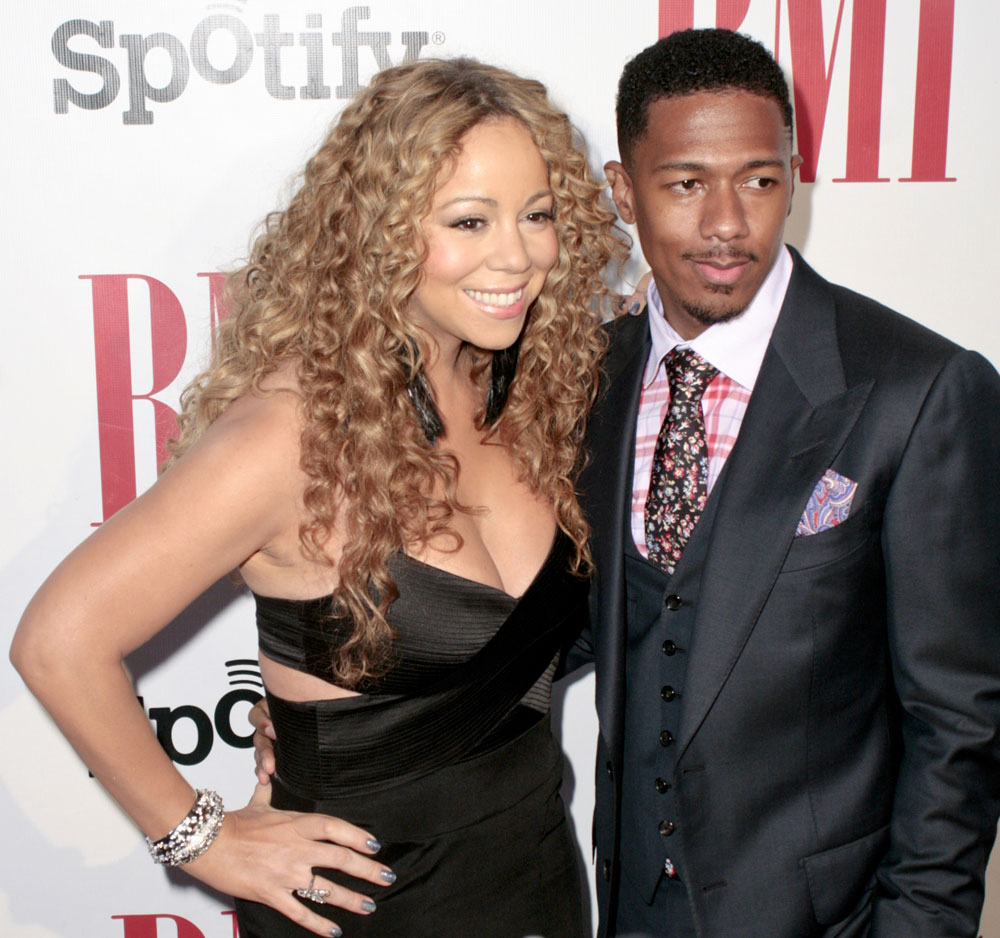 Yesterday we saw a caught-on-tape feud between new American Idol judges Nicki Minaj and Mariah Carey while they were scouting talent in North Carolina. Nicki really lit into Mariah, saying "I'm not f**kin' putting up with her f**king highness over there… I'm not gonna sit here every f**king minute to have you come down and harass me every minute everyday." It sounded like Nicki was defending herself against something that Mariah said. TMZ had a bunch of follow-up stories for their exclusive, claiming that Mariah called Nicki a "bitch" several times, and that Mariah also bragged about herself and her accomplishments so much that it set Nicki off. I believe it, as Mariah is so full of herself. I remember Mariah's insane HSN appearance, all she did was talk about herself.
In other stories about this mess, we heard that Nicki allegedly threatened Mariah's life by saying "If I had a gun I would shoot her." Idol producer Nigel Lythgoe denies that ever happened, but admitted he asked Nicki personally if she said it, which she denied. Of course she did. It was allegedly more peaceful yesterday on the Idol set, with Mariah and Nicki getting along – for now.
As for the suspicions that this whole thing was staged for publicity, TMZ is sticking with their story that it wasn't, but adds that Nicki feels that producers are trying to get her riled up, and are encouraging Mariah's bad behavior. Mariah's husband, Nick Cannon, sort-of confirms that producers are in on it. He was interviewed by Access Hollywood and he placed the blame on their shoulders. Here's some of what he said, and you can watch the video at this link:
"I'm kind of disappointed in Fox and everything, because they're taking away from the quality of Idol.

My wife is the strongest and the classiest woman I've ever met. You watch the video and she maintains her composure… I don't think she's moved by the theatrics and the pageantry of it all. She signed up for a job to help young people with their dreams.

This is like a sidebar. I hope that's not what this show becomes about – the catfights.

Honestly I believe the show is solely about a singing competition, that's why America loves these shows… to make it about something that it is not, kind of shows that the producers and the network are losing their foot[ing].
[From video on Access Hollywood]
Around 4:30 into the video (link here) they do a reenactment of the Nicki Mariah fight, with each of them reading lines, and it's funny as hell. Nick concluded afterwards that "anyone can see that my wife is strong, classy and she maintains her strength."
You can just shoot me now because I was really impressed with Nick Cannon. He loves the hell out of Mariah and he will go to bat for his self-absorbed wife any day of the week. I'm buying this side of the story, that producers are loving this feud and encouraging it even if they didn't directly stage it. This is a hell of a lot of buzz for this show, and people will watch it just to see these divas give each other the side eye. A big fight like this may be inconvenient, but they're surely loving the press.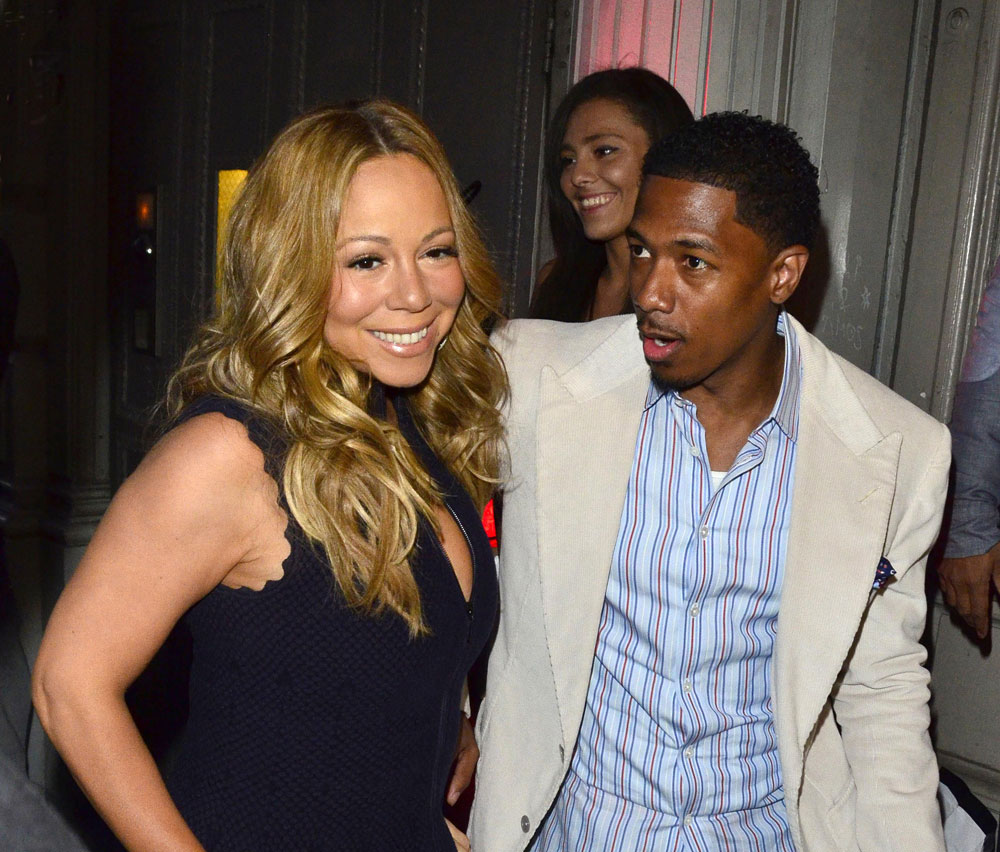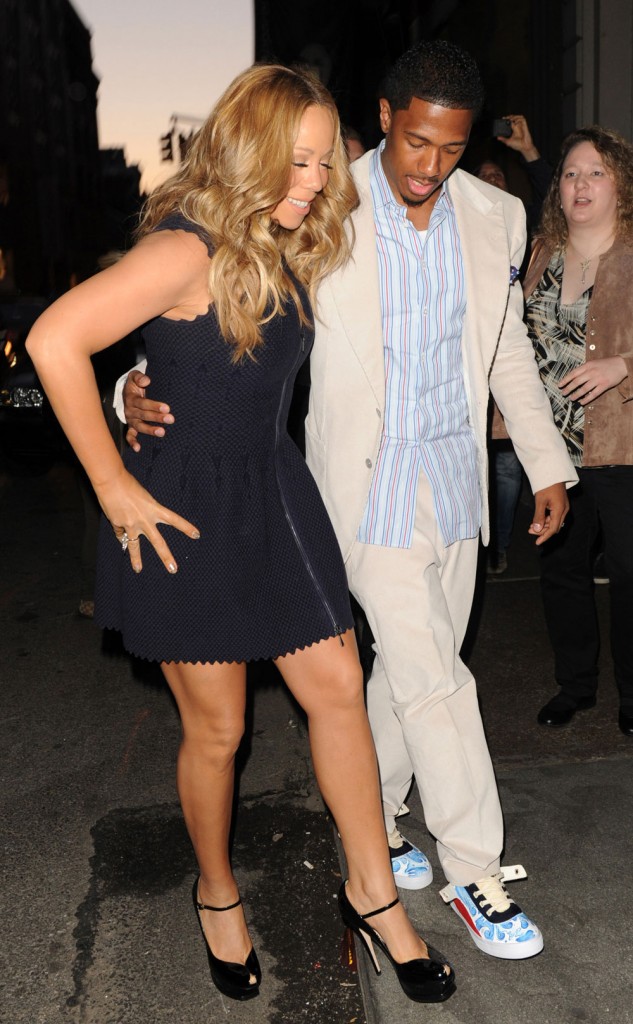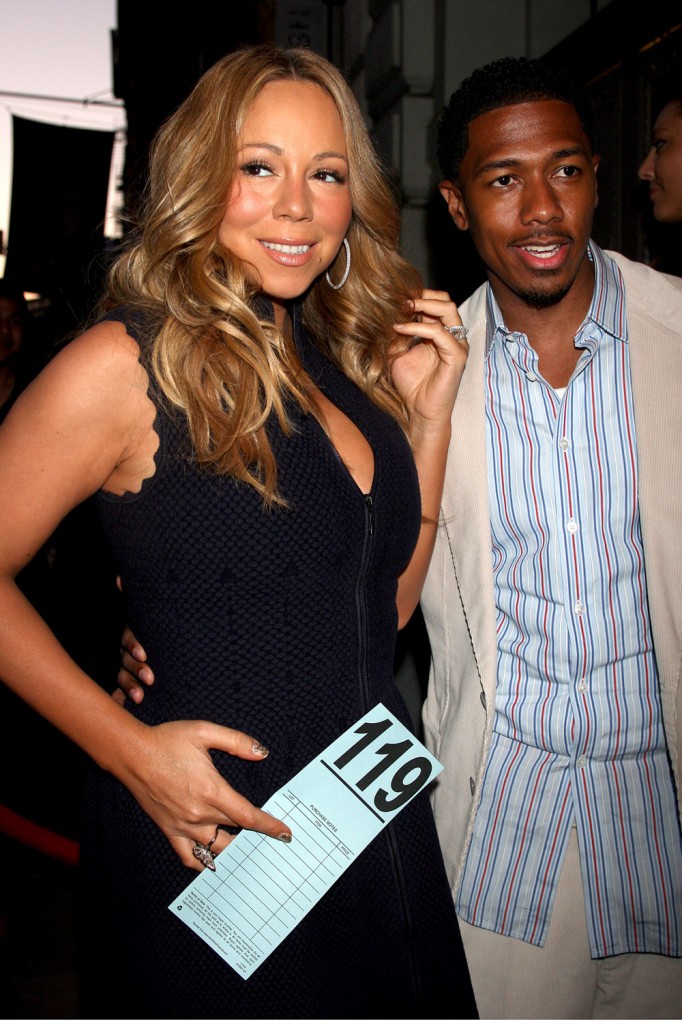 These photos are from September (header) and May (directly above). Credit: WENN.com