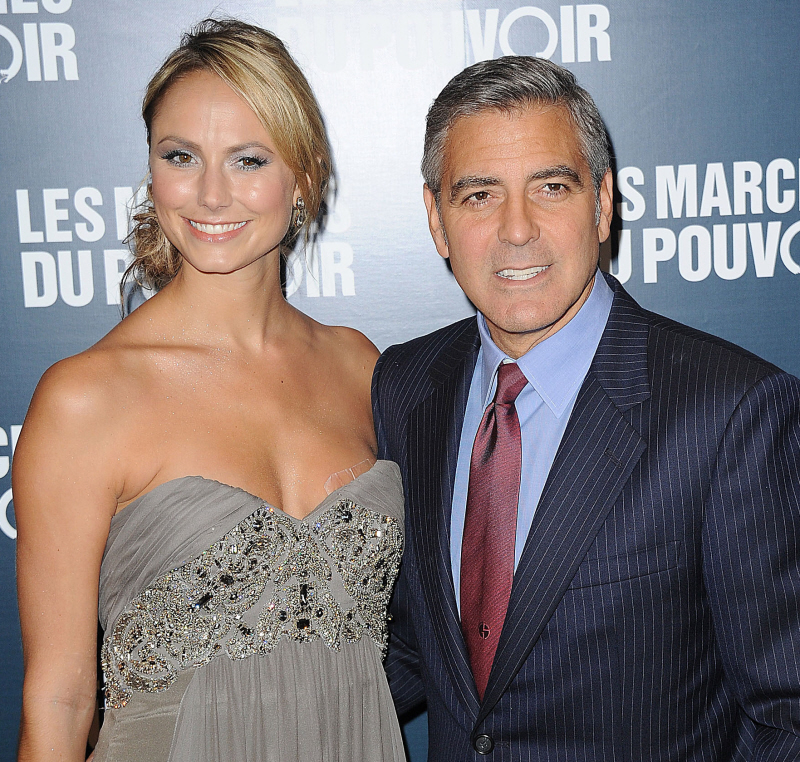 Two days ago, The New York Daily News reported that George Clooney and Stacy Keibler's "rocky relationship is almost kaput. The couple who've been hot and heavy for more than a year are still dating, sort of, but it's anyone's guess how much longer they will last." Apparently, Stacy was acting a little crazy and nervous and George pretty much isn't speaking to her anymore. What's interesting is that it's been 48 hours and nothing has happened. No denials, no confirmation. Some might say that the lack of a denial IS the confirmation. So, what happens now? Does Stacy get a visit from Clooney's lawyer, and she's forced to sign a non-disclosure "exit contract"? And then does she get free room and board for one year at the Lonely Ho Hotel? Well, Stacy is fighting back! She managed to get this dropped into Life & Style:
Shacking up at Chez Clooney! Life & Style can exclusively confirm that Stacy Keibler has moved in with George Clooney, her beau of 15 months. "She's 100 percent moved in," an insider tells the new issue of Life & Style. "She spends her summers with him in Lake Como, Italy, and all her stuff is at his place in LA."

The insider says that while Stacy, 32, maintains a small rent-controlled apartment in West Hollywood, she uses it as a storage space for mementos and personal items. "All her clothes are at George's, and she never goes home."

Cohabitation is a big step for George, 51, but the insider insists The Descendants star is the one doing the pursuing. "Stacy is his dream woman!"
What's interesting is that I'm pretty sure this isn't new at all. There were reports that Stacy had pretty much moved in with George Clooney last year, a few months after she made her debut (as Clooney's Latest Piece) at the Toronto Film Festival. In various tweets, Stacy has even referred to Clooney's house as "our house" or "our place". And besides that inconvenient fact, Stacy is not the first girlfriend who has lived with him. Elisabetta Canalis lived with him. So did Sarah Larson. The girls always move in, but they can always move out.
Oh, and Agent Bedhead told me that Clooney is already on the ground in Oklahoma, and he's been sighted by lots of locals and local media outlets. So Stacy is "living with Clooney" at his place while he works in Oklahoma? Interesting. Sidenote: we really need to convince Bedhead to try her luck with Clooney. I want to see Bedhead in a Roberto Cavalli gown and beehive hair on the red carpet for Clooney's next movie.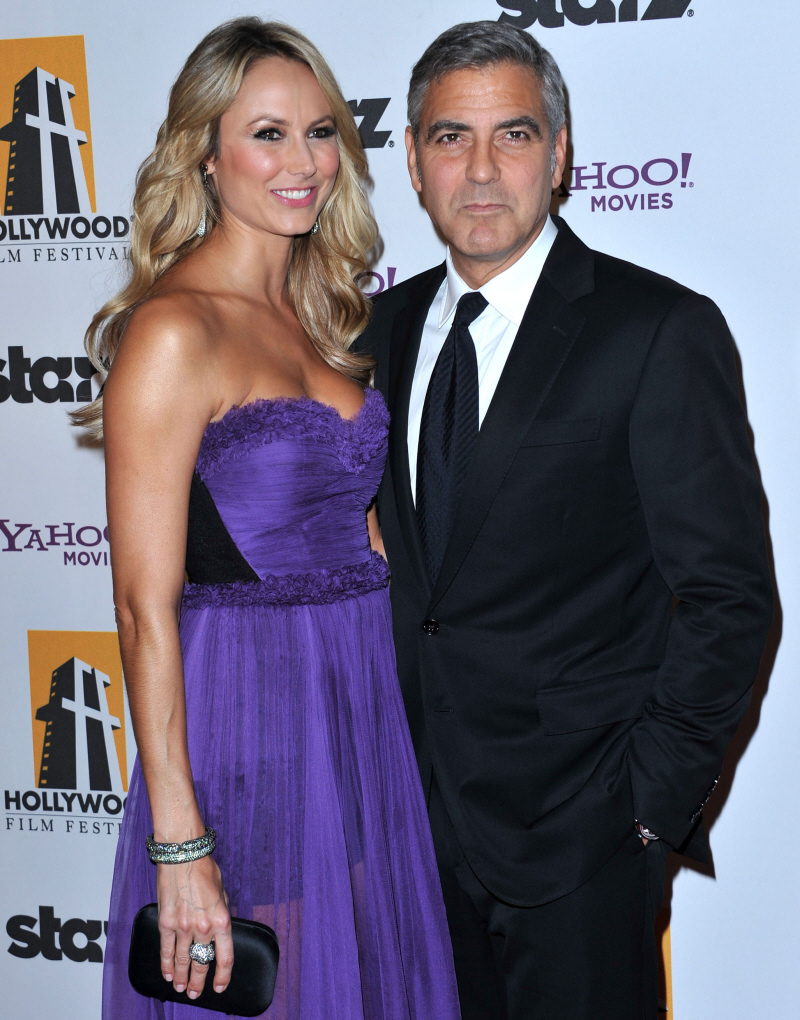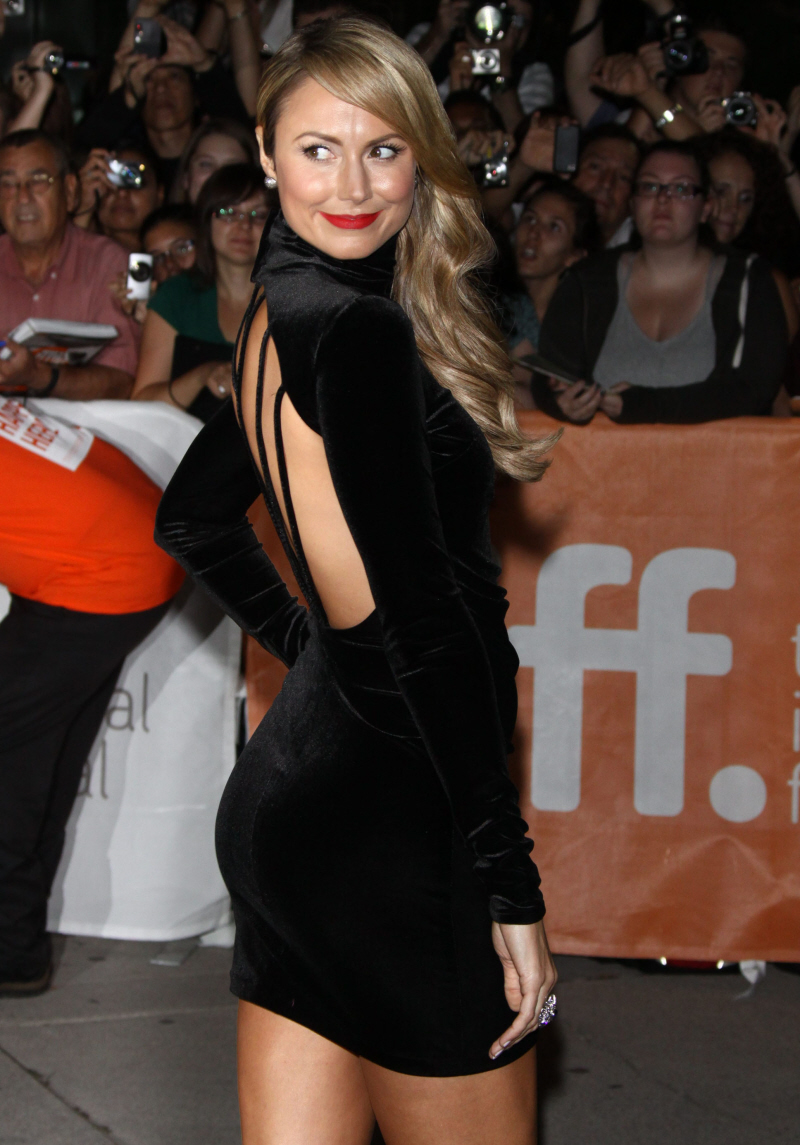 Photos courtesy of WENN.