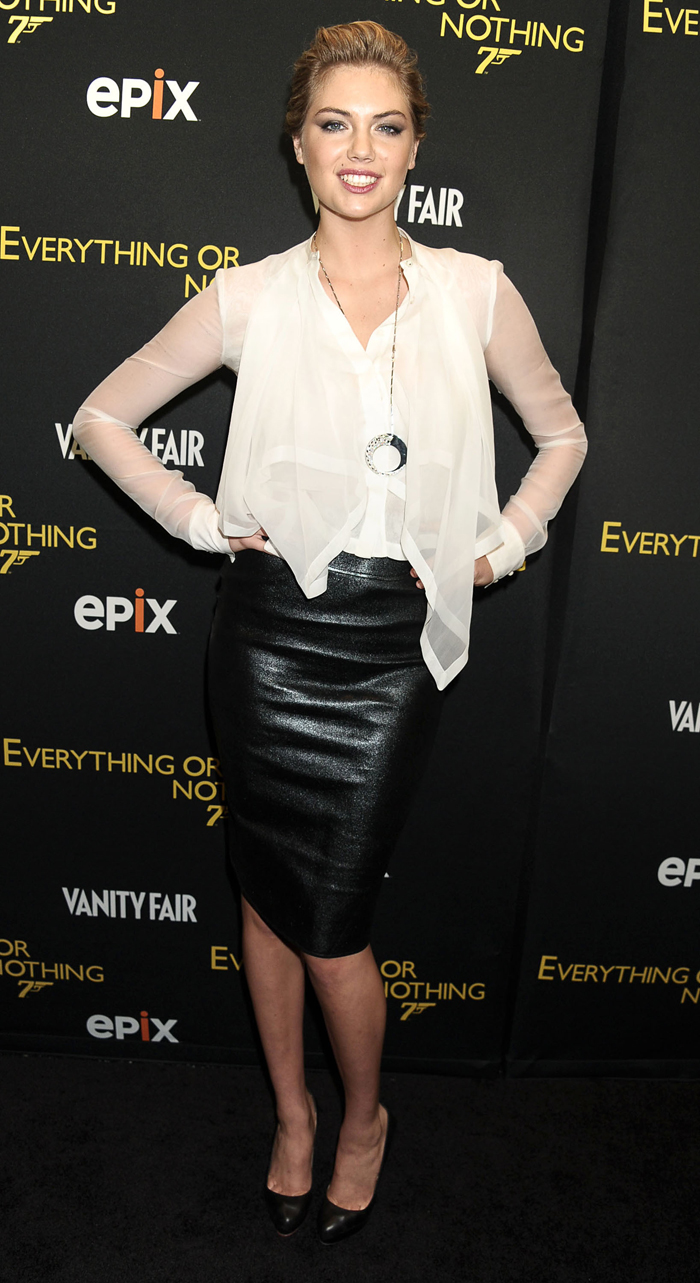 As far as models go, Kate Upton is a sweet, fun girl with a lot of ambition, and she showed up at the James Bond documentary, Everything or Nothing: The Untold Story of 007, looking rather magnificent and sophisticated (for her). Kate wore a floaty white blouse with a black leather pencil skirt and black pumps. She's had such a busy year so far between covering the SI swimsuit edition, doing the "Cat Daddy" dance for creepy Terry Richardson, giving some pretty good first date advice, and trying her hand at high fashion while declaring her intention to "bring back the supermodel." Now she's talked to Page Six from the red carpet about how she wouldn't mind, you know, being a Bond girl too. Hint, hint: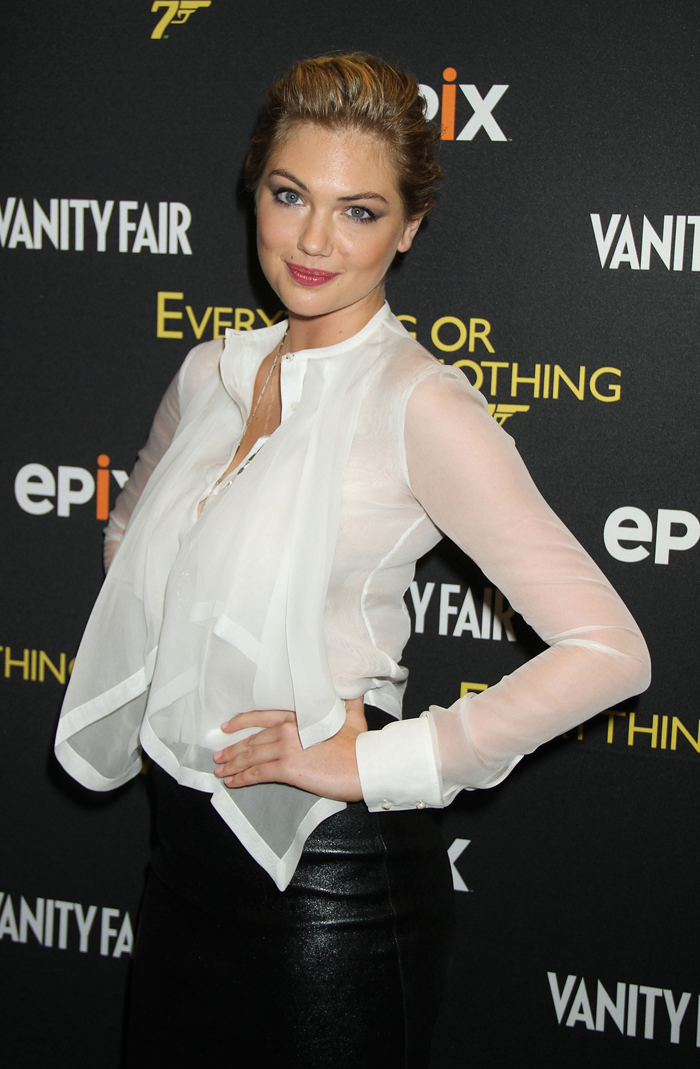 Could Kate Upton qualify as a future Bond Girl? The busty Sports Illustrated Swimsuit Issue cover girl certainly has the body for the job. But she says she doesn't have the butt-kicking skills to match. "I would need to go through some intense training to learn all the Bond Girl moves," she told us at a premiere of the doc Everything or Nothing: The Untold Story of 007.

Though, she added, "It's a very prestigious title, and it would be a very cool role." Upton — who wowed the crowd in a sheer white top and tight leather skirt — named Halle Berry from Die Another Day as her favorite Bond gal. The 007 doc debuted ahead of Daniel Craig's Skyfall, which hits Nov. 9, with Berenice Marlohe as the babe.
[From Page Six]
Her favorite Bond girl is Halle Berry? I find that hard to believe, but maybe she's just thinking from the perspective of a swimsuit model, and Halle did look great in that orange bikini. What else did Halle's Bond girl do? I can't remember. Even compared to the likes of Ursula Andruss, my favorite Bond girl will always be Eva Green.
Seriously though, I think Kate probably could have pulled off a Pierce Brosnan-era Bond girl. With Daniel Craig, the movies are more serious, and so are the girls, but with Pierce, there was still a dash of the humor left in the franchise. If Denise Richards could (sort of) pull off a nuclear physicist Bond girl next to Pierce, then Kate Upton could probably (sort of) do it too.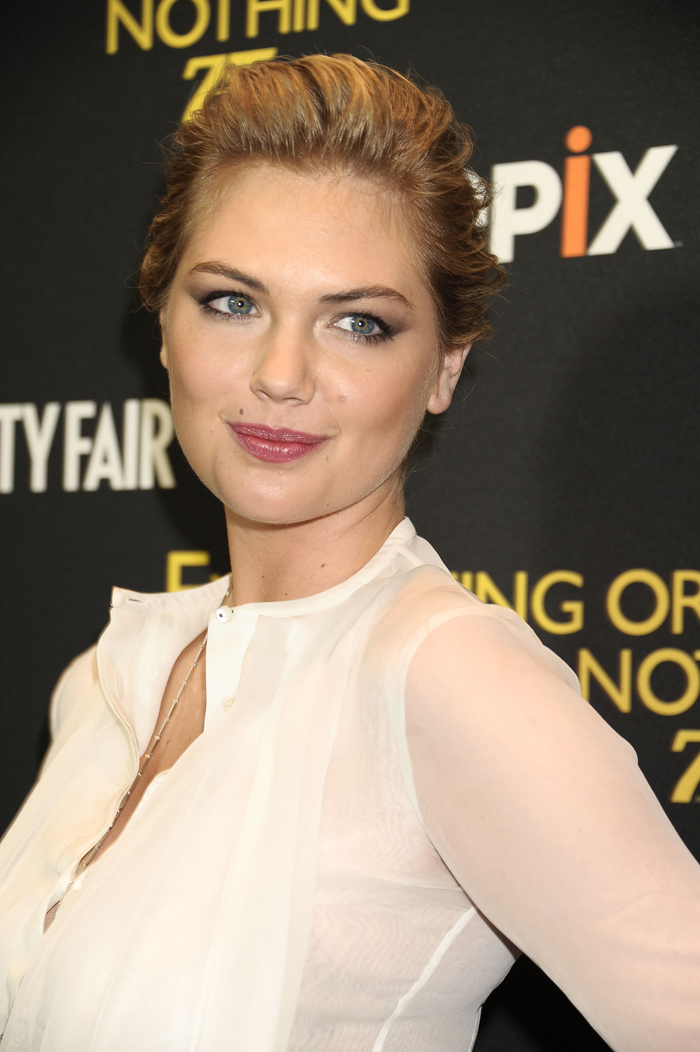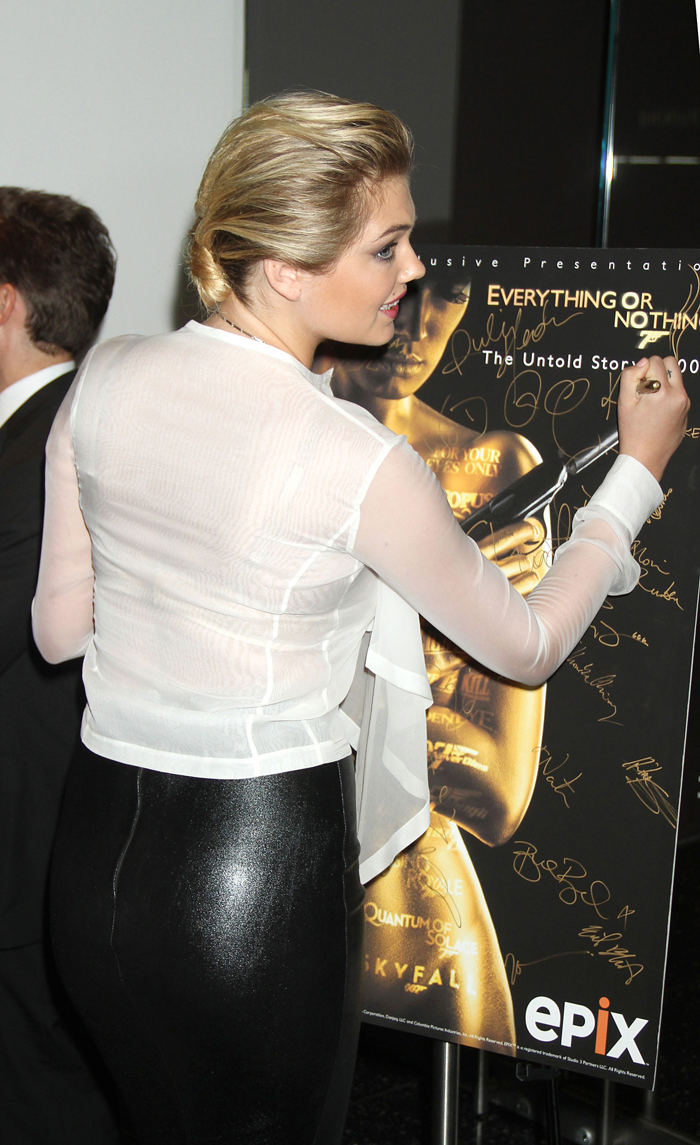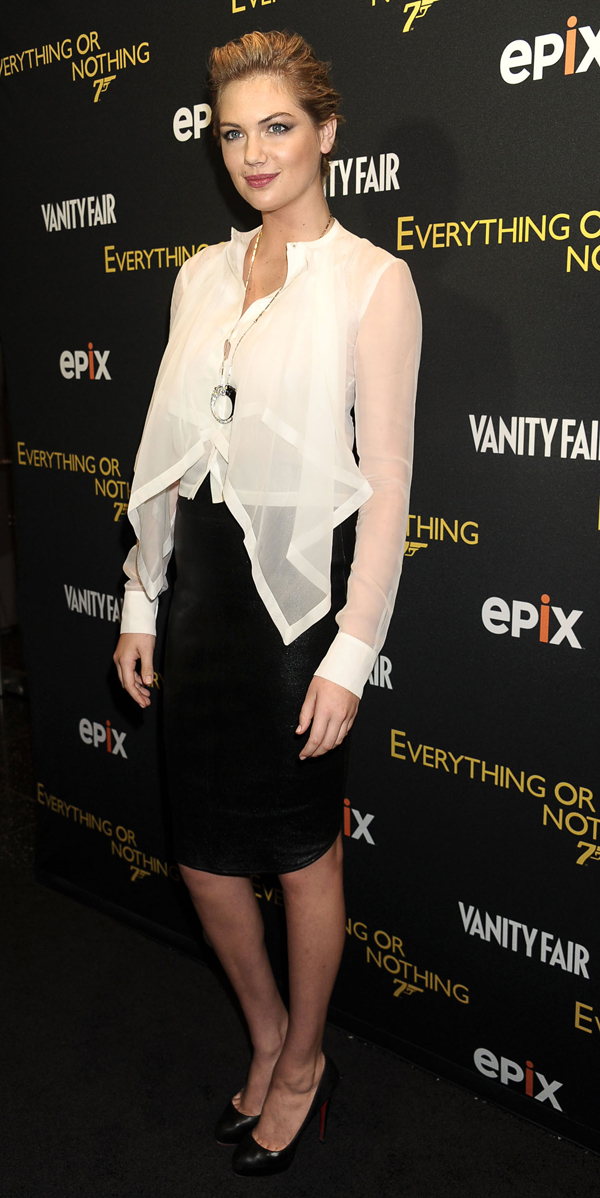 Photos courtesy of WENN