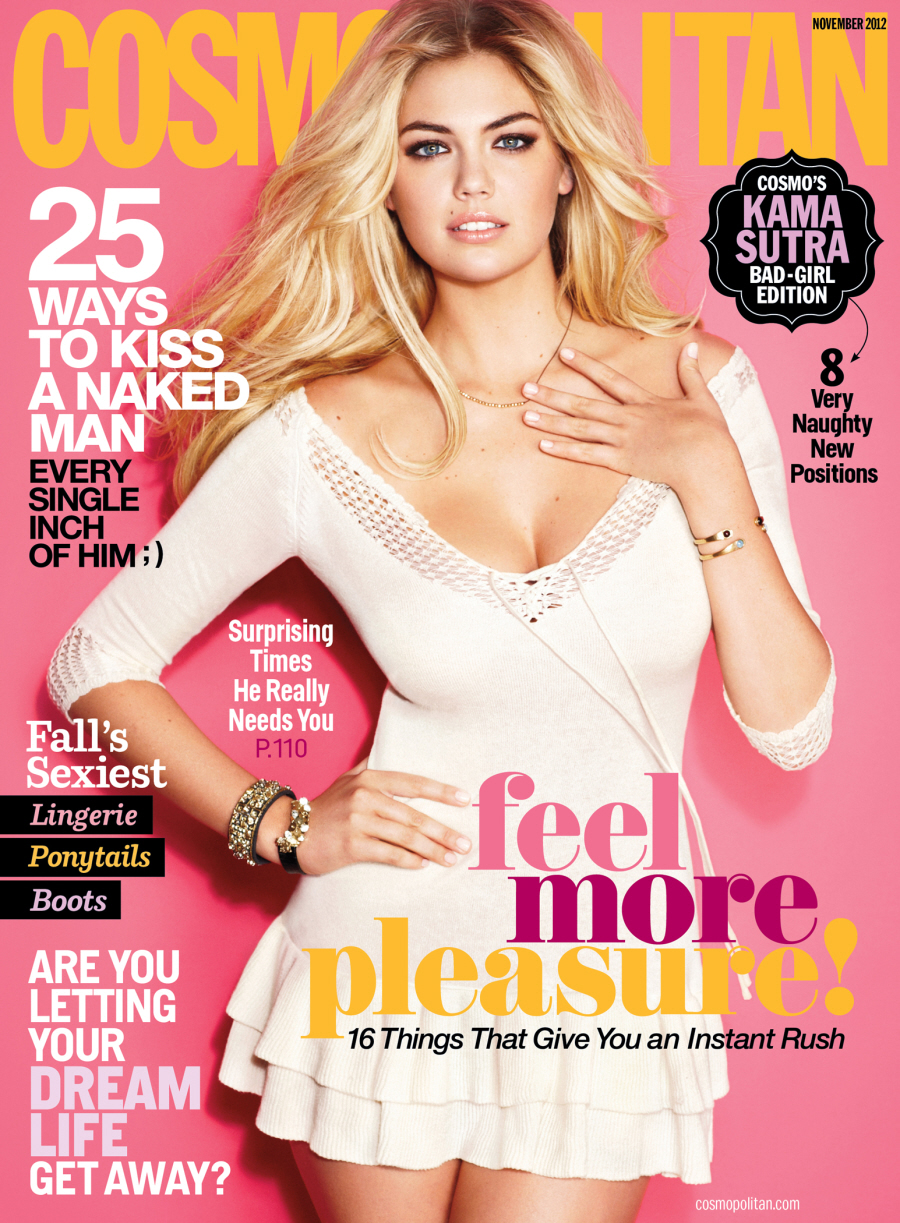 Can you believe it? An actual MODEL is on the cover of the new Cosmopolitan. Kate Upton takes the cover of the November issue – a model/self-styled celebrity rather than an actress or a singer. I'm not one of those people lamenting the lack of models on magazine covers, you know. I like seeing Doutzen Kroes and Gisele and Naomi Campbell and Karlie Kloss and all of those models, but I think I'm one of the few people to actually prefer the current arrangement of "actresses on the covers of fashion magazines." Still, it's nice to mix it up, and Kate Upton is an interesting choice. She is by no means the most respected or high-fashion model out there. And yet she continues to get big magazine covers and an increasingly higher profile. Maybe she's smarter than we think?
Some highlights from her interview:
Kate on first dates: "Something just simple. Nothing too showy. Maybe just something so we can get to know each other. I'd probably like to eat, depending on the time."

Kate on what she finds sexy in a woman: "To me, what's sexy is when you look like you're having a good time. That, and when you look effortless and have messy hair."

Kate on what she finds sexy in a man: "I find a sense of humor sexy in a man. Someone who is just relaxed and can have a good time."

On pick-ups lines: "All pick-up lines are horrible. None of them work. You just walk up and make a fool of yourself. Just come up and be yourself and have a normal conversation."

Does she prefer good guys or bad boys? "I just want to morph them into one person."

Girlie girl or tomboy? "I'm a little bit of a mix – a girlie girl and a tomboy. When I'm in a city, I'm girlie. But when I'm around a barn, I turn into a tomboy."

Worst first date: "I don't want to throw anyone under the bus, but I always bring $20 and my cell phone."
I kind of love her first-date rule. You should expect the dude to pay on the first date (in my humble, ball-busting opinion), but you should bring some money just in case, especially if you need to make a quick escape and call a cab, which is why the cell phone is important too. I also think pick-up lines are awful, but from what I've seen, most dudes don't even bother with pick-up lines anymore. Or is that just me? The last guy who gave me a line was the dude behind the counter at the Kroger deli: "Hey, girl. What can I get for you? You need some meat?" IS THAT EVEN A LINE?
Behind-the-scenes video of Kate's Cosmo shoot: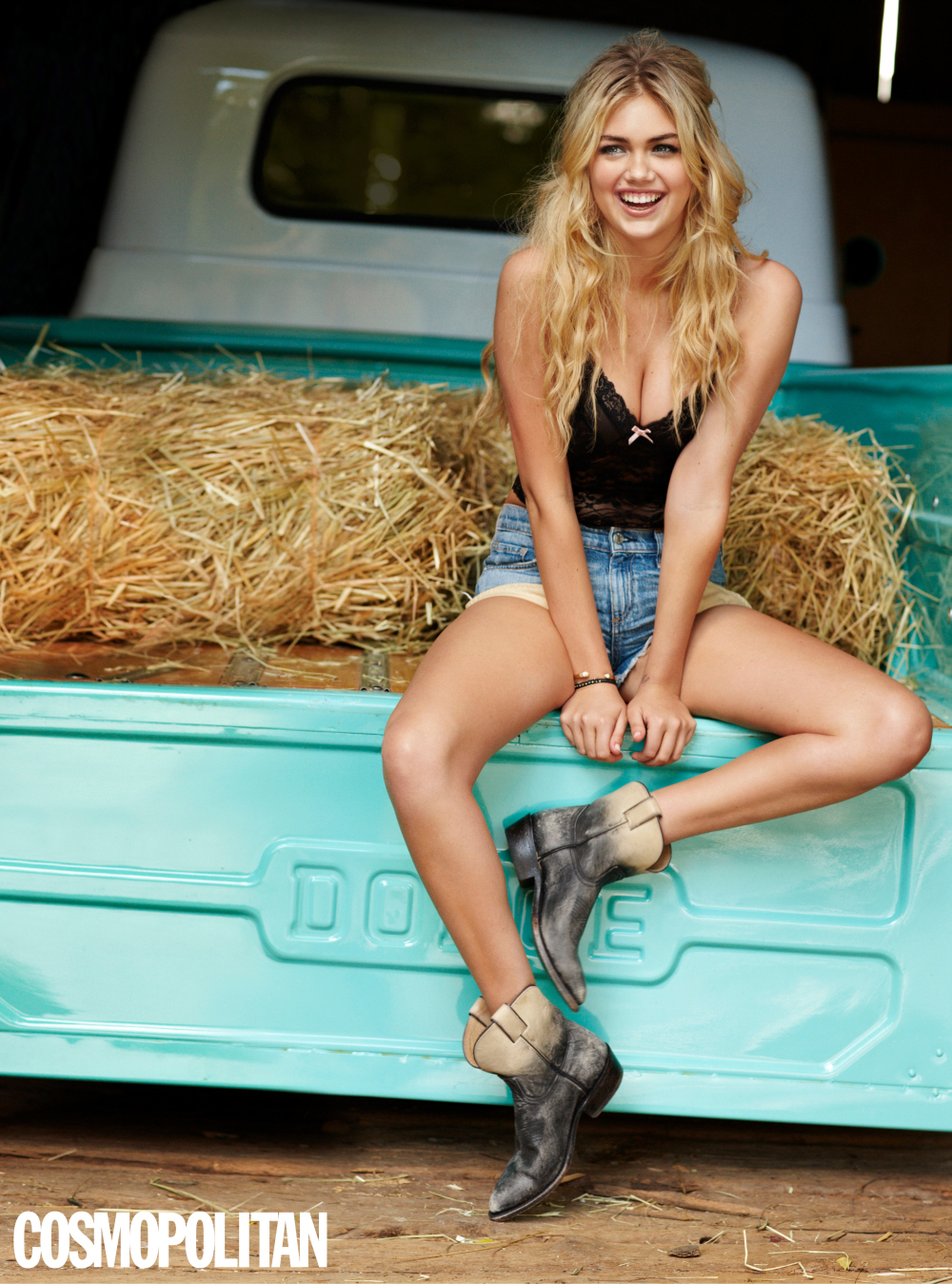 Photos courtesy of Cosmo.