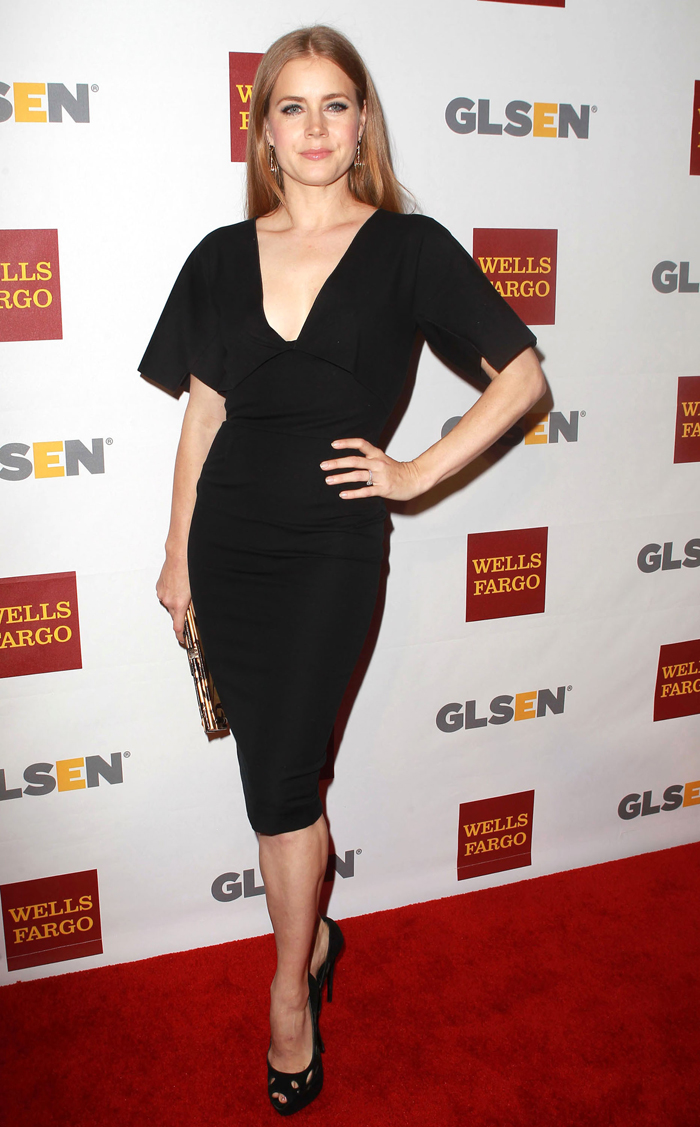 Here are some photos of Amy Adams a few weeks ago at the GLSEN Respect Awards in Los Angeles, and she looks pretty fantastic in this little black dress. Amy is one of the only actresses out there who looks really good with flat-ironed hair, and she might not be a huge style icon, but she usually manages to look occasion appropriate and knows how to dress for her figure.
In terms of her career, Amy rarely makes a misstep in that regard either. She consistently surrounds herself with good talent and acclaimed directors (although we'll see how Zack Synder treats Man of Steel), and the only true wrong move she's made is that awful romantic comedy, Leap Year. Now Amy has signed onto play Janis Joplin in an upcoming biopic indie film, which will likely be directed by Lee Daniels, who helmed Precious and The Paperboy (the one where Nicole Kidman pees on Zac Efron). This sounds a bit like Oscar bait, but Amy can probably at least pull off the role even if the film itself is a disaster, right?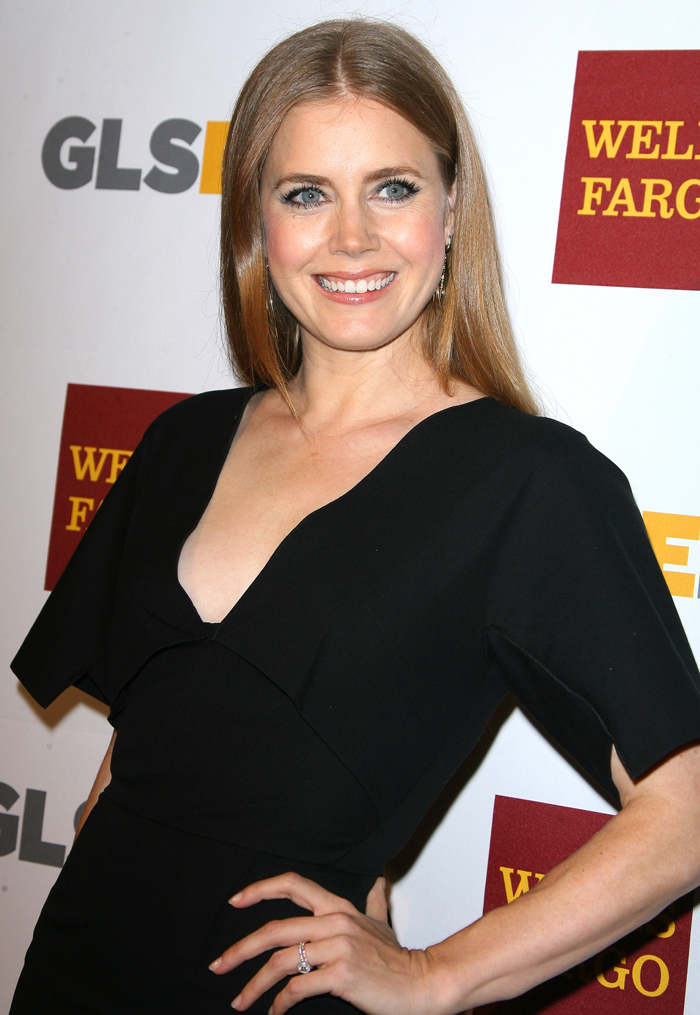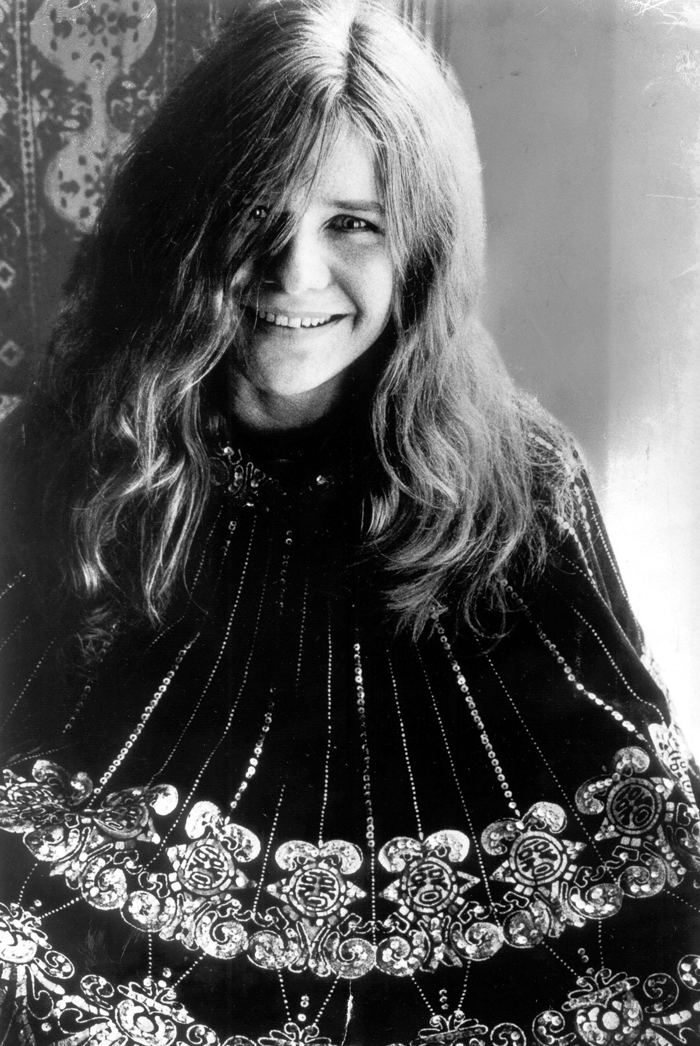 Adams is attached to star as the queen of rock 'n' roll in the Janis Joplin project titled Get It While You Can. Lee Daniels is in talks to direct [the] Janis Joplin biopic that has Amy Adams attached to star as the queen of rock 'n' roll.

Robert Katz and Andrew Sugerman are producing along with Ron Terry, who wrote the screenplay with his wife, Theresa Kounin-Terry. Jay Tobin is exec producing.

Joplin was the hard-living singer behind such rock classics as "Piece of My Heart" and "Me and Bobby McGee." She crested on the wave of the 1960s counterculture as one of the faces of hippiedom, and she performed at Woodstock.

Joplin, who has influenced artists ranging from Stevie Nicks to Florence Welch (of Florence + the Machine), died of a heroin overdose in 1970, just weeks after Jimi Hendrix succumbed to his drug demons, giving a one-two punch to the face of the Age of Aquarius.

Daniels' involvement is the latest development for the project, which over the years has had Fernando Meirelles and Catherine Hardwicke attached as directors, Renee Zellweger as star and Temple Hill as producers.

The project is independently financed, and there have been preliminary talks with Focus Features about coming on board, though no deal has been made. An early 2013 production start is being eyed.

Daniels, who garnered acclaim and an Oscar nomination for his 2009 gritty drama Precious, followed that up with Southern thriller The Paperboy, which stars Matthew McConaughey, Zac Efron and Nicole Kidman and is now in theaters.
[From Hollywood Reporter]
The way I see it, this will be a challenging role for Amy even though the girl can sing. She has experience playing singers in Enchanted and Miss Pettigrew Lives for a Day, but Janis had a very distinctive, amazing voice that will be hard to replicate without sounding like Axl Rose in "Sweet Child O' Mine." Thank goodness Renee Zellweger isn't still playing Janis though! Can you imagine?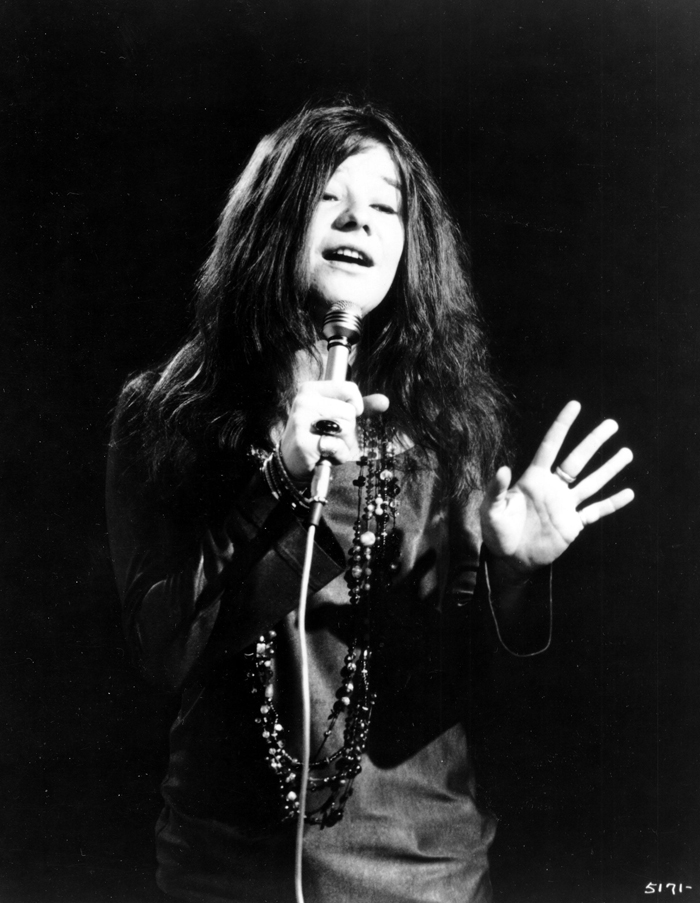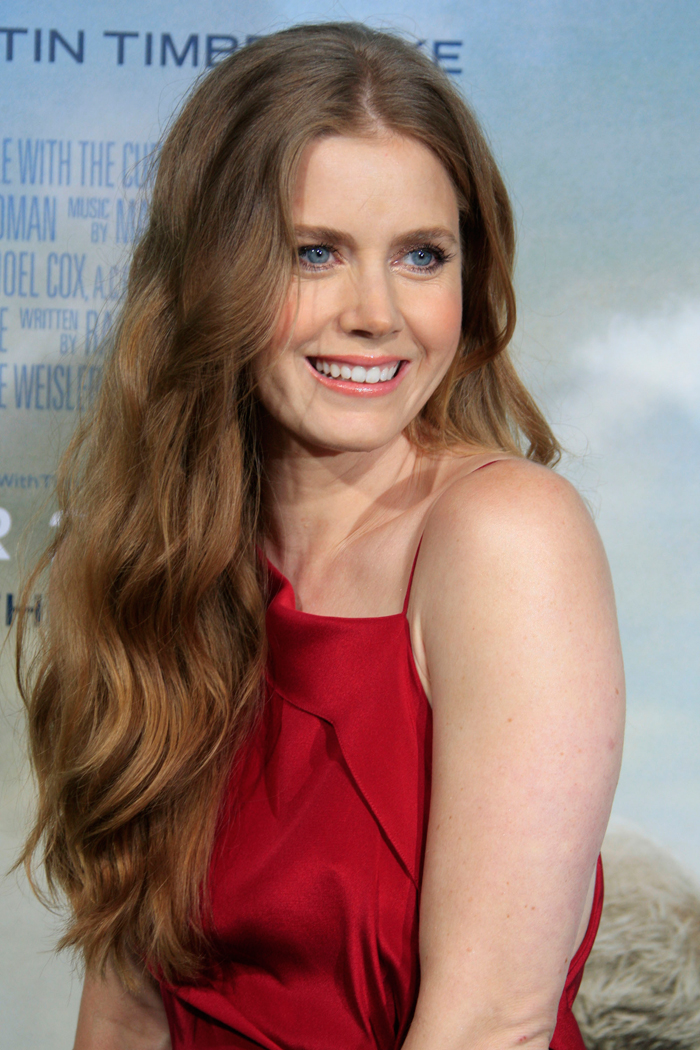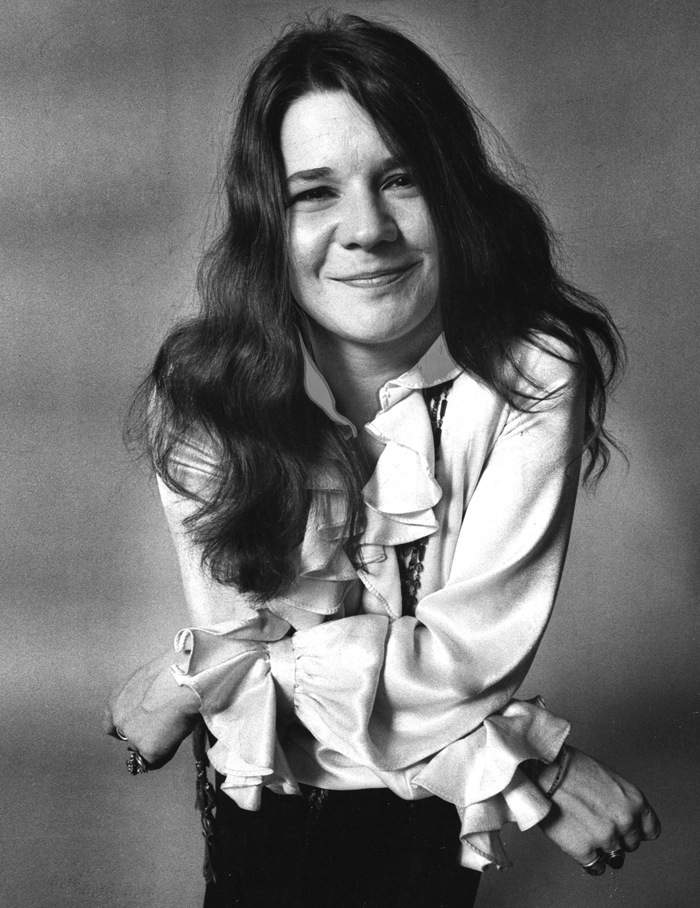 Photos courtesy of WENN