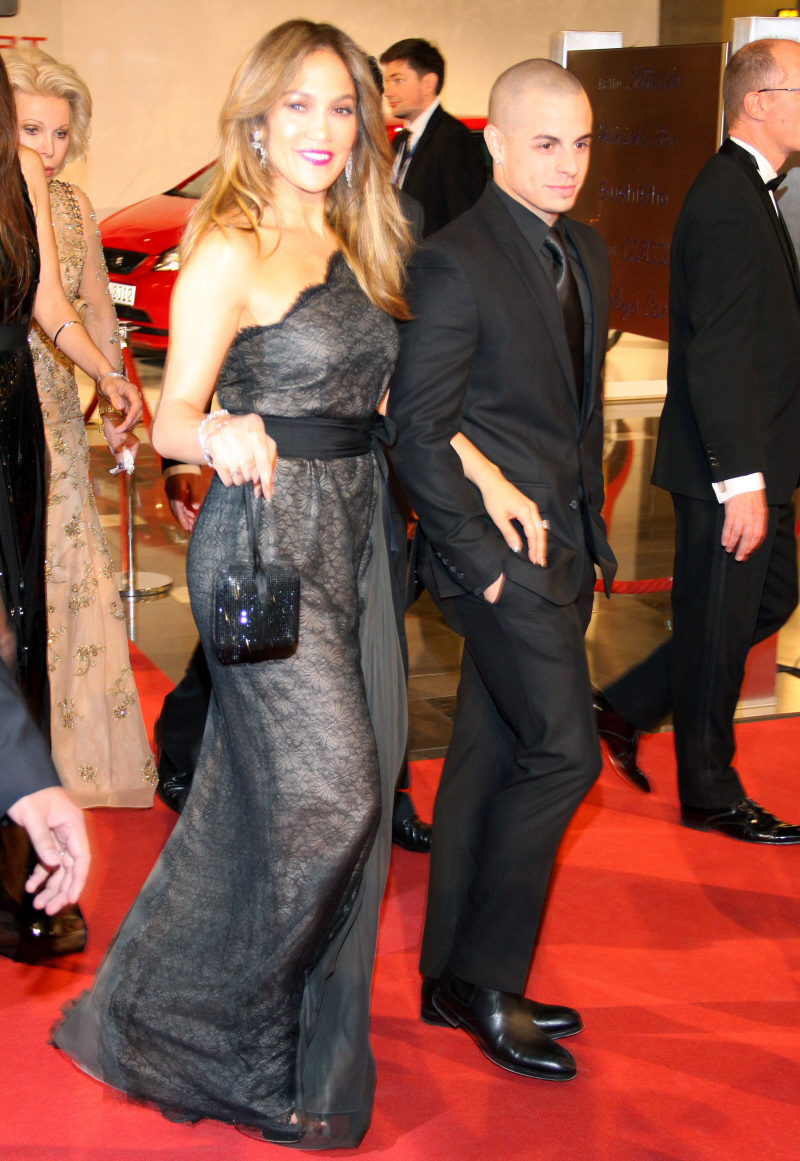 Here are some new photos of Jennifer Lopez and Casper Smart at the 2012 UNESCO (United Nations Educational, Scientific and Cultural Organization) Gala in Dusseldorf, Germany (one of my uncles lives in Dusseldorf… but he doesn't pay any attention to celebrities, so I doubt he cares). First, let's talk fashion: the dress is Valentino, which was one of the handful of shows she went to during Paris Fashion Week last month. I think the Valentino house has really gone downhill since Valentino retired (or was he pushed out?). Correction: Thanks, Sandra! The dress is Lanvin, actually. This dress is… okay. It's not terrible, nor is it stunning. I guess I'm happy that Jennifer didn't go all "sex bomb" and "try hard" for a charity event. She looks appropriate and nice. Which is always good for Jennifer. I even think Casper looks decent – his style is definitely improving.
A day before this event, Jennifer and Casper tweeted one-year anniversary messages to each other. Which is weird because they're on tour together, they were definitely together, and I don't get why they needed to tweet that crap. Does that make me an old fart? Probably. But I still don't understand tweeting someone that is literally sitting right next to you, unless you're tweeting that stuff just so other people will know. So now we know. Jennifer and Casper have been together one whole year. Here are their messages: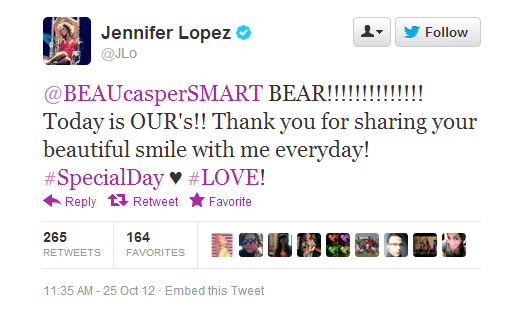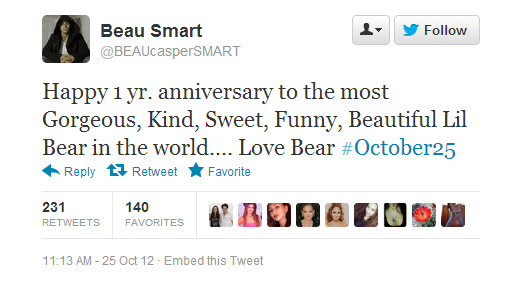 And they said it wouldn't last. Ugh. "Beautiful smile"? And the "Bear" thing is just… well, whatever. Congratulations to them. I can't believe she's gone a whole year without marrying the dude. I can't believe that they celebrated their anniversary without Casper giving her an engagement ring (that she picked out and paid for). What's going on with them?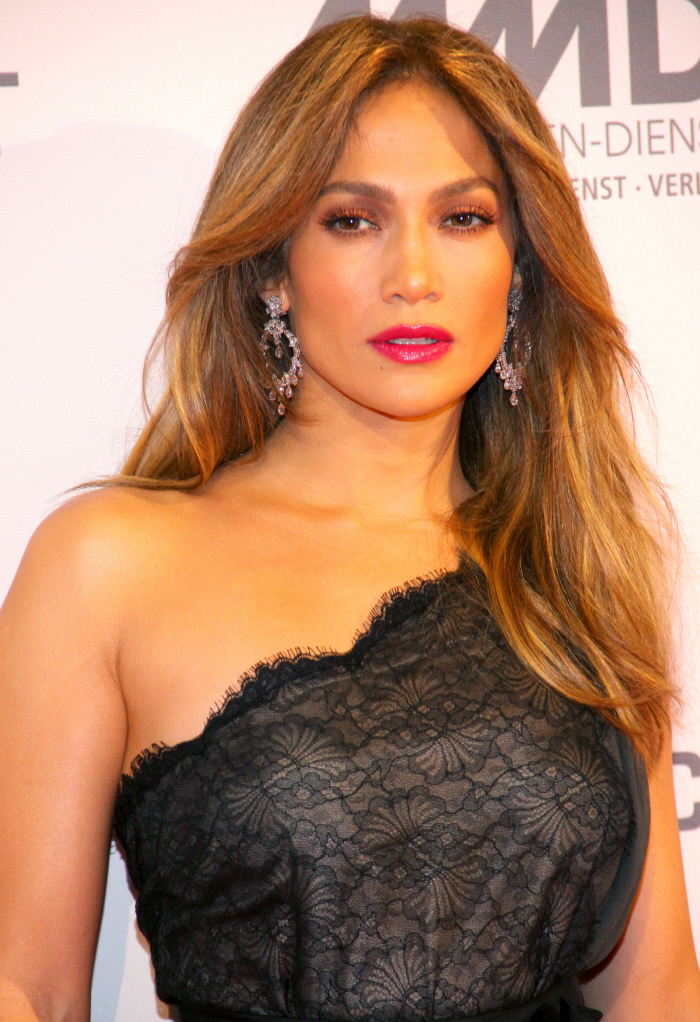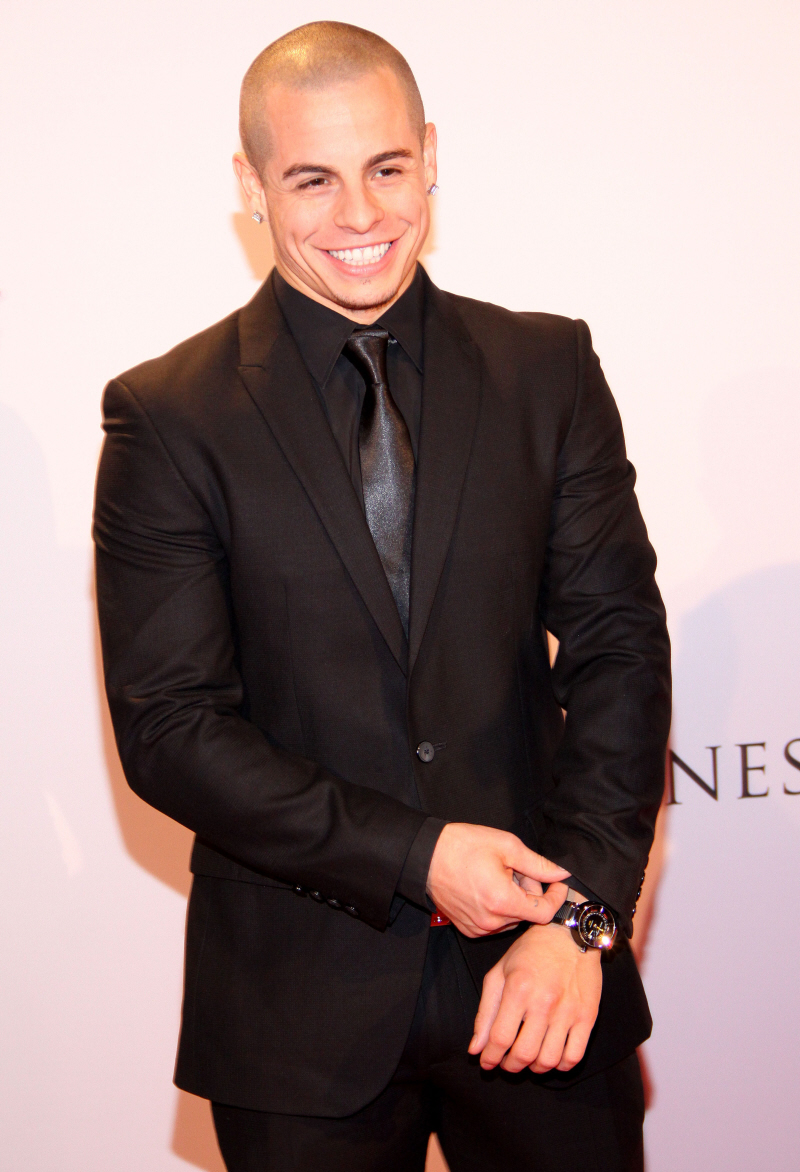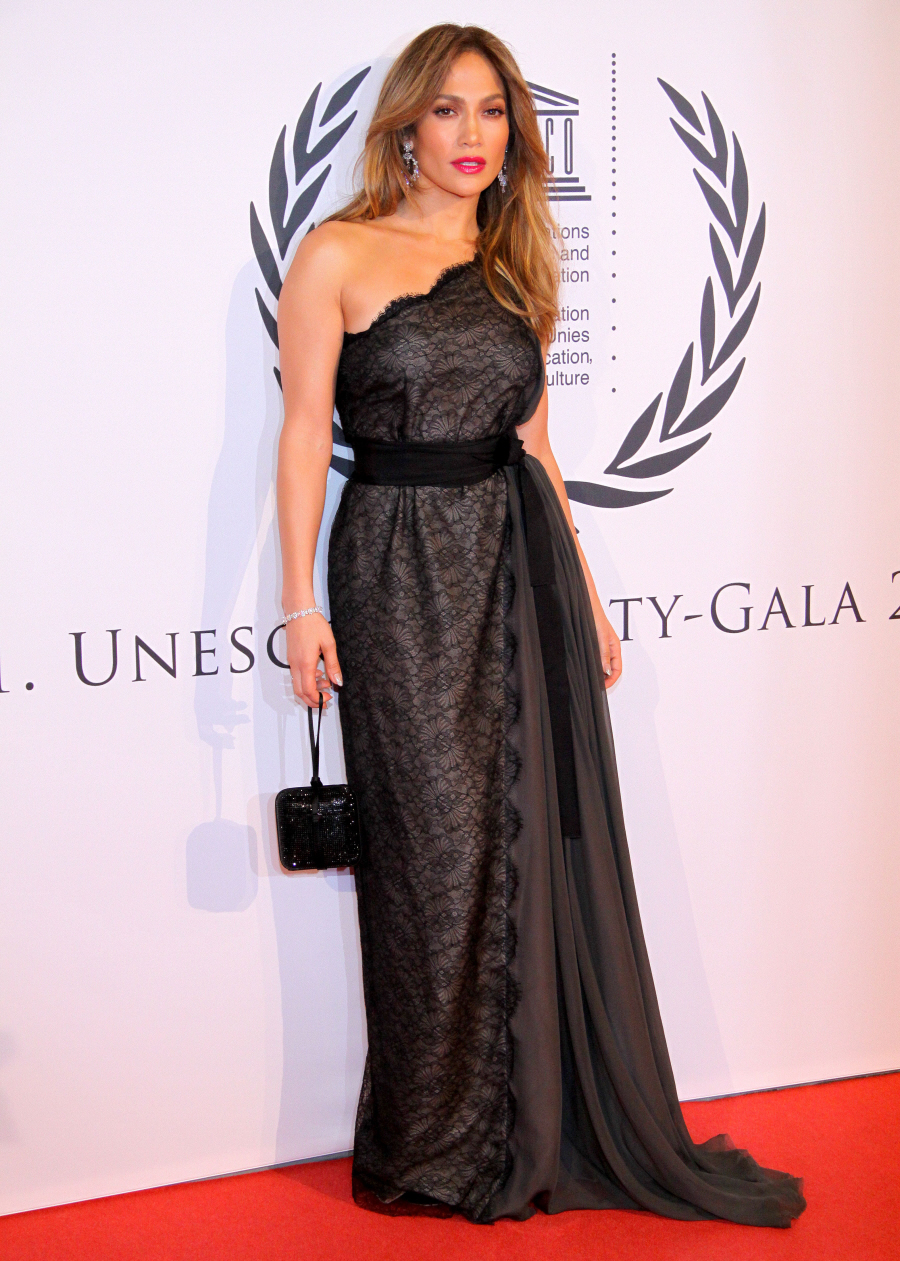 Photos courtesy of WENN.