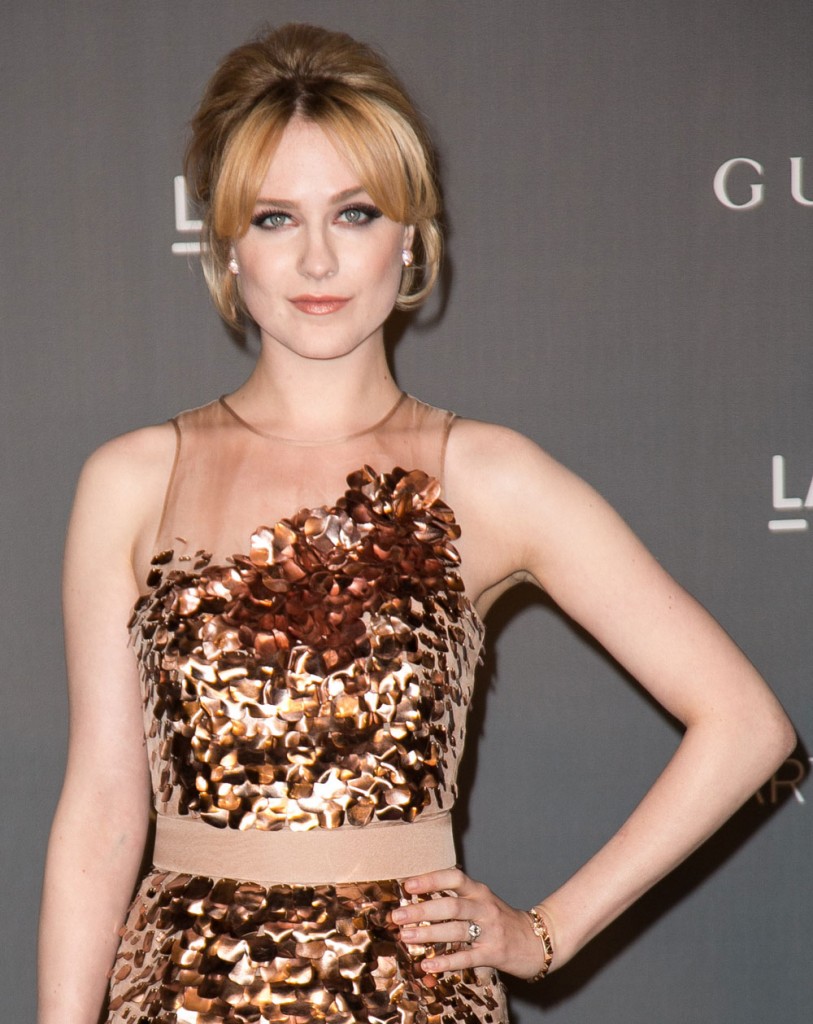 Here we have some final photos from the LACMA 2012 Art + Film Gala Honoring Ed Ruscha and Stanley Kubrick and sponsored by Gucci. Kaiser covered some of the bigger names on Sunday, and Bedhead brought us a few more this morning. To start I'd like to discuss the lovely Evan Rachel Wood, looking like a million bucks in Gucci. This bronze scaled sequin one shoulder dress illusion dress is so striking on her. Her hair, makeup and accessories are perfection. It's all a little matchy but comes across as effortlessly coordinated. This is a young woman who knows what works on her, and who works different looks seamlessly without looking like she's even trying. She's a kick ass actress and a chameleon on the red carpet. I'm looking forward to great things from her. Check out her lovely engagement ring, she's been engaged to Jamie Bell since around Christmas last year. Is a spring wedding forthcoming? Update: Radar reports that these two are getting married this week, and that they got a license on October 16th in Beverly Hills. I hope we get to see pics of their wedding! They're such a cute couple.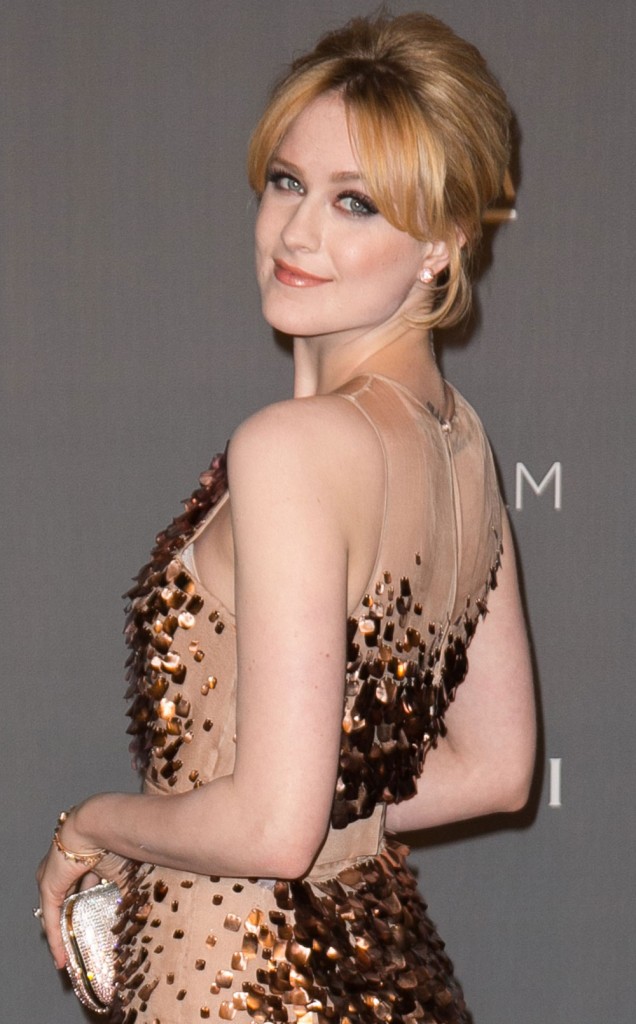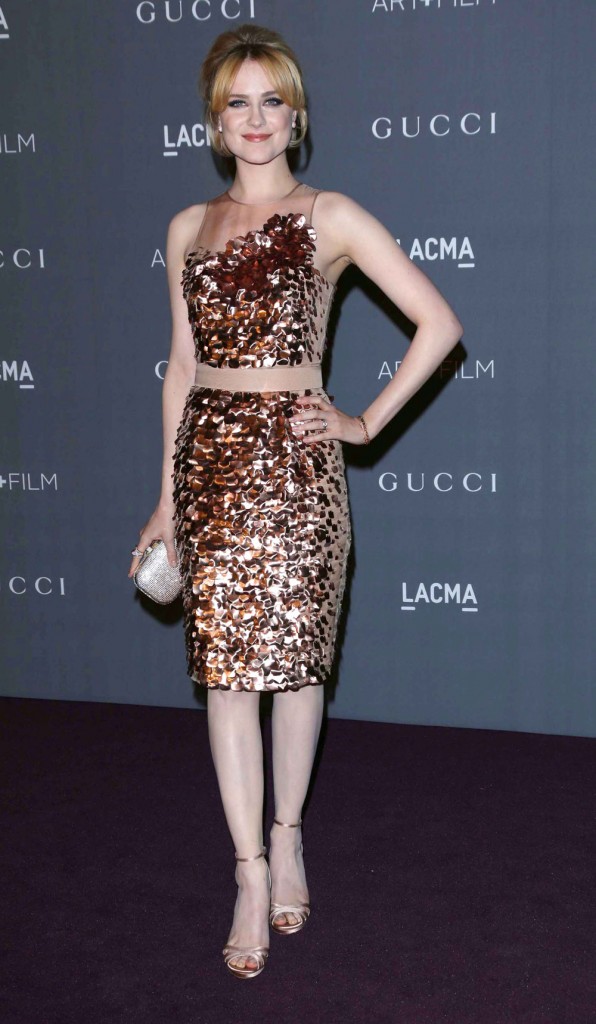 Amy Adams was stunning in a bright yellow strapless Gucci gown accented with a rhinestone belt. I have similar coloring to Amy and I'm not sure that I could wear a dress this color. It's washing her out a little, but she's balancing it out somewhat with her gorgeous hair and understated makeup. Check out this photo of her below smiling and showing teeth, it's cracking me up! It's great to see her looking so loved-up with her husband, actor director Darren Le Gallo, on the red carpet. His facial hair is not doing it for me though.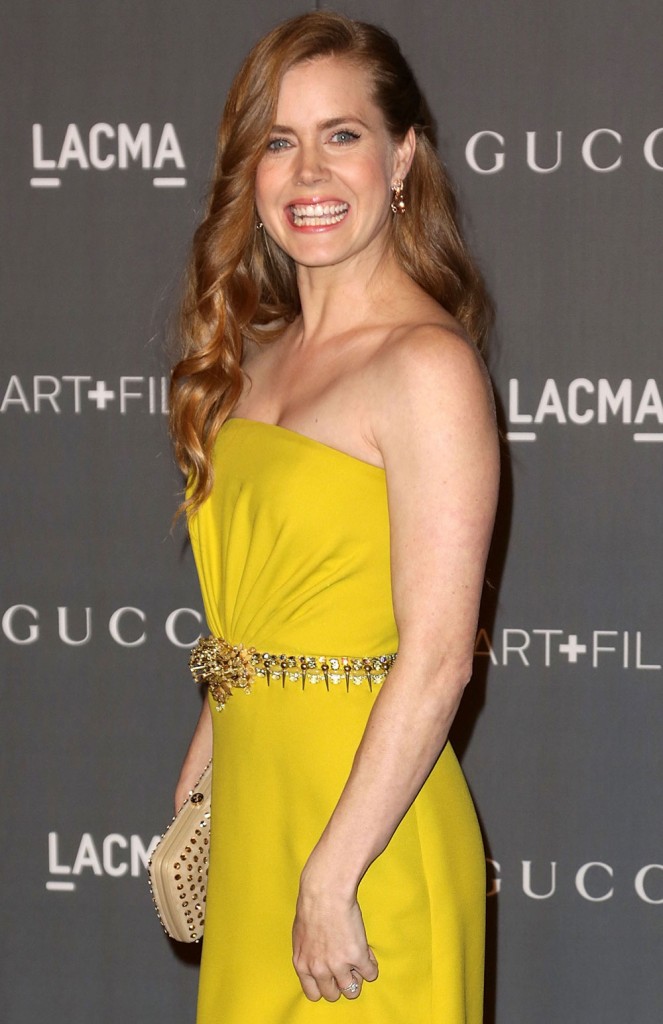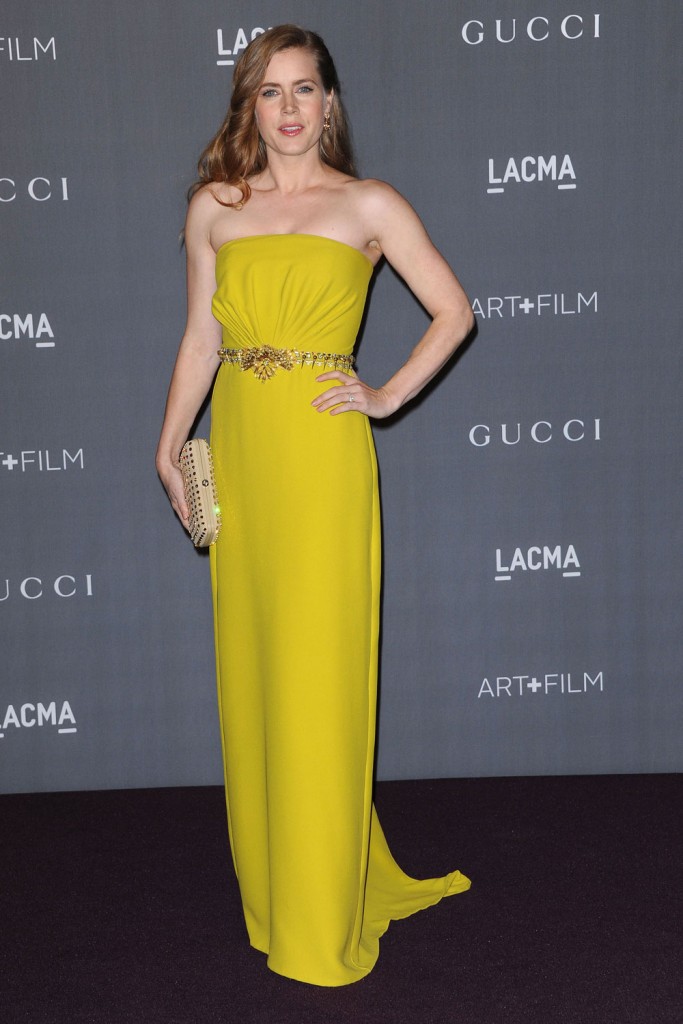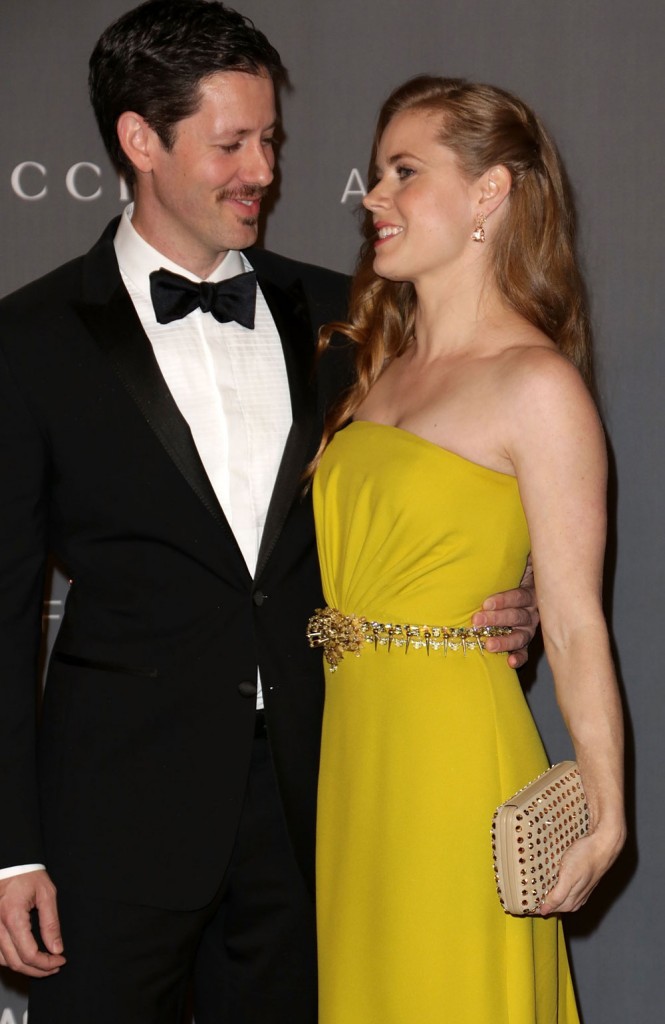 Ginnifer Goodwin looks like she's taking herself way too seriously on the red carpet. She doesn't seem like such a bitter pill on screen and comes across as rather innocent and sweet, but maybe that's down to her acting ability. We don't have photos of her from inside the event, but JustJared does and she looks just as haughty there. Here she is in Gucci gracing us with her presence. I don't think she pulls off this look, she's giving me Black Swan meets Norma Desmond vibes, but with a little humor she might have. Goodwin is shown with her boyfriend and "Once Upon a Time" costar, Josh Dallas.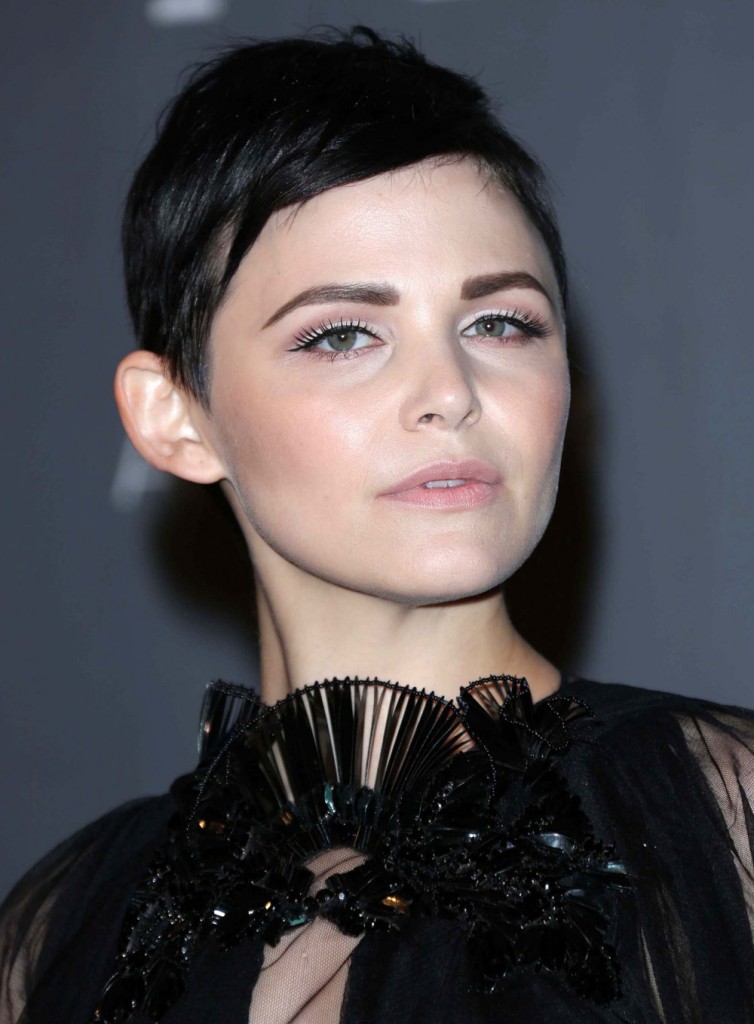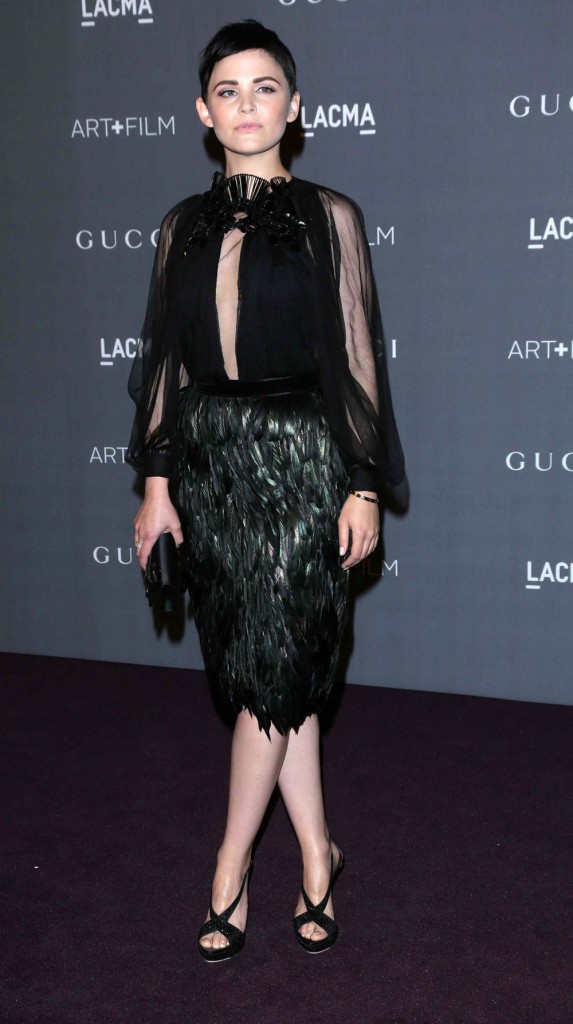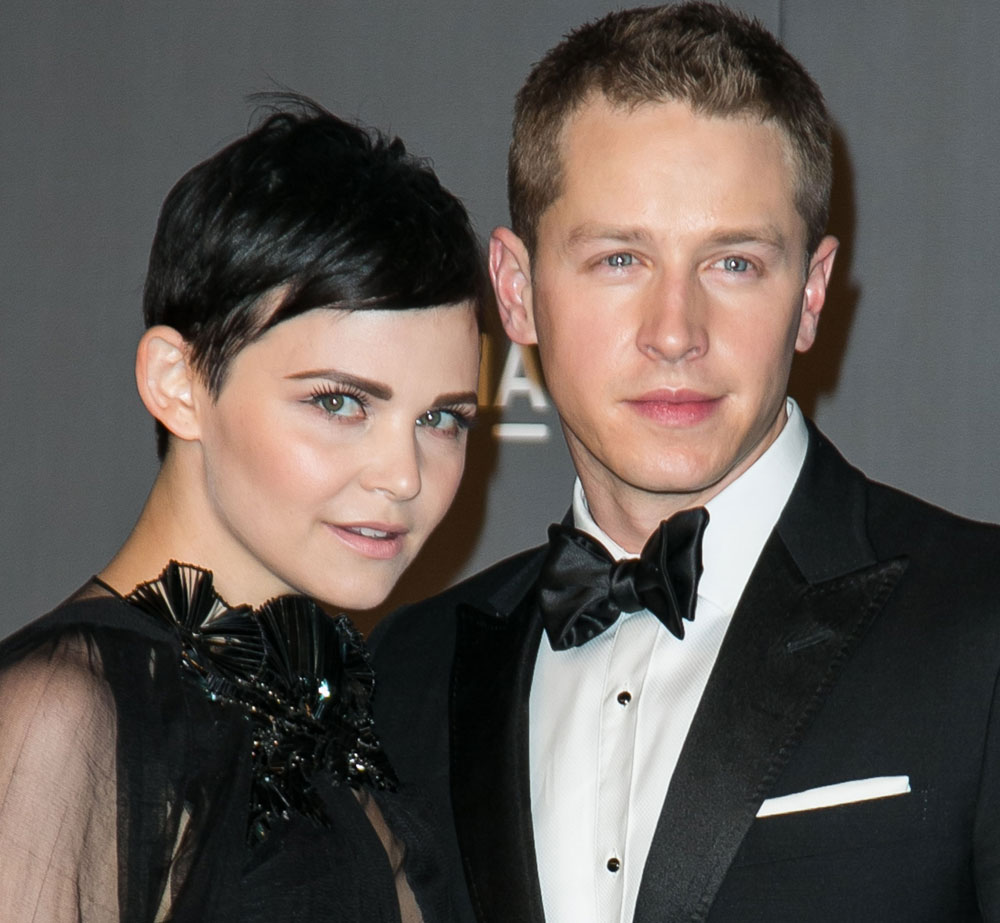 I love Jennifer Morrison but I have to say she looks a little Botoxy squinty here. I think it's the combination of her hairstyle and black-rimmed eyes. That eye makeup trend really needs to go away, heavy black liner on the membranes of eyes only makes eyes them look smaller. You know who she looks like here, Bar Refaeli. That's not a bad thing at all, they're both lovely women. We might assume that Morrison's bizarre pantshuit is Gucci, but I can't get a definite ID on it. She's got an amazing figure but this black suit is not that great. At first I thought it was a cutout dress, but it has pants and the stripe across the front is covered with a sheer white material that continues along the back. Morrison was also there with her "Once" costar, Sebastian Stan, whom she's said to be dating.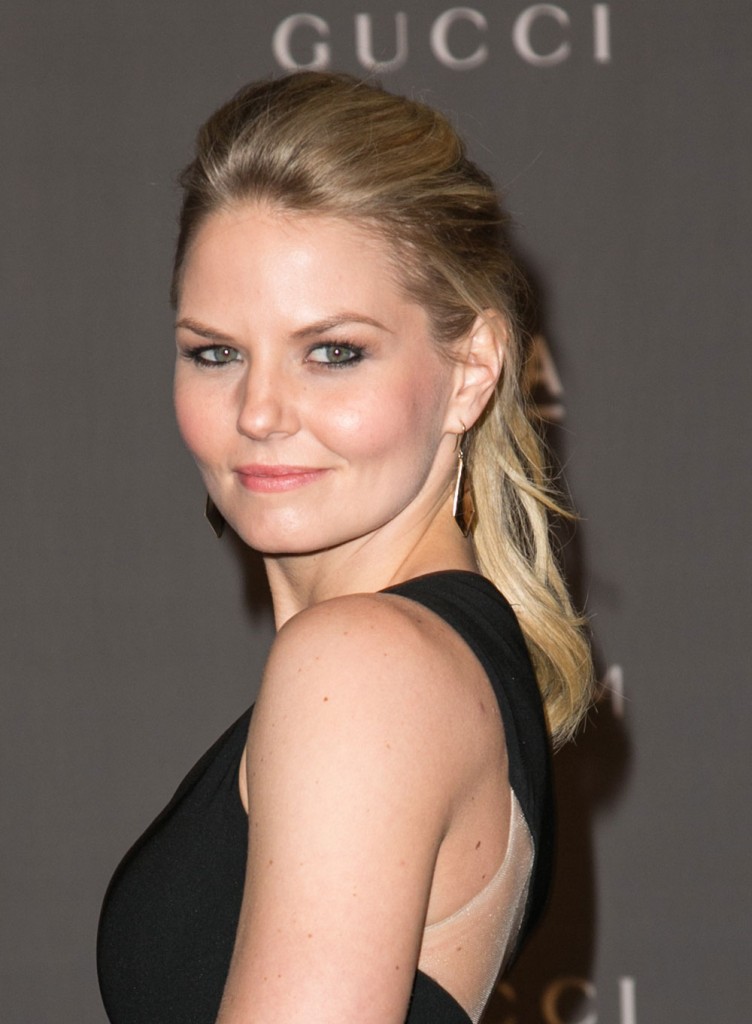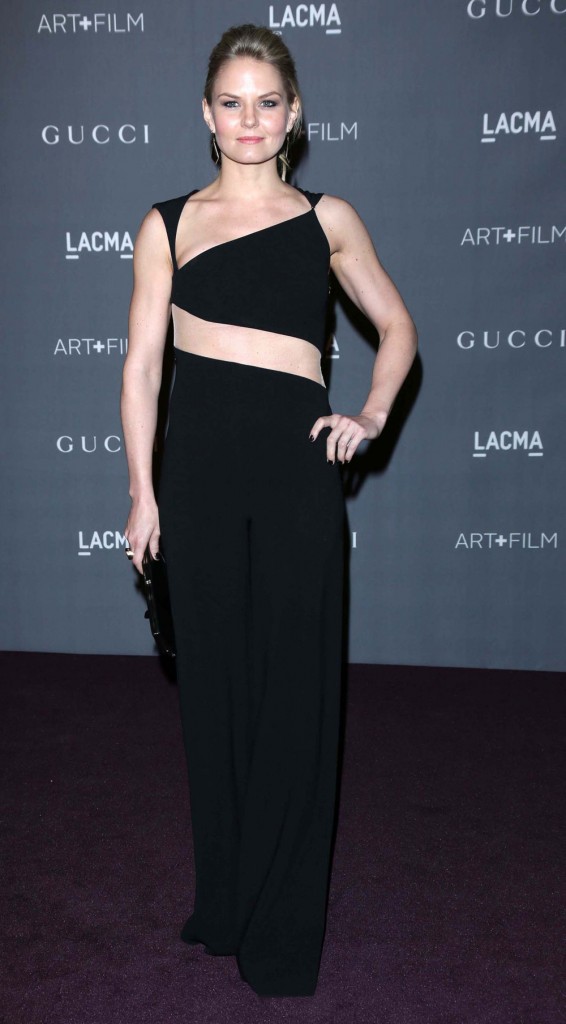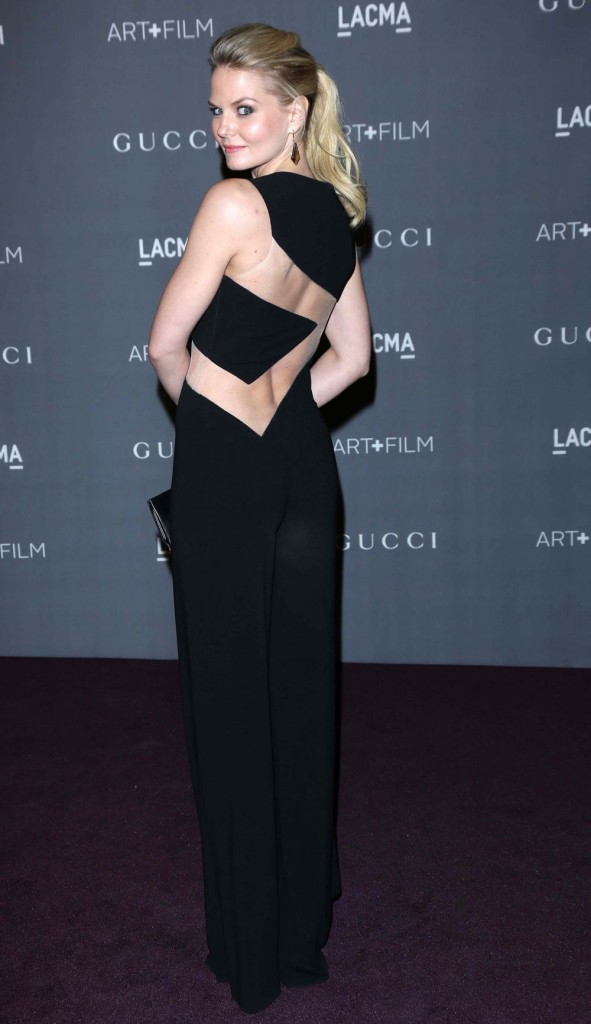 Photo credit: Brian To/WENN.com