Wow, two Jolie-Pitt sightings in two days! Amazing. Yesterday, I covered the photos of Vivienne and Knox Jolie-Pitt playing in the park with a nanny and Angelina Jolie's assistant Holly (who I don't know on sight, sorry Brangeloonies!). And now we have photos of Angelina out with Knox, Viv and Shiloh! Angelina took her youngest kids to the Halloween Super Store in Sherman Oaks yesterday, and the paparazzi got lots and lots of photos. Why does Shiloh look so grumpy? And good God, all of these kids look so similar.
Happy almost Halloween from the Jolie-Pitts! Angelina Jolie took her children Shiloh, Vivienne and Knox shopping for last-minute Halloween costumes Oct. 28 at the Halloween Adventure Superstore in Sherman Oaks, Calif., browsing the aisles for close to an hour.

Among the items the brood scooped up during their trip? A unicorn costume for 4-year-old Vivienne and a dinosaur stuffed toy for her twin brother.

"Angelina looked amazing! She definitely looked really healthy and she was really sweet. A few fans came up to her and she was beyond nice to them and talked to every single one of them," an onlooker tells Us Weekly, adding that Vivienne wore her unicorn costume the entire time. "They were there for close to an hour and they had a pretty large purchase."
LOL, Vivienne wearing the pink unicorn costume the whole time. I'm actually kind of surprised that Viv wanted to be a (pink!) unicorn. Don't girly-girls all want to princesses and fairies and angels and such? I wonder what Knox is going to be…? Maybe that's why Shiloh looked so grumpy. She and Knox both wanted to be pirates or cowboys or something. And what will Empress Zahara be for Halloween?! I need to know.
By the way, Angelina does look very healthy (for her) in these photos. She's back to eating solids! HUZZAH. And nice Louis Vuitton cross-promotion, eh?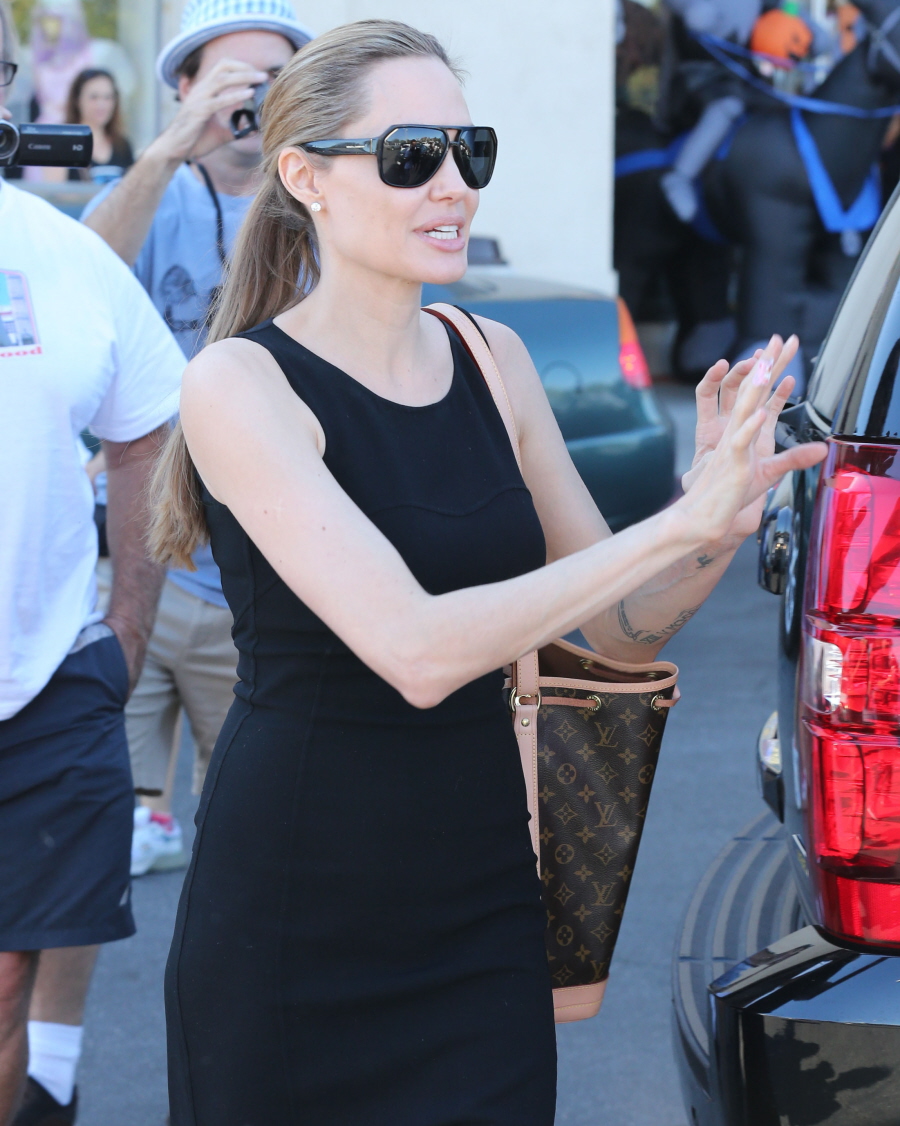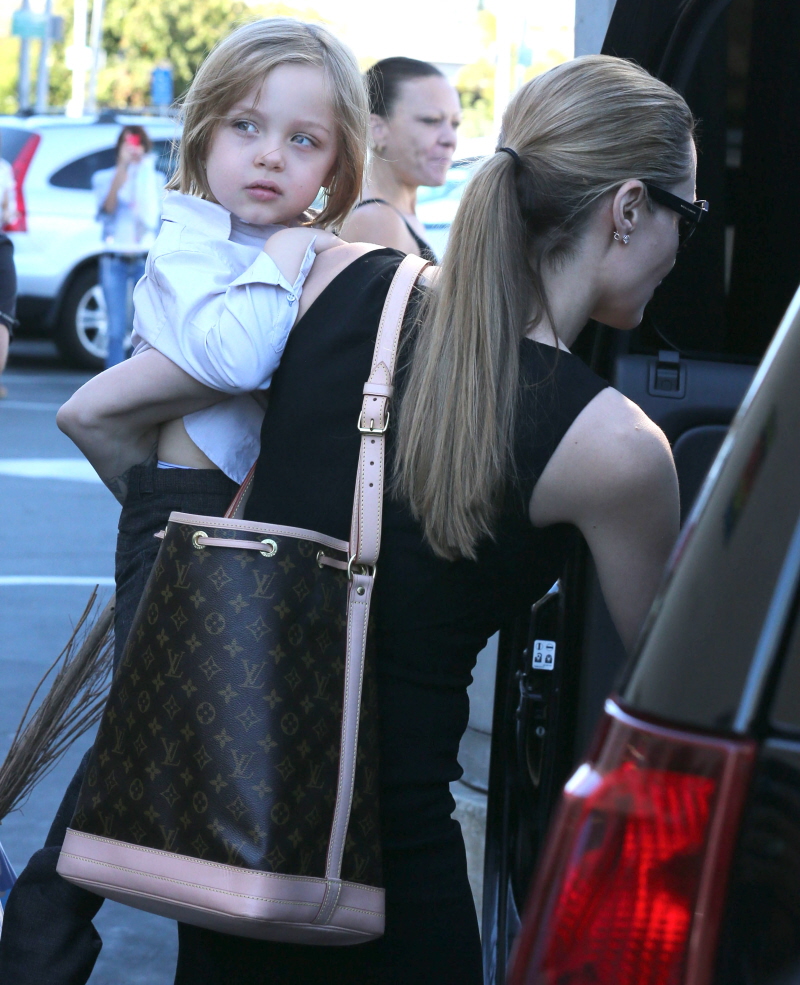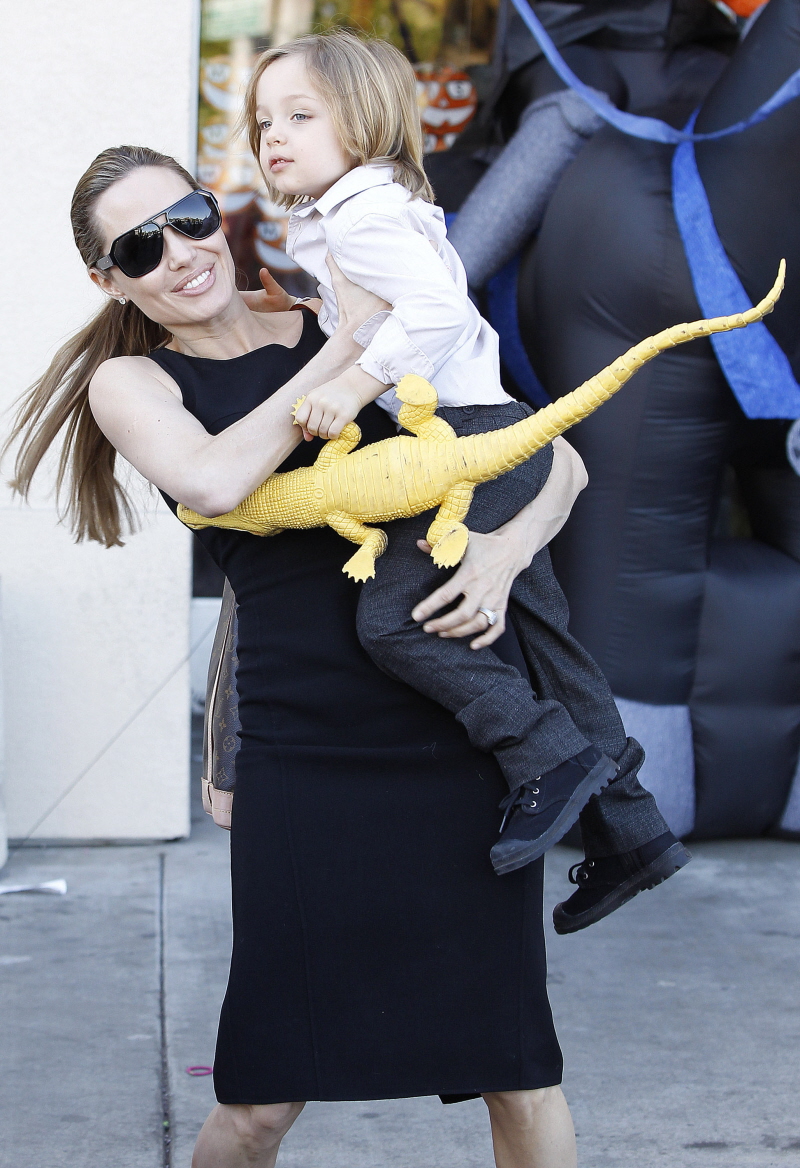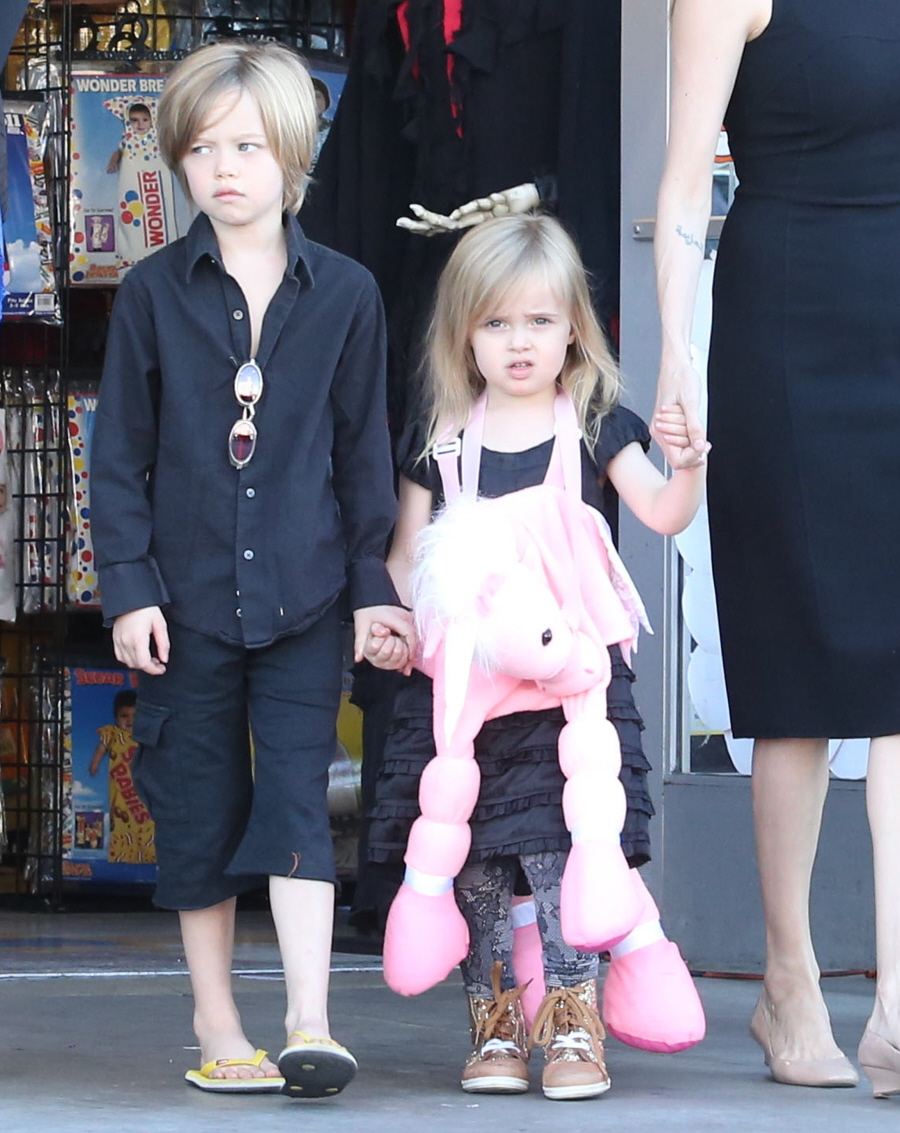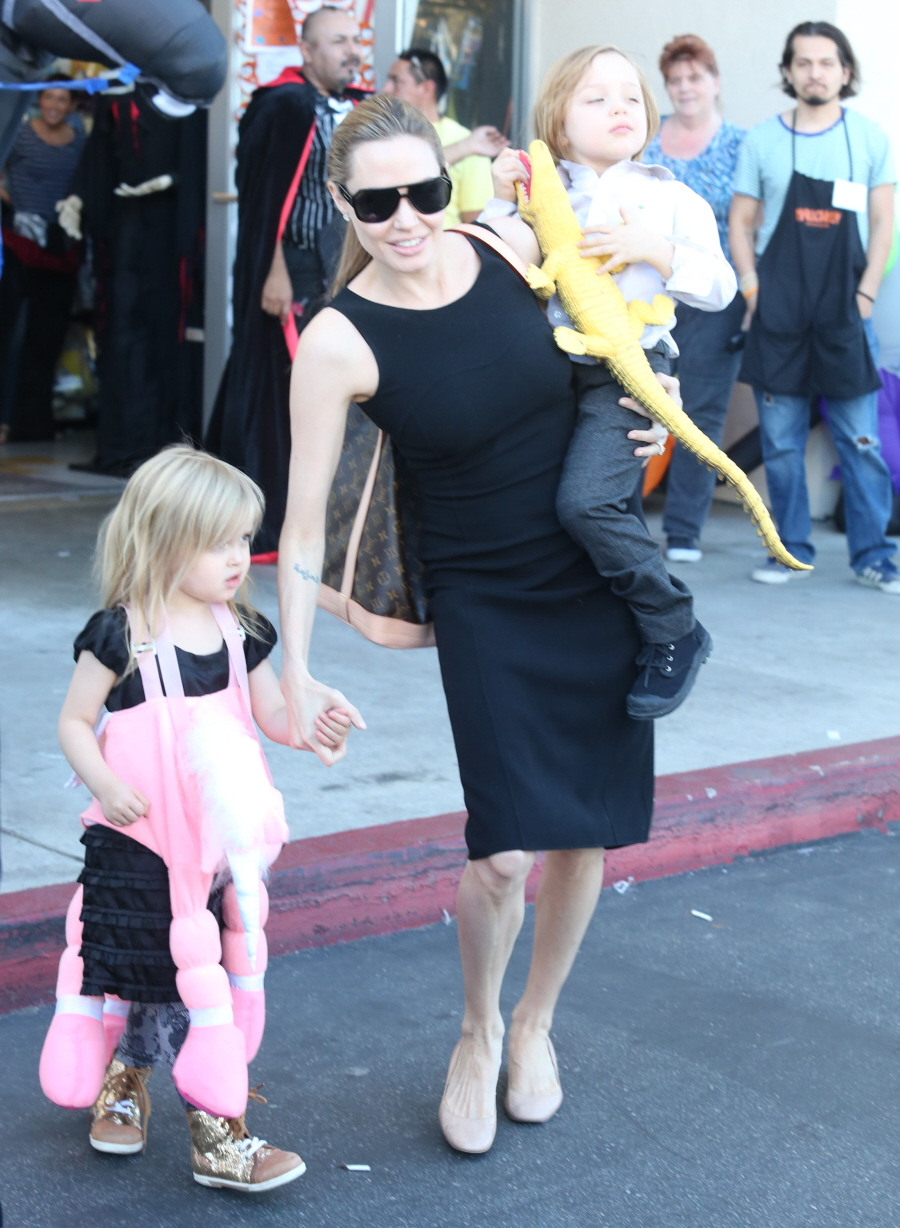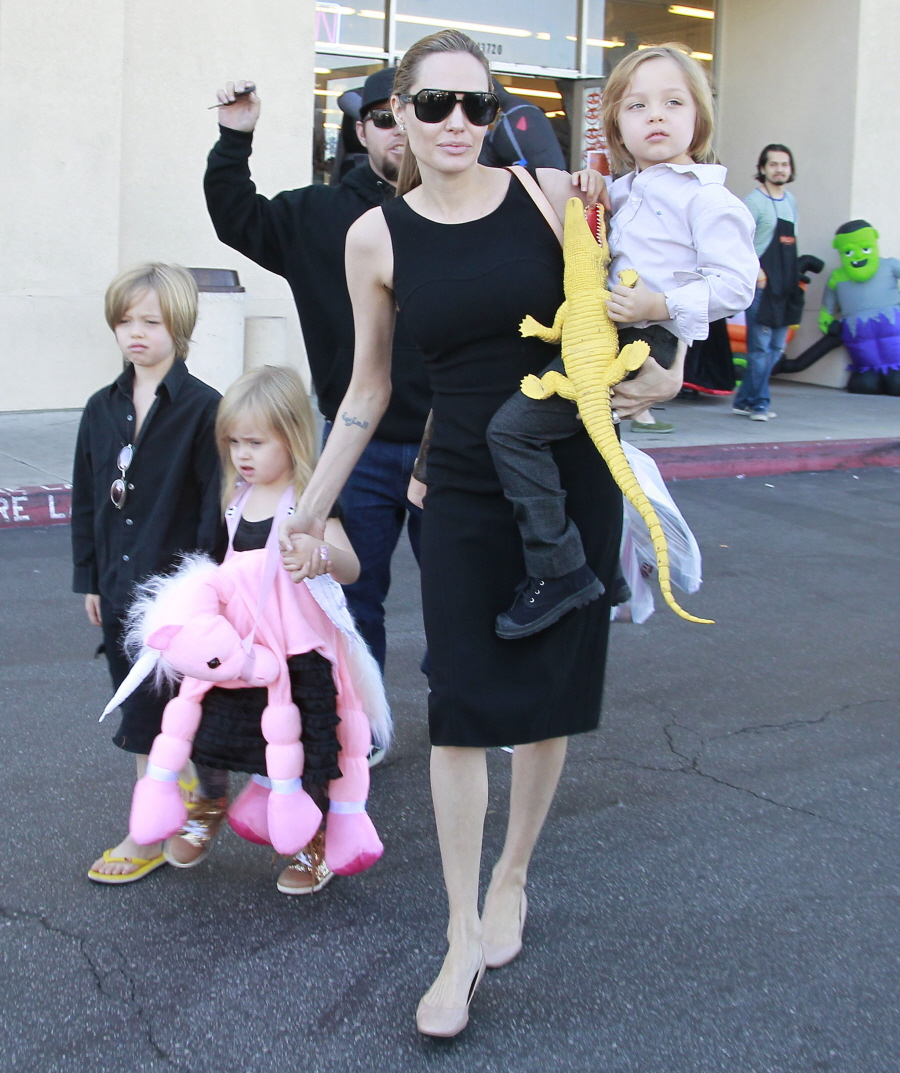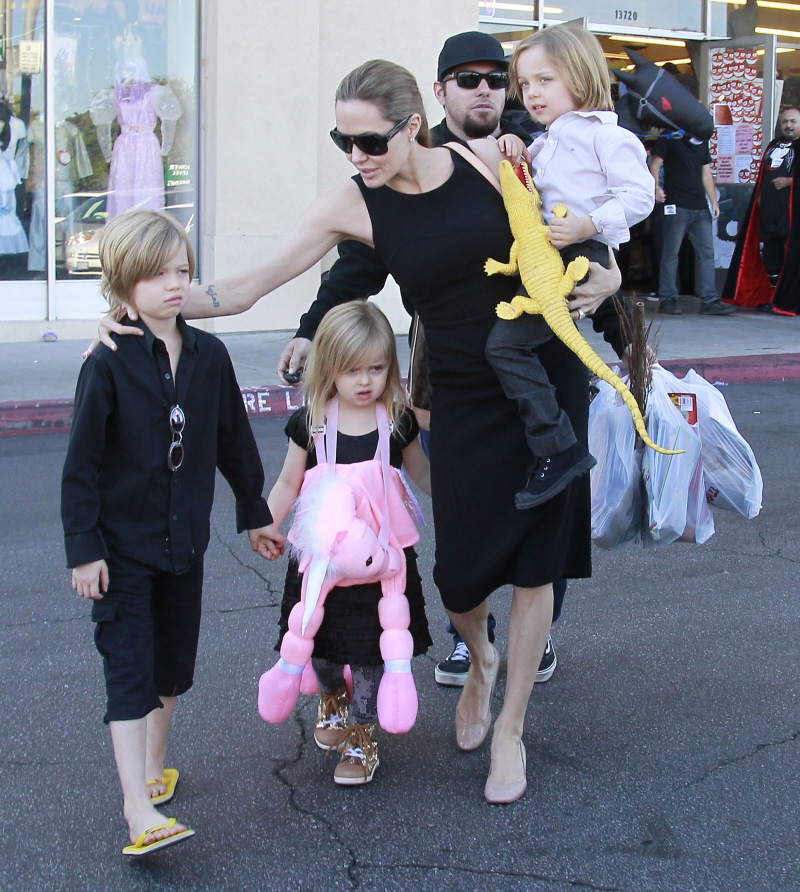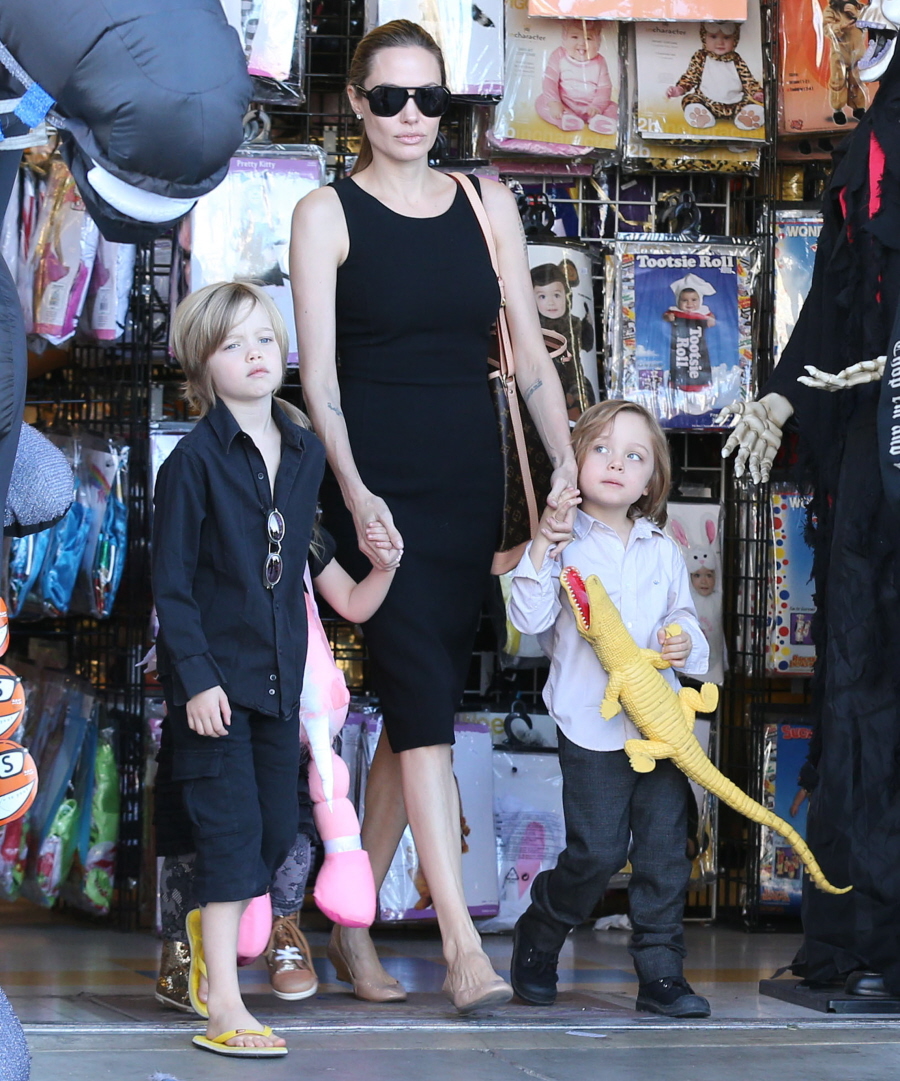 Photos courtesy of Fame/Flynet.