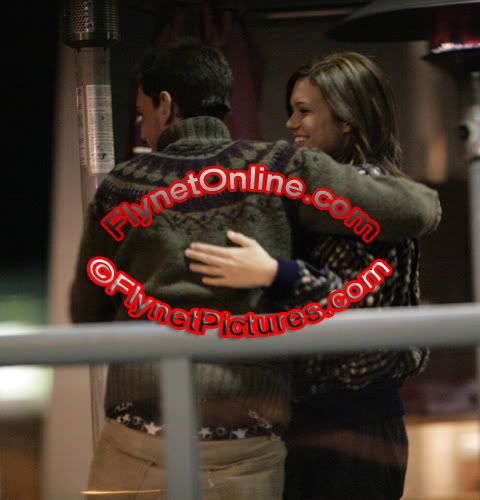 It looks like unlikely hookups are dominating the news lately, because now Mandy Moore has been linked with DJ AM. DJ AM?
Just when you thought Mandy Moore and Wilmer Valderrama were headed for a reunion, now comes this: Moore and Adam "DJ A.M." Goldstein are in the early stages of dating, a source close to the deejay tells PEOPLE.

Moore, 22, and Goldstein, 33, have known each other for years, the source says, but started spending more time together after running into each other at a New Year's Eve party in Miami.

"It's really new. They're in the beginning stages of getting to know each other," says the source. "They're very into each other. It's very sweet."
There are photos of these two looking clingy with each other, so it's possible that People's source is bogus, but I hold them to a higher standard than the other gossip rags and believe that someone blabbed. AM could probably use the publicity.
The last we heard of Mandy she was back dating her ex, screw 'n tell Wilmer Valderrama, so clearly she's desperate. AM seems to be a nice guy in comparison, judging by how long he kept going back to Nicole Richie and how little he bragged to the press about how she was in bed.
DJ AM was said to be bitching recently because he'd gained 20 pounds and wanted to tighten up his gastric bypass. Mandy Moore is recording a new album, tentatively called "Wild Hope," due out in 2007.