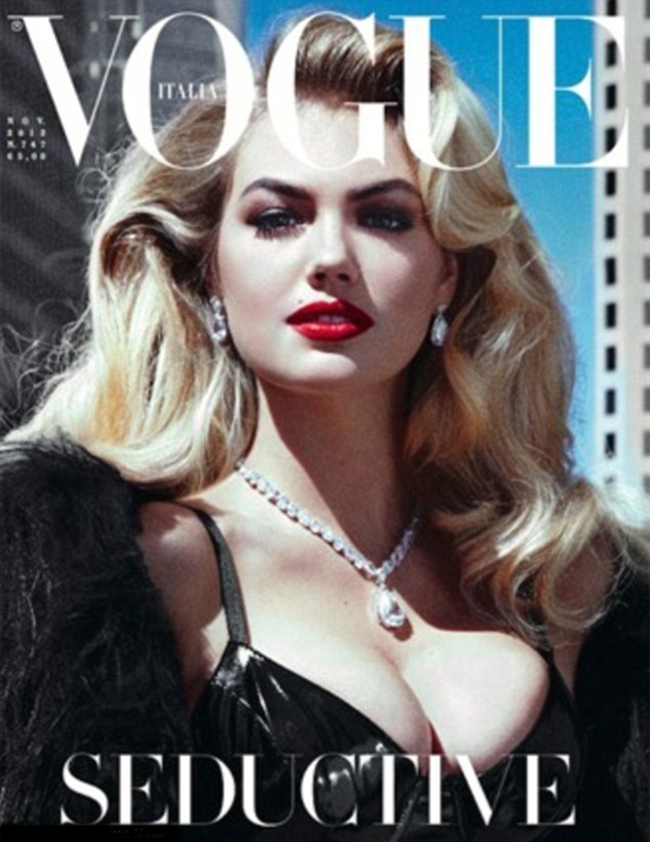 Kate Upton covers the November issue of Vogue Italia, and to tell the truth, I'm not quite sure how this happened, people. It's not that I'm upset about this development at all (because I really like Kate, who is much more fun than today's stuffy models), but this has all happened so fast for her. It was just February when she was graced the cover of Sports Illustrated, and her career exploded as a result. Soon enough, she was appearing in GQ and doing the "cat daddy dance" for gross Terry Richardson. Then she tried high fashion in Jalouse, and Anna Wintour gave her the stamp of approval by featuring Kate in a very lovely Vogue spread. The fashion industry really, really wants Kate to happen in a huge way, and they've accepted her (and her boobs) with very open arms. The question remains, however, will the general public second the opinion?
Now back to this cover — doesn't Kate look a lot like a much more stunning version of Anna Nicole Smith here? In a very 1990s supermodel sort of way. Like, this was how Anna was supposed to turn out if she didn't marry a 90-year-old billionaire, star in a trashy reality show, and then end up on all sorts of drugs. Kate definitely looks "seductive" here as the cover caption claims, and I'm sort of giggling over how this busty "mall girl" has been able to strut her way into progressively more high-fashion gigs as her fellow, mean-girl SI models and "downmarket" critics are probably shaking with rage. Kate was definitely the underdog just a few months ago, but she has proven herself to be a very likeable underdog, so I'm rooting for her career.
Whether you like it or not, I'm afraid that Kate Upton is here to stay. The fashion world is pushing her very hard right now, and that's not really a bad thing at all. I mean, Kate's a very healthy-looking girl, and she has a very refreshing, fun attitude. Has she fully arrived on the scene though? As in, will she soon fulfill her self-proclaimed desire to "bring back the supermodel"? Time will tell if Kate has longevity, but I think there's a damn good chance that she'll grow increasingly popular as a household name.
In addition to Kate scoring the cover of Vogue Italia, she's also just posed for a 1960s-inspired photoshoot from V magazine, and Kate herself has tweeted a few previews from the shoot.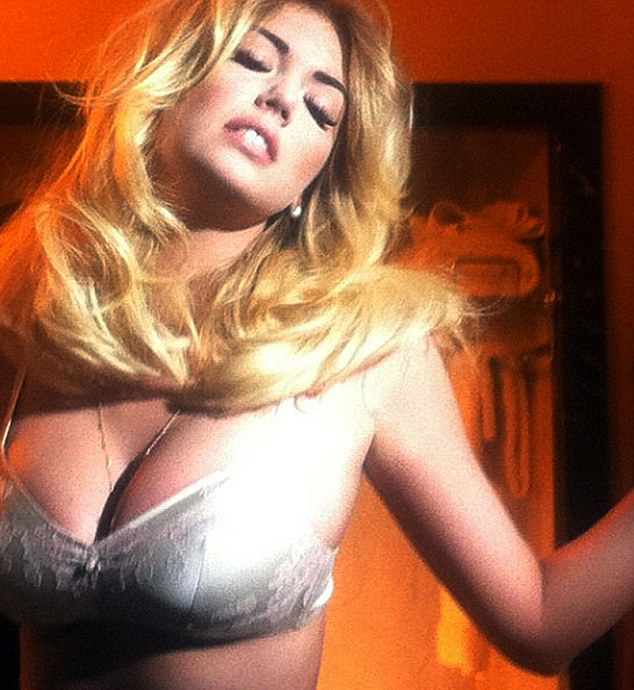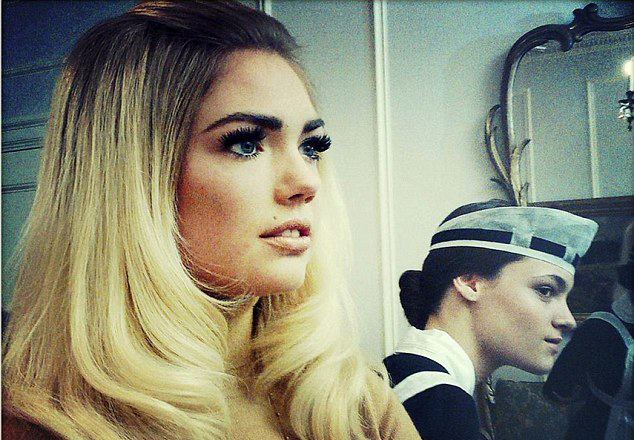 Photos courtesy of Vogue Italia and V Magazine/Twitter