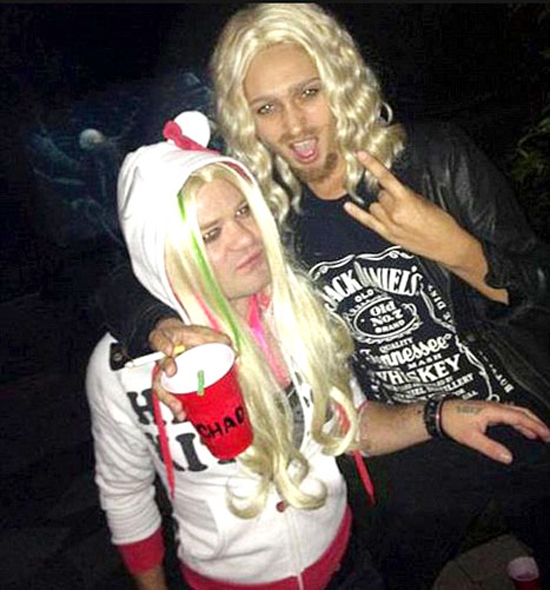 Deryck Whibley did something kind of funny over the weekend. That is, he decided to dress up as his ex-wife, Avril Lavigne, for a Halloween party, and one of his buddies dressed up as Avril's current fiancé, Chad Kroeger; or at least, Deryck's pal dressed up as Chad when he still had that ramen-noodle looking long hair of his. Us Weekly even ups the ante by claiming that this is actually a photo of Deryck with his girlfriend, Ari Cooper, in the Chad costume. It sort of looks like her, but I'm not quite sure with the facial hair going on here, so I've included a photo of Ari with Deryck at the bottom of this post.
These days, Deryck doesn't exactly get papped very often, but the guy had to know that, in the age of Facebook and Twitter, someone was bound to take a photo of his costume antics and post it on the internet, right? And that is exactly what happened. The photo really is rather hysterical, right? I mean, it's a douchey thing to do when one dresses up like one's ex for Halloween, but Avril is a massive douche herself (and Chad doesn't score too poorly on the douche scale either), so it's utterly permissible in the entertainment context. To make matters even more amusing is that, instead of ignoring the issue, Chad has taken to Nickelback's Twitter page to defend his (as well as Avril's) douchey honor with a "Hey Deryck, loved the costumes! We were going to dress up as you guys this year but all the parties had celebrity themes haha."

Was that a burn? He sort of ruined it at the end with the "haha." They're all douches, and they're all made for each other.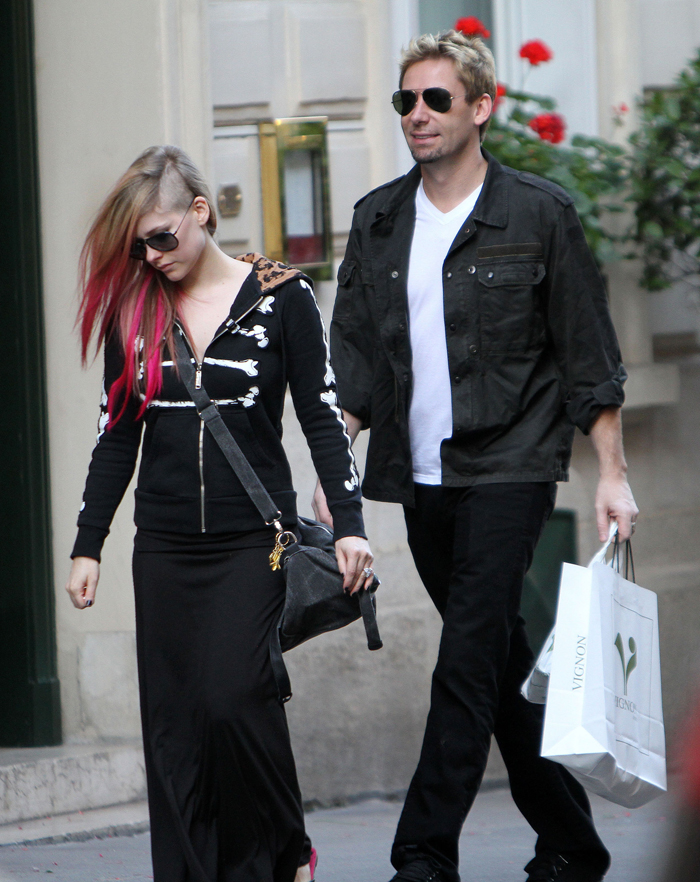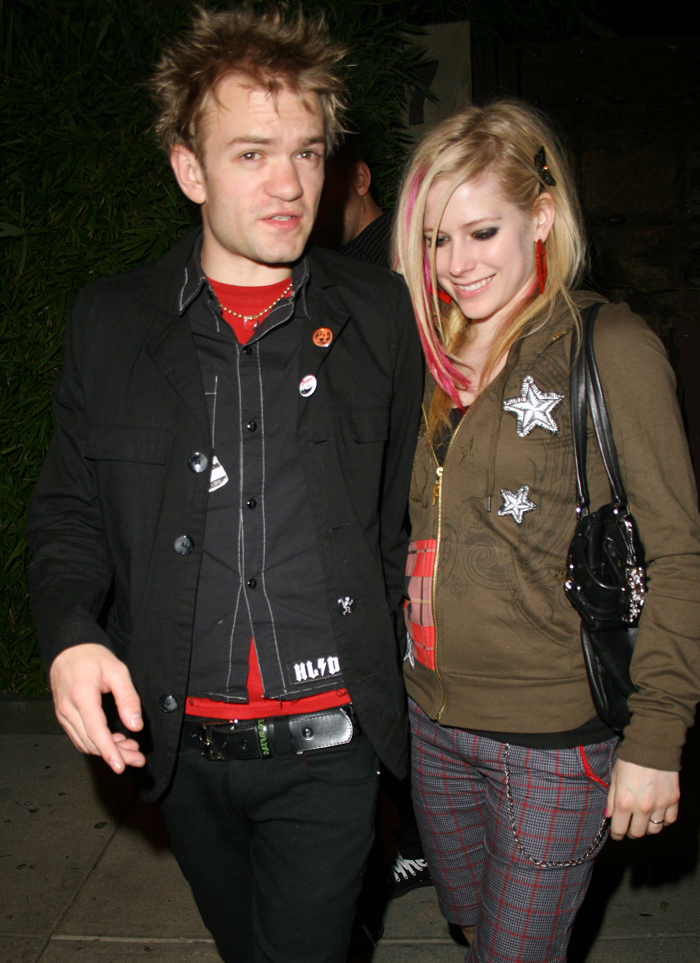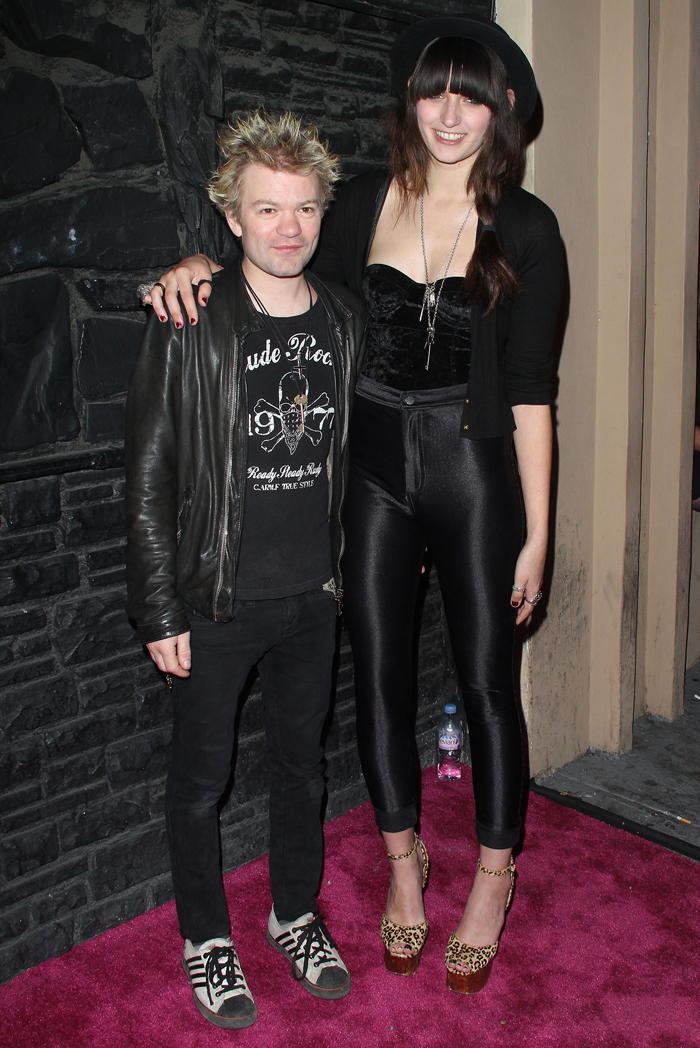 Photos courtesy of Twitter and WENN