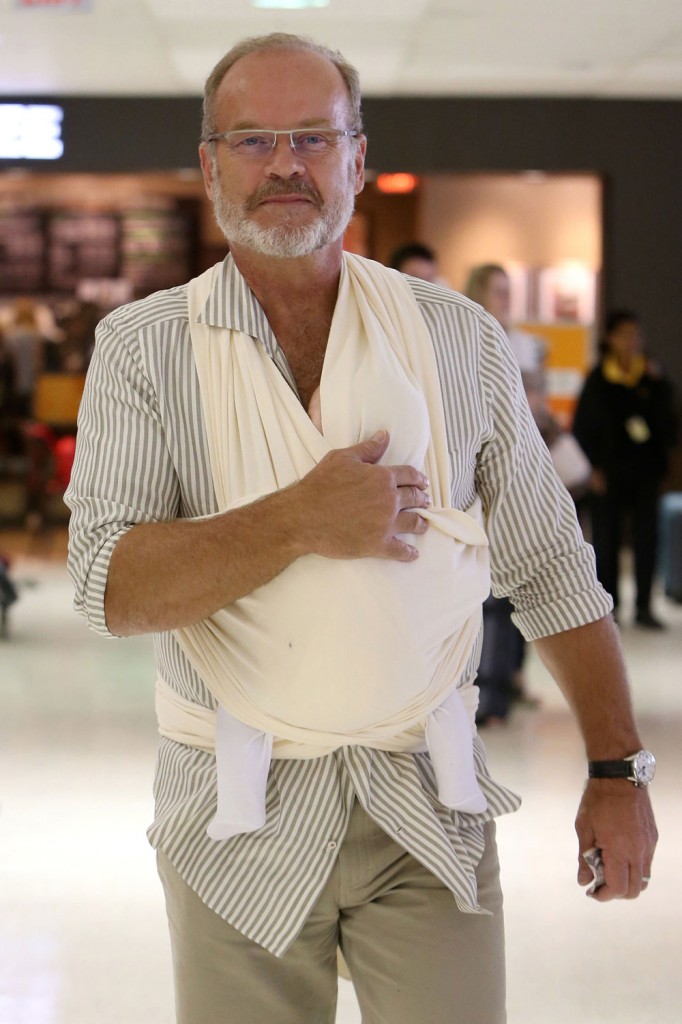 Kelsey Grammer was on daddy duty over the weekend, so instead of hiring a babysitter or leaving the baby at home with her mother, Kelsey's new wife, he went out to the Playboy mansion Halloween party and brought his three month old daughter in a bassinet with him. His new wife, the one who's totally unlike all his previous wives and baby mamas since she's British and had a glamorous job as a flight attendant before her current golddigger gig, was supposedly there with him, according to what his rep told The Daily Mail. TMZ makes it out like Kelsey was there alone with the baby, hunting for his next model. We're learning about this thanks to a tweet from a Playboy model, who wondered aloud why Kelsey was at a loud party at night with his infant daughter. Here's more, from TMZ and The Daily Mail:
You're never too young to party in Hollywood … so says Kelsey Grammer, who took his 3-month-old baby to the Playboy Mansion for a Halloween bash and partied 'til the wee hours of the morning.

A party-goer tells us … Kelsey was whooping it up at a table next to Paris Hilton just after midnight. Baby Faith was tucked into her bassinet as the music blared.

A Playboy Playmate with curious maternal instincts tweeted, "Why the fk does Kelsey Grammer have a newborn baby at the Mansion party!?!?!?" – From TMZ

A spokesperson for Kelsey told Mail Online today: 'I am not sure why this is a story. People have taken their infant children out with them since the beginning of time.
'They didn't stay long, and left before it got too noisy.' – From The Daily Mail
Kelsey and Kayte don't have a nanny, he talked about it when he was doing his big press tour in August. So was Kayte really there? I'm thinking she wasn't and that this is a half-assed attempt by Kelsey's rep to save face.
In response to this, Kelsey's ex Camille tweeted "OMG This can not be true!" Last week she gave a very reserved statement about all the crap Kelsey was talking about her for months. She said "He went on this negativity tour 2012 recently, over the last few months, and it hurts you know." After seeing season one of Real Housewives of Beverly Hills, who would have thought that Camille would end up being the classy one in this divorce?
Here are some photos of Kelsey stumping for Romney in Nevada over the weekend, along with Jon Voight and his former co-star, John Ratzenberger. I wonder if he tried to pick up any young Republicans at this event. "My wife doesn't understand me, she's British." You know it's just a matter of time.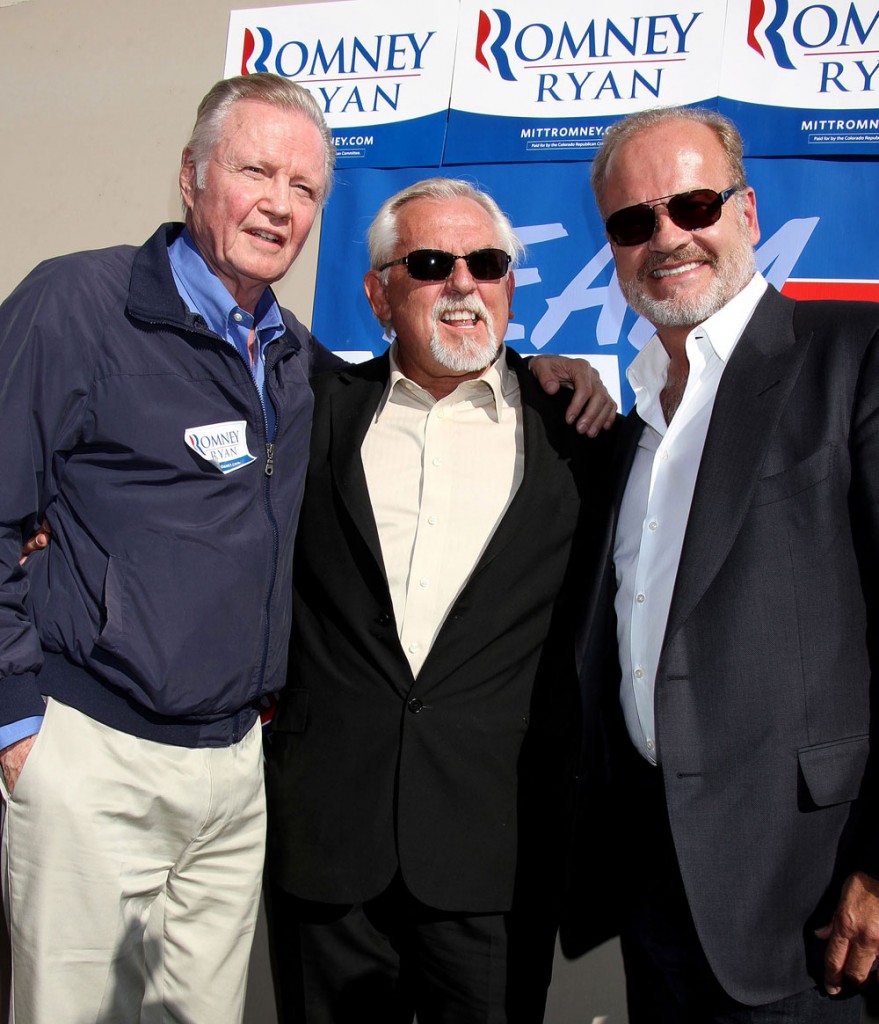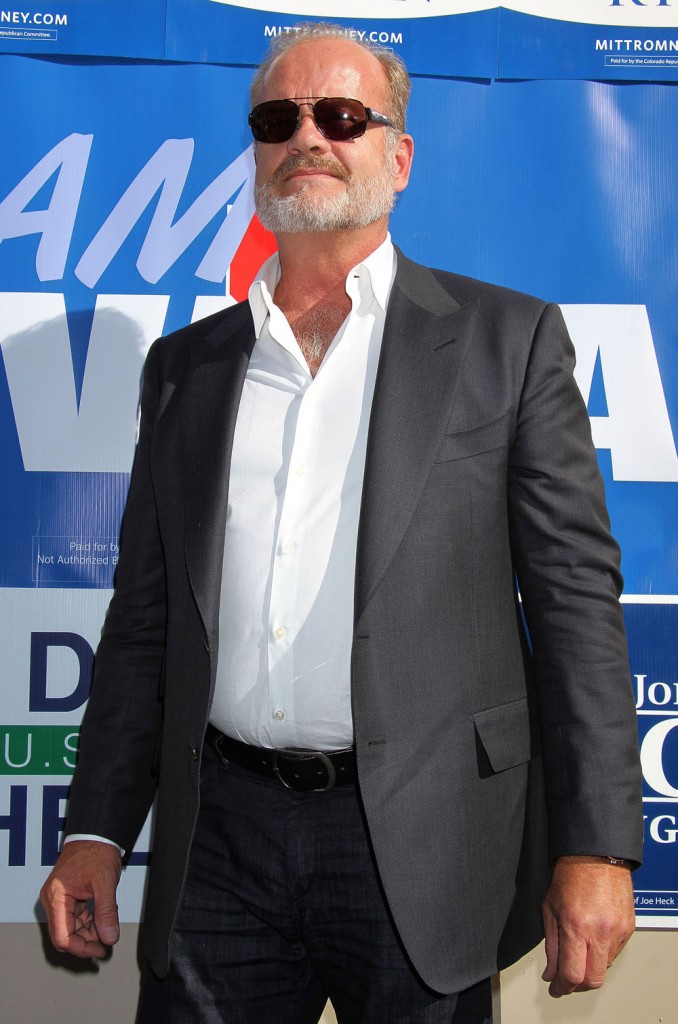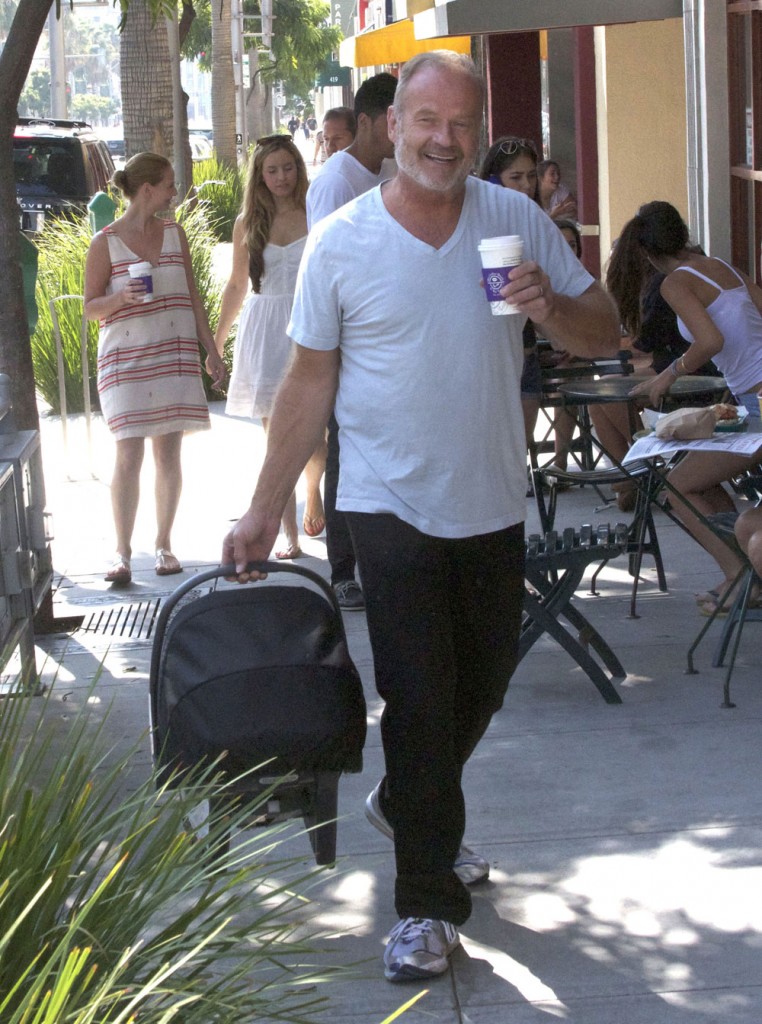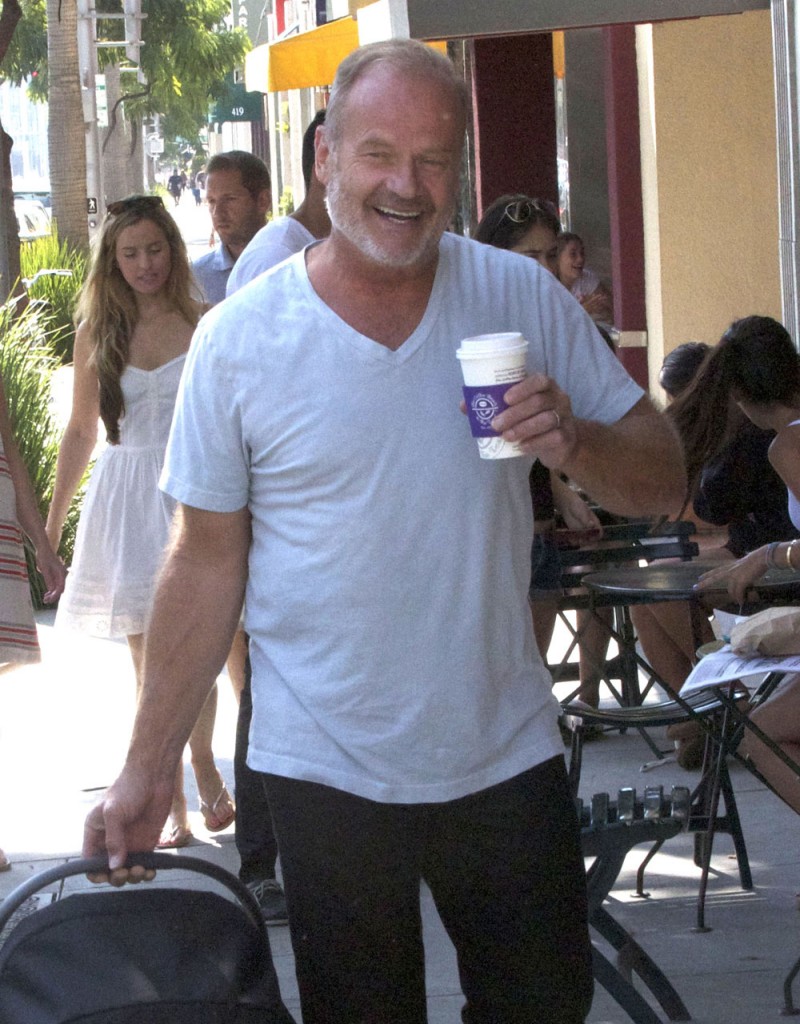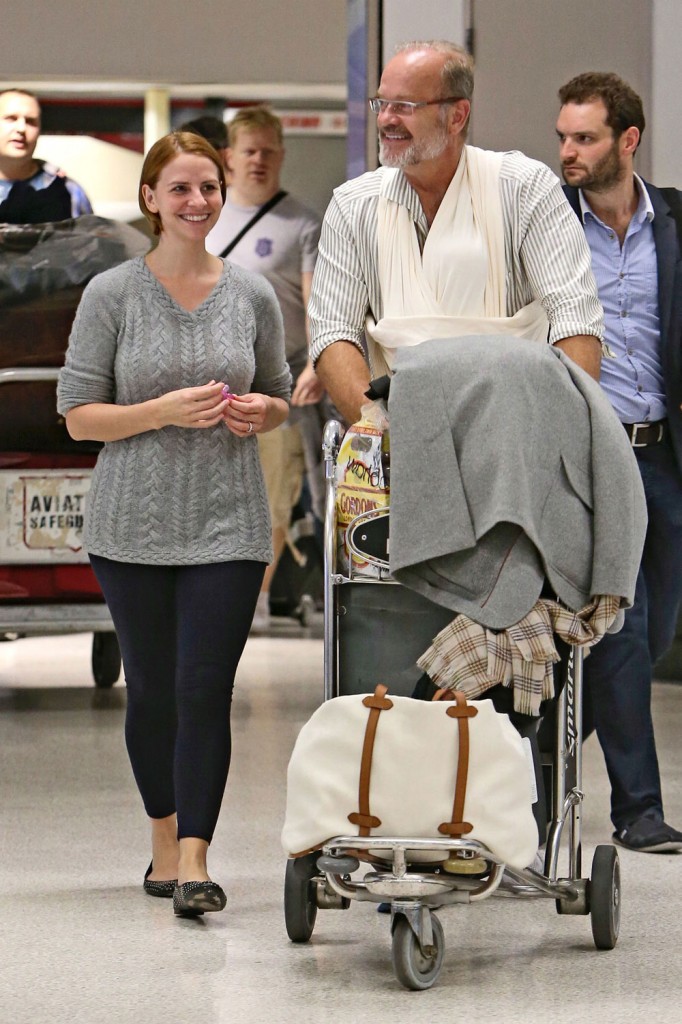 Kelsey is shown on 10-11-12 at LAX with his wife, Kayte. Credit: Michael Wright/WENN.com. He's also shown on 10-27 campaigning for Romney. Credit: DJDM / WENN.com. And on 9-16-12 getting coffee. Credit: McMullen/FAMEFLYNET