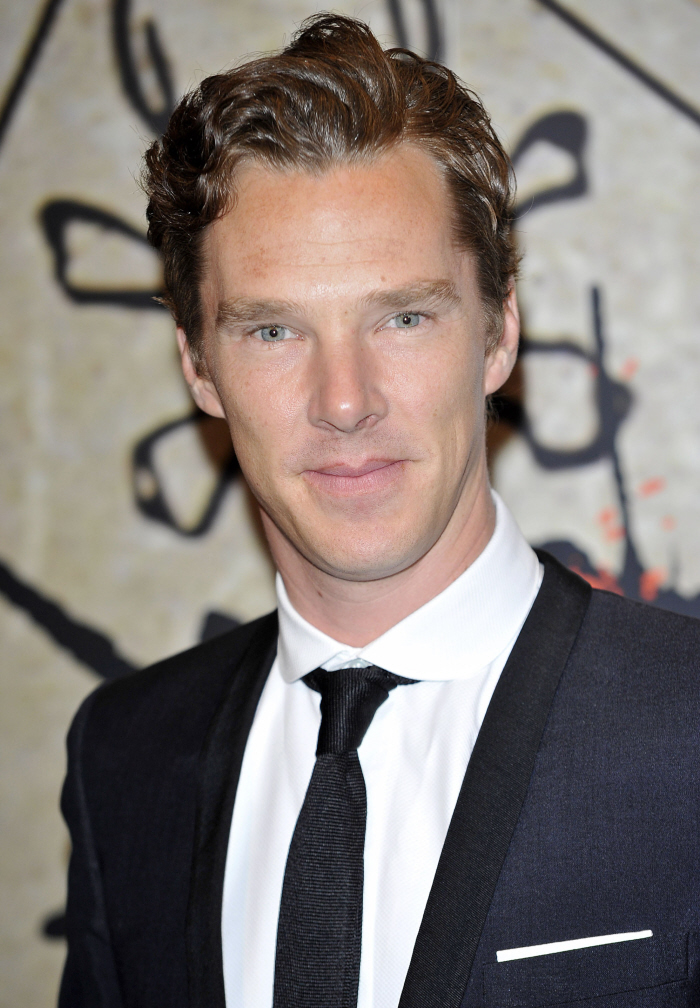 Further evidence that Hurricane Sandy is a destructive bitch: gossip has slowed to the point where I'm writing puff pieces about Benedict Cumberbatch, because why not? In my defense, The Daily Beast did it first! Last week, The Daily Beast published this bizarrely dated story called "'Sherlock' Star Benedict Cumberbatch's Polarizing 'Cumberbitches'" which you can read here. It's all about the subset of crazy Cumberbatch fan-girls and how obsessed we are with this strange alien-cat man. I guess it's supposed to be both tongue-in-cheek and, like, an anthropological study of The Cumberbitch Tribe, but it just reads as condescending and quite dated. I would understand if the story had come out when Sherlock's Season 2 was airing on PBS, or even when Parade's End was on. But Cumby is barely in the news these days. Plus, the Cumberbitches aren't even half as rabid as Tom Hiddleston's fan-girls. *shiver*
In other Cumbernews, The Sun reports that Benedict is building his "dream home". In London. Not in my pants.
Benedict Cumberbatch is building his dream home after buying the apartment above his current property and making plans to convert them into one.

The Sherlock star has applied for planning permission to convert the two apartments in Hampstead, North London into a luxury three-storey home by knocking the two buildings together and expanding into the loft.

The house will eventually be worth an estimated £2 million once the work is complete.

A source tells The Sun, "It's an ambitious project but it's being done with minimum disruption."
Yes, that sounds lovely. A luxurious three-story home in London, which he and I will fill with alien-cat Cumberbabies. I'll do the master bedroom in shades of blue, with some metallic accents. The nursery will be in creams and beiges, because Cumby will want to wait to find out the sex of the Cumberbaby. Oh, and we will get a cat. We will name her Dollianna Wigglesworth. Or maybe we'll just save that name for the baby.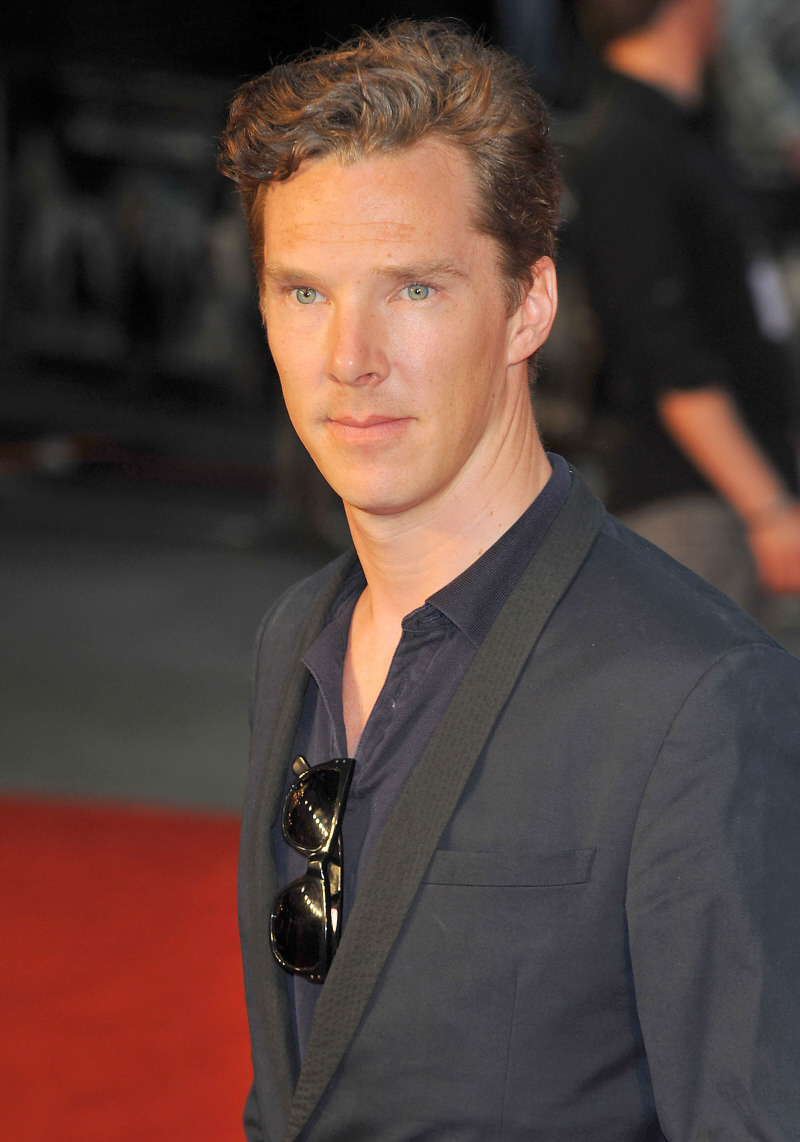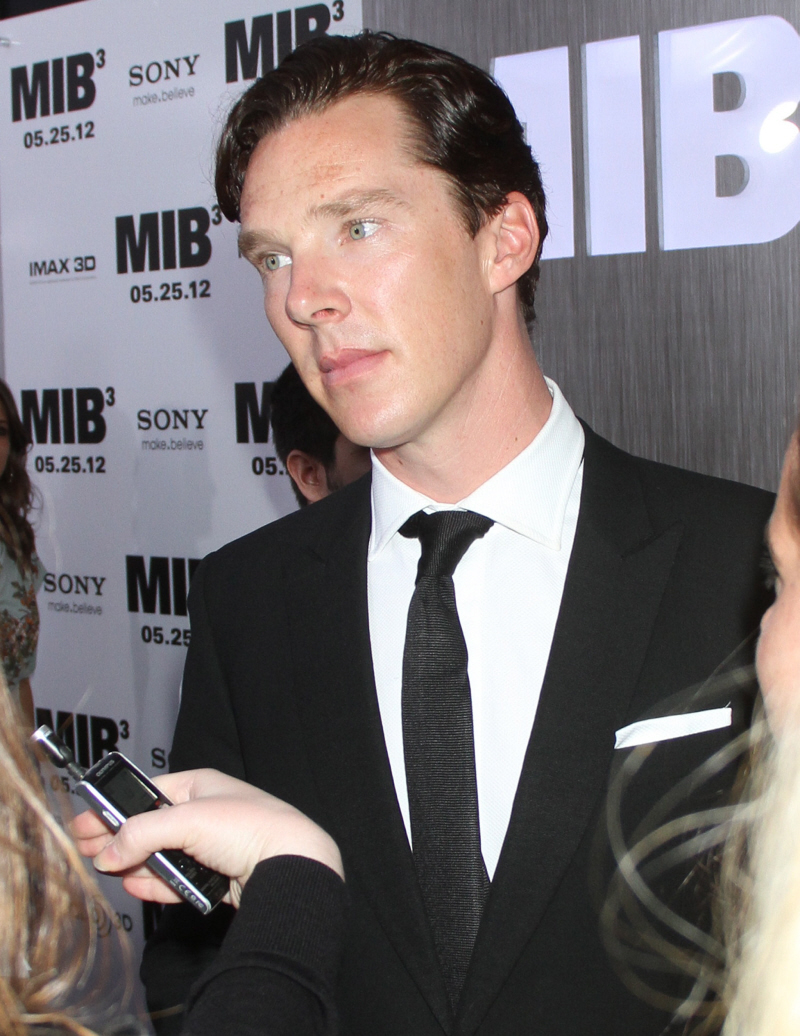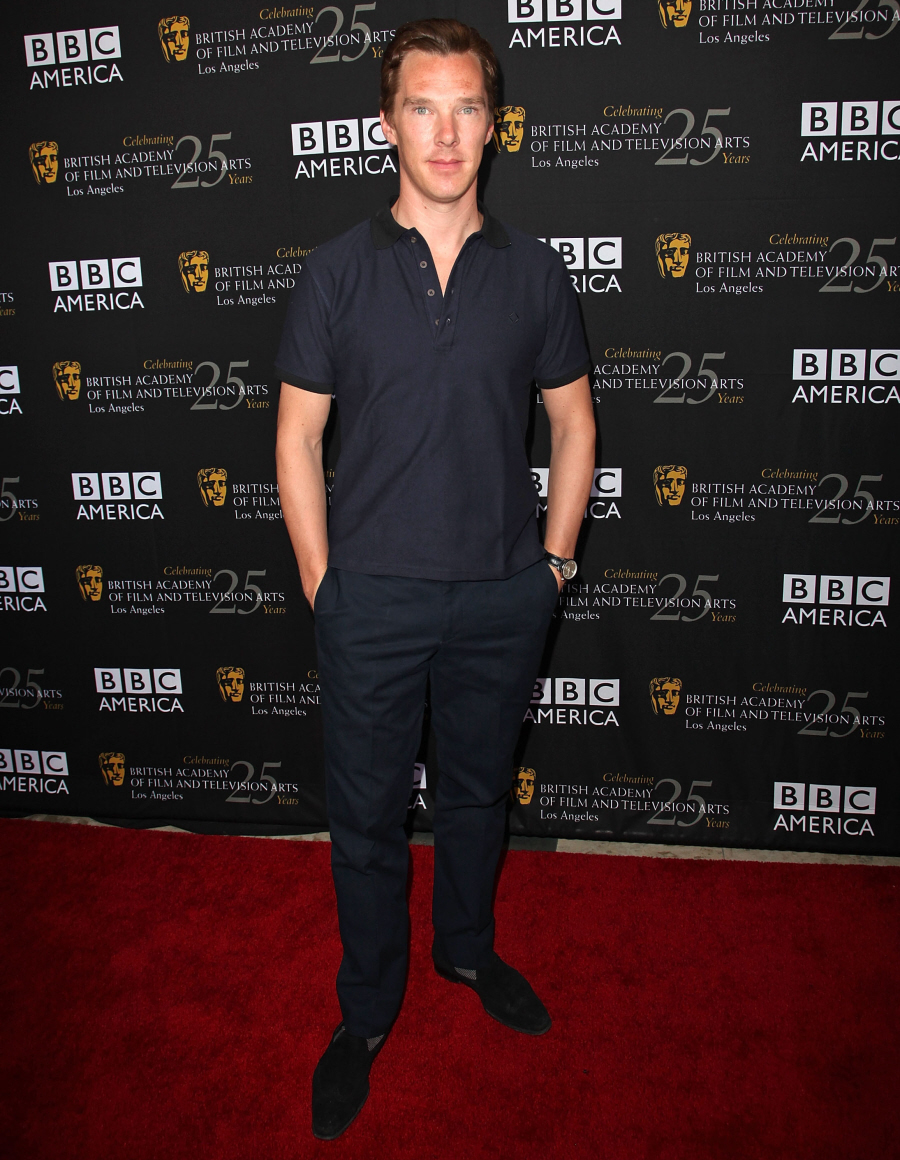 Photos courtesy of WENN.