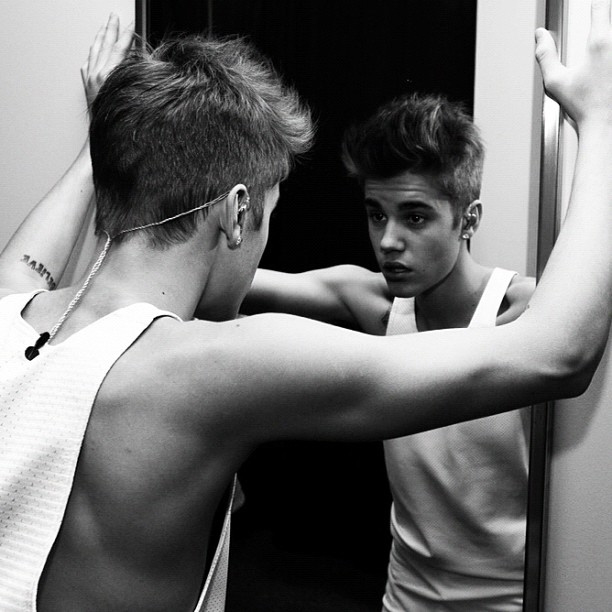 Ooooh, I just went through the looking glass of Justin Bieber's Instagram page. I don't think I realized how many photos he posts on a regular basis. It's kind of cool, actually. He doesn't just post photos of himself making duckfaces (although there are a few…). He posts photos of his animals and his tattoos a lot too. This is his latest tattoo – an OWL!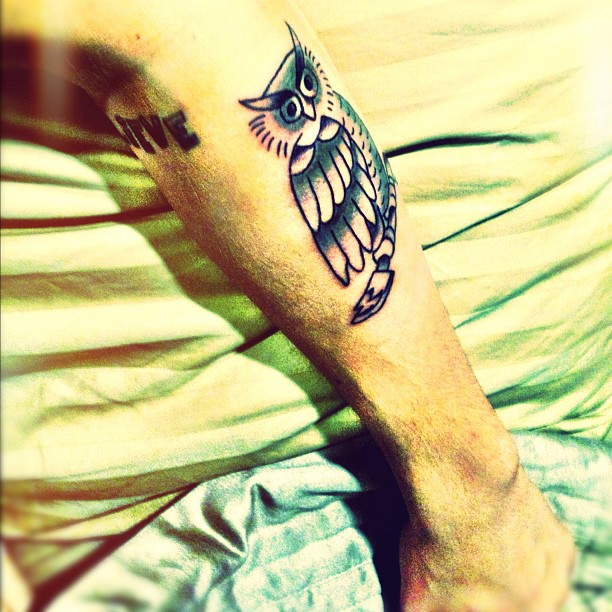 I hate to admit it, but that's kind of cute owl. And it's a well-done tattoo too, in my opinion. The tattoo is apparently on his left forearm… which would be sexy/interesting on someone like Michael Fassbender (sigh), but on Justin, with his delicate wrists and pale, hairless, un-buff skin… it's not all that. Would Fassy ever get an owl tattoo? No. Probably not. I wonder if owls are Bieber's spirit animals. Doubtful. He seems more like a meerkat-spirit animal person.
Did you know Justin has a ton of tatts these days? Just this year, he's gotten a "Believe" tattoo, a crown (on his shoulder blade), a bird (on his hip), a portrait of Jesus (on his leg?), praying hands (on his leg), Hebrew writing and a Japanese symbol meaning 'music.'
Also – Hollywood Life claims that Bieber is Instagram'ing cryptic messages about being single these days. He posted a moody black and white pic with the message "Lingse". Which is an anagram for "single"!?!?!?!?!?!!? OMG.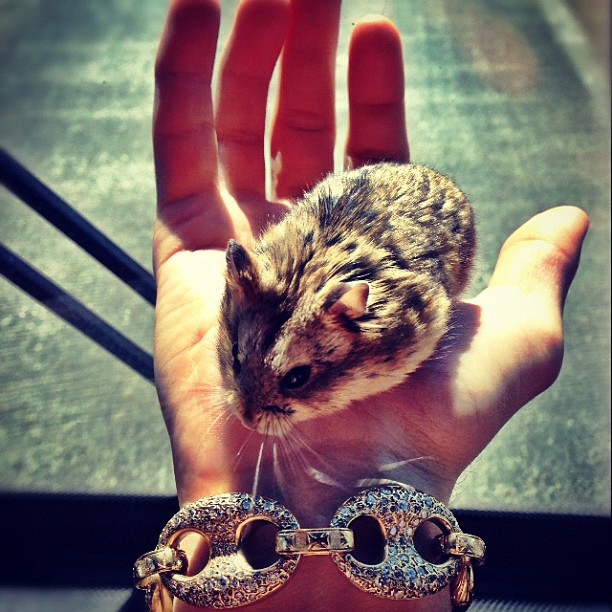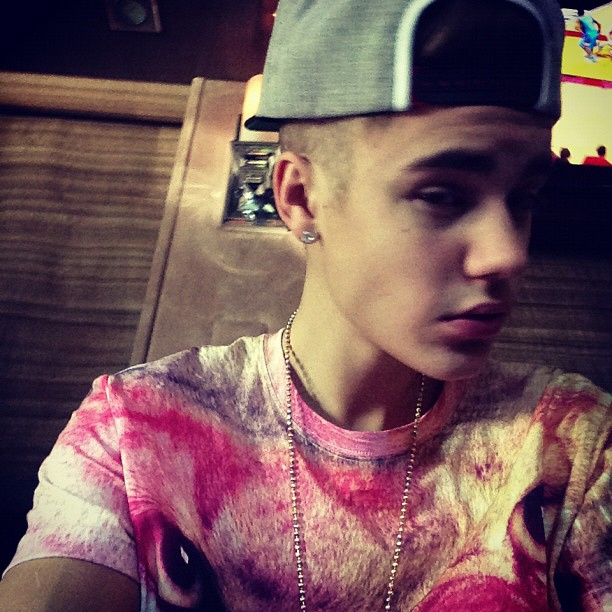 Photos courtesy of Bieber's Instagram.