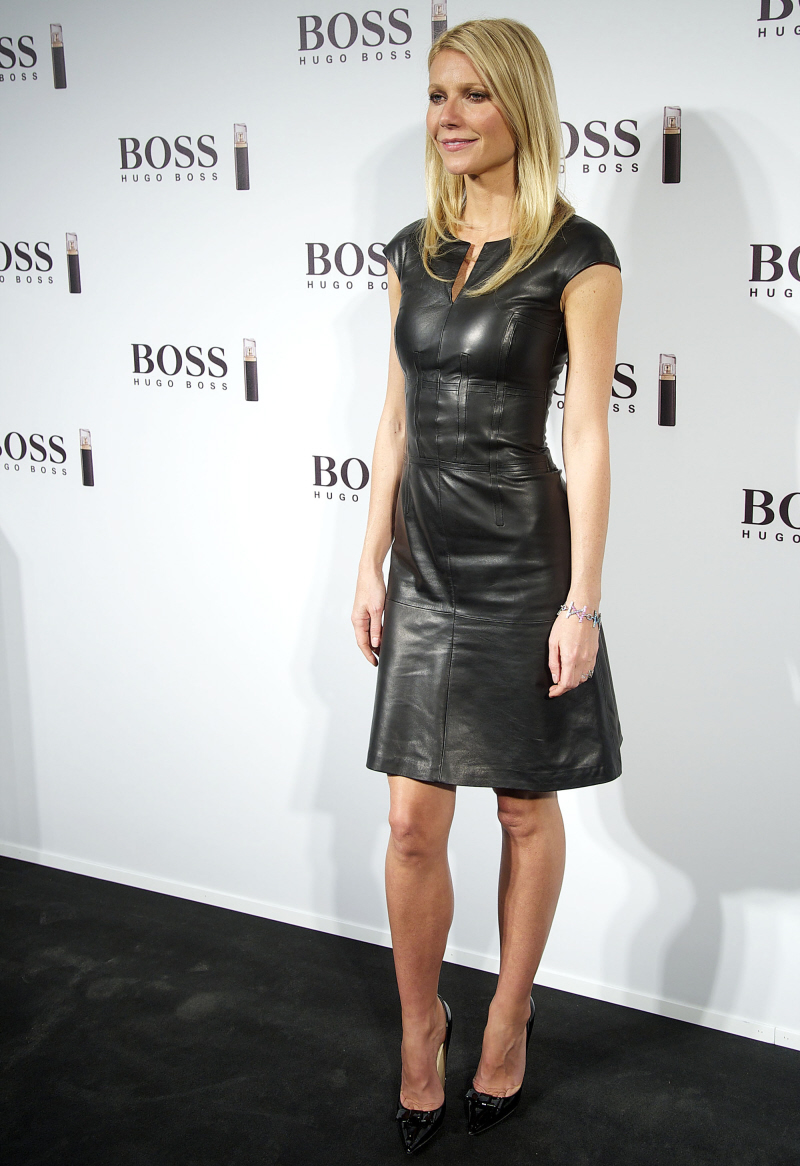 Sigh… don't you sort of love it when Gwyneth Paltrow thinks outside of the (hair) box and actually does a jaunty side-part and throws away her g—damn flat-iron? She looks years younger when her hair has some body, and everything isn't flat-ironed and middle-parted. These are photos of Goop in Madrid yesterday for the Spanish (international?) launch of Hugo Boss's Boss Nuit Pour Femme. Gwyneth became the "face" of the fragrance earlier this year, although it seemed like the commercials and ad campaign left without making much of an impression (because they were so… tacky and peasanty?). Goop's dress is Hugo Boss. I kind of like her in black leather – it makes her top-half look good. But I don't get why it's so baggy?
Earlier in the day, Goop appeared on a Spanish TV show called El Hormiguero, where she did an interview in Spanish, she played the guitar and sang AND she cooked an omelette. Of course. I guess her kids are still in LA, going to school, maybe? Gwyneth is such a superior mother, she only leaves her kids for a few days for these quick little promotional deals, then she returns home so that she can speak Spanish, play the guitar and cook an omelette for her kids.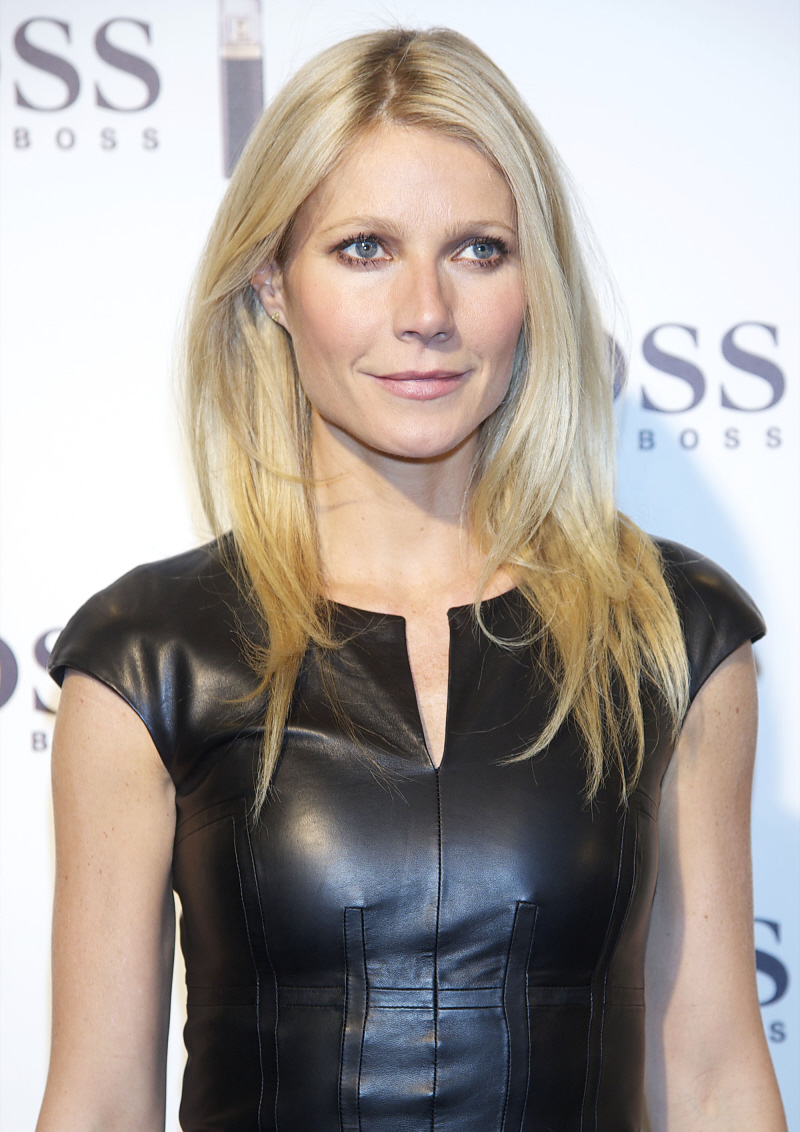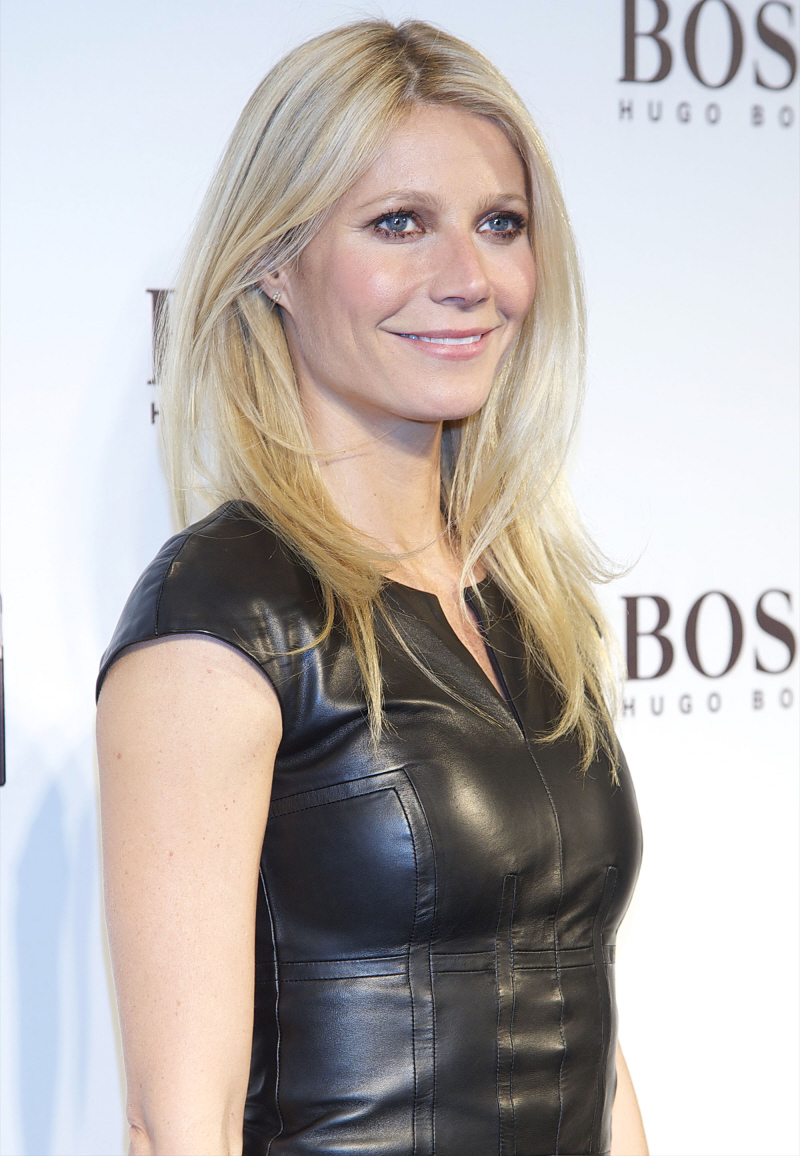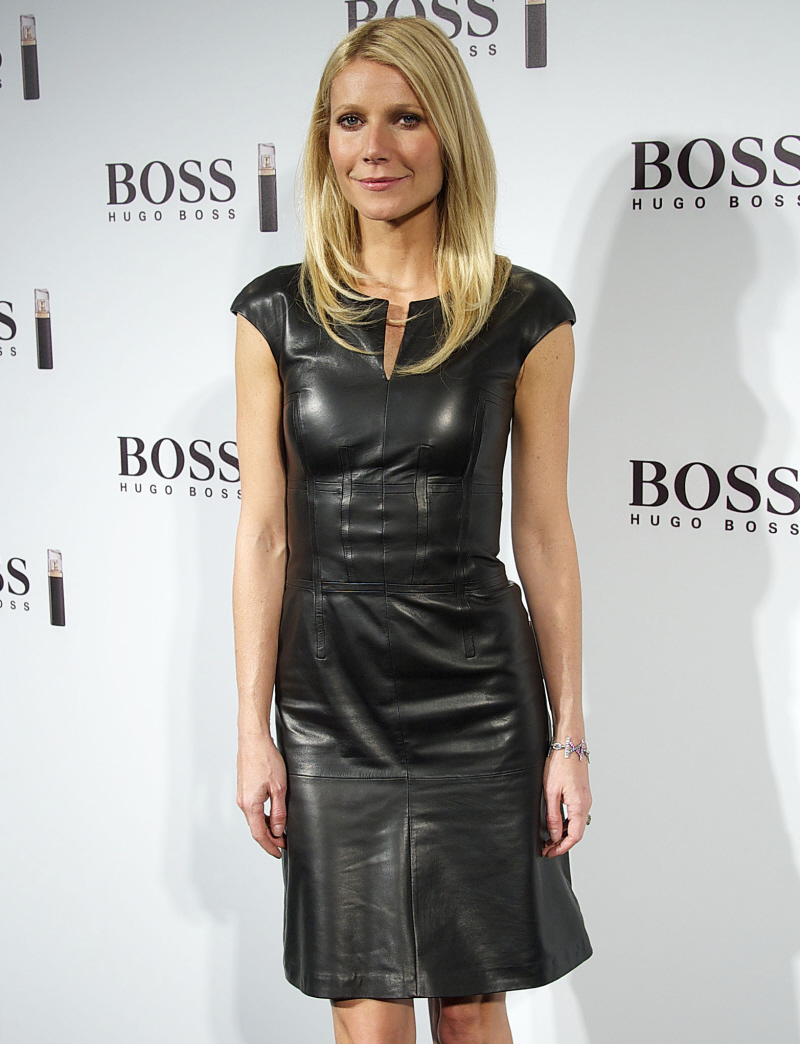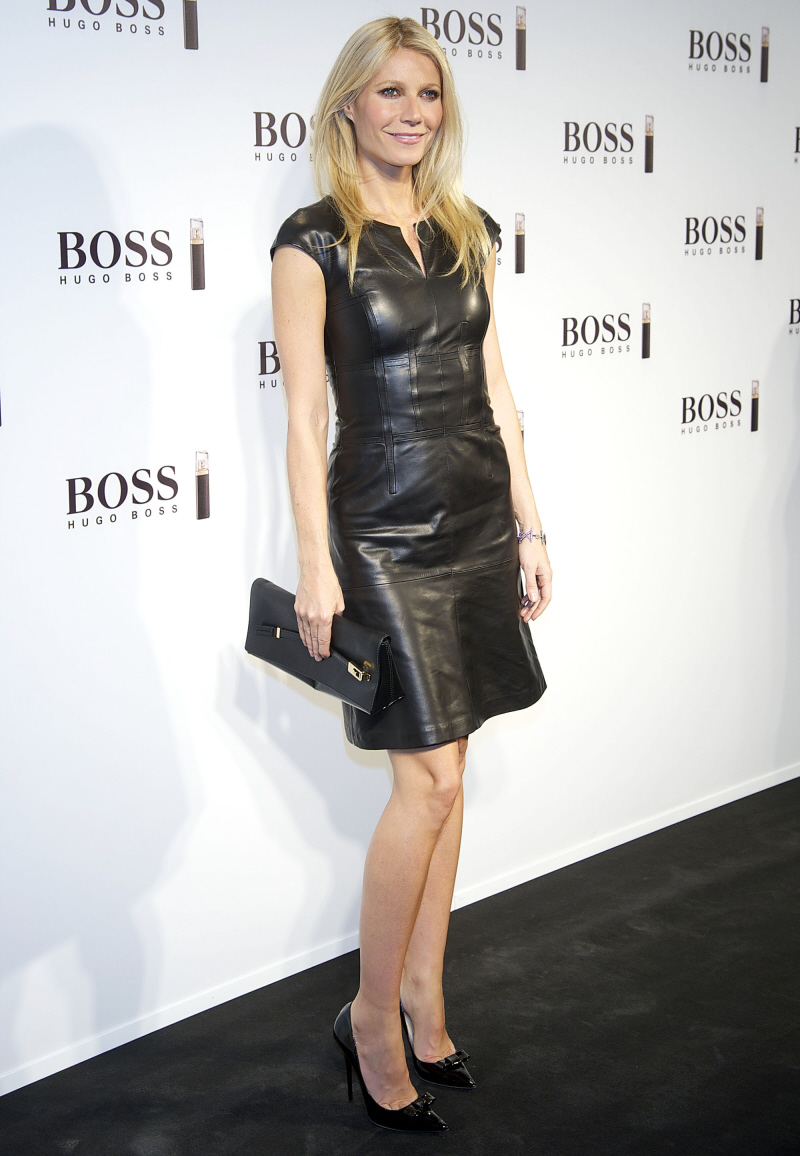 Photos courtesy of WENN.