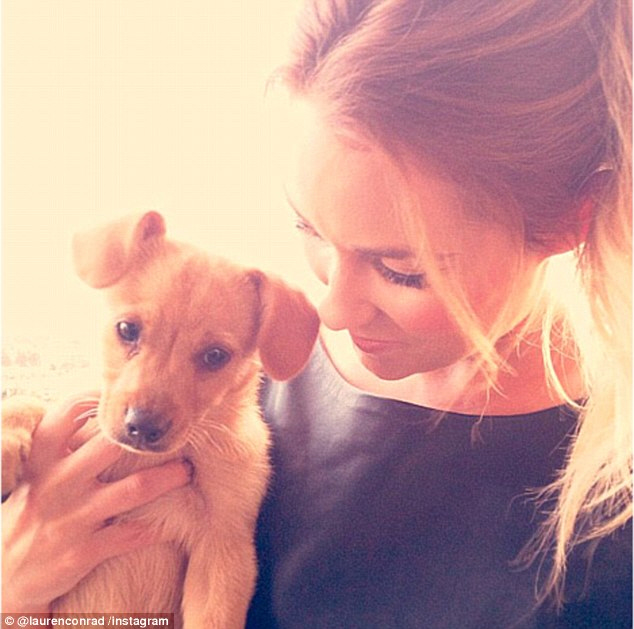 Aw… we rarely discuss Lauren Conrad these days, but I guess some people still care about her. Especially if the story involves an absolutely adorable shelter puppy! LC adopted her latest dog, Fitz, a few days ago from an animal shelter. Fitz Conrad joined Chloe Conrad, who is LC's 4-year-old Lab mix, also from a shelter. Lauren was tweeting photos like crazy – Chloe seemed to take to the new puppy very quickly. And Fitz is SO small! I can't really tell what kind of dog he is – some kind of mix.
Lauren explained, "Never go to the animal shelter 'just to look.' It never ends that way." That's actually really good advice. I don't know how many times my mom has been like, "I'm ready for a new cat," and she decides to make a trip to see some stranger's litter of kittens or she'll stop by the animal shelter and BAM, she has three new cats. My mom cries at animal shelters. I do too, which is why I can't visit them, lest I take all of the puppies and kittens home.
Incidentally, should we discuss the absolute sh-t-fit in the comments of that Usher post yesterday? I felt like a lot of you really went overboard in yelling at me for holding a position I don't really hold. It felt like some of you didn't even bother to read what I wrote – I acknowledged that Usher paid $12,000 for a designer dog FOR CHARITY. Which is okay. But I just don't like to encourage "designer dog trends" because most of the time, those kinds of "trends" lead to awful puppy mills and more "designer dogs" that won't find homes, and are badly bred and have lots of medical issues. Plus, I'm just a big believer and supporter of animal shelters. I will acknowledge that I was more pissed off at the charity auction organizers for including a "designer dog" for celebrities to bid on – it's not really on Usher, although I do think that when celebrities buy these designer dogs, it encourages more people to go designer rather than shelter animal.
PS… I still think Lauren Conrad is the California-blonde version of Duchess Kate. Their faces are identical.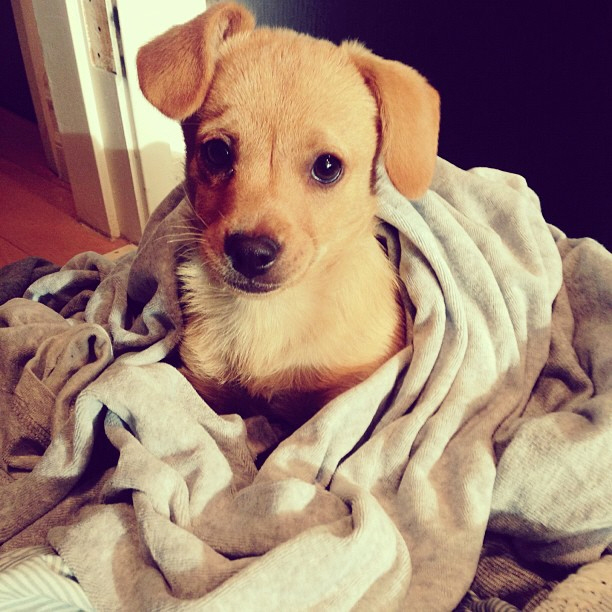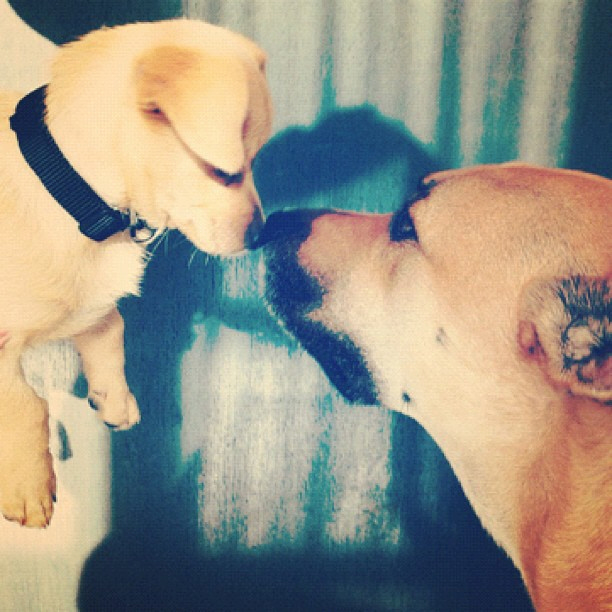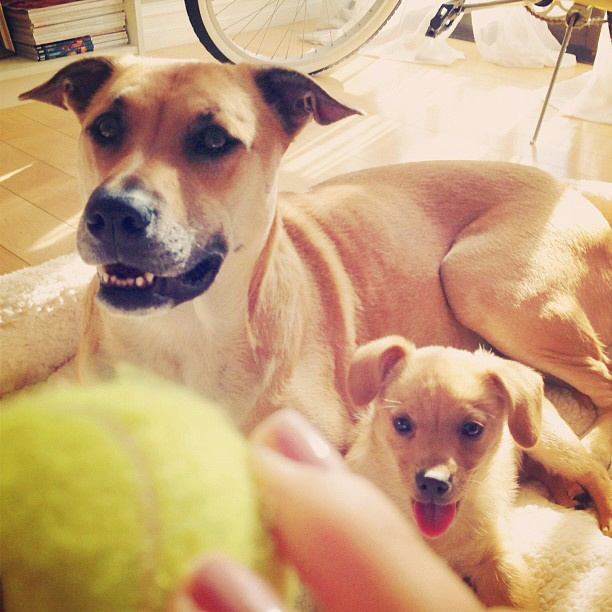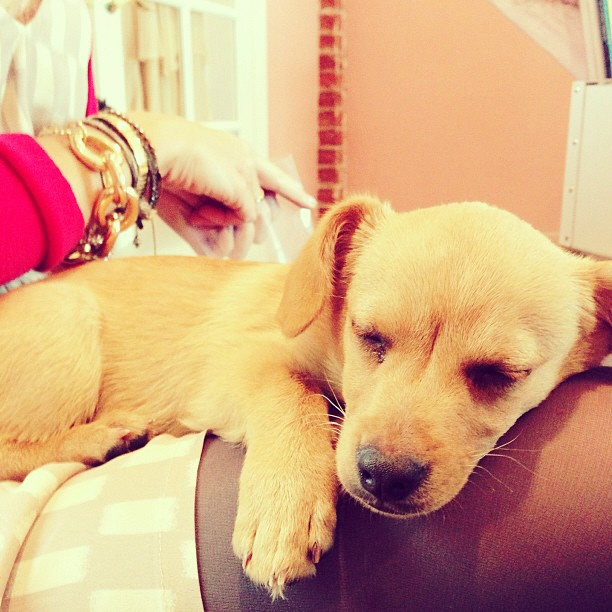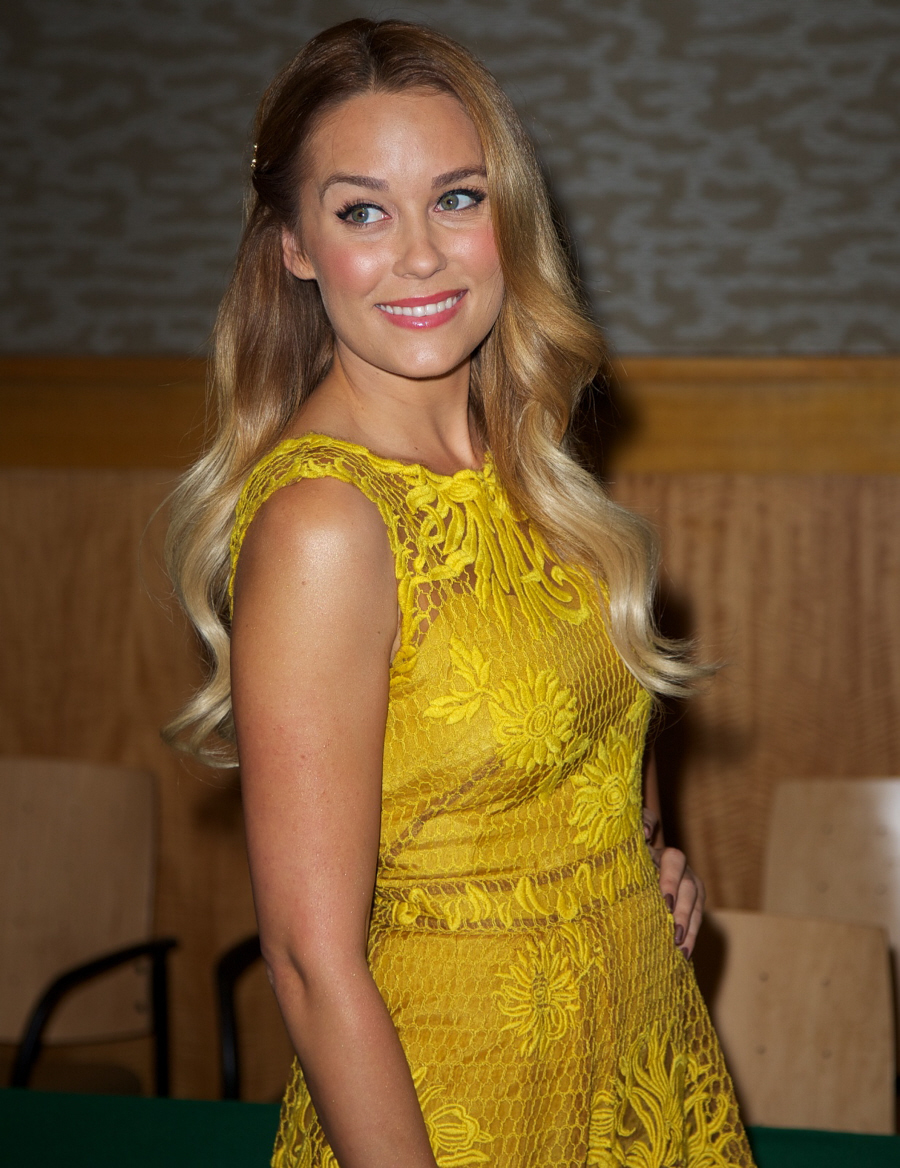 Photos courtesy of LC's Instagram.