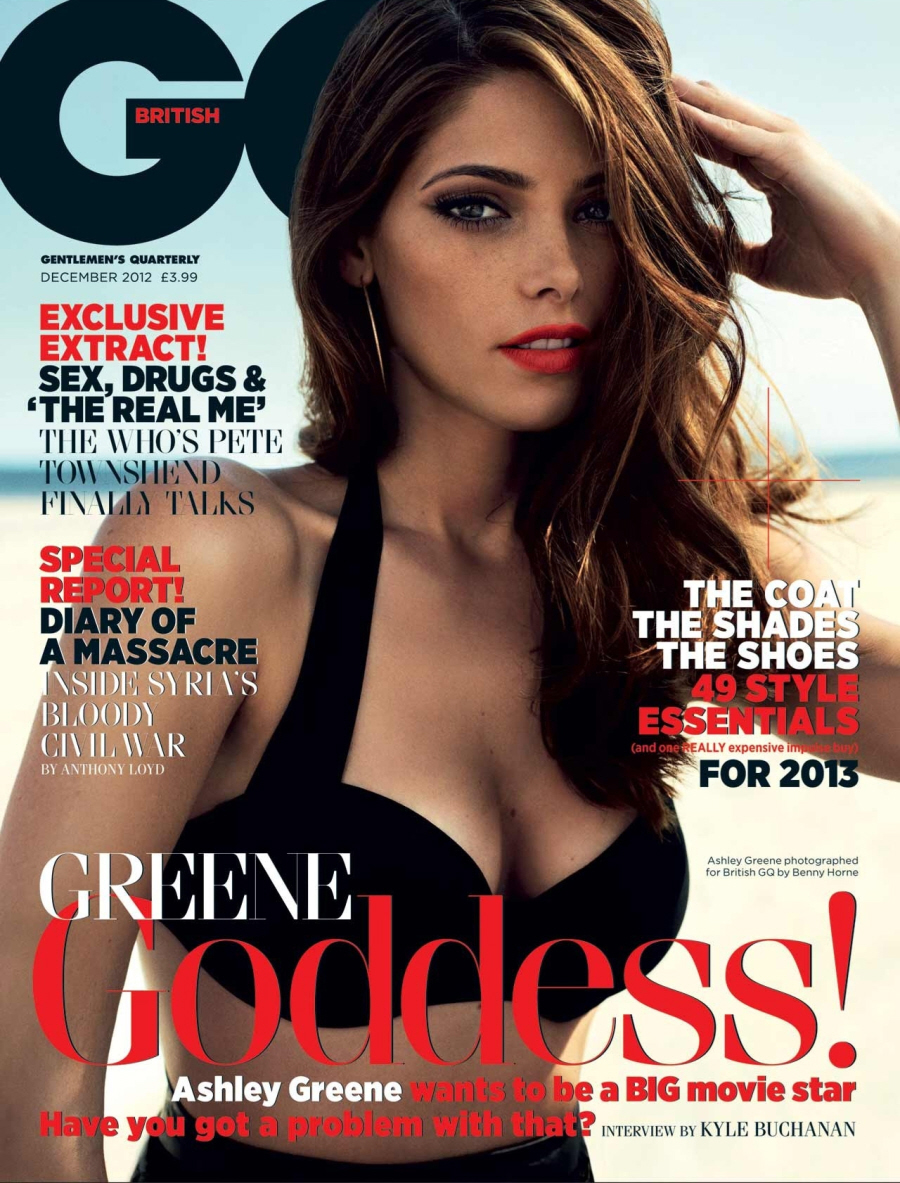 Ashley Greene covers the December issue of GQ UK. Incidentally, I can't believe we're already talking about the December issues of magazines! This year flew by! 2012 Life Lesson: Everything goes by faster when you're gossiping about dongs. Anyway, I kind of like this photo shoot. I mean, it's a men's magazine so of course they're going to go for "sexy" over "interesting styling and makeup choices." That being said, these are some of the prettiest shots I've seen of Ashley – she should pose for more men's magazines rather than women's mags. Of course, the interview is typical Ashley Greene crap. From the way she talks about herself and her enormous, crushing fame, you'd think she was more famous than Kristen Stewart and Angelina Jolie combined. Some highlights:
Ashley on men using her enormous fame for their own gain: "When I'm dating a guy and he says, 'I don't want press', and then says, 'Let's go to Katana for dinner' – I'm like, 'Really? You don't want to just walk down the street to some dive? You don't want to get photographed but you want to go to a place where you know there's paparazzi?'"

Dating is super-hard when you're famous: "Dating is a hard, hard thing when you have this job. Sometimes I wish I could just go back to Florida and, like, date my home-town boyfriend. It's really frustrating whenever I can't go and do something because I know it's going to be on the internet."

She can't even hang out with dude friends or her brother: "It's really frustrating whenever I can't go and do something because I know it's going to be on the internet. Like if I go to a friend's house, they'll be, 'She's dating him!' It's like, 'Oh, am I dating my brother now? Is that what's happening?' Or when they write that I was with a 'mystery man', and I'm like, 'He's gay, by the way, so it is a mystery!'"

On drinking and tweeting: "The worse thing you can do."
Just last week, Us Weekly announced that Ashley and Reeve Carney had split up, and from the collective "meh" that the news garnered, I'm guessing that most people didn't care one way or the other. I also think Reeve and Ashley probably broke up a few months ago and Ashley just held off on the announcement, searching for a jumpoff so that she could look so, so desirable. I mean, obviously I think she's full of herself, but I guess there are a lot of dudes who would love a chance with her. The problem is that most of those dudes are probably pretty douchey, you know?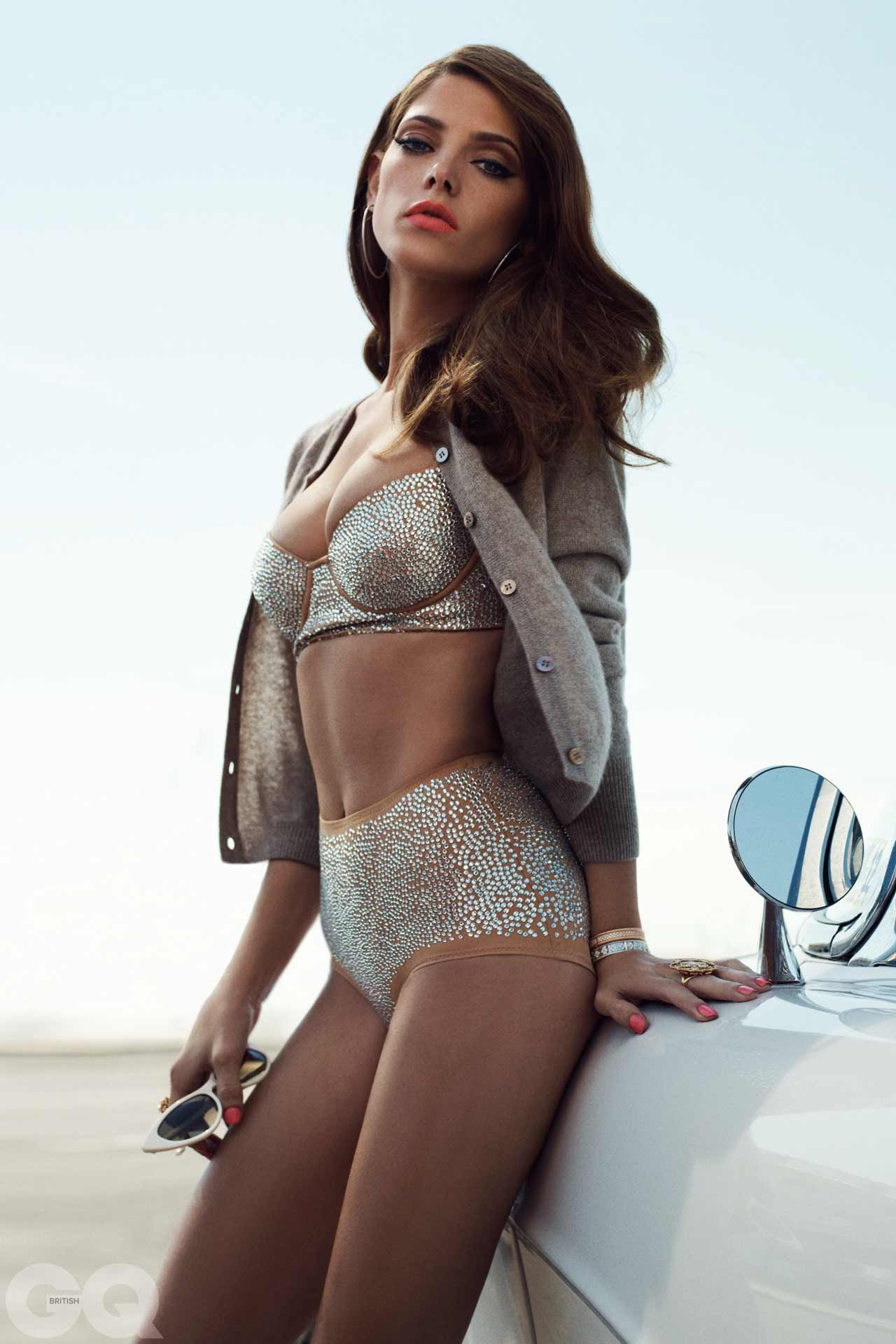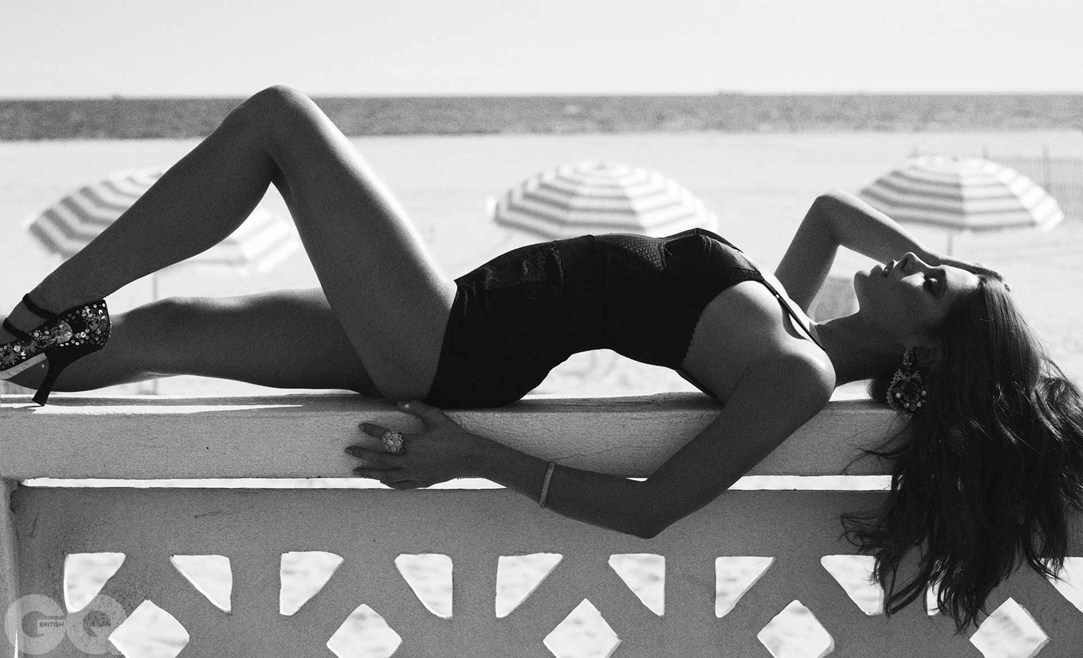 Photos courtesy of GQ UK.