Miranda Kerr covers the December issue of Esquire UK, and her butt is front and center on the cover itself. Well, no one could ever accuse Miranda of having an extra ounce on her bod, but her butt actually looks much better than this in most photos, right? I just feel like I've seen plenty of Miranda's butt in various positions over the past handful of years, and it usually looks more "real" than this. They totally airbrushed all the personality out of her ass! Oh, and here's the magazine's subscriber cover too, which features Miranda's butt in all its shadowy grace.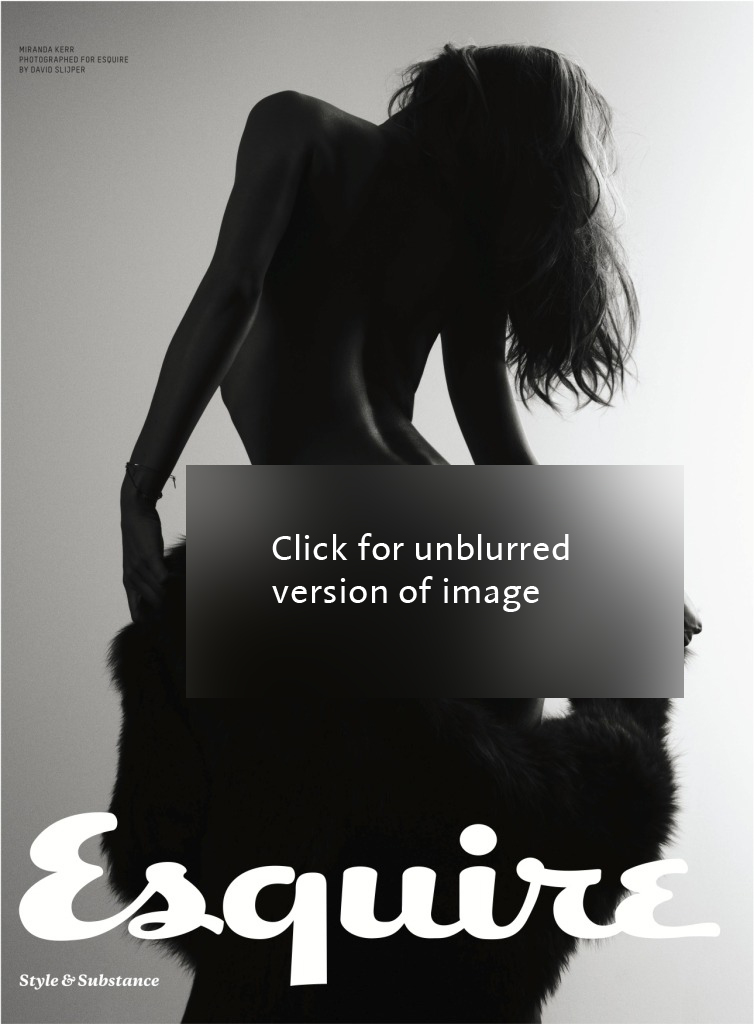 On fulfilling male fantasies as a Victoria's Secret Angel: "We always have so much fun when we shoot and my temperament's flirtatious, so it's second nature to me. I believe in celebrating the female figure and embracing what we've been given, not hiding that."

On being outdoorsy: "I spent my childhood outdoors on my grandparents' farm. I learned to ride a motorbike when I was about six, a little PeeWee 50. I'd climb trees — there was a big weeping willow. We had a flying fox [a zip-line]. I was so fortunate to grow up like that. I really feel that my body craves to be in the mountains or by the ocean or in the countryside."

She still a tomboy: "I still like to climb the odd tree. Yeah, it's fun! I like to climb. I find it very rewarding. You feel like you're going somewhere. I don't like abseiling, though. I don't like going down. I like going up. It is though! I got stuck up a tree when I was about seven, and my dad had to come and get the ladder to get me down. I loved to climb all the way up to the top. I must have been a koala in my past life."
[From Esquire UK]
Hopefully, the rest of the interview is better than these excerpts because I don't know how interested that the male readers of the magazine will be in hearing that Miranda was a big tree climber in her youth and still enjoys "climb[ing] the odd tree." Unless she's doing it while flashing her booty of course. What a weird interview and set of butt shots. The rest of the shoot isn't that bad though, right?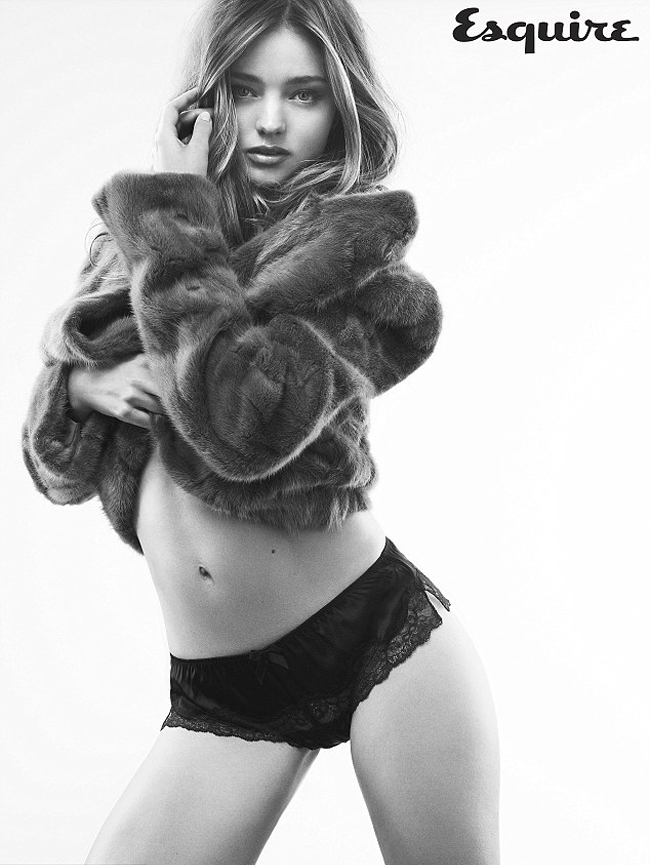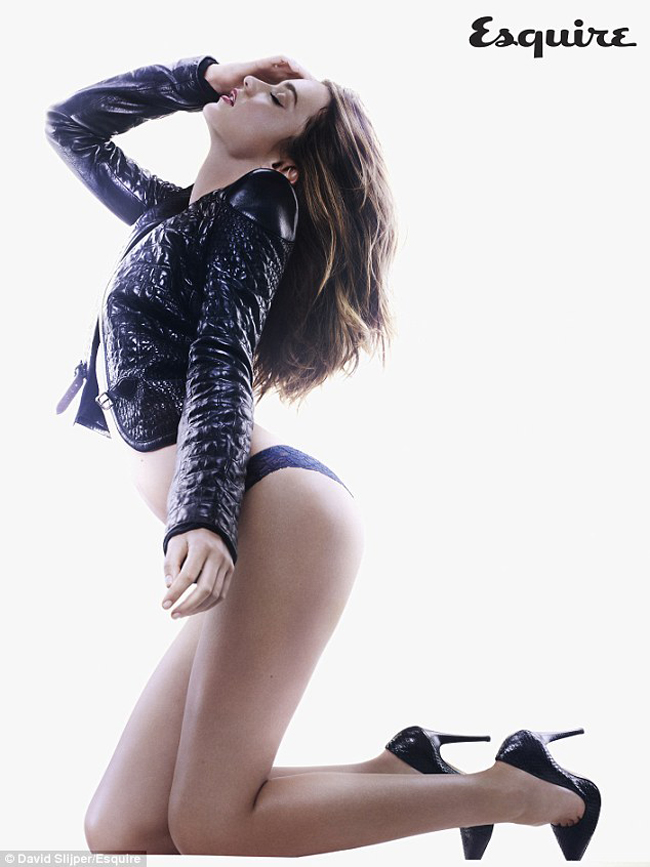 Photos courtesy of Esquire UK