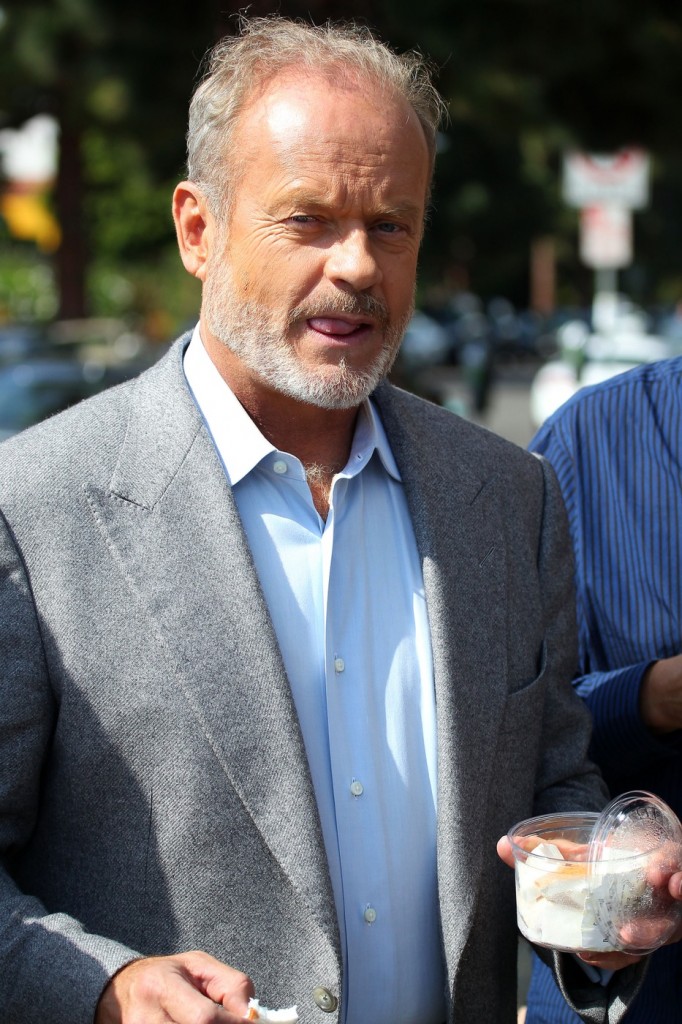 Yesterday we heard that Kelsey Grammer had brought his three month-old daughter, Faith, with him to the Playboy Mansion Halloween party, where the infant slept in a bassinet while music blared. Reports varied as to whether Kelsey's wife, Faith's mom Kayte, was there with him, although Kelsey's rep claimed she was in a statement defending his client's parenting. Kelsey's rep told The Daily Mail "I am not sure why this is a story. People have taken their infant children out with them since the beginning of time They didn't stay long, and left before it got too noisy." That should be the end of this story, and Kelsey should let it die down and leave the news cycle, which it would have done if he wouldn't have issued yet another freaking statement. I wish this royal tool would give it a rest. Here's what he told E!
"Kayte is breast-feeding and we do not have a nanny or a trusted babysitter at this time, so Faith goes everywhere with us," Grammer said in a statement to E! News Tuesday. "We enjoyed the party with a few of our friends, the baby slept as her ears were covered the entire time and we left shortly after midnight."

Other than that, the Boss star added, Kayte went as a witch—"her hat was missing as she had removed it because her wig was itching and it was hot"—and he managed "an uninspired Dracula" costume.

Judging by a photo snapped at Hef's bash of Faith fast asleep in her carrier, she just went as a baby.

"We enjoyed the evening. We love our child," Grammer concluded. "Kayte is my wife and lady love (who is 31 and goes by the name Kayte Grammer, by the way, not Walsh). The world is round. All our eyes are blue. Happy Halloween and Cock-a-doodle-doo!"
Wait there's more! Of course there is. TMZ has more of Kelsey's statement, which included "The baby slept as her ears were covered the entire time and we left shortly after midnight." (TMZ has a photo of the baby at the party and there's no obvious cover on her head or ears, but that's not the point.) Give it a rest already. Don't give so many stupid unnecessary details. I'm not ragging on Kelsey for bring his baby to a loud adult party (I did that yesterday), today I'm ragging on him for not shutting up about it. And what the hell was that at the end? It was a really lame rhyme meant to be funny and failing miserably.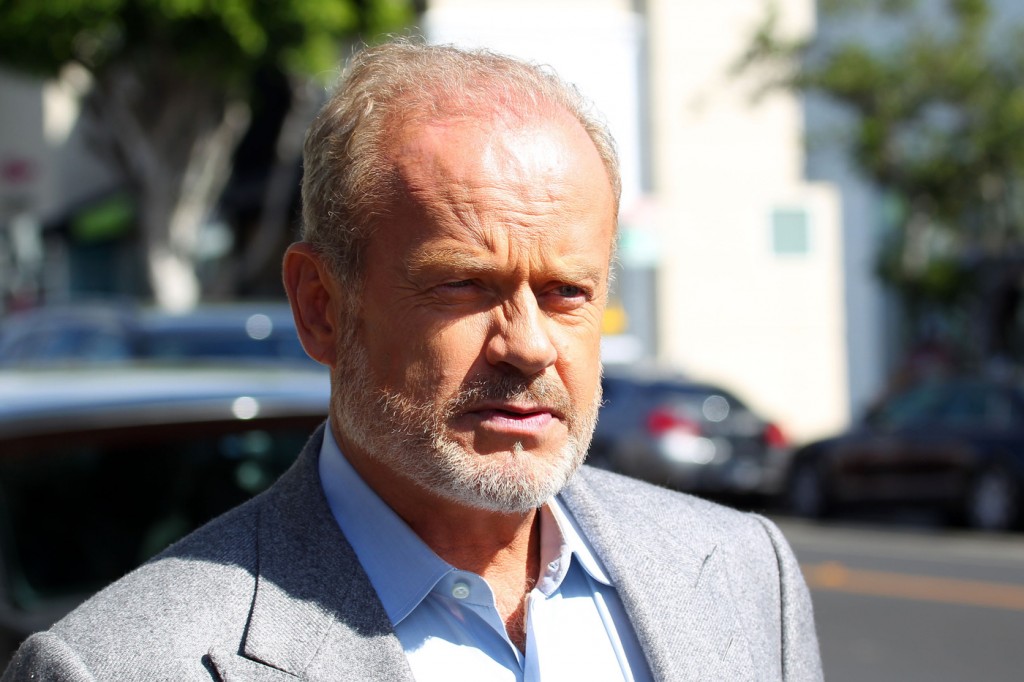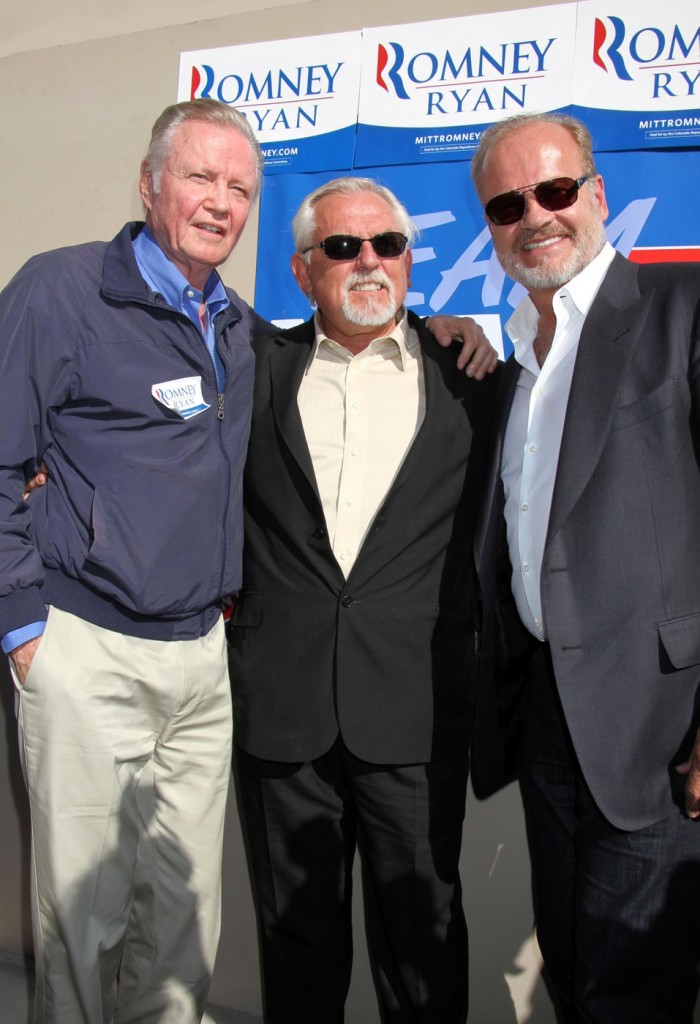 Kelsey is shown filming on 10-22-12 and stumping for Romney in Nevada on 10-27. Credit: Pacific Coast News