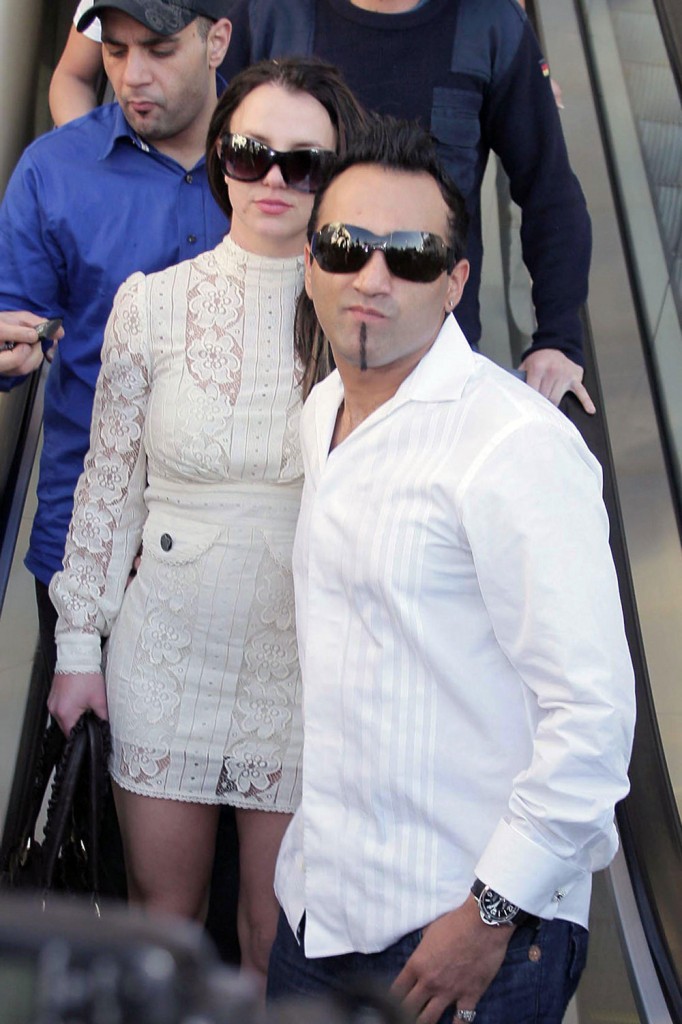 Back in late 2007 and early 2008, when Britney Spears was wandering around, driving aimlessly and talking in a British accent, she dated a slimy British paparazzo named Adnan Ghalib. Britney dated Adnan before, and after, her breakdown. We heard that Adnan was married, that he was setting up Britney to be stalked by his paparazzi buddies, and that he'd even made a sex tape with her, which he confirmed existed and was allegedly hoping to make millions off of. Thankfully that never surfaced, but enough details came out about the guy to suggest that he was using Britney and he wasn't good for her.
Fast forward to now, and Ghalib is now a witness in the defamation trial against Britney's family by another creepy guy who was using her at the time, Sam Lutfi. As we've heard, Lutfi maintains that Britney's family smeared him so that he would take the fall for her breakdown. He claims that he was Britney's "manager" back then and that they still owe him millions of dollars, of course. Ghalib testified on Lutfi's behalf and claimed that Britney's mom told him to blame Lutfi for her daughter's problems. Here's more, thanks to People:
Another familiar face from Britney Spears's chaotic past surfaced in court Tuesday: Adnan Ghalib, the paparazzo she once dated as her life unraveled in 2008.

Wearing a black suit and his trademark landing-strip goatee, Ghalib, 40, testified in a posh British accent that his relationship with the pop star changed from work-related to romantic beginning in December 2007.

Asked how often he was with Spears, he quietly replied, "Daily. I was there everyday."

Ghalib, who was subpoenaed to appear in the case, denied he ever saw Spears's former pal Sam Lutfi hide cell phones from the singer or withhold access to her dog, London.

Instead, Ghalib alleged that Spears's mom Lynne once tried to coerce him.

"She requested that I say [to the media] Sam Lutfi was responsible for Britney Spears's behavior," he said.

Under cross-examination, Ghalib confirmed that he bought a disposable cell phone at Lutfi's request to be smuggled to the singer in mid-2008, months after her father obtained legal control over her.

Ghalib also admitted that a judge ordered him to stay away from Spears for three years and was once arrested while evading a process server in the case.

Lutfi's case against the Spears family is expected to wrap Tuesday, and the singer's legal team will begin their defense. Lutfi is suing the singer for unpaid fees, Jamie Spears for allegedly punching him, and Lynne Spears for purportedly defaming him in her 2008 book.
The part about Ghalib and Lutfi sneaking Britney a disposable cell phone is interesting, because we heard about it back in early 2009 and now we know it was true. That was part of the reason why Britney's conservators got restraining orders for her against both Lutfi and Ghalib for three years, both of which have since expired. Ghalib and Lutfi were working together, so of course they're going to back each other's side of the story. I have no doubt that Lutfi was using Britney and that Lynn Spears was telling the truth when she claimed that Lutfi drugged her daughter and bragged about it. Ghalib was using Britney too, and he's not above lying for his friend if there's some money in it for him. Lutfi doesn't deserve a cent, and I'm surprised that this has even gone to trial. To me this shows how adamant Britney's people are that Lutfi doesn't have a case – they refused to settle even though they knew what bad publicity it would be to take this to court.
These photos are all from January, 2008. Credit: WENN.com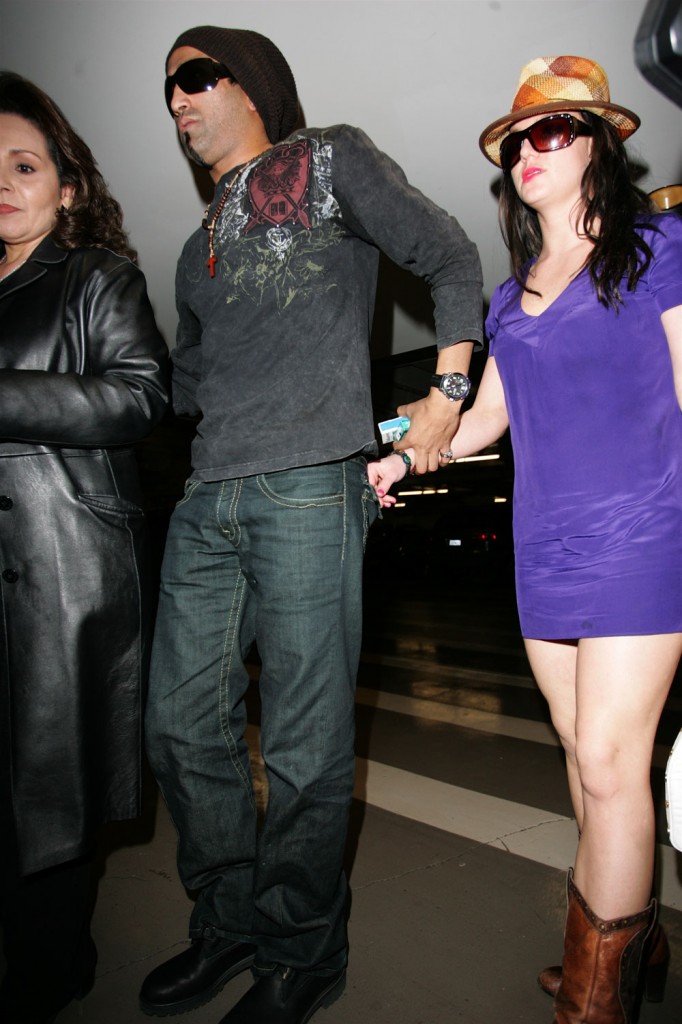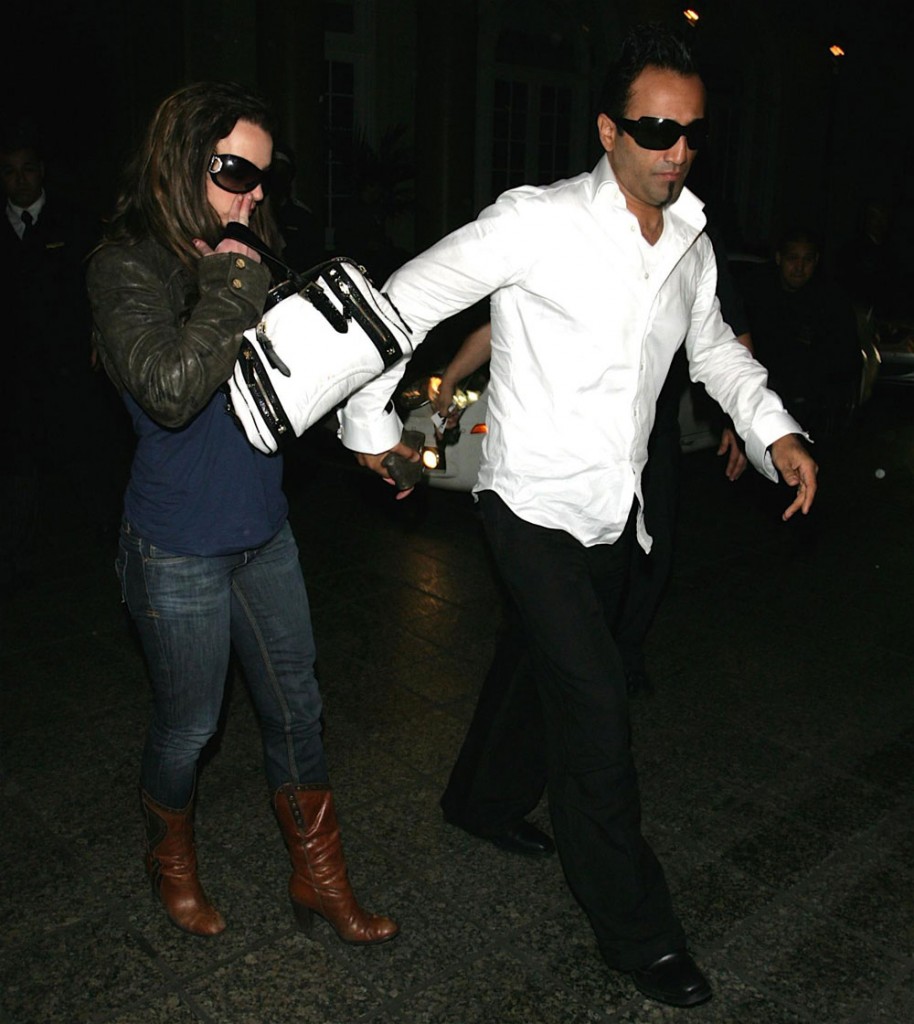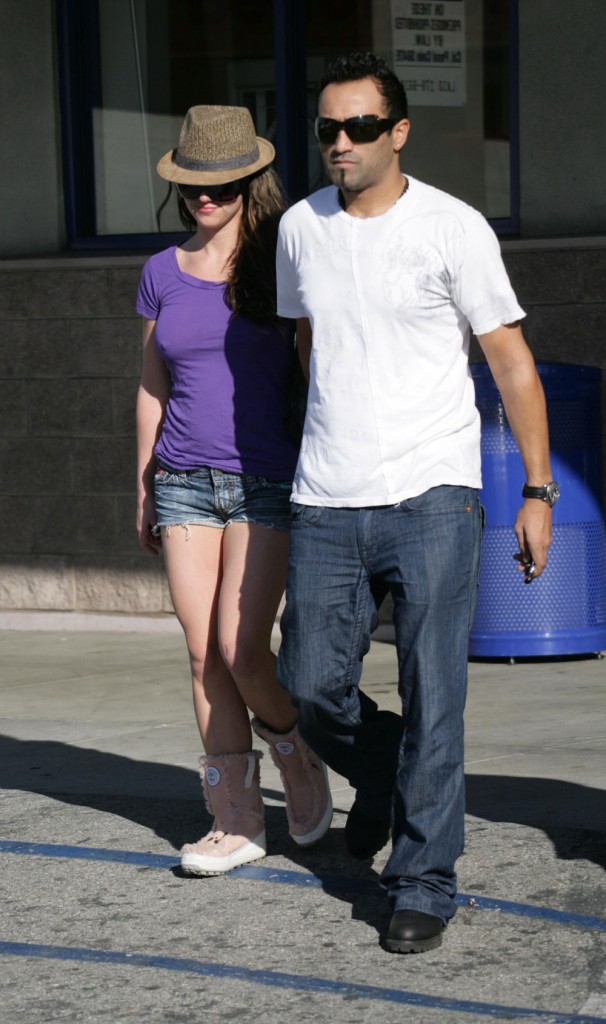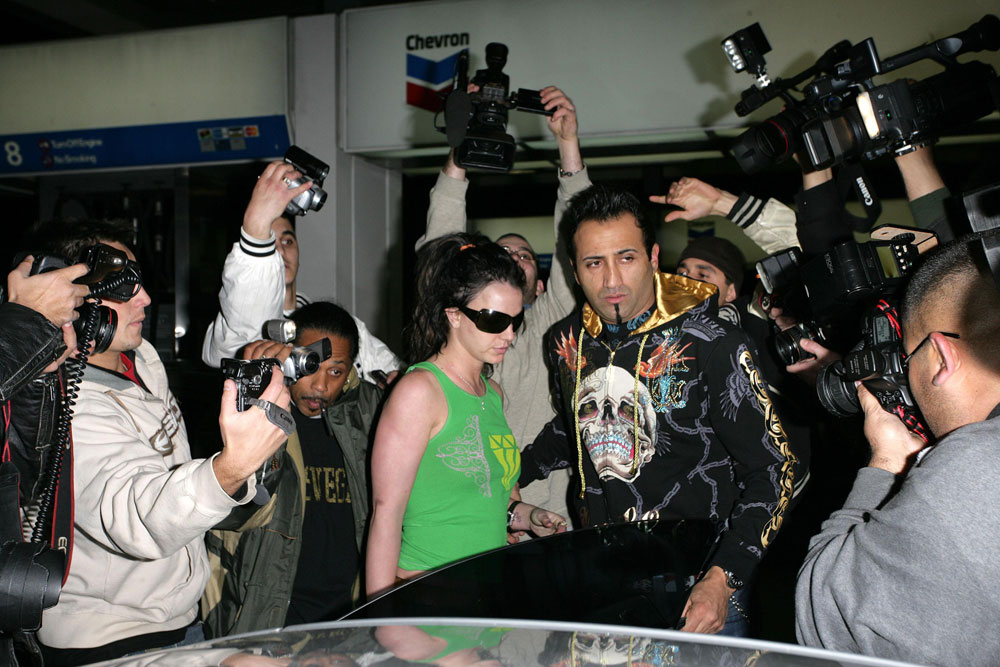 Britney out on 10-20-12. She's wearing her engagement ring! Credit: FameFlynet