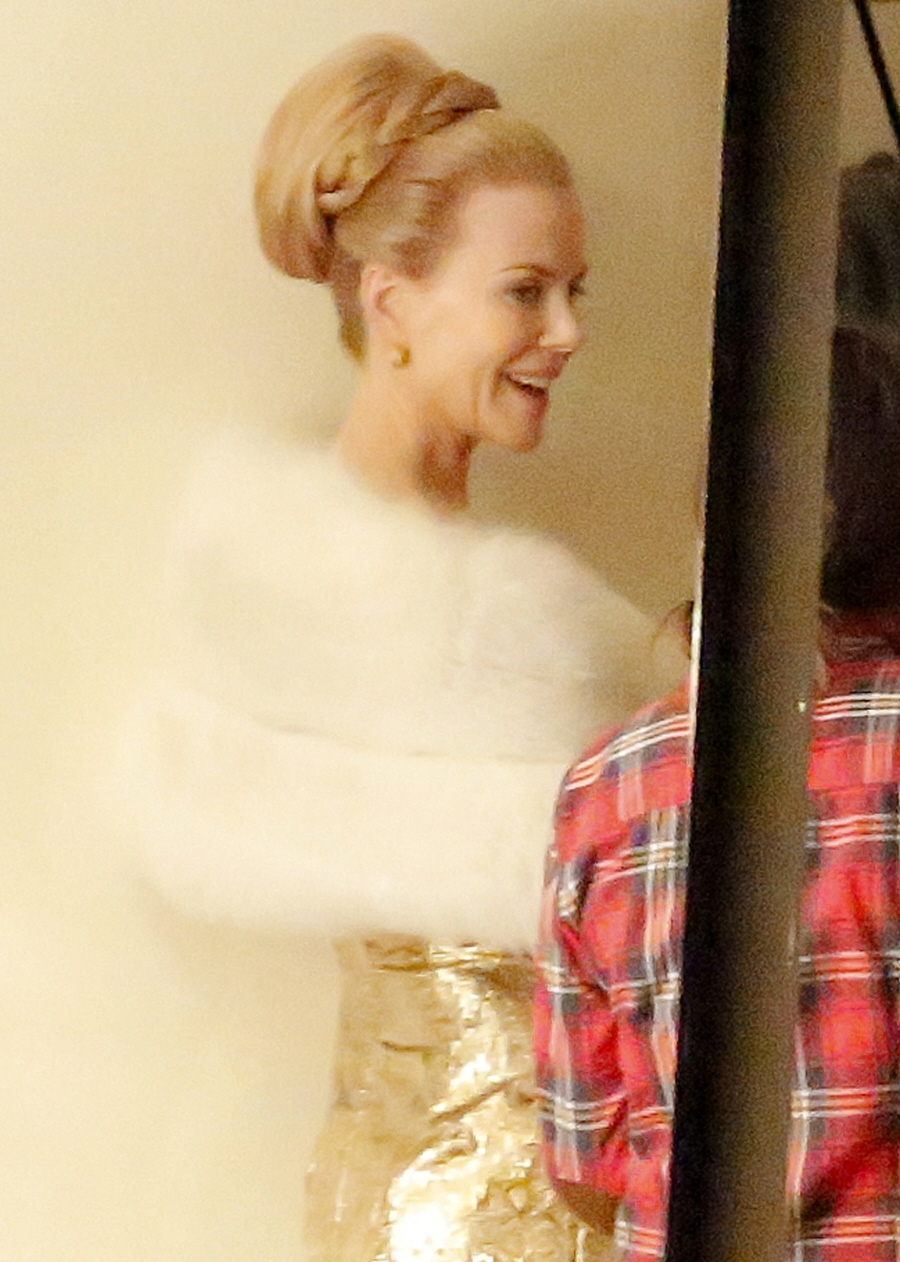 These are some photos of Nicole Kidman out and about in the South of France over the past week. In many of these shots, she's in character as Her Serene Highness, Princess Grace – Nicole is playing the then 33-year-old Princess Grace in Grace of Monaco. I see a great deal of Botox was required for the role. It's sad. It's sad that Nicole can't or won't play female characters in their 40s. It's sad that she 'Toxes and tweaks herself into oblivion to play 30-something historical figures. Sigh.
Anyway, there's a reason why I'm writing this. Did you know Nicole actually took a supporting part in a completely bizarre-looking film called Stoker? Stoker is by acclaimed Korean director Park Chan-Wook (Oldboy, Mr. Vengenace), and this is his first English-language film. I have no memory of Nicole signing on to do this, but she did and that film comes out in early 2013. Mia Wasikowska is the star, and Matthew Goode also has a supporting part. Somebody (I'm not clear that this was the studio's doing) released a f—ked up trailer/music video teaser for the film. It looks… creepy. Interesting. Scary. Bloody. Mindf—ky. Beautifully shot. The song is "Becomes the Color" by Emily Wells. I LOVE the song. I'm not sure if I could watch the movie though. You know what I really enjoy though? It looks like Nicole is playing a woman in her 40s, some kind of mother-of-a-screwed-up-teenager. GASP.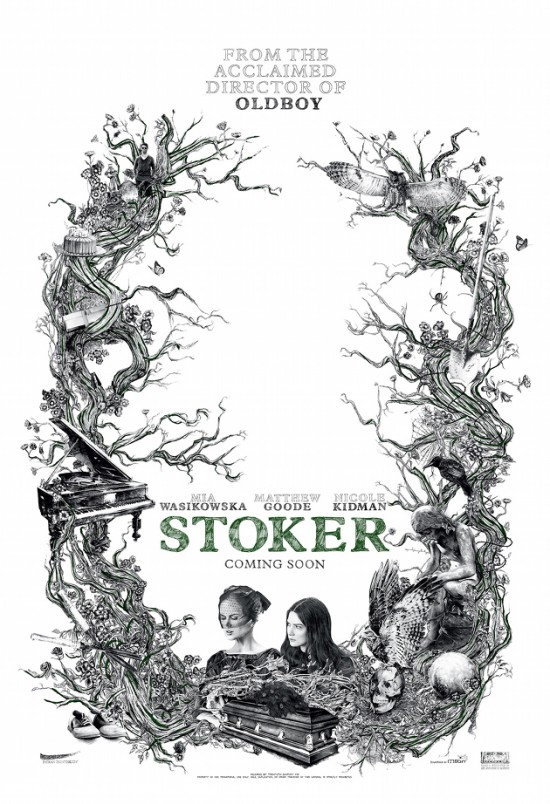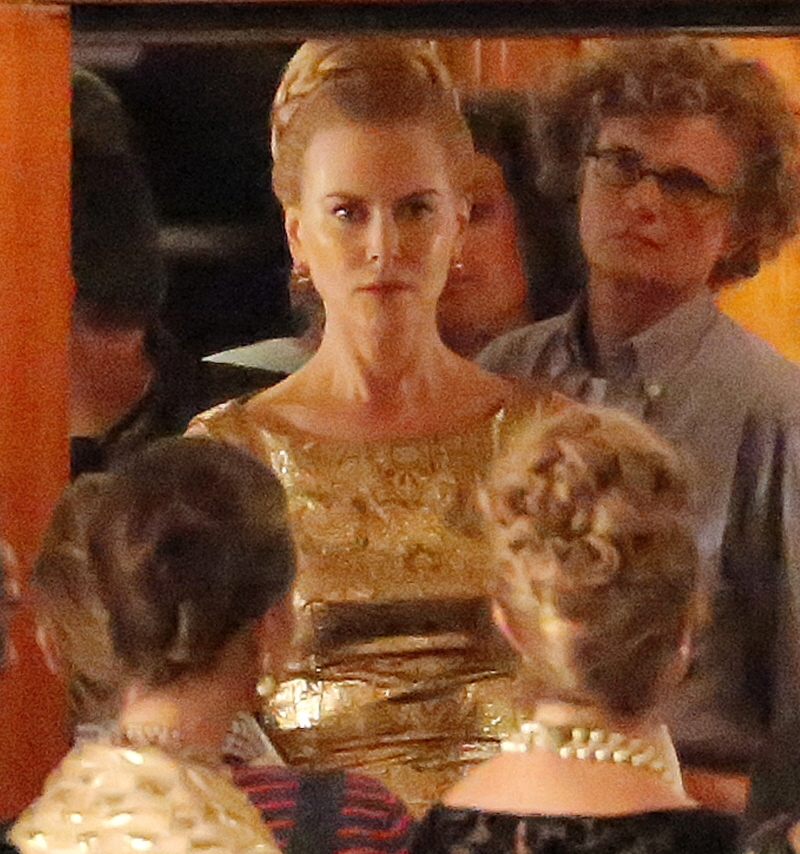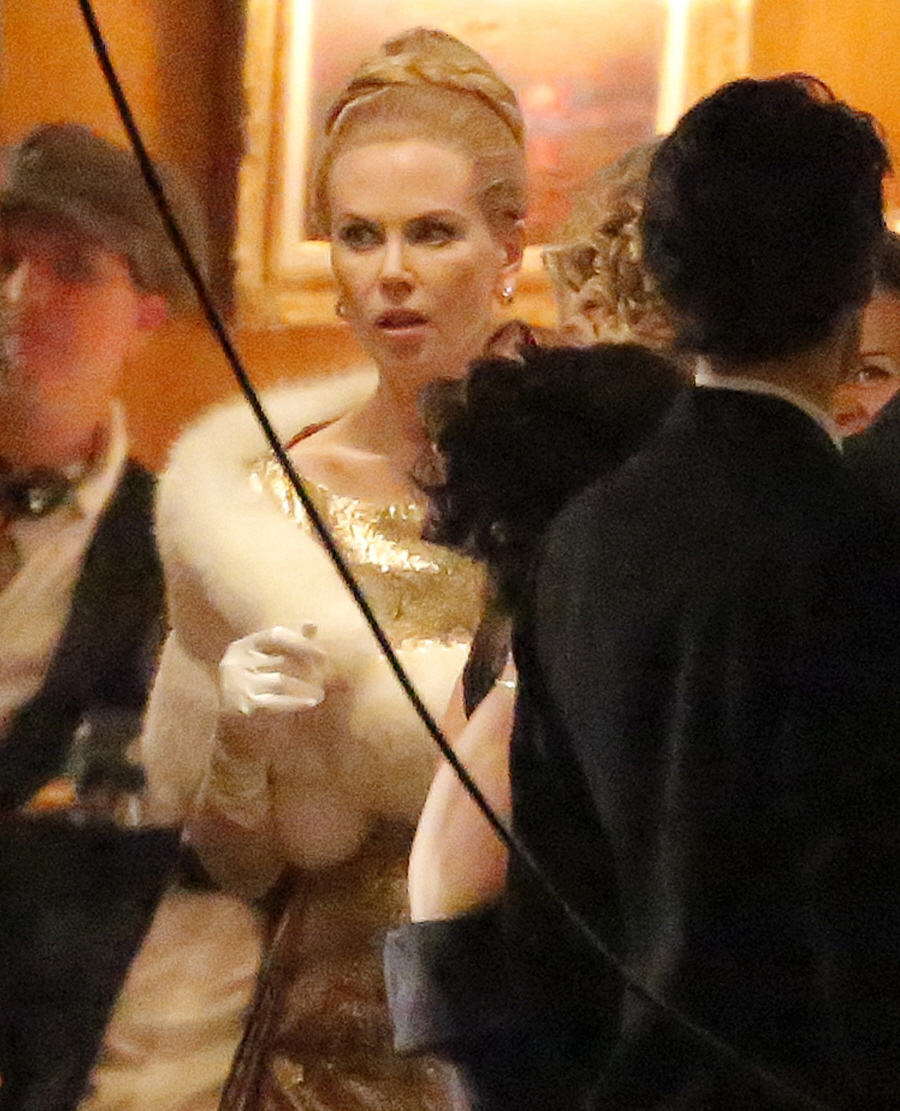 Photos courtesy of Fame/Flynet.