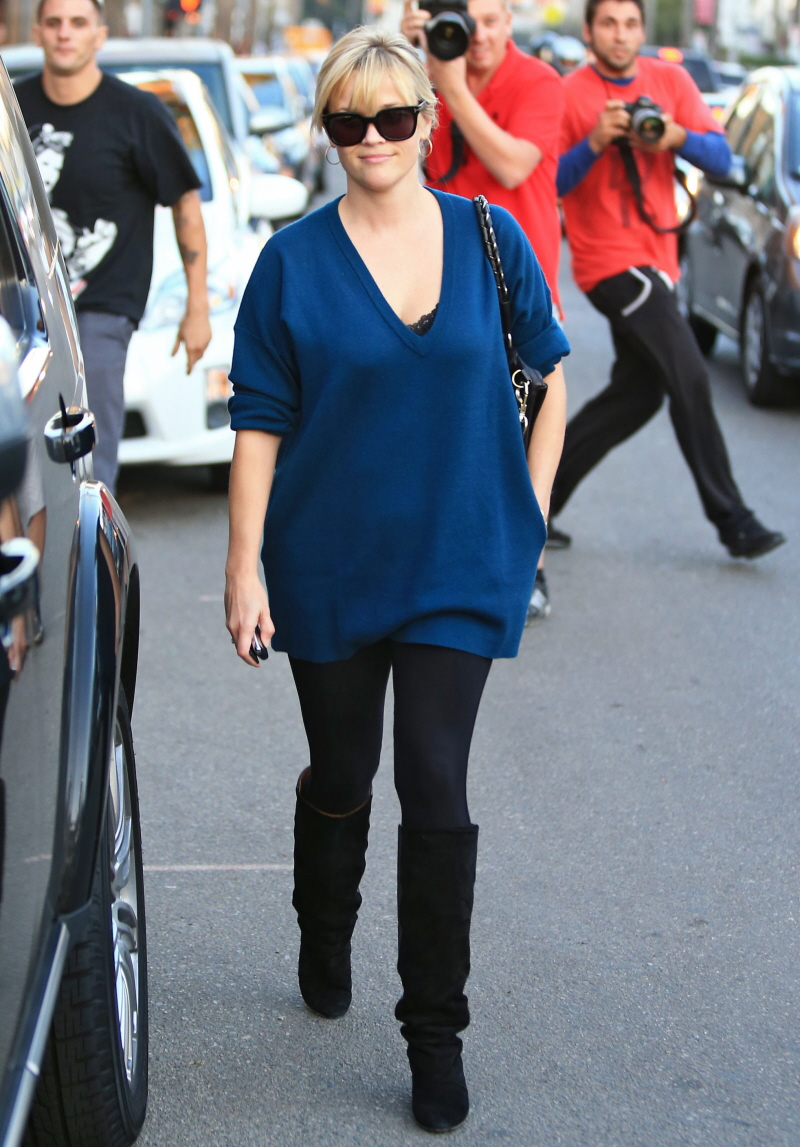 Reese Witherspoon gave birth about five weeks ago, and these are photos of her yesterday in LA. Doesn't she look awesome? I mean, this (awesome!) sweater dress hides a lot of things, and I'm not saying that Reese has magically lost all of her baby weight, but I do think she looks amazing. She lost some of the baby weight, and she's dressing accordingly while still maintaining her very cute soccer-mom style. Maybe I'm just enchanted by her outfit here. This is how I used to dress when I was in college – oversized sweater with a mini, black tights and some kind of clunky boot or shoes. This was my look, y'all. And I still love this look.
Reese hasn't been shying away from the cameras since giving birth, which is what I like to think of as The Jennifer Garner Method. Reese still hasn't done a photo shoot with her newborn son (Tennessee James Toth!), nor has she done a "oh, hi paparazzi!" candid shoot with the baby either. But like Jennifer Garner, Reese has been photographed consistently by the paps since giving birth, and I can't help but feel like all of these photos add to her "I'm just a mom who happens to be a movie star, I'm just like you!" vibe.
Sigh… I love this outfit. I need to start dressing like this again. It's a good look, and it's comfortable too. Is Reese wearing any kind of skirt under the sweater, or is the sweater meant to be a for-real sweaterdress? Deep thoughts, I know. Considering the sweater has pockets, I think it's a dress. Oh… wait… are these leggings instead of tights like I assumed? F—k it, I'm not going to rewrite this post!!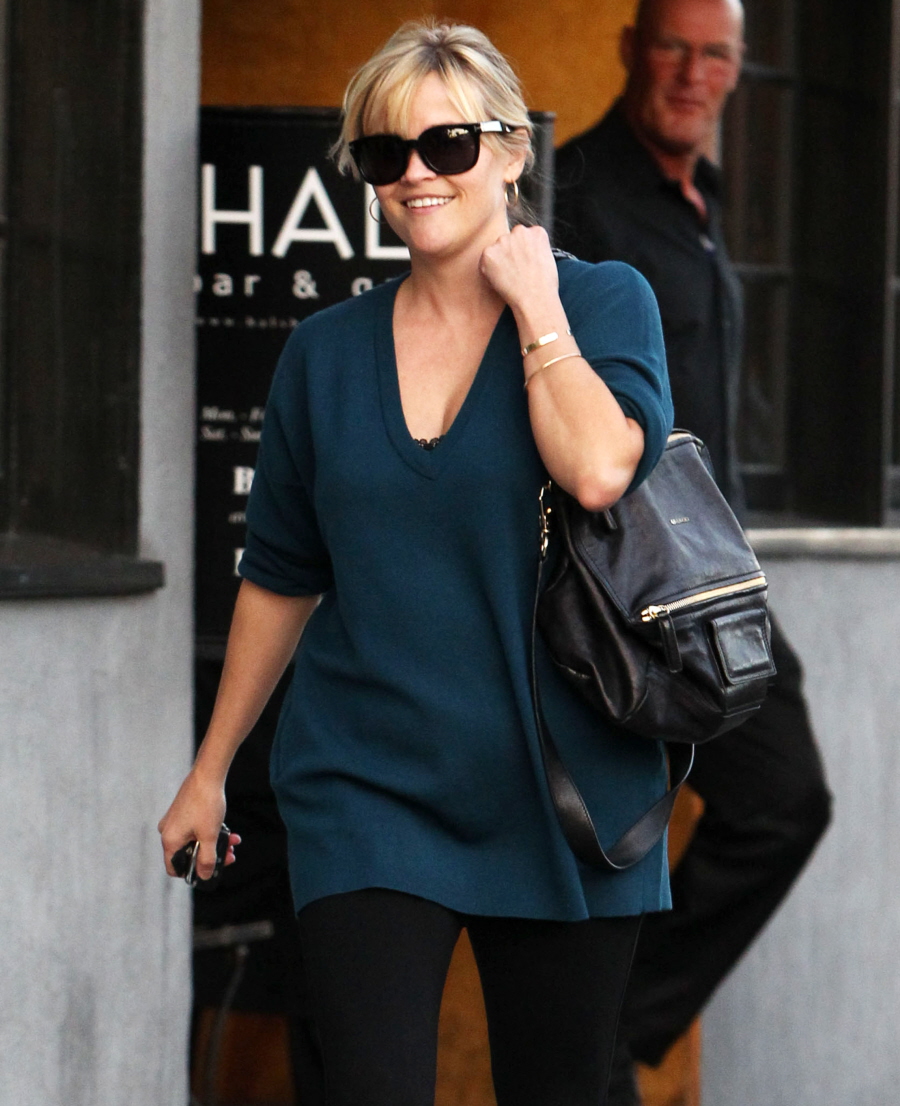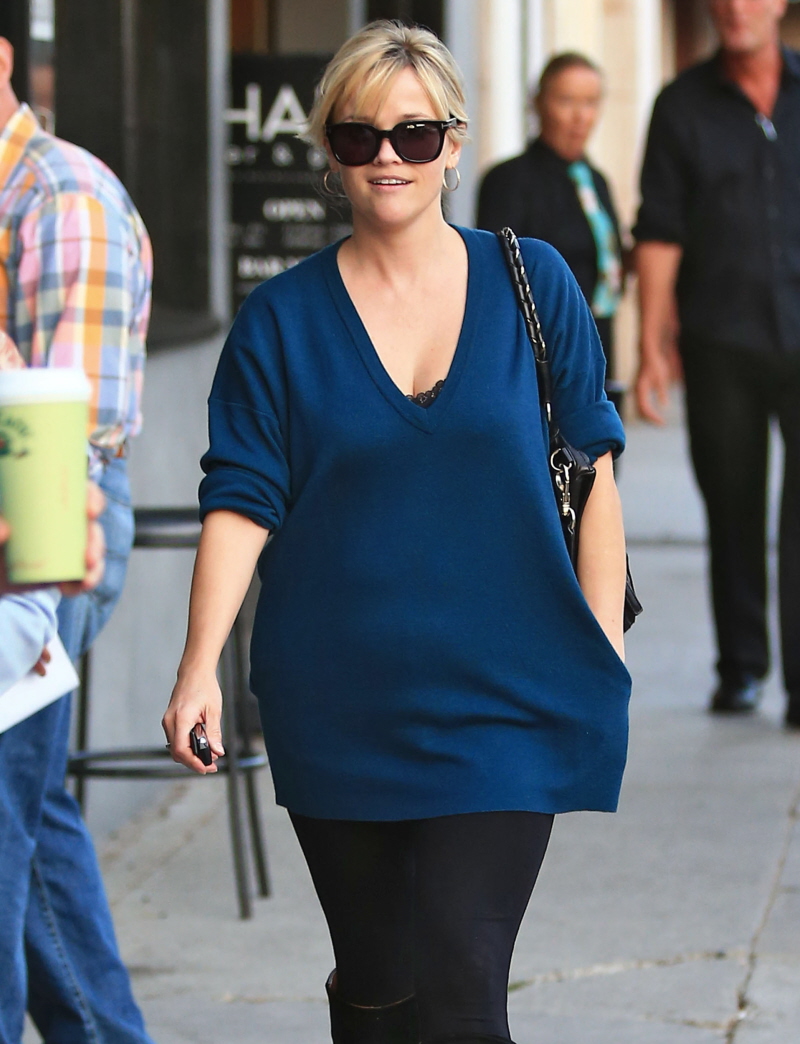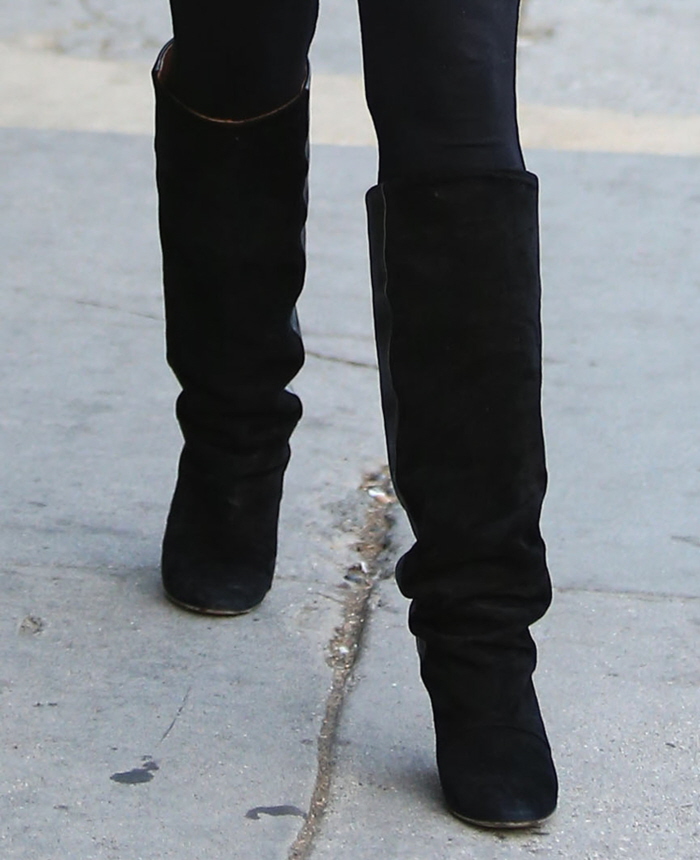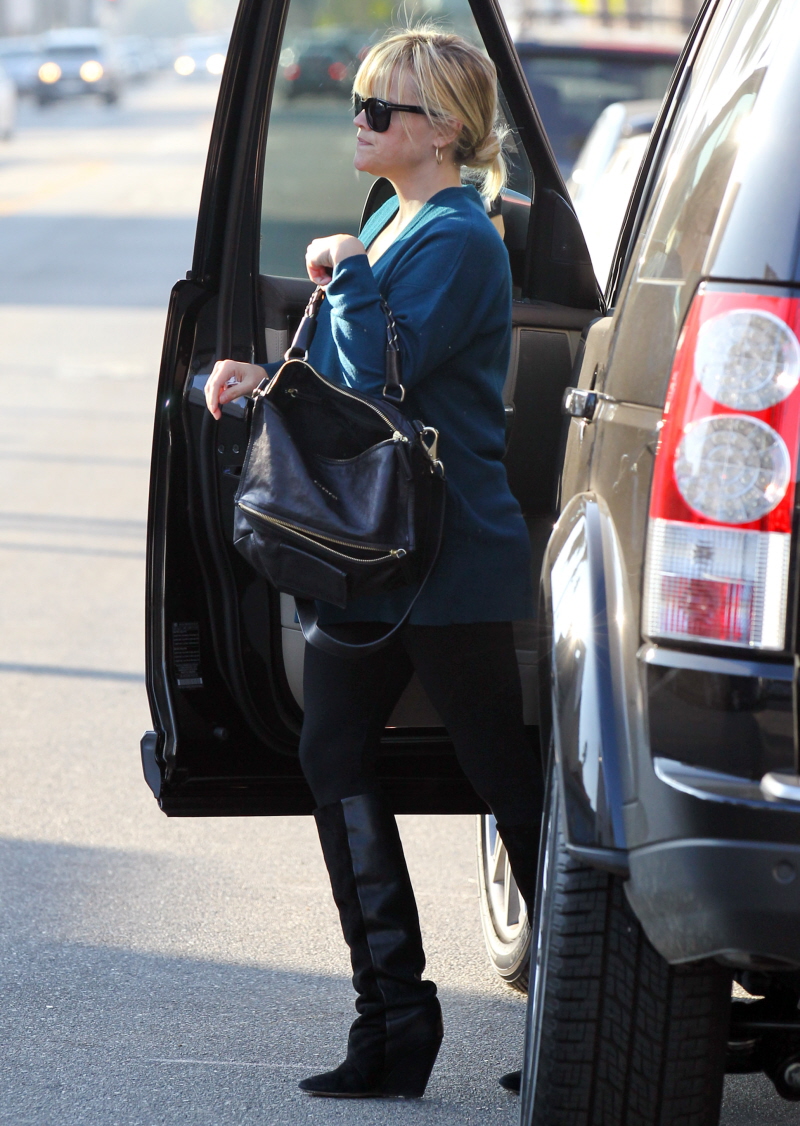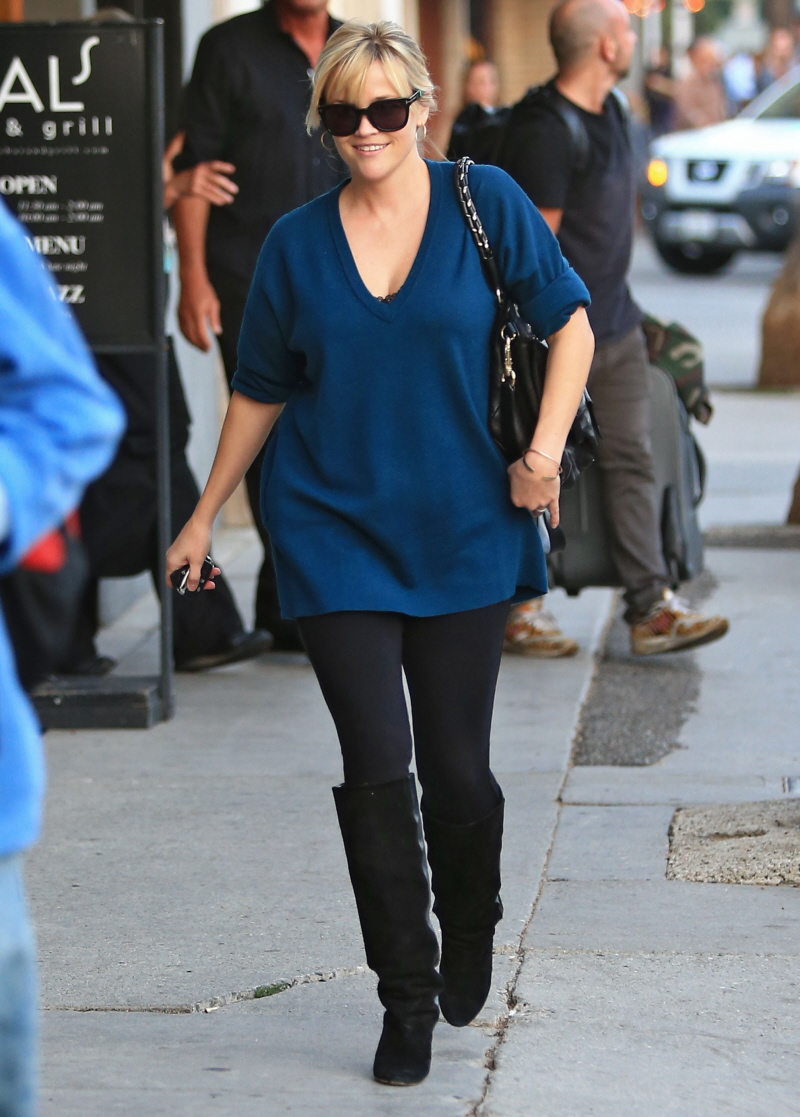 Photos courtesy of Fame/Flynet.