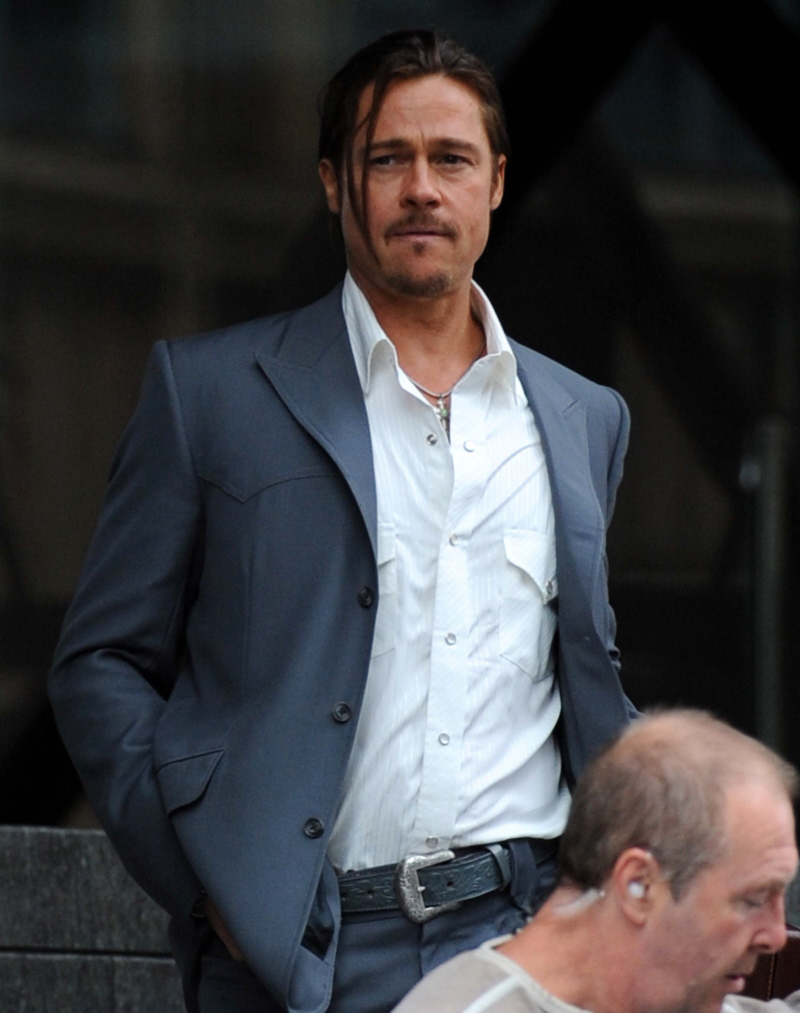 Considering Brad Pitt was paid $7 million for his super-idiotic Chanel No. 5 campaign, he must feel like he's got some money burning a hole in his pocket. I mean, not that $7 million is that big of a deal to Brad – he's reportedly worth in excess of $200 million, last I heard. Still, it's nice to get a sweet paycheck for something dumb like that Chanel thing. So Brad's conscience was weighing on him and he decided to write a check to make it all better. Brad has donated $100,000 to the Human Rights Campaign for their campaign against state ballot initiatives in Maryland, Maine, Minnesota and Washington that would ban gay marriage.
A longtime proponent of marriage equality, Brad Pitt has put his money where his mouth is.

The actor has donated $100,000 to the Human Rights Campaign (HRC) to support the organization's efforts in campaigning for marriage equality in Maine, Maryland, Minnesota and Washington State.

"It's unbelievable to me that people's lives and relationships are literally being voted on in a matter of days," Pitt, 48, wrote in an email to HRC members and supporters on Wednesday. "If you're like me, you don't want to have to ask yourself on the day after the election, what else could I have done?"

Chad Griffin, president of the country's largest lesbian, gay, bisexual and transgender civil rights organization, praised Pitt for his support and his donation, saying that his money "delivers vital resources into these campaigns." Adds Griffin: "We're proud to be working with him as we show that fundamental fairness will win at the ballot box."

Pitt, who confirmed his engagement to longtime partner Angelina Jolie in April 2012, spoke out in July 2011 after New York legalized same-sex marriage, praising the state but noted that there was still much work to be done.

"It is each American's Constitutional right to marry the person they love," he said at the time, "no matter what state they inhabit. No state should decide who can marry and who cannot."
I heard a Democratic congressman from Minnesota say the other night that their state's gay marriage ban was probably going to fail, and Pres. Obama actually came out for the Washington State ballot measure and encouraged Washington voters to vote yes on the referendum to allow gay marriage in the state. I do wonder when Brad gave the money – it seems like it's really late in the election cycle to donate this chunk of money, but it could be that the HRC made a direct appeal to their big donors because they needed extra funding for their GOTV work on election day. Or maybe Brad was just discouraged by the numbers and he was like, "F—k that, I'm giving a hundred grand!" I really don't know.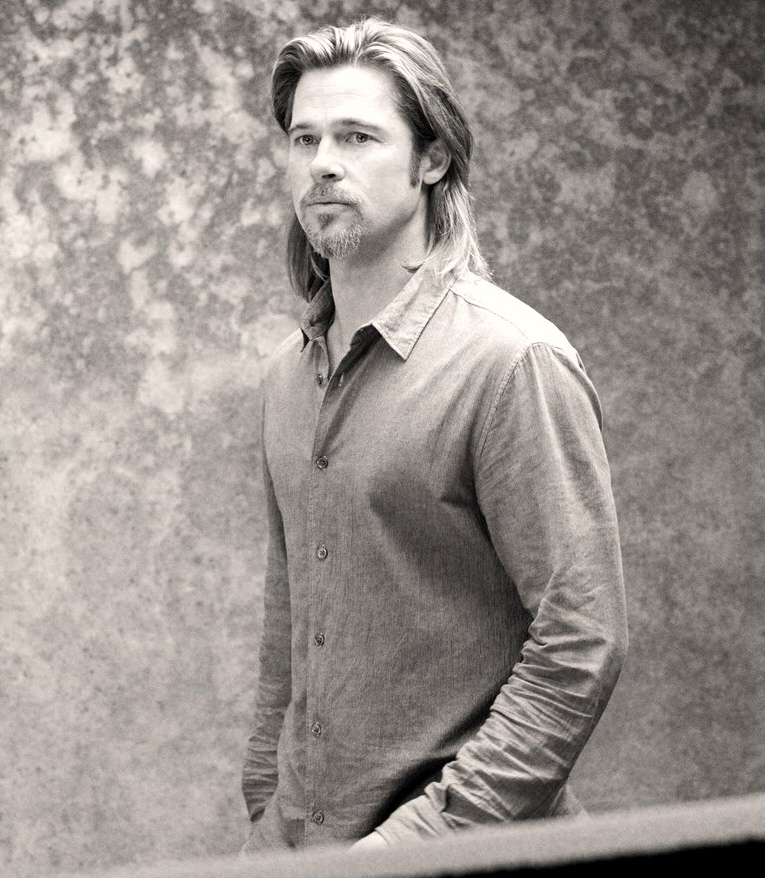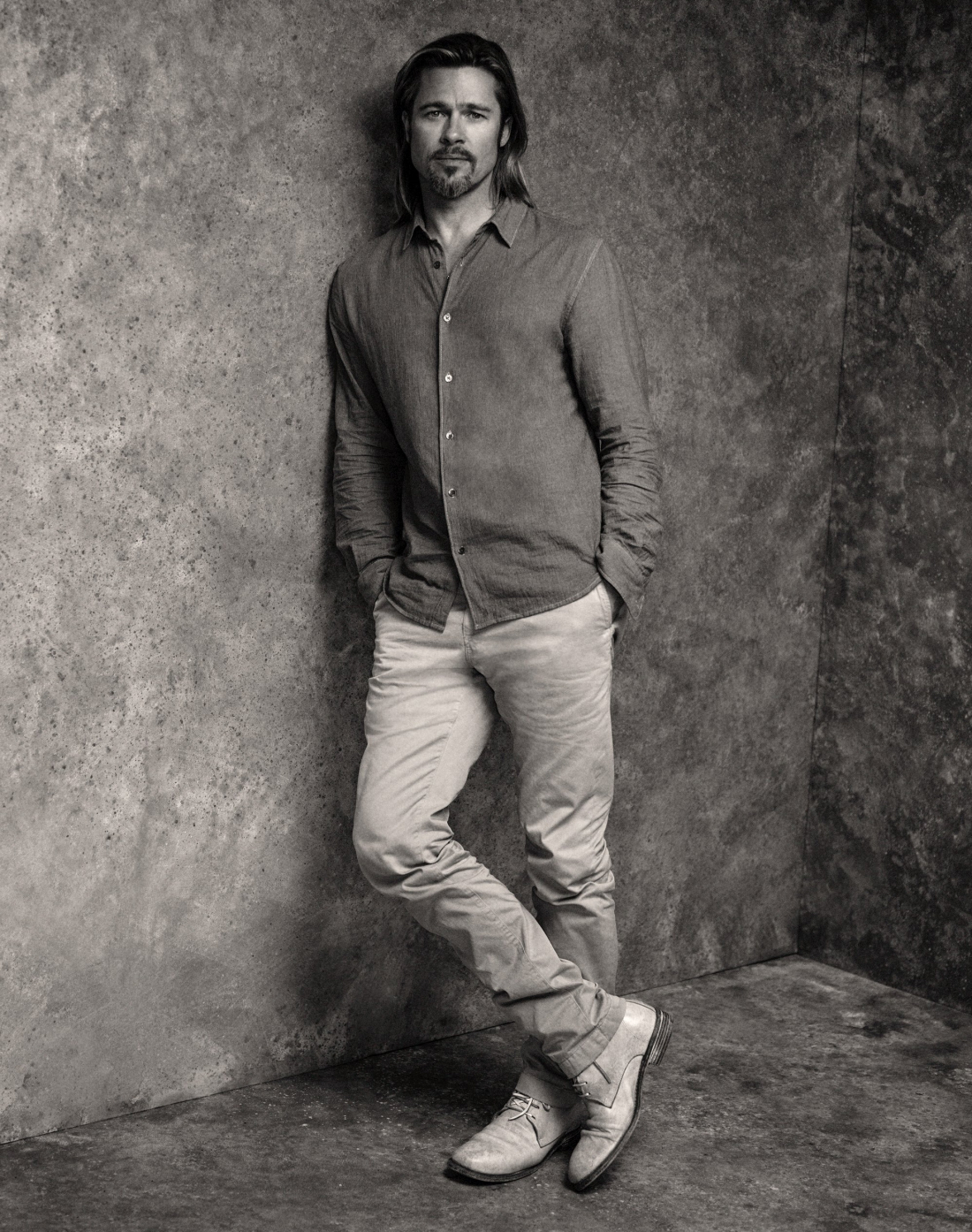 Photos courtesy of Chanel and Fame/Flynet.