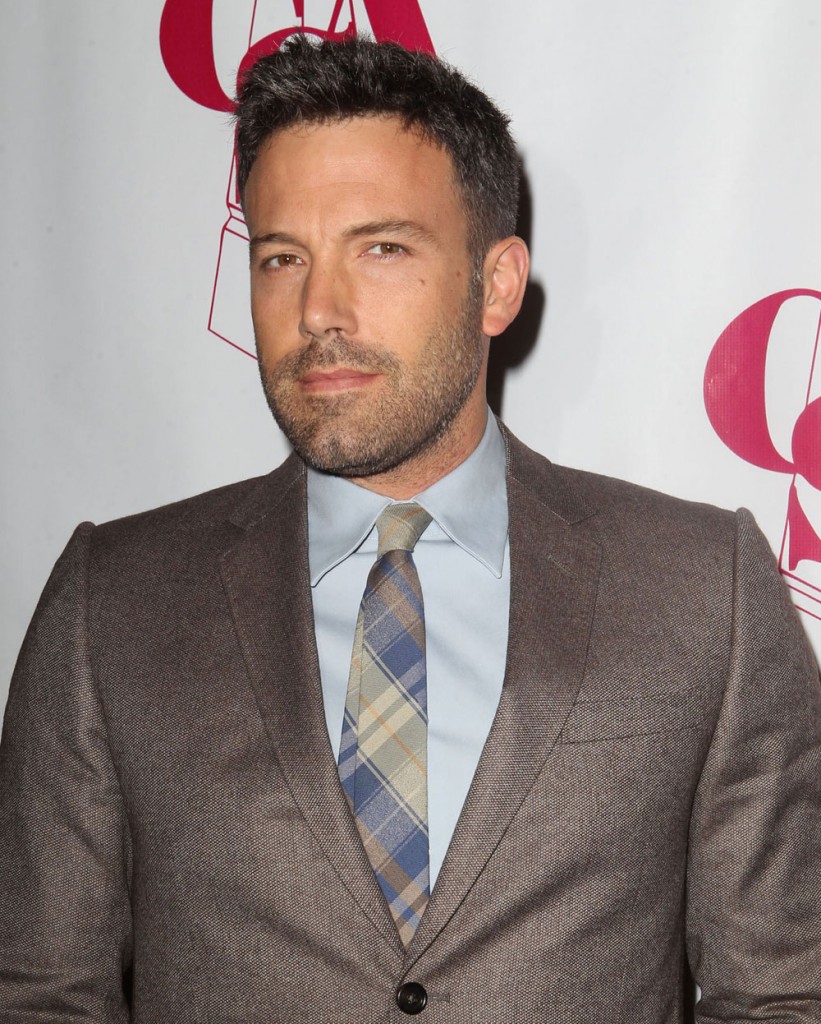 I subscribed to Showtime just for "Homeland," and I say in all confidence that it was worth it. My only complaint is that the plot is so fast-moving and intense that it can be hard to take at times, that's how good it is every week. So it's interesting to me to hear that Ben Affleck was slated to direct "Homeland" and had to pull out at his wife's insistence. (I totally phrased it like that on purpose.) According to Ben, he has an agreement with Jennifer that they'll switch off working so that one of them is always with the kids. She was supposed to be away filming when he would have been working on Homeland, so she put her foot down. It sounds like he resents it a little, which is why he recounted the story during an acceptance speech. Or maybe he just needed some new material for us to talk about.
During his acceptance speech at the Artios Awards in Los Angeles Monday, Oct. 29, the Argo actor/director revealed he felt obligated to pass on the opportunity to direct episodes of Showtime's hit Homeland — because of an agreement with wife Jennifer Garner.

"It's true! I was going to do Homeland," he explained, after the show's casting director, Libby Goldstein, jokingly called him (and Garner) out during her remarks. ("She had gotten a film/With some sort of thing/And she wanted him home/Well, she does have the ring!" Goldstein rhymed during her speech).

"I liked the show. I signed on. The guys were ready. I don't want to blame it on 'her,' but my wife and I have an arrangement where when she works, I don't work and when I work, she doesn't work," Affleck shared. "She said, 'I have this movie, it's 10 weeks, it's in Atlanta.' I said, 'Okay, forget it. I'm sure nothing will happen with it anyway.'"

Affleck was wrong about how Homeland would hold up, though — and he's more than a little bitter about it.

"Let me tell you something: I hate that f—ing show," he joked of the series, which recently swept the Emmys with awards for Best Drama, Best Actor (Damian Lewis), Actress (Claire Danes) and more. "I've never seen a frame of it and I hate it."

Though his agreement with Garner, also 40, kept him from getting in on Homeland's ground floor, Affleck wrapped up his speech with some kind words for his significant other.
"I want to thank my wife who is spectacular and who puts up with me and is a doll, who is the reason I didn't do Homeland," he told the crowd. "But she is also the reason why my children [Violet, 6, Seraphina, 3, and Samuel, 8 months] know my name!"
Affleck is hustling hard to play the game and bid for that Oscar, but I swear he always lets his personal feelings slip. He doesn't have a perfectly seamless facade, he'll tell you his issues. In his Details interview, which came out a few weeks ago, he said something similar about how he struggles with his work and home life and keeping a decent balance. He said "I don't want to be a stay-at-home dad. Work is very important to me. I like to work. So does my wife. But I need my work to mean something to me in order for me to not be home with them." He also admitted that Garner does most of the hands-on work with their three kids, and said his mind was often on work issues when he was at home. There's nothing wrong with that, I admit I sometimes don't give my son complete attention, that's just human nature. To me this says that Ben wishes he could do more work, but realizes he's got to step up as a dad and give it a rest. He has that luxury given the insane amount of money he has. Also, at least he gives his wife credit for doing most of the work at home.
Incidentally, I IMDB'd the individual Homeland episodes, and Michael Cuesta (co-executive producer of Dexter) has directed six episodes so far, with other directors either doing two or less each. (Cuesta did that incredible episode set in Beirut earlier this season too, that was amazing.) It seems like they switch off directors like a lot of other shows, but they have the same core of writers, so the directors are working with incredible material every time. I don't know how that show could get better. Sure there were moments that made me question the direction of the show (SPOILER is in white here, highlight to see specifically Carrie's suicide attempt, that didn't seem realistic to me, and I was also surprised she went back into the house in Beirut) but overall it's just amazing. The show didn't need Affleck to direct, and he has a family to attend to in between gigs. This is part of his work, too. Look at him doing this happy family photo op right in time for Oscar season. Also – new photos of baby Samuel, yay! What a cutie.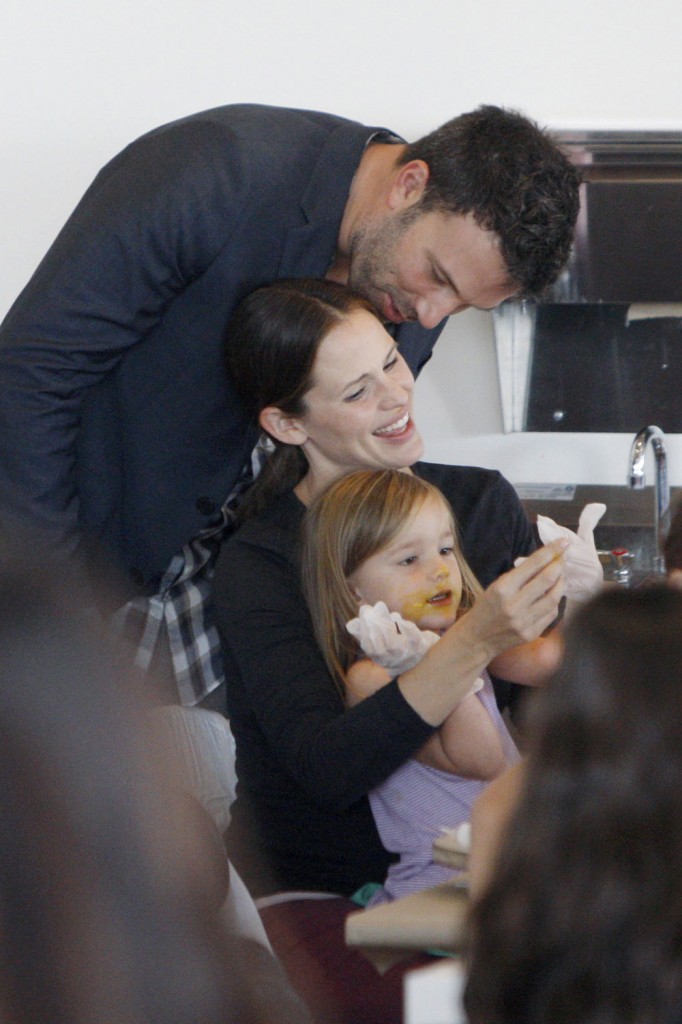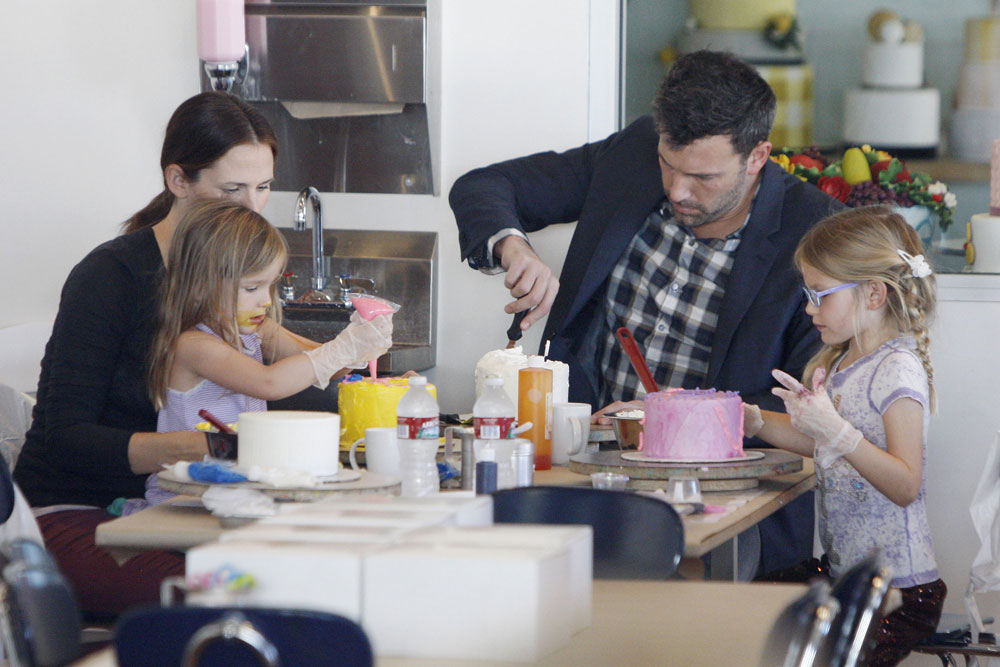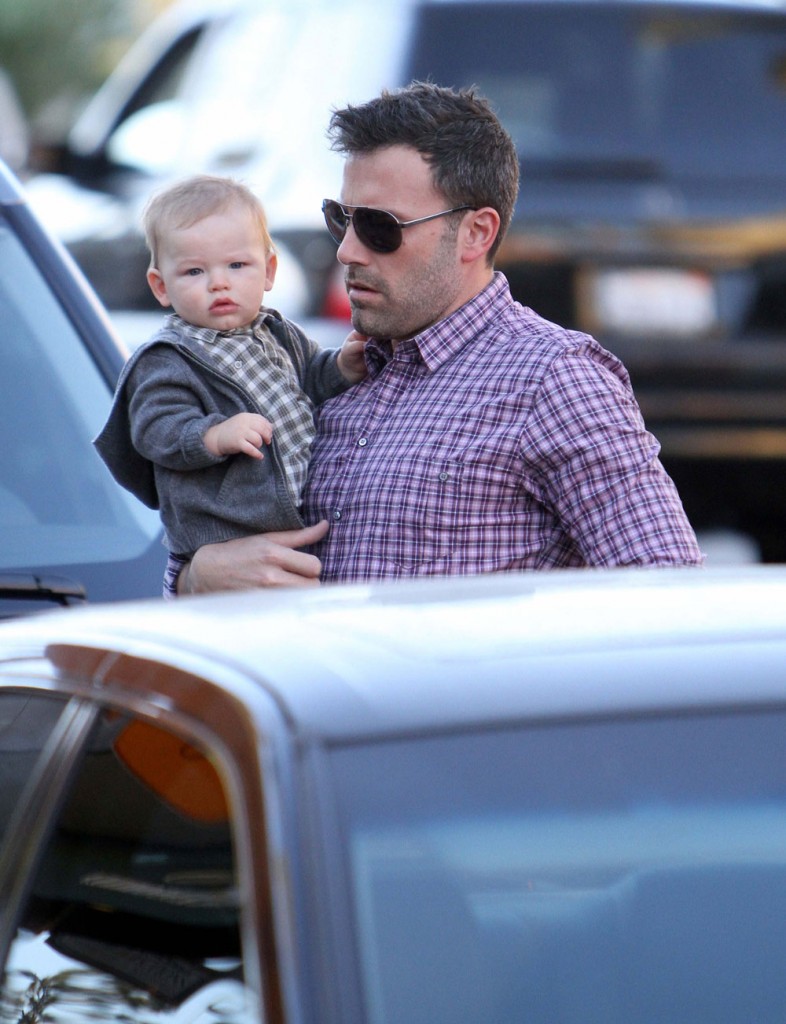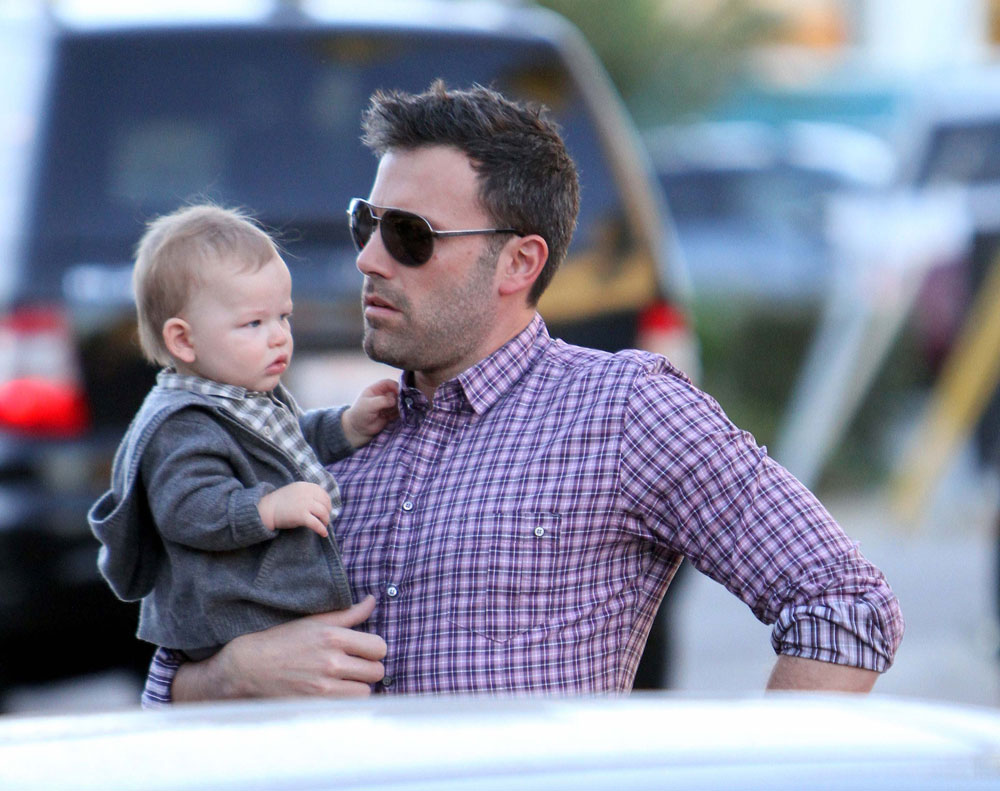 Ben, Jennifer, Violet and Seraphina are shown at a place called Cake Mix on 10-28. He's also shown out alone with Samuel on 10-27. Photos of Ben alone are from the event mentioned int he story, the Artios Awards on 10-29. Credit: WENN.com and FameFlynet