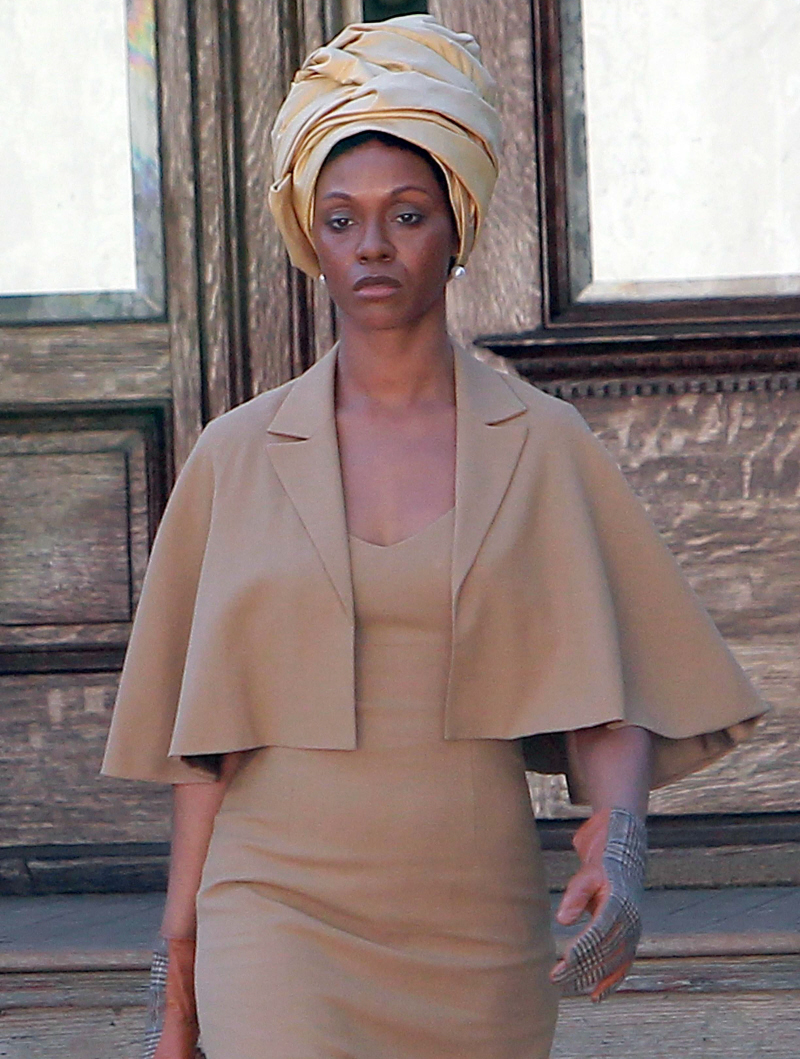 By popular request, here are some of the photos of Zoe Saldana in character as Nina Simone for the long-gestating bio-pic Nina. I kept forgetting to write about these pics, partly because I didn't really know what to say and partly because I didn't know what to say about my personal discomfort with Zoe Saldana taking a role in which she has to undergo a makeup transformation to make her skin darker.
Now, I am a Nina Simone fan, even more so as the years go by. Years ago, I was probably more into Aretha Franklin and Billie Holliday, but as I get older, I appreciate Nina Simone's vocal talents more and more. But my Nina Simone fan-girl status is just about her music – I know next to nothing about her life. I don't really know if there is a "Nina Simone look" or a certain style that can be particularly attributed to Simone. As I was looking through some photos of the real Nina Simone… it has become increasingly clear to me that Zoe Saldana looks nothing like her. Here's the real Nina: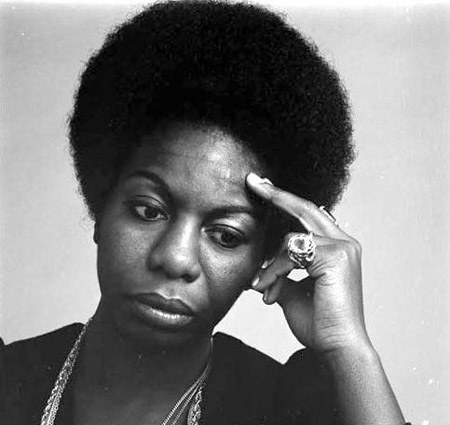 See? How in the world does Zoe Saldana look like that? Is it offensive that Hollywood producers were just like, "Well, Nina Simone was a black woman so we need to find a black actress to play her, and it doesn't matter what that actress looks like beyond her skin color"?
Apparently, Zoe is wearing prosthetics on her face and a ton of makeup to achieve this "look". But Nina Simone's daughter Lisa told the NYT: "My mother was raised at a time when she was told her nose was too wide, her skin was too dark. Appearance-wise this is not the best choice." You know who Zoe looks like with all of this makeup and stuff? Old-school Jada Pinkett Smith. Right?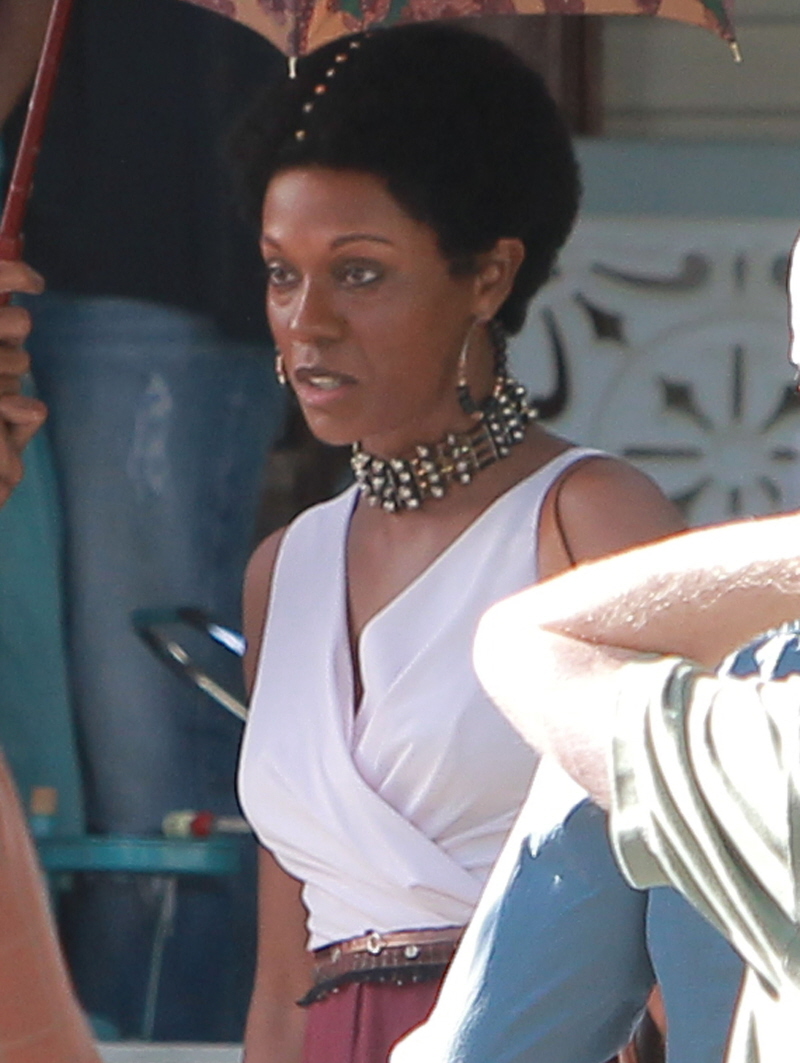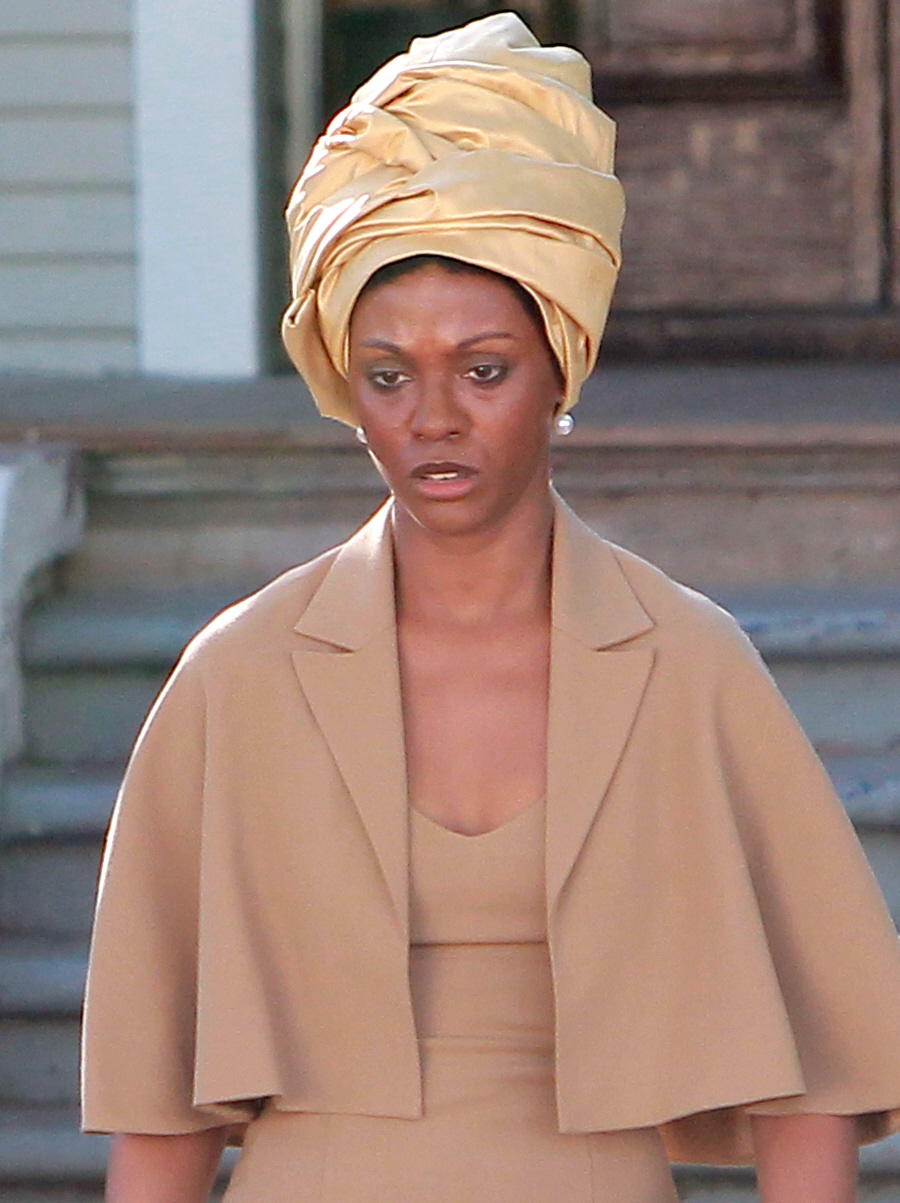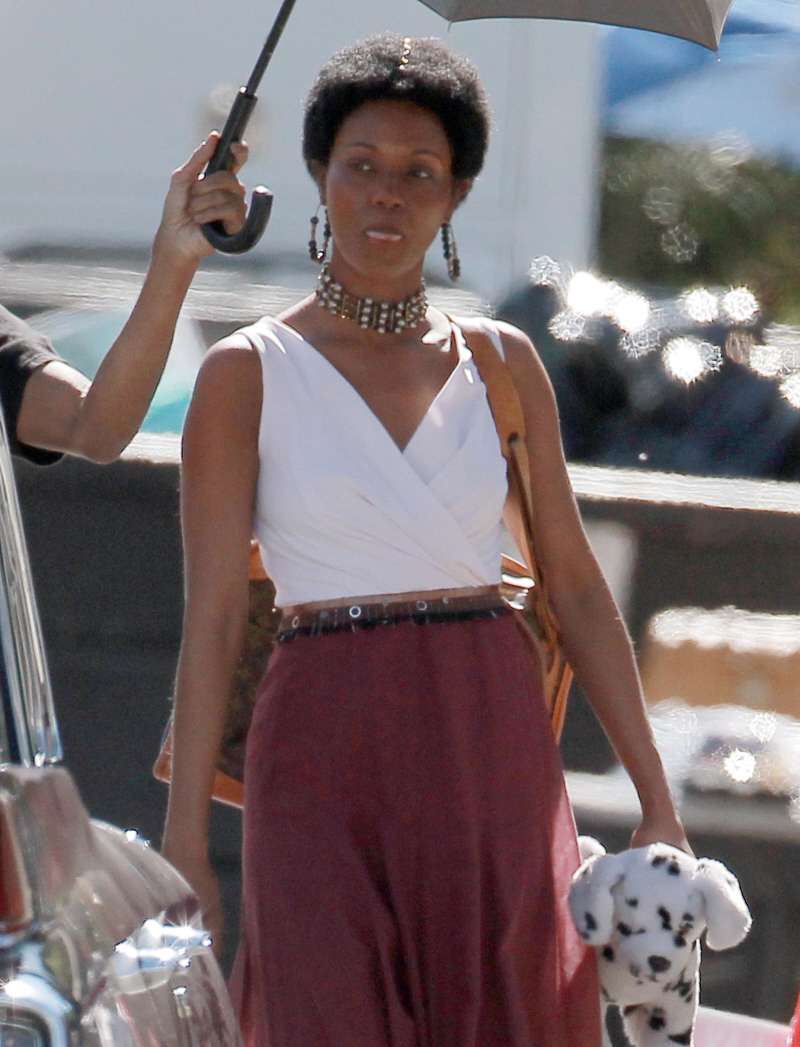 Photos courtesy of Fame/Flynet.