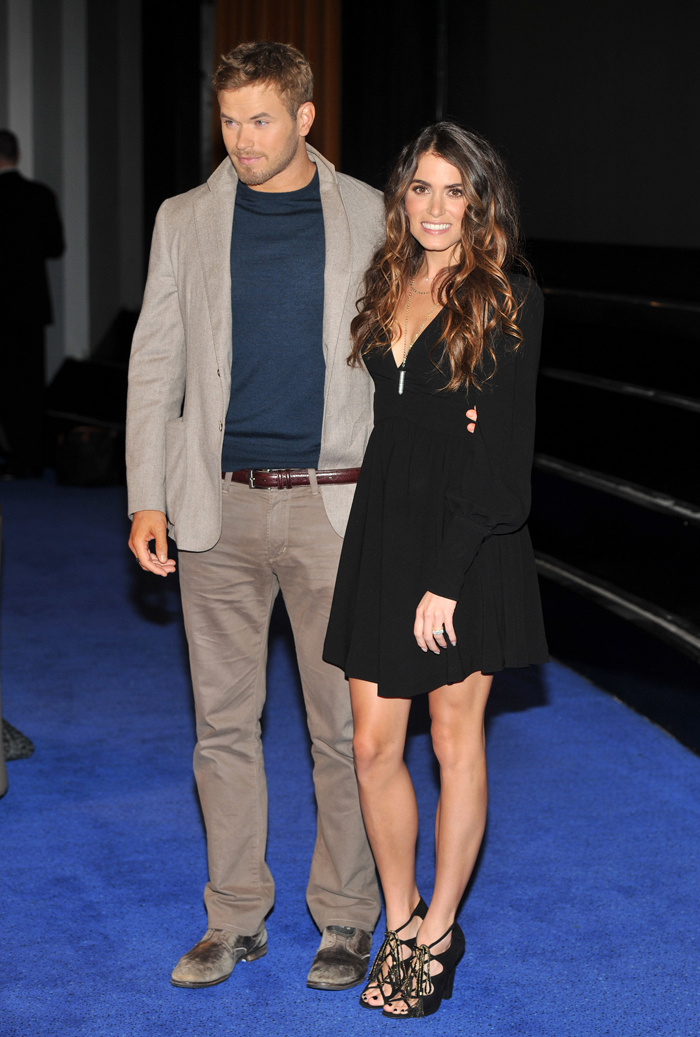 As Kaiser noted a few days ago, poor Nikki Reed gets stuck doing much of her Twilight Saga publicity alongside Kellan Lutz (Kellan Lutz!), and here is the pair together at a London photocall for Breaking Dawn: Part 2. I often wonder what will become of the Twilight supporting cast after this franchise concludes in less than a month. Hopefully, Jackson Rathbone will go on to do much better movies, but I honestly see Kellan Lutz doing something truly bizarre and narcissistic like creating Kellan Lutz's own special brand of Kellan Lutz creatine bodybuilding supplement or something. As for the ladies, I am pleased to see that Nikki's IMDb page shows a handful of upcoming projects that rival those of Ashley Greene. Nikki just seems so much less famewhorey than Ashley, and it's nice to see verification that Ashley really is mostly hustle (thanks in part to the hardest working publicist in the business) and very little substance. However, poor Nikki gets the shaft as far as BD2 publicity is concerned. While Ashley is getting Marie Claire covers that label here the world's most beautiful vampire, Nikki receives a tiny little Q&A with Glamour UK on make-up and hair. Still, she says a few mildly interesting things about beauty in this interview: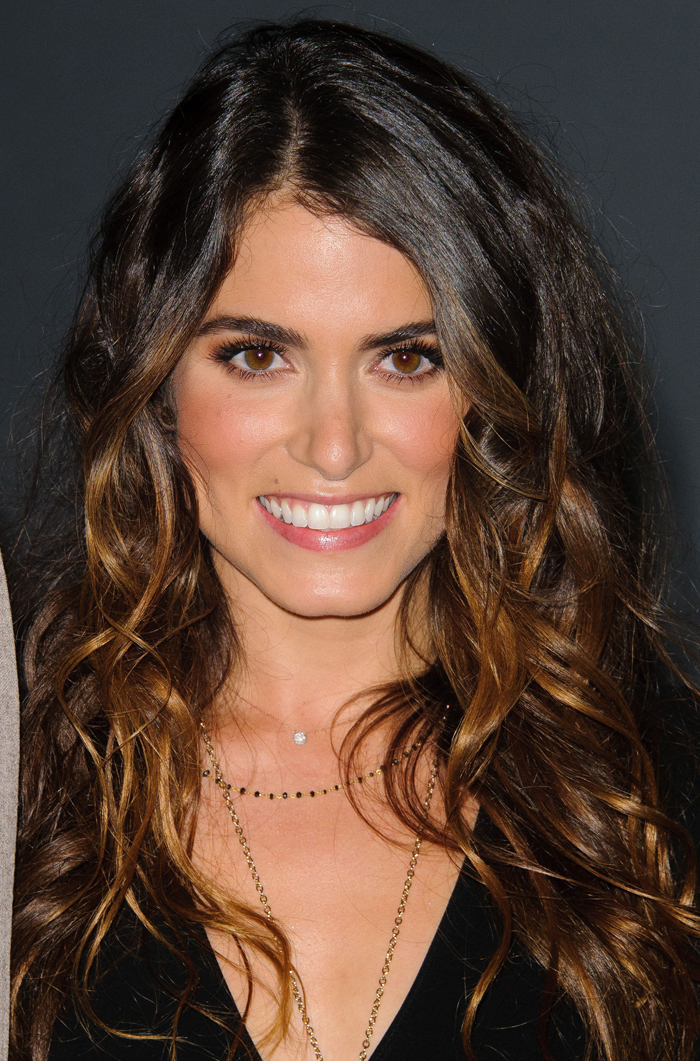 On spoiling herself: "If I was having a pampering night in, I'd put my ridiculous white headband on that lifts all my hair out of my face. Then, first thing's first, I shave my legs. That's a special occasion, I'm not the kind of girl that shaves every morning in the shower — I have a special designated bath time, a date with my razor!"

Don't wash your hair? "My mom's a hairstylist and she's always told me 'don't over-wash your hair — the less you wash it the better' so I wash my hair maybe once or twice a week, so I use a lot of dry shampoo."

She loves oils: "I literally use olive oil on my face. I take olive oil from my kitchen and put it on my face. I promise you can do that. I never wear perfume. My mom never wore it when I was growing up; she only wore oils, like patchouli oil or gardenia oil, so I've always used oils too. I do a lot of oils, argon oil, and then a little concealer around my eyes, nose and chin."

On aging: "I saw I have some wrinkles coming. I'm going to be 25 soon, I'm like, 'what's going on, so this is happening now?' so I've started putting a little eye cream on too."

On make-up: "I'm really simple when it comes to make-up. I like to look like I'm not wearing any make-up. I don't like it when girls do a full face when they're going out to lunch. I really just use concealer. I really think it's important to let young girls know that they do not have to wear a full face of foundation. I love bareMinerals, I love their brushes too."

On sparkles: "I don't like sparkles, even though that's the trend; I haven't gotten into it yet. I also use Clinique Men's Tanning Cream for my blush because it stays on all day."

The best part of filming BD2: "I loved filming scenes with Renesmee. [Mackenzie Foy] is the most professional, adorable little lady. Her parents are great. We became very close. She emails me still weekly!"
[From Glamour]
Nikki really is a beautiful young woman even though she's fallen for the ombre hair trend in a bad way in these photos. Does anyone else out there advocate dry shampoos? I can't even imagine only washing my hair once or twice per week because if I don't do it every day, I look like a walking oil slick. So I have no idea how Nikki gets away with barely washing and still looking this good.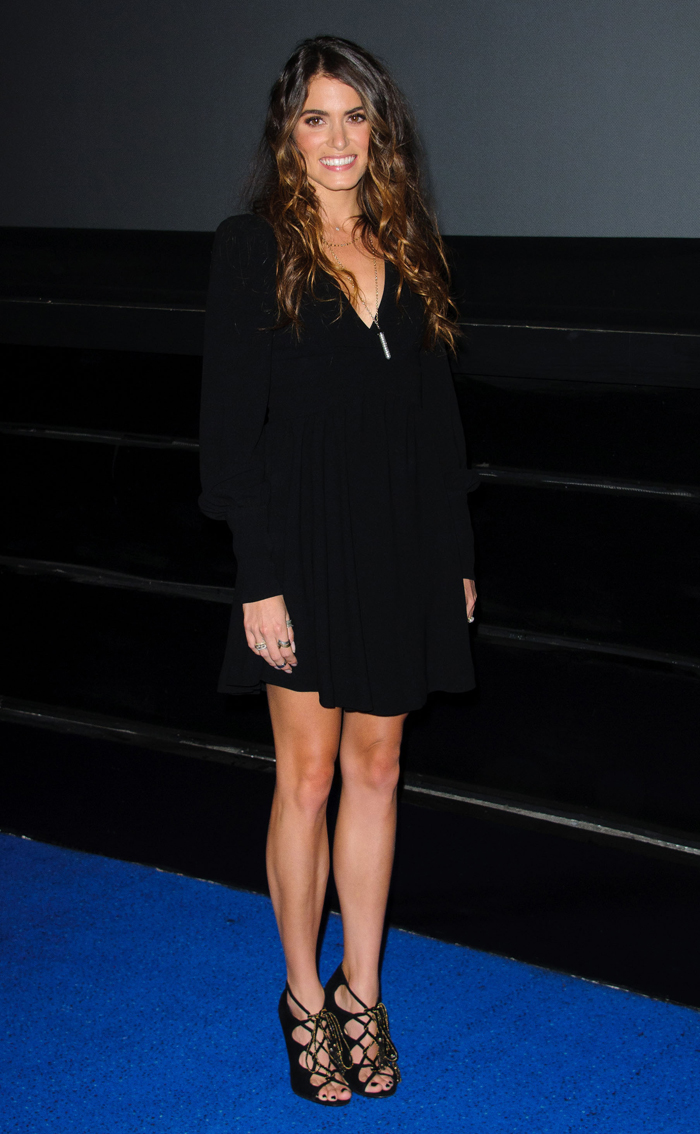 Here's the lone photo that Glamour UK uses to illustrate Nikki's feature, while Ashley Greene gets all the magazine covers. Ridiculous, right?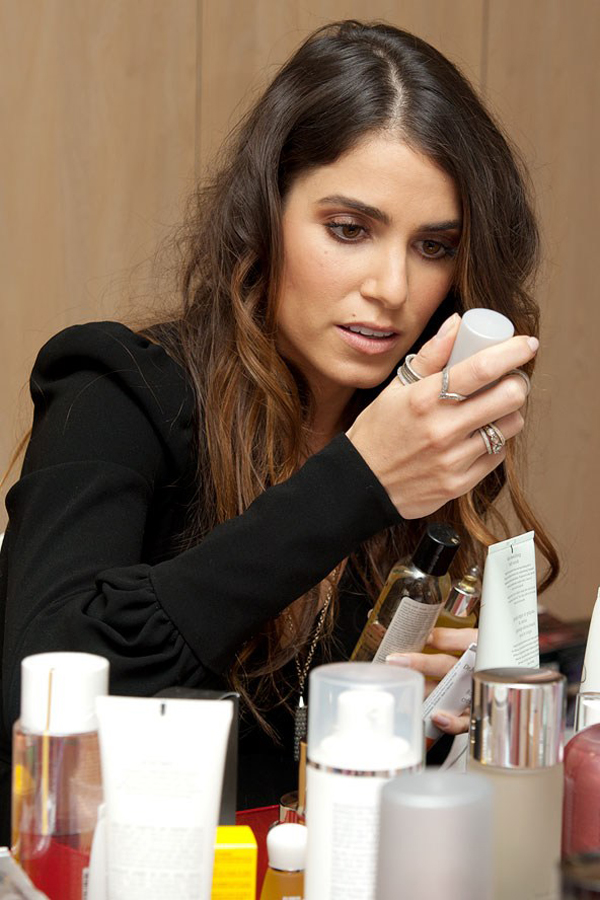 Photos courtesy of Glamour UK and WENN