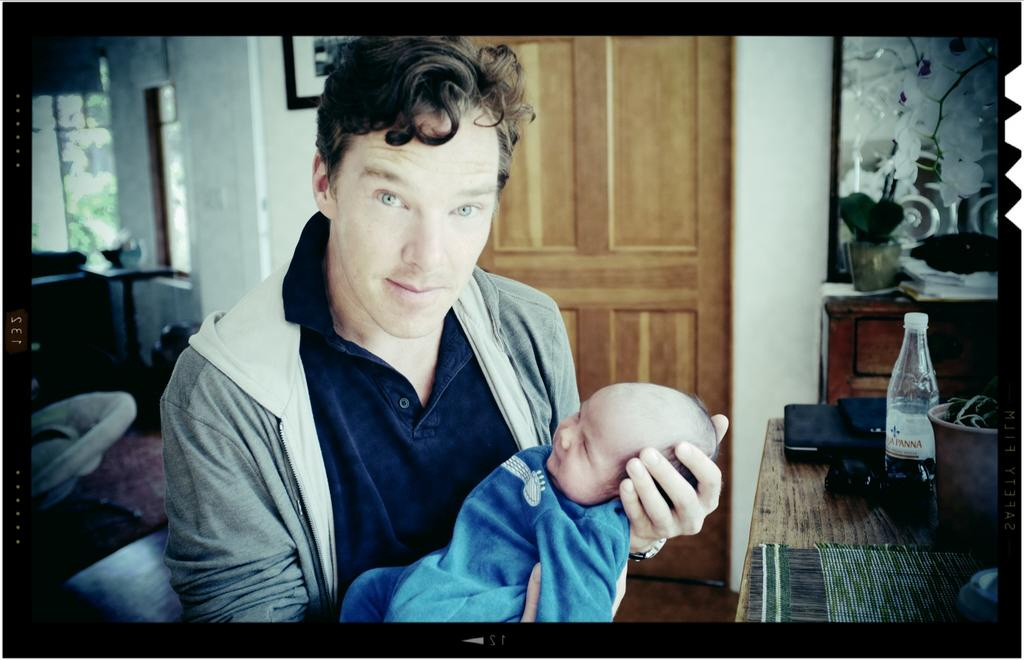 OOOOOOOOOOOOOOOOOOoooooooAAAAAAAAAAAaaa. I'm so sorry, but this is what happens to me when one of my husbands is photographed with a baby. I would feel this excited ("horny") if it was Michael Fassbender holding a baby. Or David Gandy. But considering it's Benedict Cumberbatch and the baby is just a newborn and the look on Cumby's face is all, "I'm going to take this one home, okay?"… yeah… my panties exploded.
Cumby is holding Paul McGuigan's baby. McGuigan is a film and television director who has done films like the Wicker Man remake and Lucky Number Slevin, and he's directed four episodes of Sherlock, including my favorite episode, A Scandal in Belgravia. So, Cumberbatch and McGuigan are buddies. They're close enough where Cumby stops by to see his friend's new baby, maybe drop off a casserole or something. And then Cumby got to hold the baby. And his friend took a photo and posted it to his Twitter. And it was MAGIC!!! And there were no more vaginas to conquer, you know?
I should note that Cumby talks about babies and starting a family all the time, in interview after interview. Some men (I believe MANY men) have biological clocks, and I think Cumby's biological clock is pounding like a mofo. He wants to be a father. He wants to start a family. Sigh… I need to find him and introduce him to my biscuit.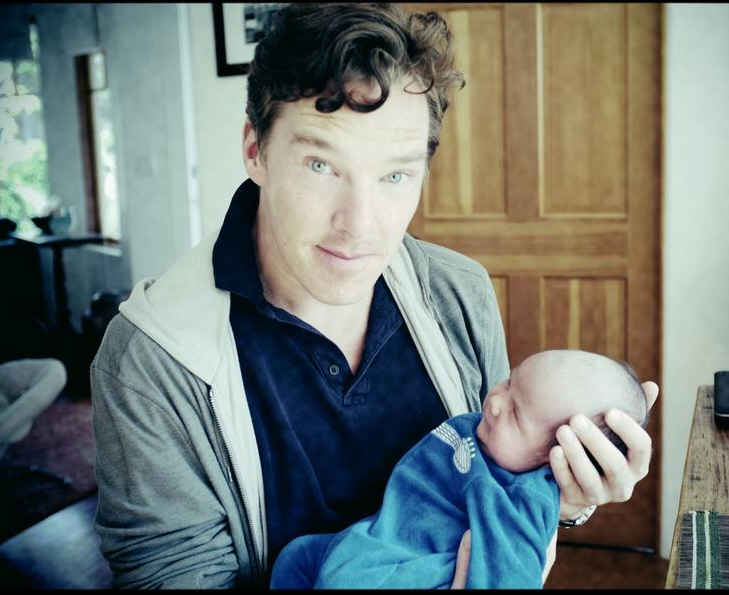 Photo courtesy of Paul McGuigan's Twitter.