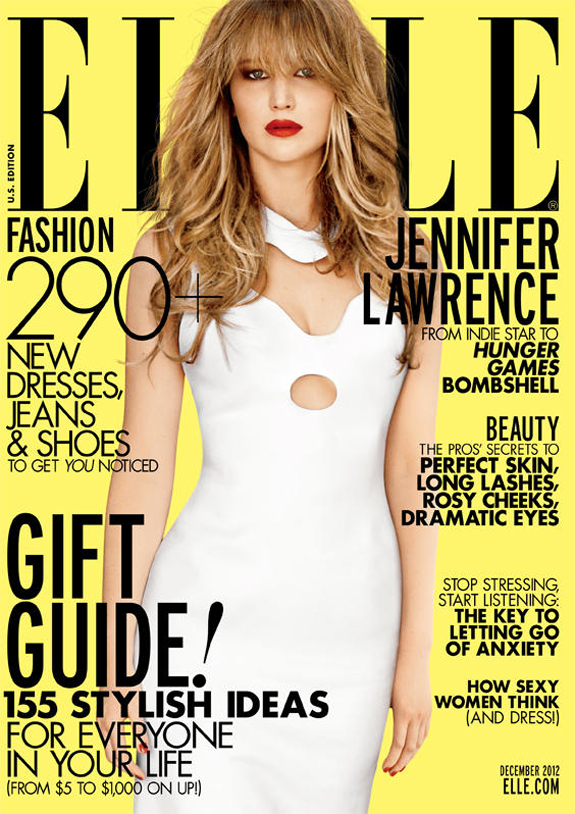 Jennifer Lawrence covers the December issue of Elle to promote The Silver Linings Playbook, otherwise known as pushy Harvey Weinstein's great hope for an Oscar threepeat for Best Picture. Poor Jennifer — she's going to be on the red carpet wearing Marchesa for this movie soon, isn't she? In comparison to such an impending disaster, this Elle shoot is absolutely marvelous. It's certainly better than Vogue UK's recent parade of bad sweaters, "that wallpaper," and awful winged bangs. If you'll notice, this shoot is very heavy on the bangs too, but at least the bangs don't have wings here.
Speaking of Jennifer's hair, doesn't it seem like she's suddenly sprouted some super thick hair? Not too long ago, her hair was looking quite dry, brittle, and thin, but now it's lush, thick, and positively lustrous. Methinks she might have enlisted the help of extensions, which is not really a huge deal since most of Hollywood augments their natural locks. Now that her hair has some body, it matches JLaw's actual body that never quits. The styling for this shoot is rather hit and miss with some genuinely lovely shots (particularly the black and white and water-related pictures) as well as some harshly-styled looks like the cover. Here are a few of the better shots.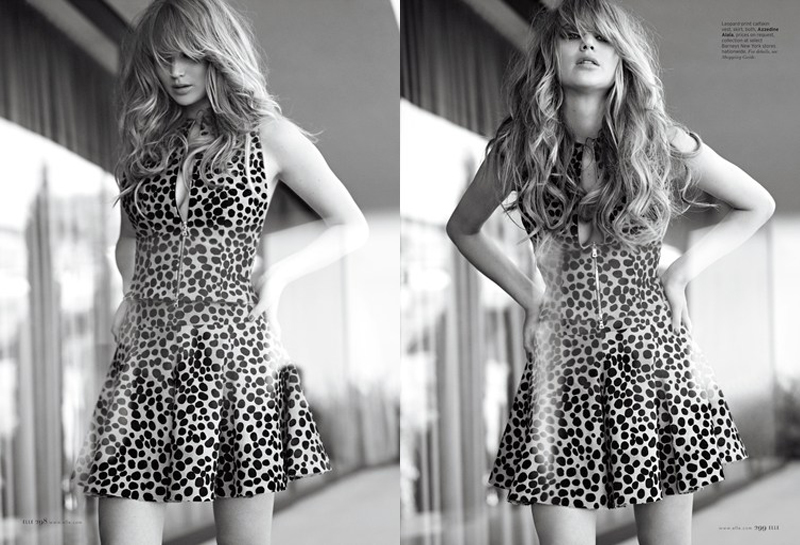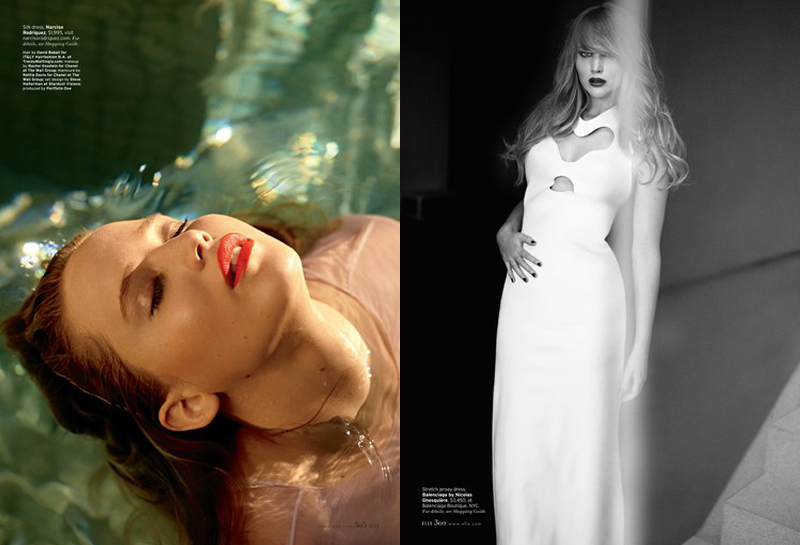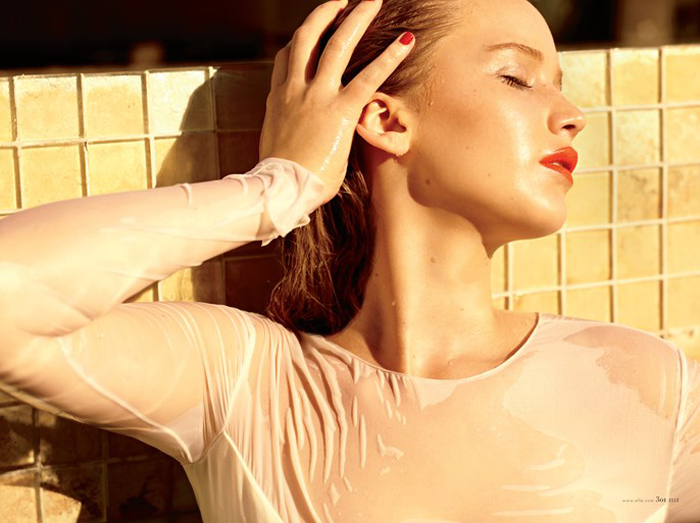 Here's a weird thing too. This dress is a repeat of the one JLaw wore on the Vogue UK cover, but the makeup is different in this shoot. Lazy oversight on the duplicate dress?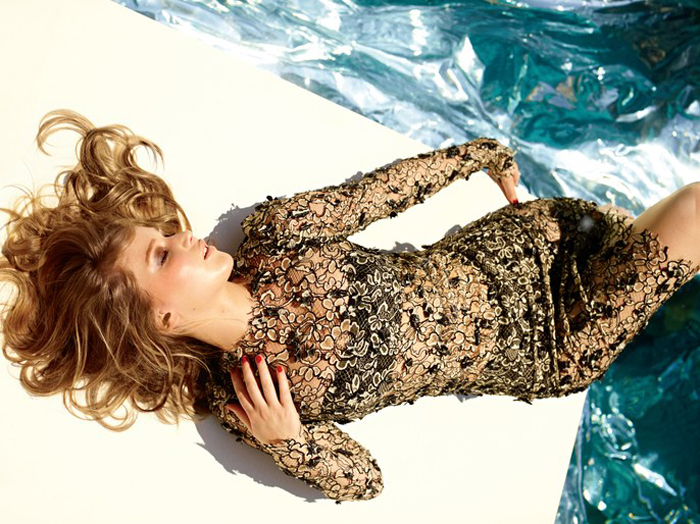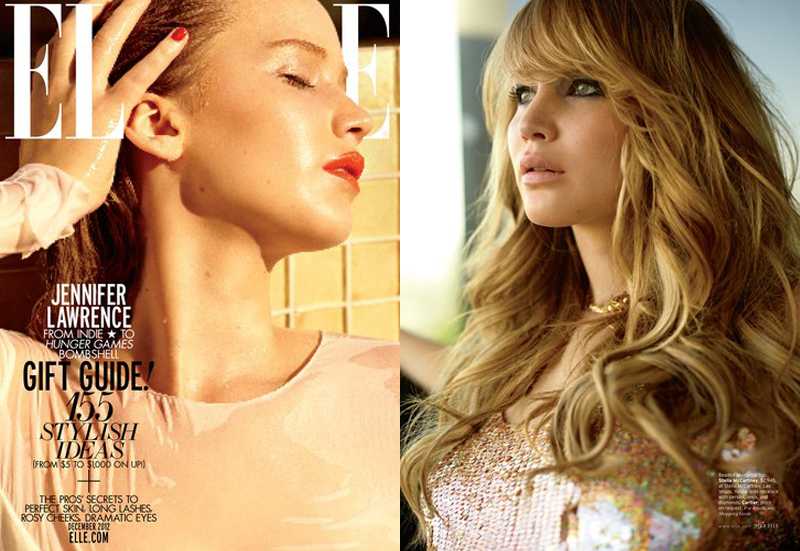 Photos courtesy of Elle