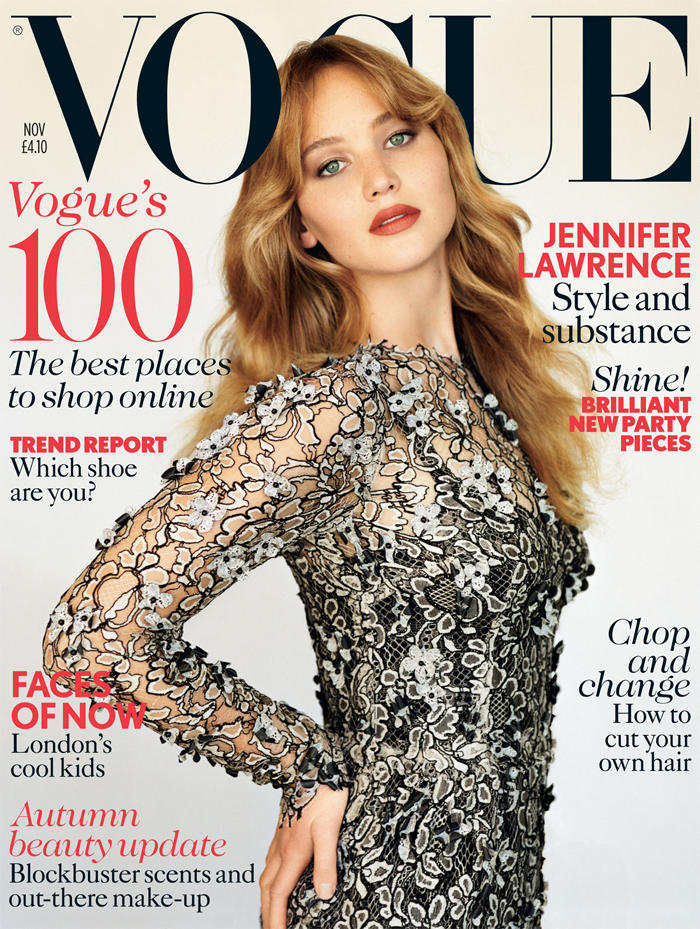 Jennifer Lawrence covers the November issue of Vogue UK, which is her very first Vogue cover (although she appeared in a feature in the September domestic issue) with many more to come (including next year's Oscar run), I'm sure. On the cover, JLaw wears a dress from Dolce & Gabbana's Fall 2012 collection. She looks both glamourous and splendid on the cover, but something really weird happened in the editorial spread that has been released thus far. A couple of shots are geniuinely lovely, but some of them are meh, and they look slightly underdone for Vogue.
JLaw is such a beautiful girl in a very unaffected way. She seems slightly awkward on red carpets because she's not terribly into clothing, but her magazine spreads usually bring it. Here, I am completely underwhelmed and feel like she should be getting more oomph out of this Vogue UK spread (they didn't even bother doing anything with her hair at all), but it merely falls flat. Here are some excerpts from the interview, where she actually talks about her boyfriend, Nicholas Hoult:
Nicholas Hoult has no style: "Oh, he really doesn't care. Like he'll sometimes wear these white tennis shoes with jeans, then tuck his pants into his socks. He has absolutely no idea how good-looking he is. I think a lot of women and men hate me because of that."

On making House at the End of the Street: "In real life I'm terrified of horror movies. If I want to watch one, I have to plan out the next three months of my life, because I'll know I'm going to be afraid of everything — afraid of the dark, afraid of elevators, afraid of my shadow. I thought if I had the experience of actually being in one it would make me less afraid of seeing them."
[From Vogue UK]
Yeah, that horror movie (a.k.a., "HATES") didn't work out quite so well — everyone was sort of wondering why she had signed onto a movie with such a terrible script (and yes, it was bad), but it was shot a few years ago before Jennifer even signed onto Hunger Games. I doubt we'll be seeing JLaw in any other horror flicks.
Now for what she said about her dude, which wasn't much from what I can tell, but that's to be expected. Jennifer and Nicholas are pretty low-key lovers. Even though they've been dating for over a year and a half, they don't do red carpets together and rarely mention each other in interviews. There was a tabloid story in April about them wanting to shack up, and there have also been rumors about Jennifer possibly preparing to dump Nicholas by the end of the year, but I guess they're still going strong. For now.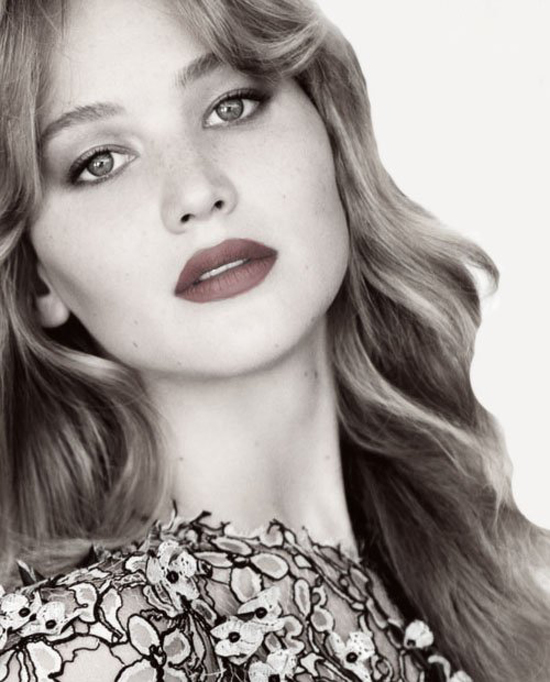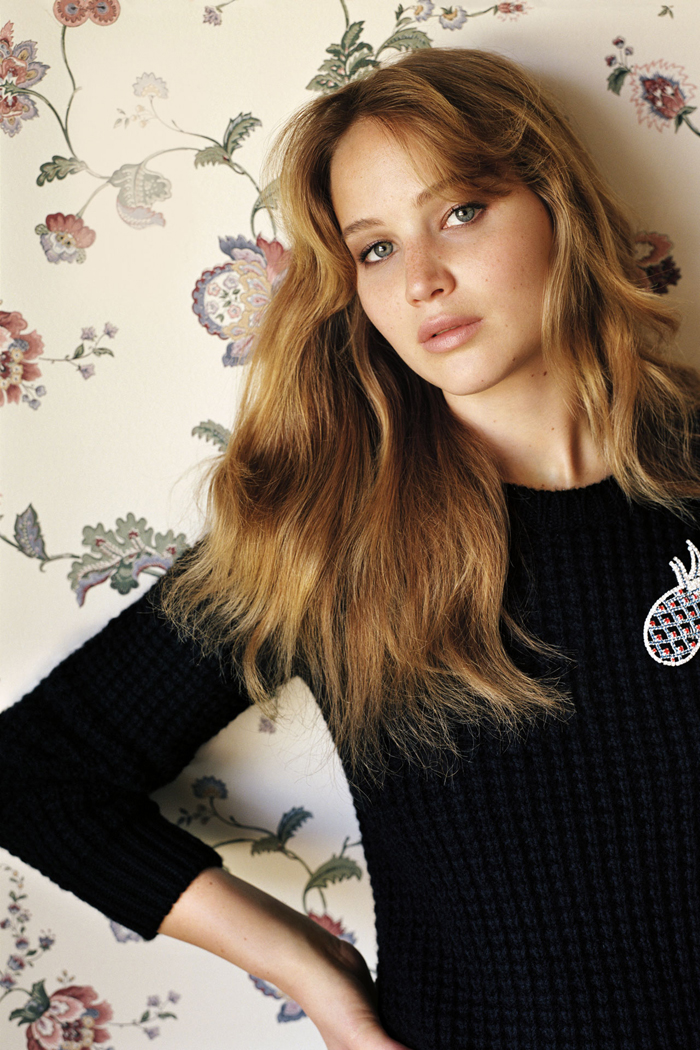 Photos courtesy of Vogue UK