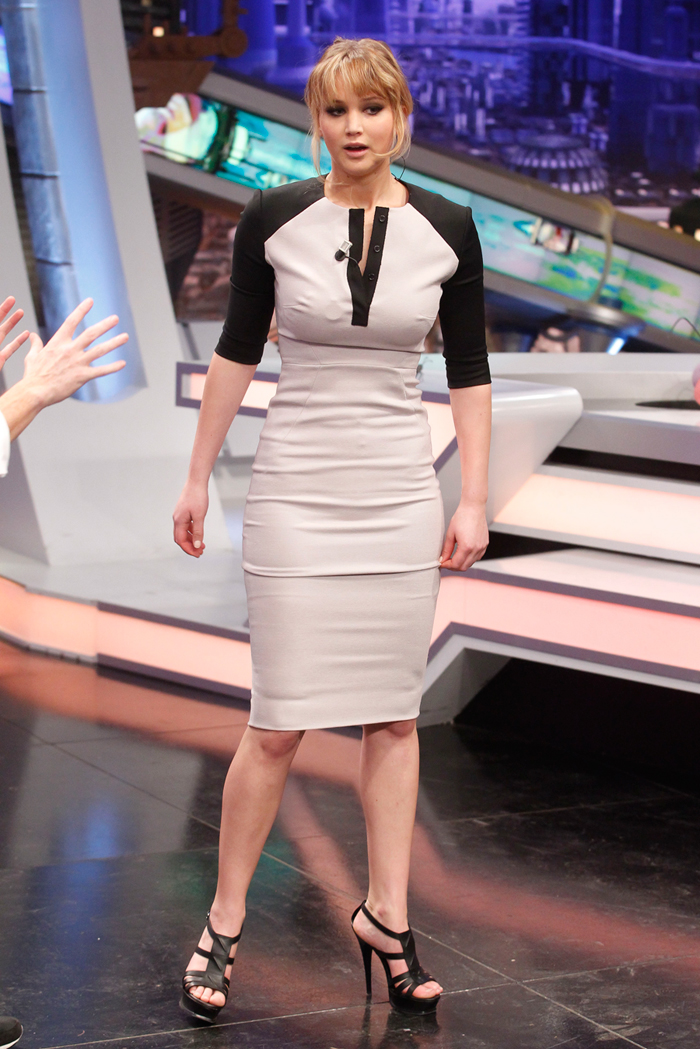 Here are some photos from Jennifer Lawrence's appearance last week (4/19) on Spanish television show "El Hormiguero" where she was an exceedingly good sport and even shot a few arrows (more like killed her targets — here's a video clip) to prove her enduring Katniss badassery. Just from looking at her dress, I instantly knew it was a Victoria Beckham design, and I like this one better than the VB dress that she wore at the Madrid premiere of The Hunger Games. Honestly though, I'm not sure how people even breathe in Victoria's designs, let alone shoot arrows while standing in strappy, high-heeled sandals too. Regardless of the comfort factor, Jennifer's figure looks stunning in this dress, and Victoria would approve of the watermelon she's holding in one of these photos.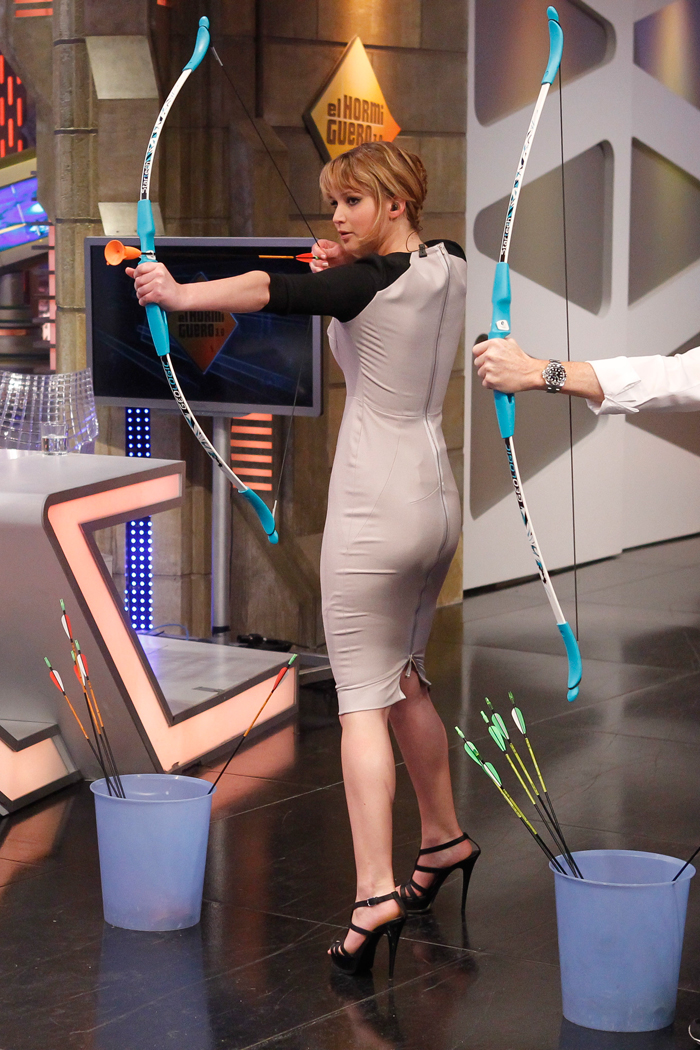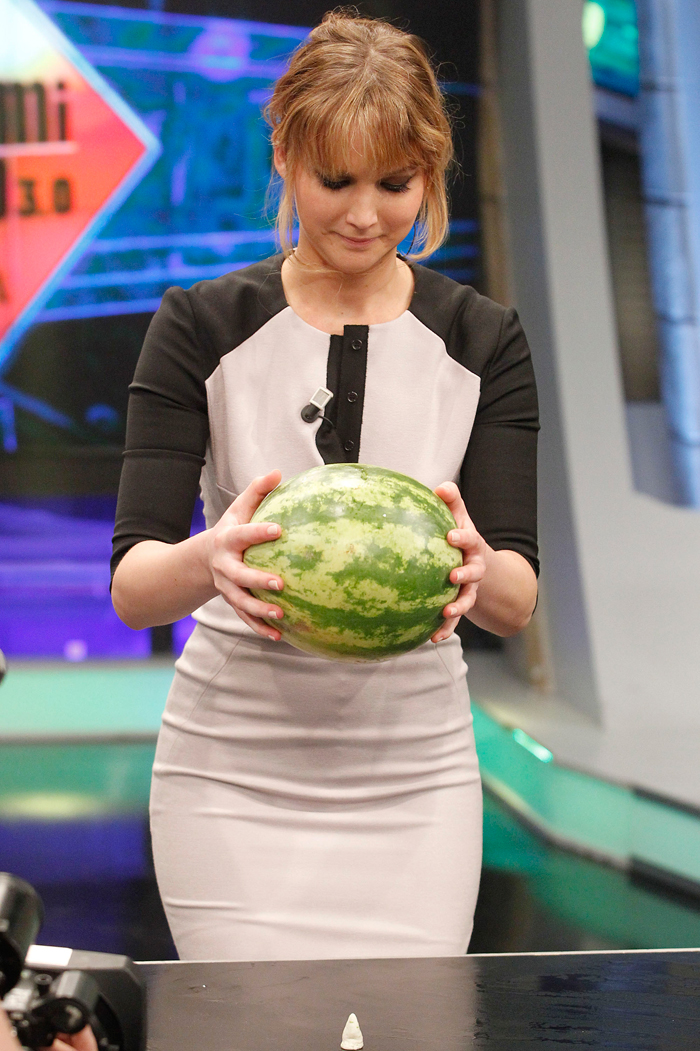 But enough about fashion for now. This week's issue of the Enquirer has a story about how Jennifer and her boyfriend, hottie Nicholas Hoult, are heating up. They've been dating since February 2011, and now they feel ready to move in together. However, Jennifer's mom is reportedly dead set against the idea and has banned Jennifer from shacking up at such a young age (21). This could get tricky:
The Hunger Games star Jennifer Lawrence hungers to play house with her hunky British boyfriend, but her mother has forbidden it.

Now the super-talented 21-year-old actress — who plays heroine Katniss Everdeen in the smash movie hit — is worried about losing beau Nicholas Hoult, 22, insiders say.

"Jennifer is crazy about Nicholas!" a source told The ENQUIRER. "They're antsy to move into her Los Angeles home together, but her mother Karen is very much against it. She thinks they're both too young and need to focus on their careers instead of complicating their lives with domestic matters."

Last year, Jennifer was nominated for an Oscar for her performane as a backwoods teen in Winter's Bone, which led to her role in Hunger Games.

Based on the best-selling novel, the blockbuster sci-fi action movie takes place in a futuristic North America where teens fight to the death, with the sole survivor receiving honor, gifts, and most importantly, food supplies.

Jennifer met Nicholas in 2010 when they co-starred in X-Men: First Class, and the lovebirds began dating shortly after filming ended.

While Nicholas is begging Jennifer to ignore her mother and put their romance first, she's thinking twice about their plans to live together, according to the source.

"Jennifer has a lot of respect for her mother, so she's really torn about living with Nicholas," said the source. "The bottom line is she's extremely confused and trying to find a compromise to please both her mom and her boyfriend."
[From Enquirer, print edition, May 7, 2012]
Honestly (and I hate to say it), Mom is probably correct (they usually are) on this issue. Both Jennifer and Nicholas are relatively young and travel a lot for their respective careers, and they have their whole lives ahead of them. Why jump into a shack-up situation when they can both easily afford their own places and just take turns spending the night with each other? Yeah, I know. Try and tell that to a 21-year-old girl or boy. It just doesn't work.
Still, I can't blame Jennifer for wanting to shack up with her gorgeous Brit boy. Wouldn't you love to wake up to this every day?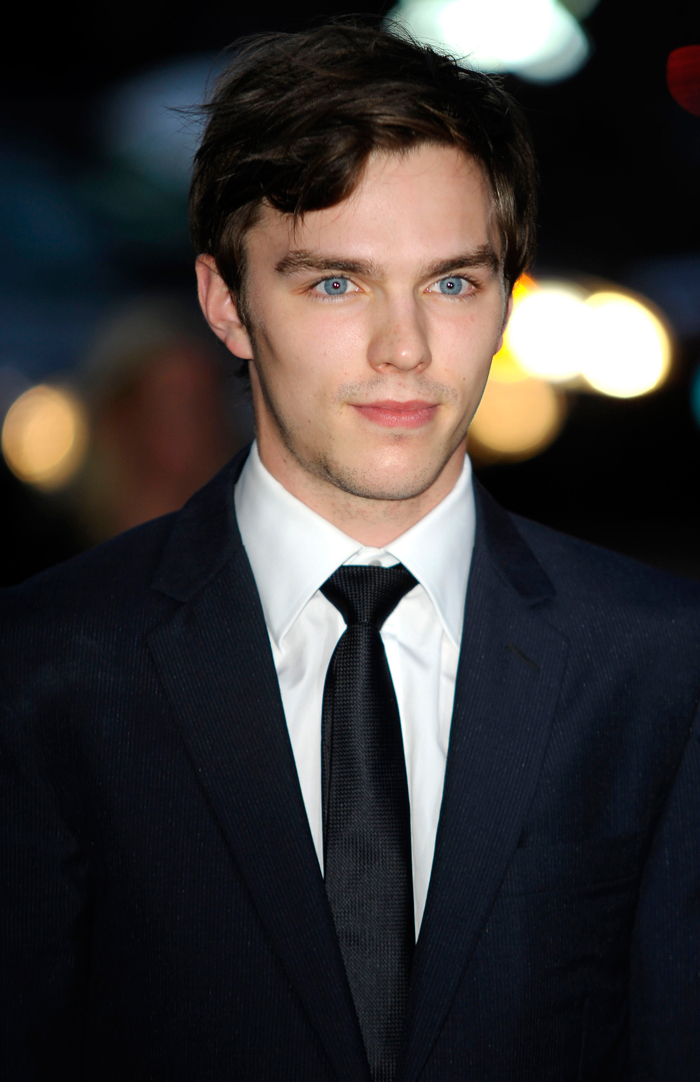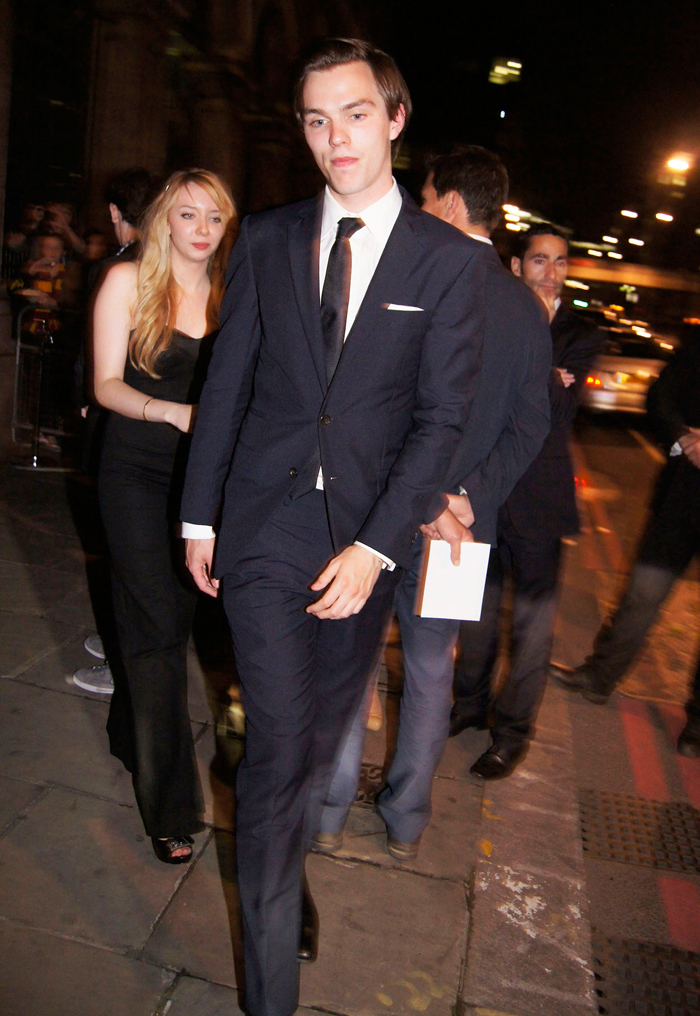 Photos courtesy of WENN