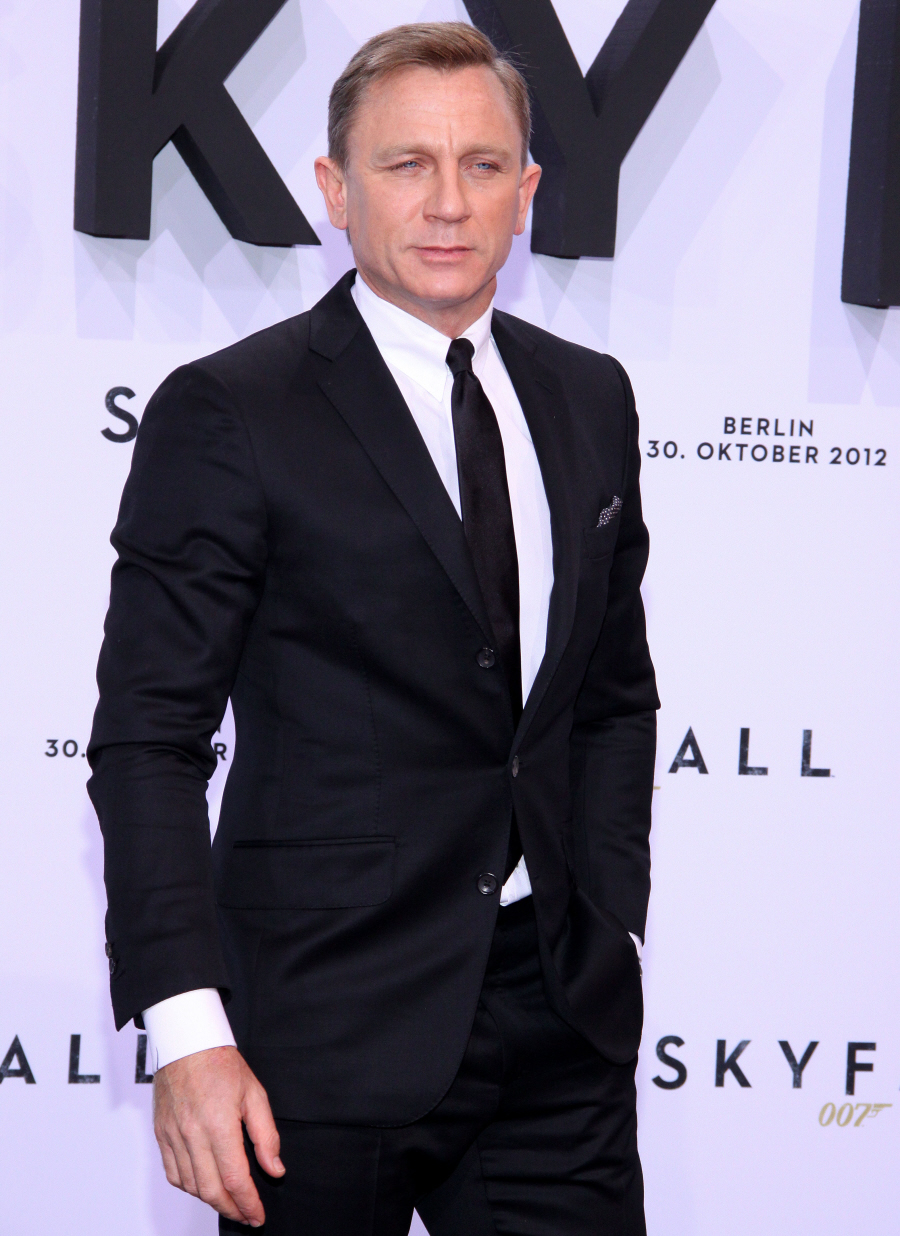 Daniel Craig is such a curmudgeon. Sometimes I enjoy it – like, I still love that he bitched about the Kardashians, just because it was really funny. Sometimes I don't enjoy it so much – hearing Daniel talk about politics or critical opinion just reminds me that he's kind of an a—hole with a bad attitude. I think Daniel feels that this is part of his public persona now – he's the curmudgeon who curses throughout an interview in an attempt to "keep it real". He's the dude who hates most people and most things but can't really explain why in a mature and thorough way. And now Daniel is trying to explain why he's just "over" the whole James Bond thing. And he sounds like an a—hole.
Daniel opened up to Rolling Stone magazine before the release of the movie to reveal how keen he was to get out of his lengthy contract with producers. And he even dismissed it saying he would happily 'wipe a**' with his contract.

He told the publication: 'I've been trying to get out of this from the very moment I got into it. But they won't let me go, and I've agreed to do a couple more, but let's see how this one does, because business is business and if the **** goes down, I've got a contract that somebody will happily wipe their a** with.'

Although he may have since had a change of heart thanks to the popularity of Skyfall, his first offering as the superspy since 2008′s Quantum of Solace. The 23rd movie in the spy franchise has now certainly made a huge impact.

Not only did it smash box office records in the UK in its opening weekend, but the movie instantly became the number one film in an astonishing 25 markets overseas.

And if that wasn't enough, it also grossed $77.7 million with its opening weekend of release.

The film, starring new Bond girls Naomie Harris and Berenice Marlohe, opened to an astonishing $32.4 million (£20.1 million) in Britain alone.

According to Deadline.com, the figure means that it is the biggest opening weekend for a film in 2012 so far, it smashed the all-time Saturday attendance record AND was even the second biggest Friday to Sunday opening off all time in the UK.
Lovely. Like someone forced him at gunpoint to sign a lucrative new contract for two more Bond films, and he's publicly declaring that if Skyfall doesn't make bank (which it is), he'll wipe his ass with his new contract, or the producers will wipe their asses with his contract. How professional. How diplomatic. How charming.
I mean, I would still hit it. But I'm getting to the point where the sexual fantasy is more of a fullblown hatef—k in which Daniel is wearing a ball-gag rather than passionate lovemaking.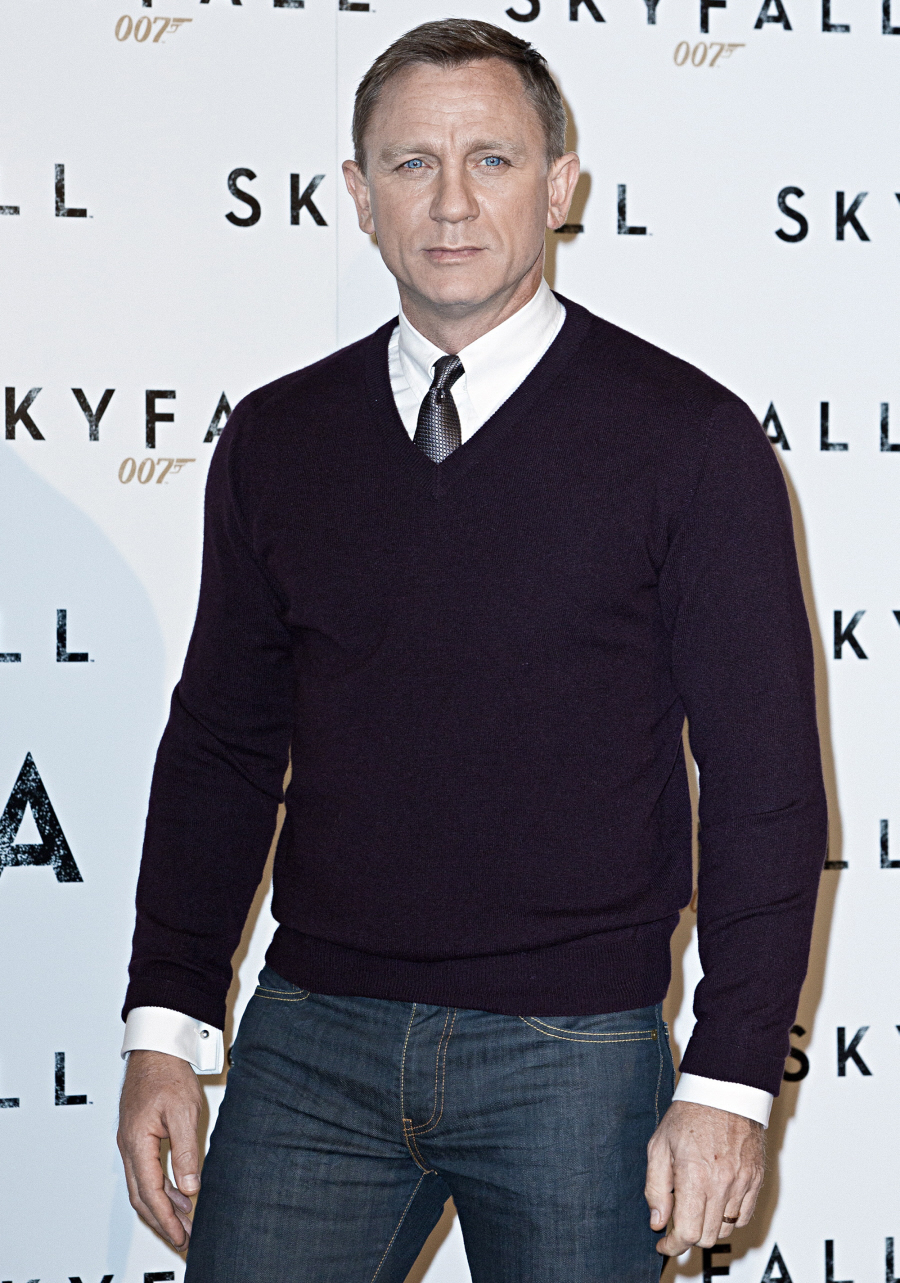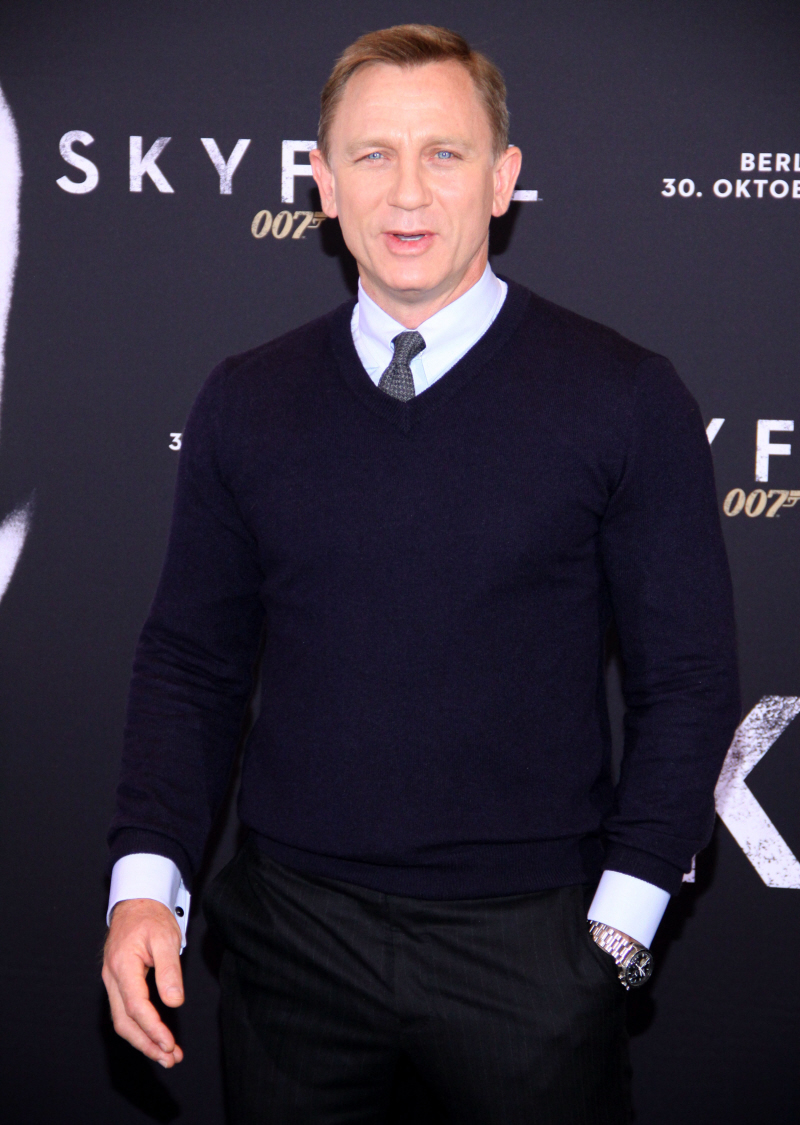 Photos courtesy of WENN.