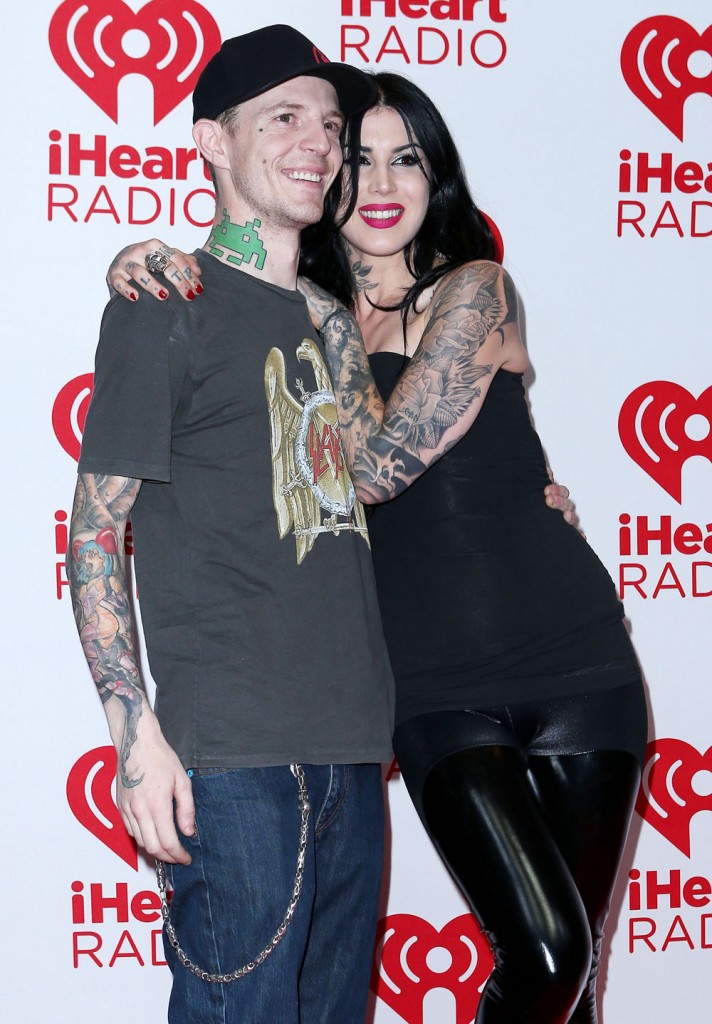 I realize you don't give a sh*t about these people, and neither do I, but it's still fun to point and laugh. Tattoo artist and reality star Kat Von D has been dating celebrity DJ Deadmau5 for just a few weeks, and she moves super fast. I say this with somewhat certainty because there are staged paparazzi photos of her holding hands with her last "boyfriend," a British rapper named Scroobius Pip, in late June of this year. So Kat Von D and DeadMau5, who you might know as the guy who picks fights with Madonna regularly (not Elton John's husband), were regularly seen on loved-up paparazzi outings the past couple of months. Here we have but a sampling of recent photos of these two. There are a million photos of them. It's like every time they stepped out of the house Kat called the paps.
On September 16, DeadMau5 even tweeted that he was "in love," writing "Yeah, im love… inb4 I find a f*k to give over the Internet implodes over it

at least I'm happy! Lol" Less than two months later and their love has died. Of course both of them took to twitter to share their complicated feelings of pain, loss and confusion. Just kidding, Kat was bitter and Deadmau5 probably cheated.
Cat's out of the bag: Kat Von D and DJ Deadmau5 are a couple no more.

The creative couple pulled the plug on their brief relationship over the weekend, announcing their split on Twitter and adding in their own choice commentary on the matter.

"Man … can't say I didn't give it my best," Von D wrote Saturday, followed shortly afterward with: "Man I sure was wrong. But at least he made it a no-brainer to break that off #lessonlearned."

Just in case her followers still didn't get her drift, however, the 30-year-old tattoo artist spelled it out in plain terms.

"Clarification: Deadmau5 and I are no longer together," she tweeted.

Von D and the DJ, whose real name is Joel Zimmerman, reportedly began dating in September after meeting at a party.

"Now, we can get all of the 'I told you so's' out of the way … and move on," she quipped.

The 31-year-old musician didn't keep quiet about the breakup either, but owned up to his supposed mistakes and acknowledged the split.

"Going to spend a little while screwing my head back on," he wrote. "I guess im not cut out for relationships right now. and that's all i really want to dwell on it right now.

"I'll figure it out. no hard feelings."

Deadmau5 continued to keep things cryptic, later adding: "it happened too fast, i lost my balance and fell into a familiar dark place that im having difficulty with. she deserves someone stronger."

Von D was previously linked to Sandra Bullock's cheating, tattooed ex Jesse James.

The pair were engaged to be married in January 2011, but amid rumors that James was cheating on Von D, they ultimately ended their engagement and their relationship in September 2011.
That Deadmau5 guy sounds like the more mature party, and I would bet Kat smothered him. Not to apply a female stereotype to her, but look at how often she was getting papped with him. She did the same thing with Jesse James and was ready to marry the guy before it dawned on her that he was a serial cheater. It took her long enough to figure it out. I would say that this relationship just ran it's course after running too hot and too fast, but Perez Hilton is reporting that Deadmau5 may have cheated on Kat. Perez points to some tweets between Deadmau5 and a Disney actress named Chelsea Kane (she was also on DWTS in 2010) in which she tweets "Waking up to you fanning me with your ear almost made it all worth it. Thank you.

" Then Kat got pissed and tweeted an @ message to Chelsea "@ChelseaKane are you f*king serious? F*k off with that." Deadmau5 kind of admitted it was true, tweeting "@ChelseaKane glad I could lend an ear

feel better!" hahaha! So did Kat get cheated on and did she find out through Twitter? I would say that was harsh, but I really don't give a crap about her. It will be about two weeks before she's getting papped holding some new guy's hand.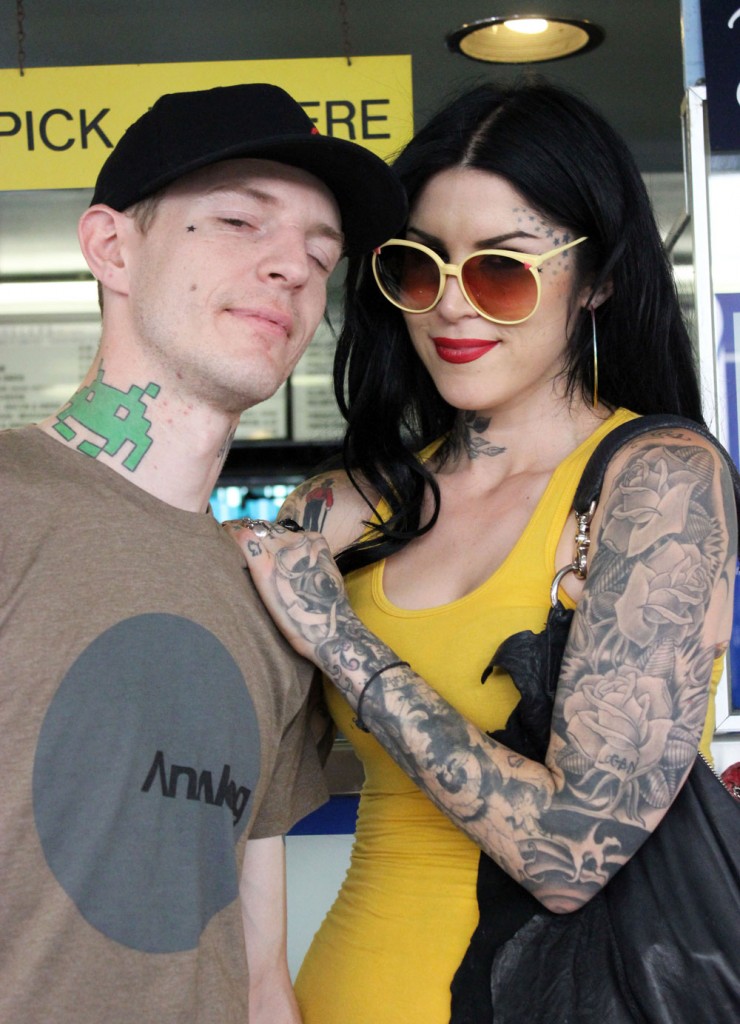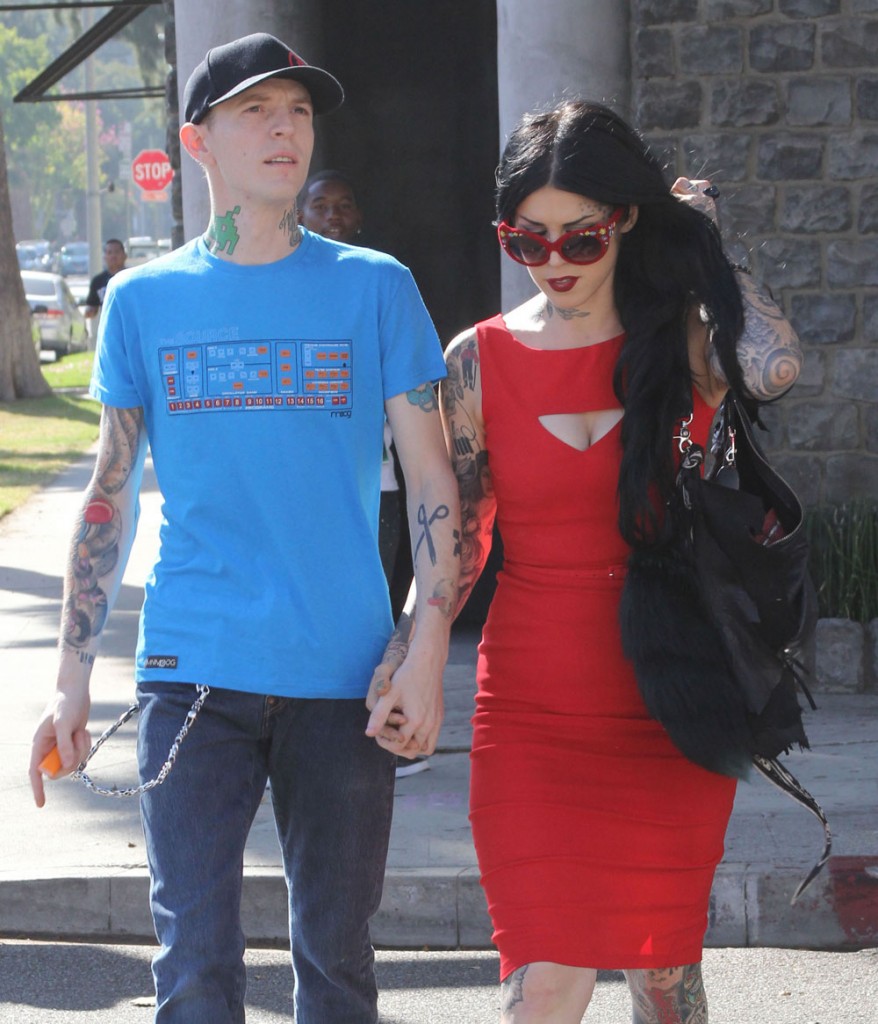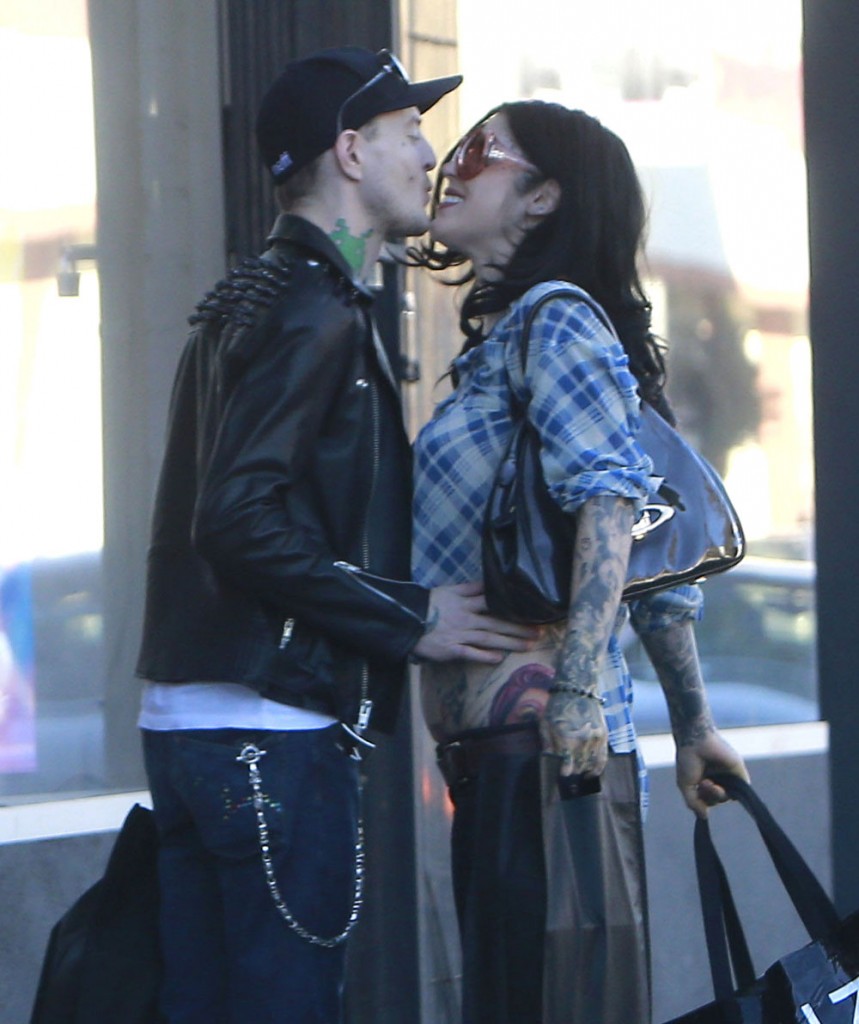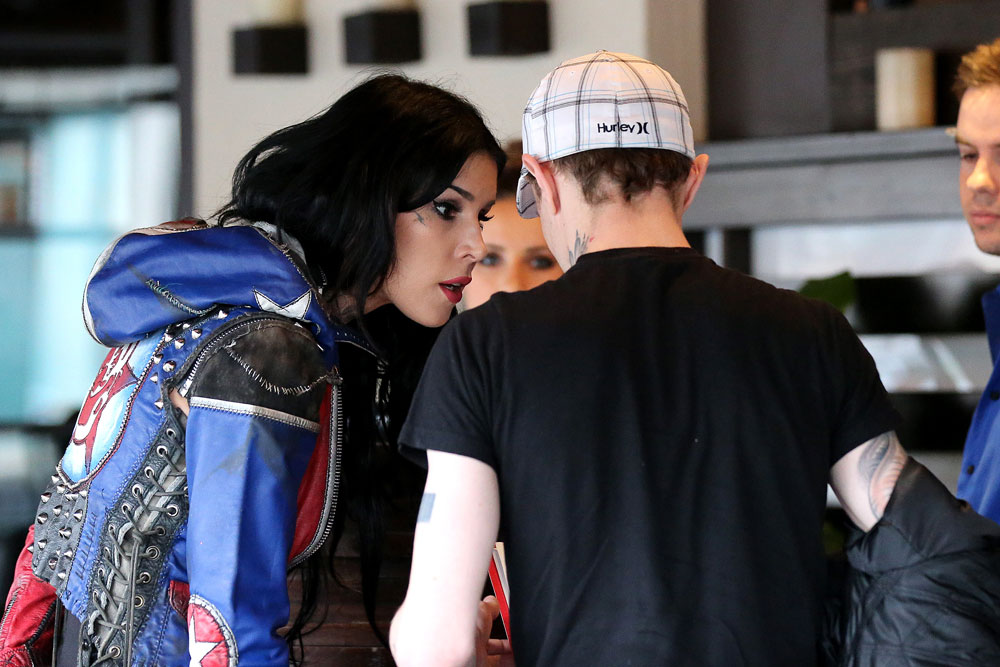 Photo credit: WENN.com and FameFlynet