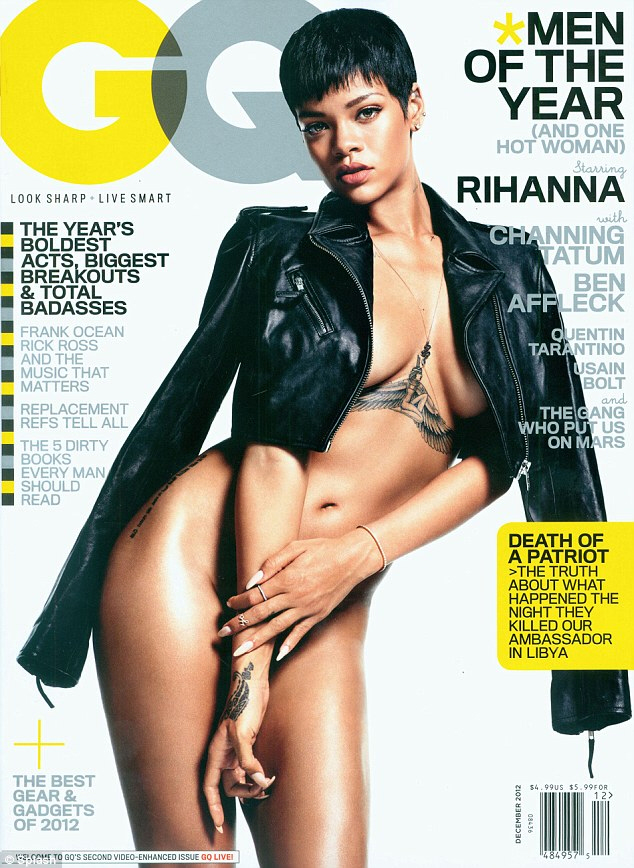 UPDATE: Rihanna's GQ "Obsession of the Year" story can be found online here.
Rihanna covers the December issue of GQ Magazine, which incidentally is the "Men of the Year" issue. Usually GQ puts a group cover of some of their nominees/winners for the Men of the Year on the cover, then does a pictorial with the whole list. I'm just saying… it's an interesting editorial decision to put Rihanna on the cover. Maybe she got the cover because she agreed to go bottom-less? Some of the GQ men of the year for 2012 include "Channing Tatum, Ben Affleck, Quentin Tarantino, Usain Bolt and the gang who put us on Mars." Why not put Channing or Ben on the cover? Weird. Anyway, some highlights from Rihanna's cover story:
Asked by the magazine what turns her on, Rihanna explained that she likes the man to be in charge in her relationships.

'I like to feel like a woman,' she said. 'I have to be in control in every other aspect of my life, so I feel like in a relationship, I wanted to be able to take a step back and have somebody else take the lead. I could absolutely be dominant, but in general, I'd rather… How do I say this in, like, a non-X rated version? 'Love makes you go places you probably wouldn't ever go, had it not been for love. But I think everybody still has their limits.'

For now Rihanna is single, following the end of her reported rekindled romance with Chris Brown.

The two were thought to be giving their failed relationship another shot, but Rihanna shot down the rumours during a Facebook Live interview this week, saying: 'No. Not together.'
Rihanna should spend some time with Swifty. They both talk about being submissive in their relationships – although they use very different language, they're basically saying the same thing. And that bugs. But different strokes, etc.
Incidentally, during a recent interview, Daniel Craig was asked "Who would make a better Bond Girl, Beyonce or Rihanna?" Daniel thought about it for a second and then said, "I think Rihanna. She's dirtier." It sounds scandalous and maybe slightly offensive… but it's also kind of the truth? Rihanna IS dirtier than Beyonce in many, many ways. Rihanna makes Beyonce look like June Cleaver.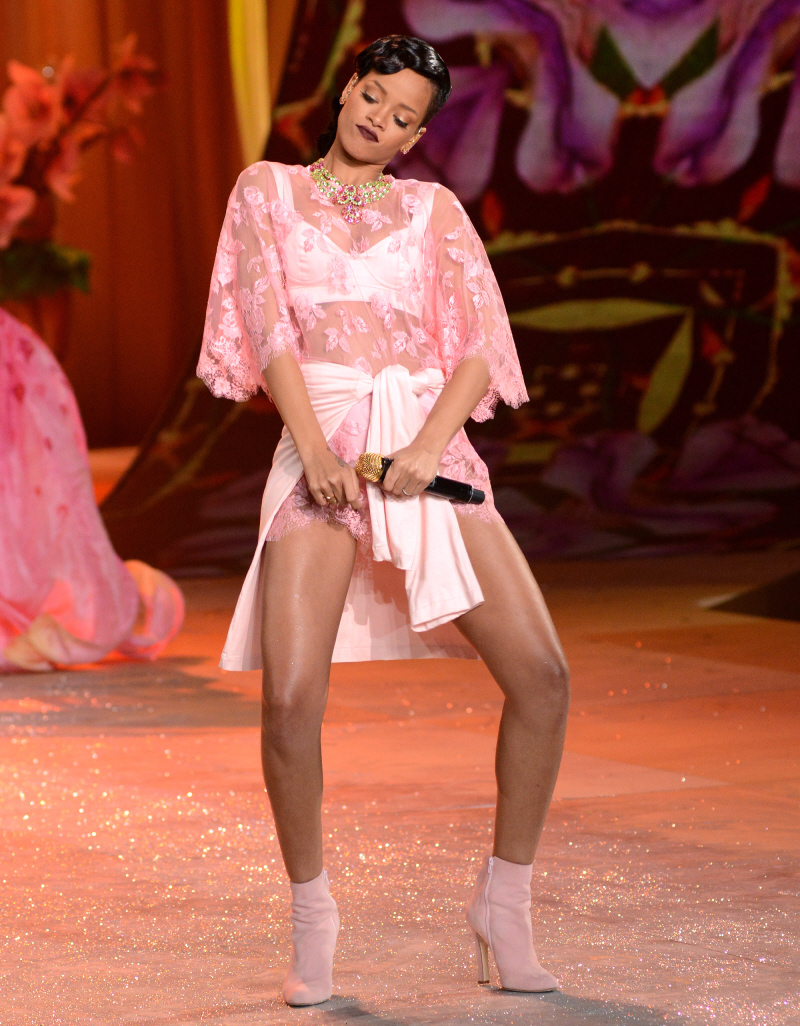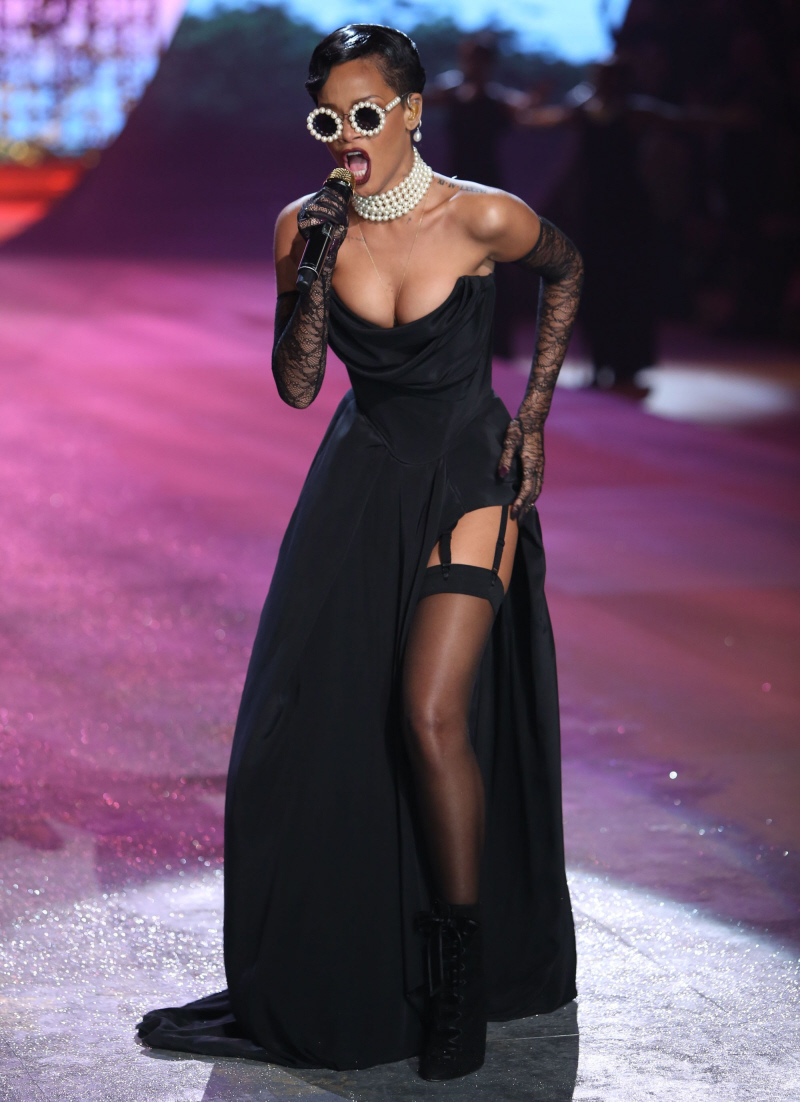 GQ cover courtesy of Rihanna's Instagram, additional photos by WENN.com.