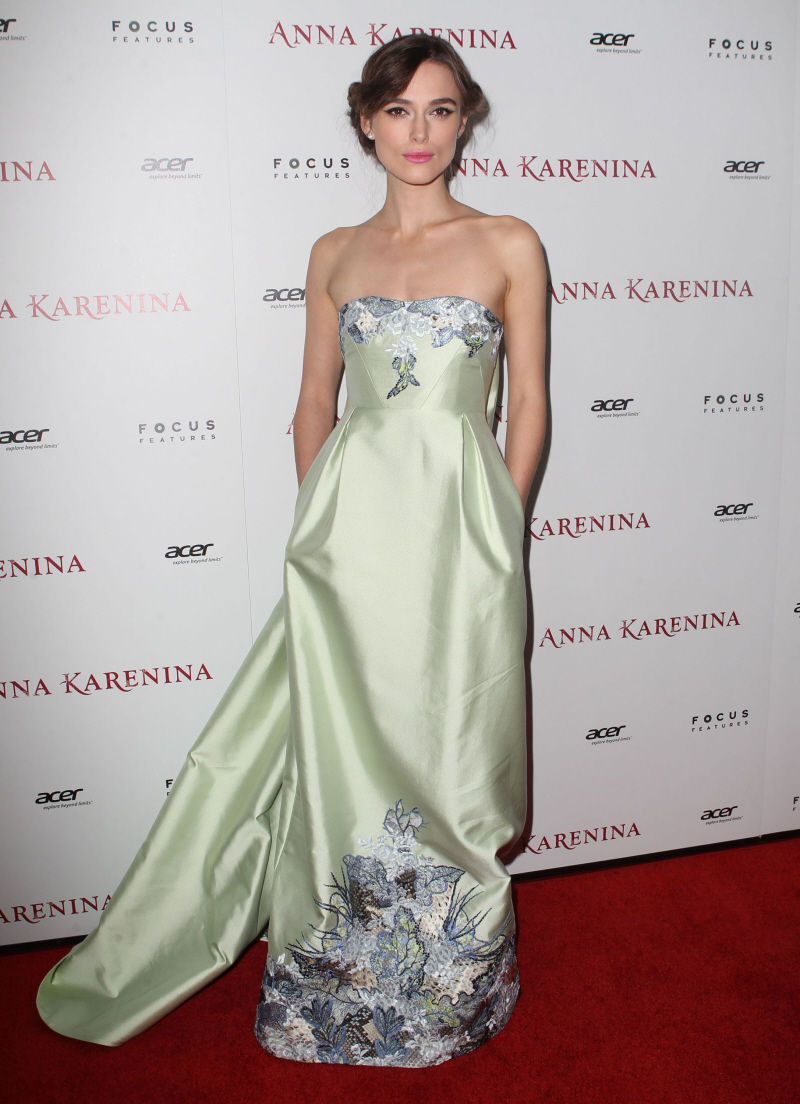 These are photos of Keira Knightley at last night's LA premiere of Anna Karenina. Keira is wearing this absolutely gorgeous Erdem gown. It was custom-made for Keira and it's beautiful. I wouldn't think to put her in a pale mint green, but it suits her. I also love that it's not the same "long-sleeved ball gown with a fitted, lacy/sheer bodice" type of dress that she's been wearing a lot lately. Now, is this Erdem a little bit too fancy for an LA premiere? Perhaps. But she's the star and it's Anna Karenina, you know? I'm trying to include different angles on the dress so you can see it properly.
Anna Karenina is Keira's third outing with director Joe Wright. They first worked together on an adaptation of Pride & Prejudice, which I loved, and then Atonement, which I hated – although it had nothing to do with Keira. I just hated the story and I think Ian McEwan's work is vastly overrated. Rotten Tomatoes is currently scoring AK at a 64% by all critics and a 30% by top critics. So… it might be another Atonement. But I still want to see it, if only for the costumes and set pieces. I also think Keira will definitely get a Best Actress nomination at the Golden Globes, and she might even be a contender for an Oscar nomination – just because I think the Academy really likes her, and they like "big" roles.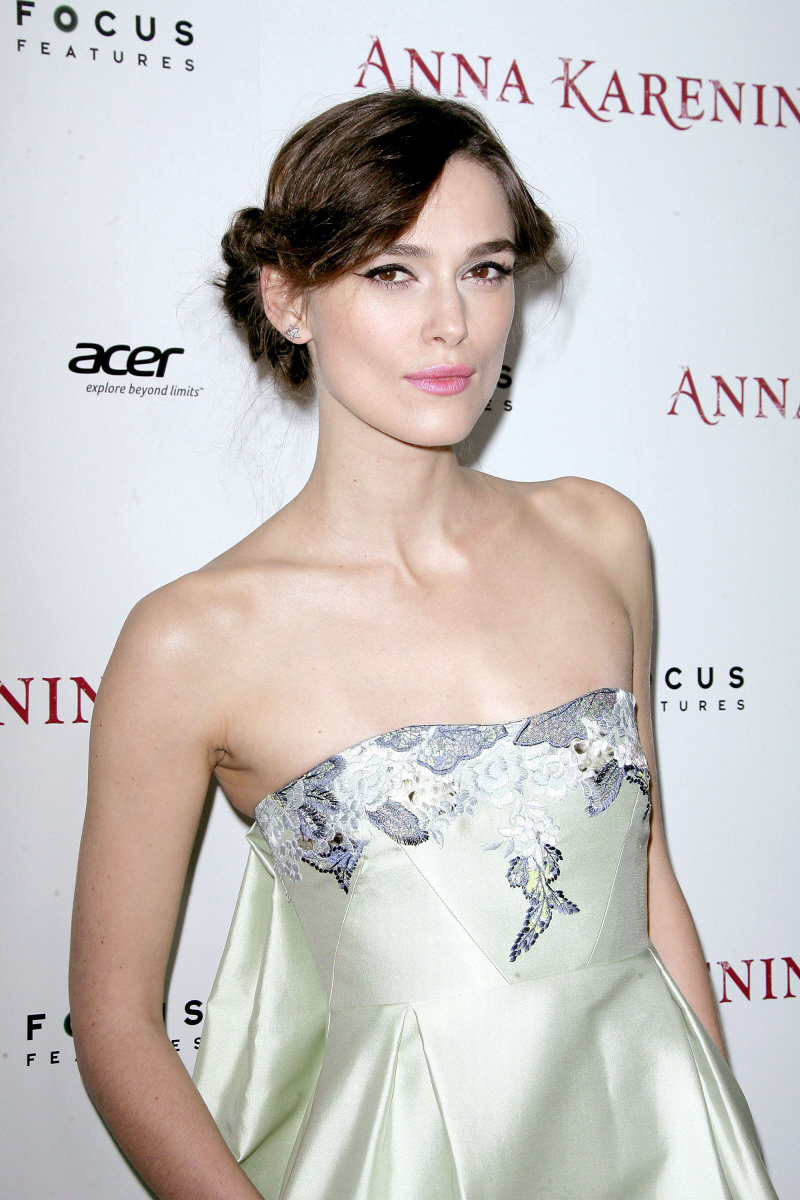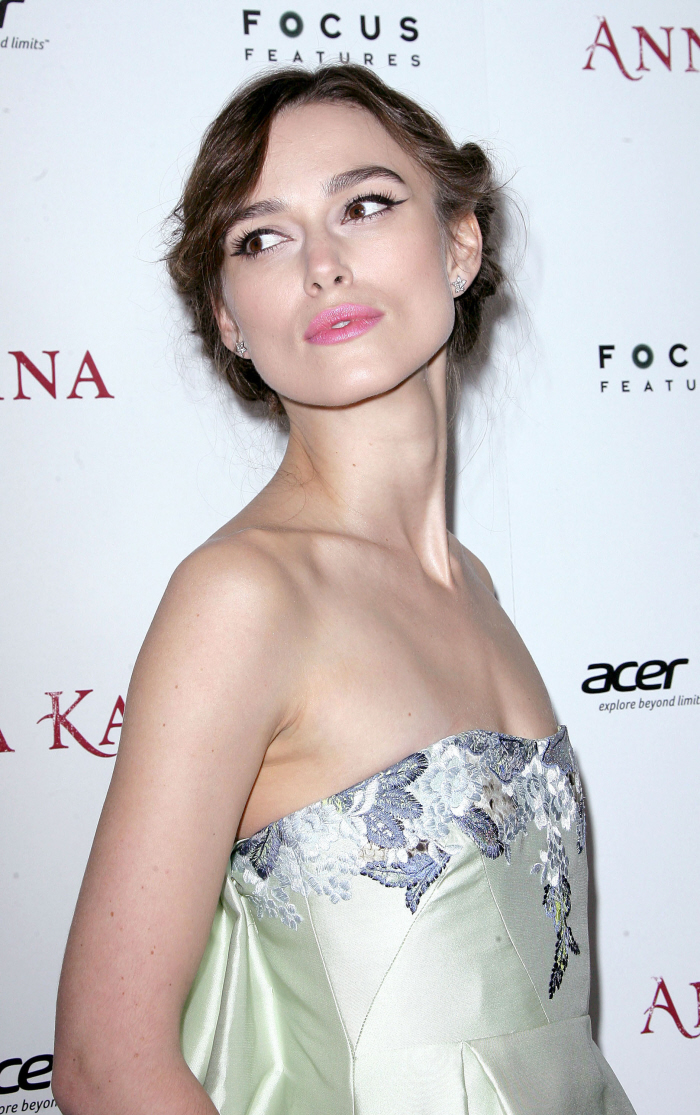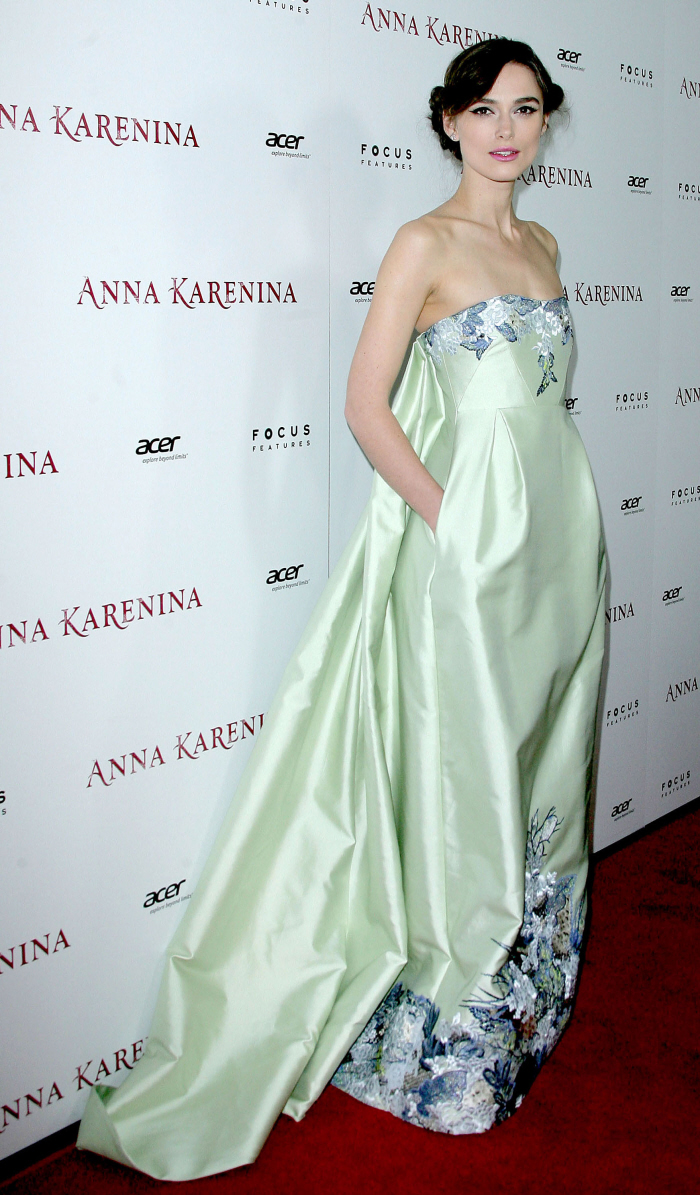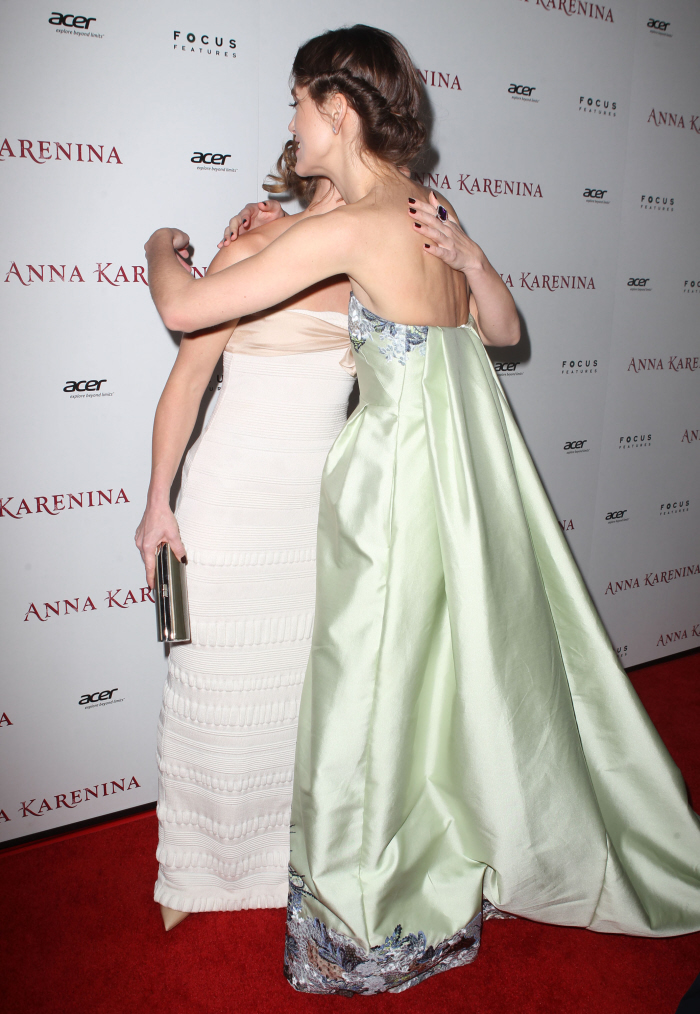 Photos courtesy of WENN.