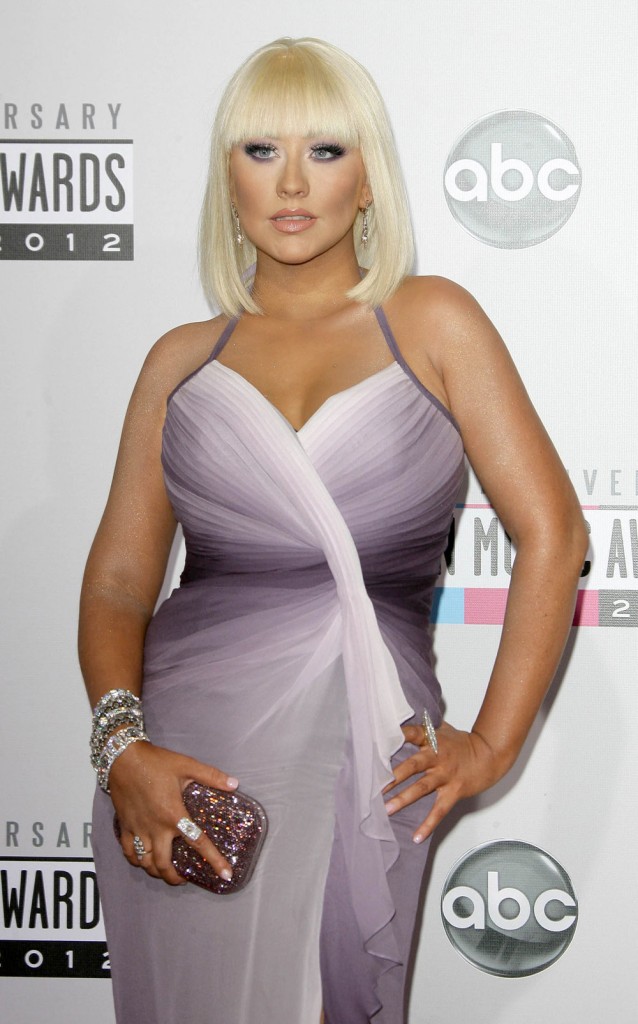 We're splitting the AMAs fashion coverage into a few posts, (Kaiser's previous coverage is here and here) and Christina Aguilera takes the lead today for several reasons. I have mixed feelings about this look. First off, this ombre purple Pamella Roland dress is an impressive choice for her. Her tits and/or ass aren't hanging out, it fits properly, and it's actually quite flattering. The dress, coupled with that very obvious pageboy wig, give a kind of "Barbie" effect, but that's a minor complaint compared to her past looks. Her makeup is still very heavy-handed but it's classier, and I really like the nude lip. That said, the wig is very cheap-looking and obvious, but it's a real improvement from the Fraggle dip-dye hair she's been sporting in various shades of awful. The style seems dated to me, I had that exact same hair in the early 90s, but again for her it's decent. If only she could lay off the dayglow orange tanner and the body sparkle. Baby steps.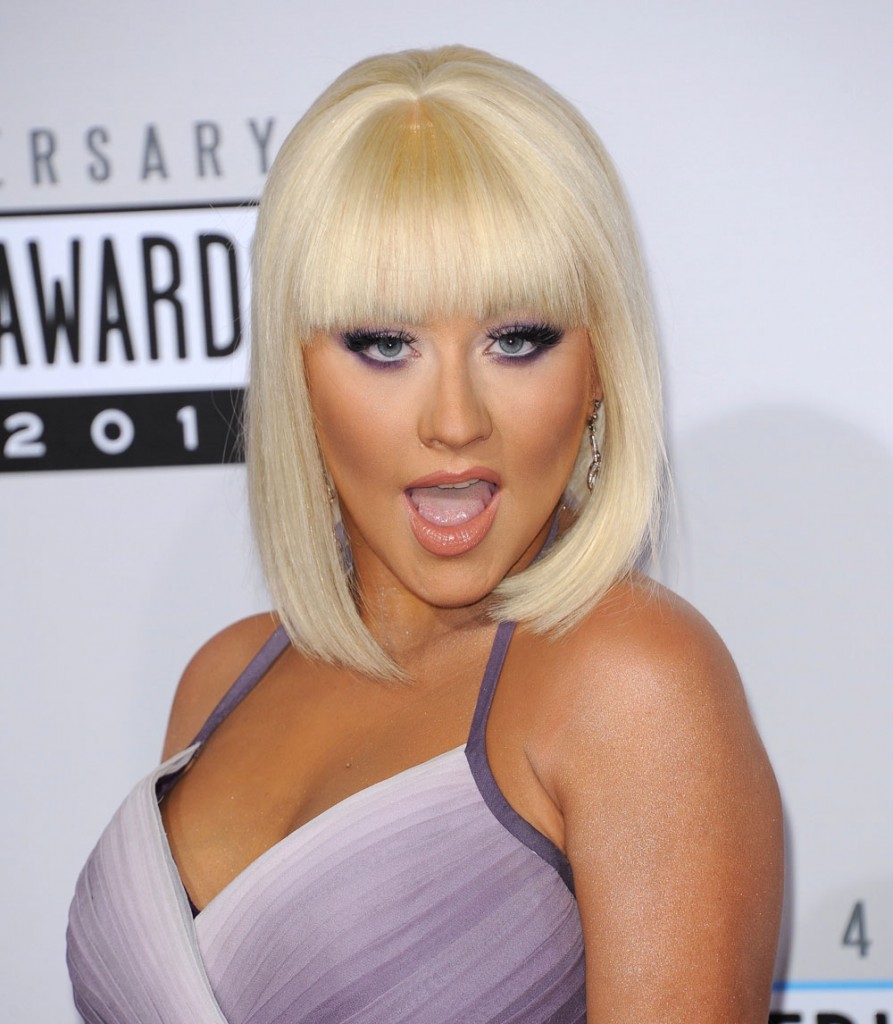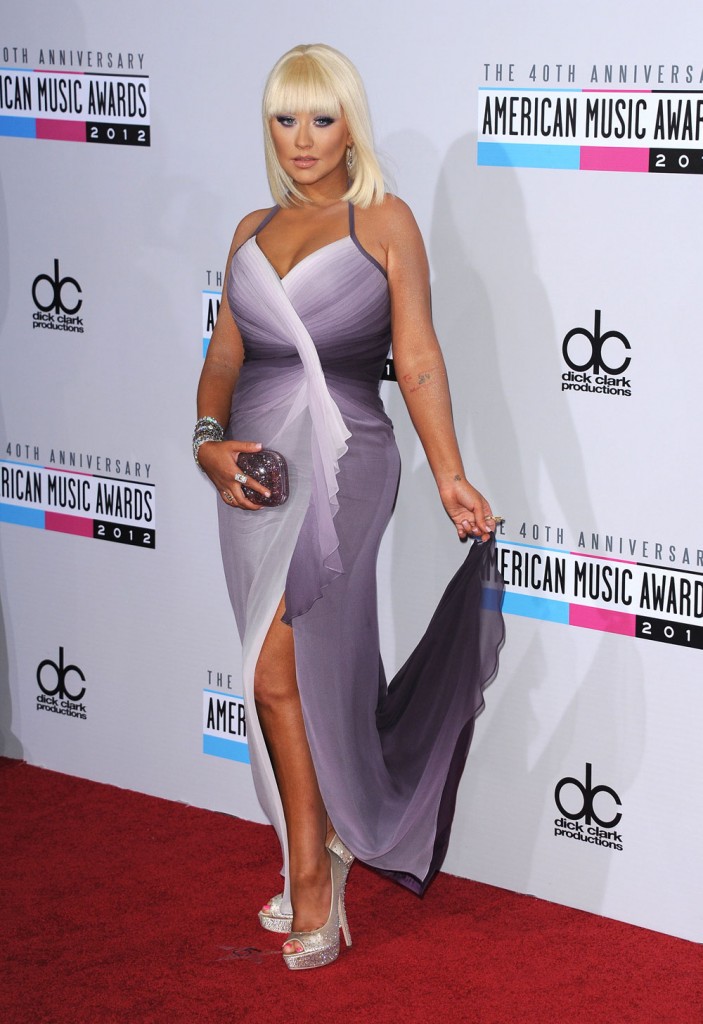 Next up, Ginnifer Goodwin, who has ruined any affection I had for her sweet as pie "Once Upon a Time" character by looking so consistently humorless and smug on the red carpet. She bugs me, and today is no exception. She's wearing a peach Oscar de La Renta resort 2013 cocktail dress with sequins. They love this dress over at Red Carpet Fashion Awards, but I just find it more of the same from her. She wears something fashion-forward, puts on her best model face and thinks she's avant garde. At least she dresses modestly and isn't wearing Stella McCartney or Marchesa.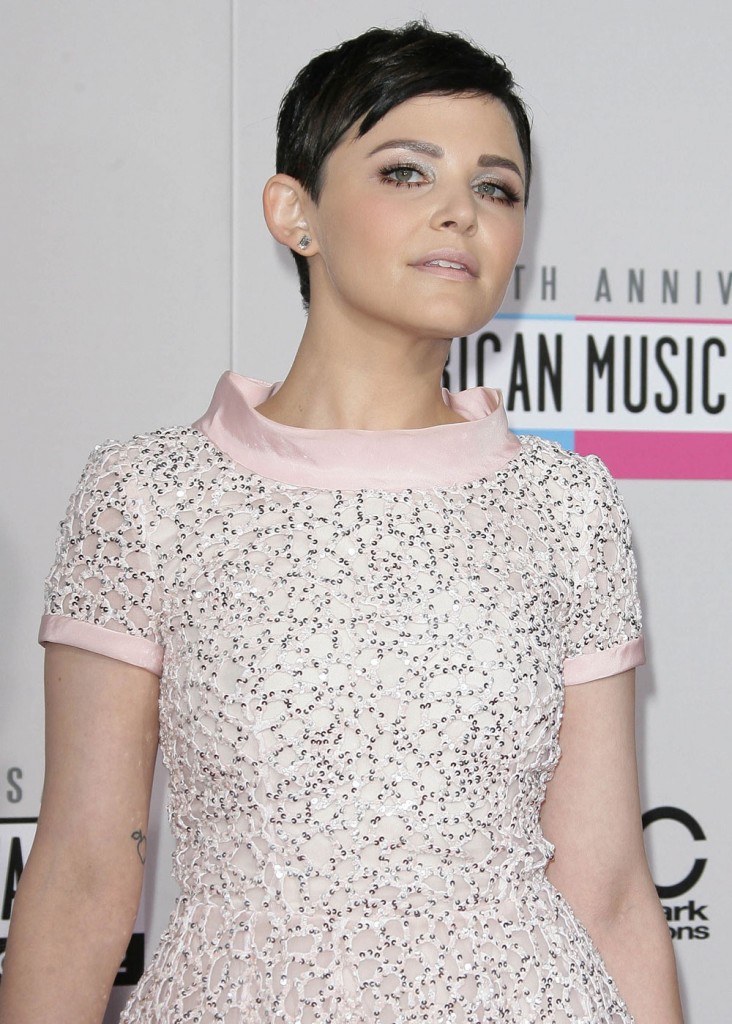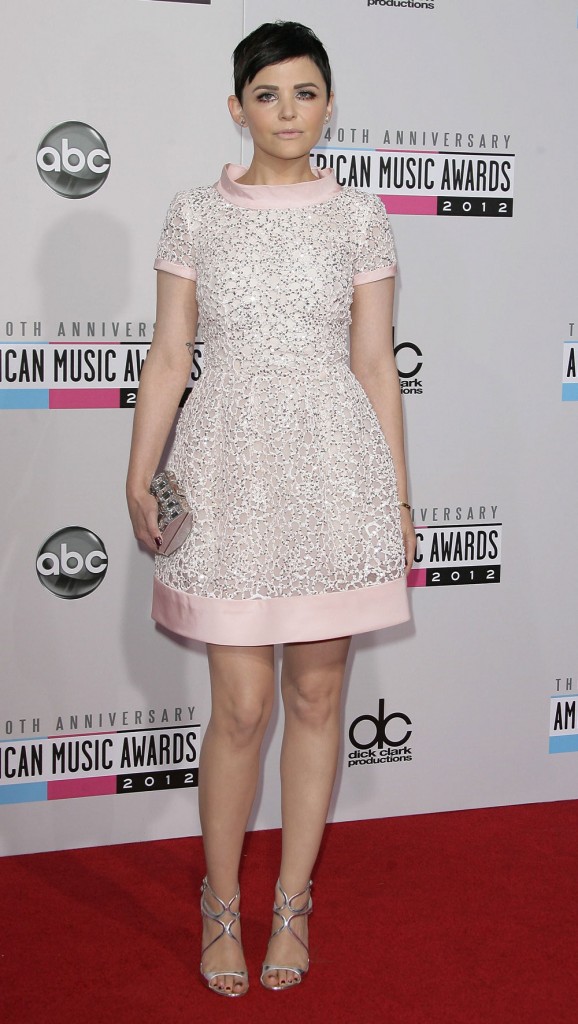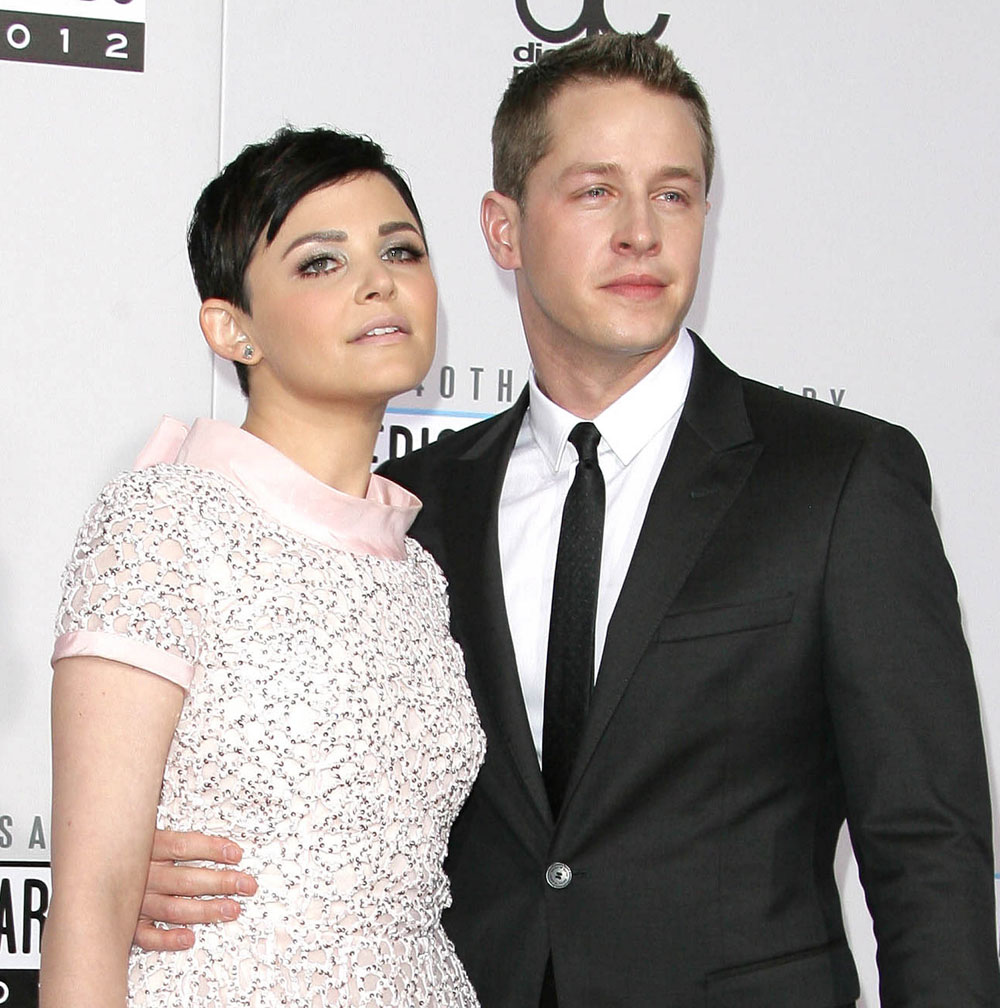 Jennifer Morrison was in a v-neck sparkly black Abed Mahfouz gown with cap sleeves and a high leg slit. Look at her working that leg like Jolie. This is an underwhelming dress, but she wears it well. I love her braided updo (she's gone back to blonde!) and her makeup. See how far a smile goes to completing a look?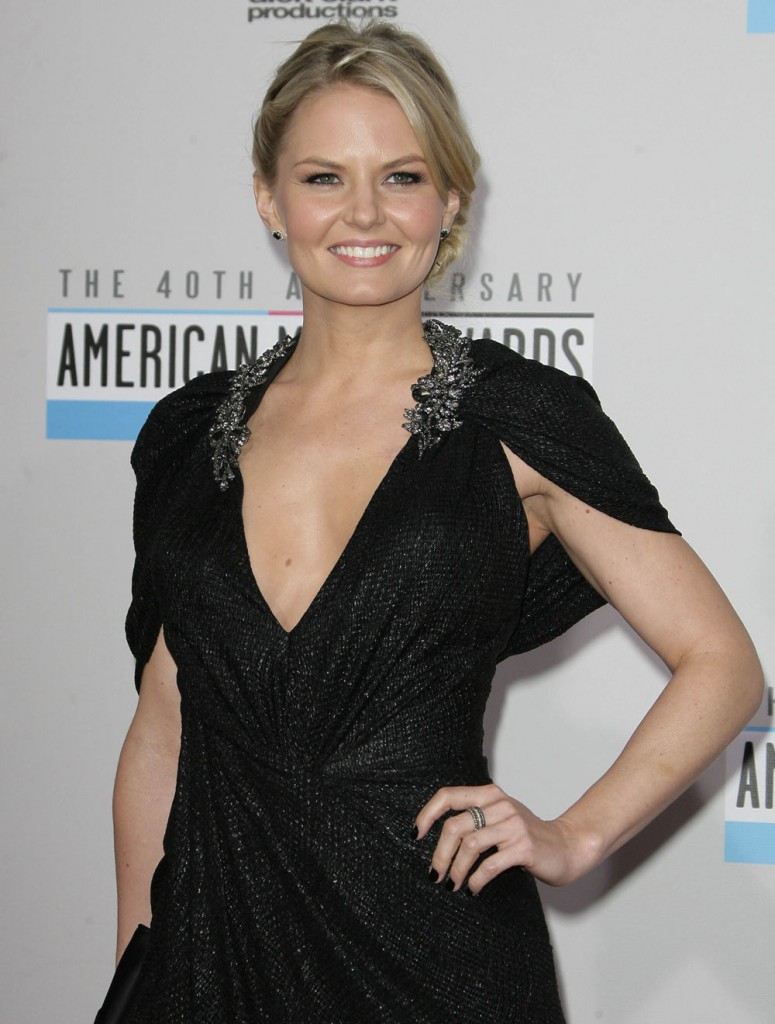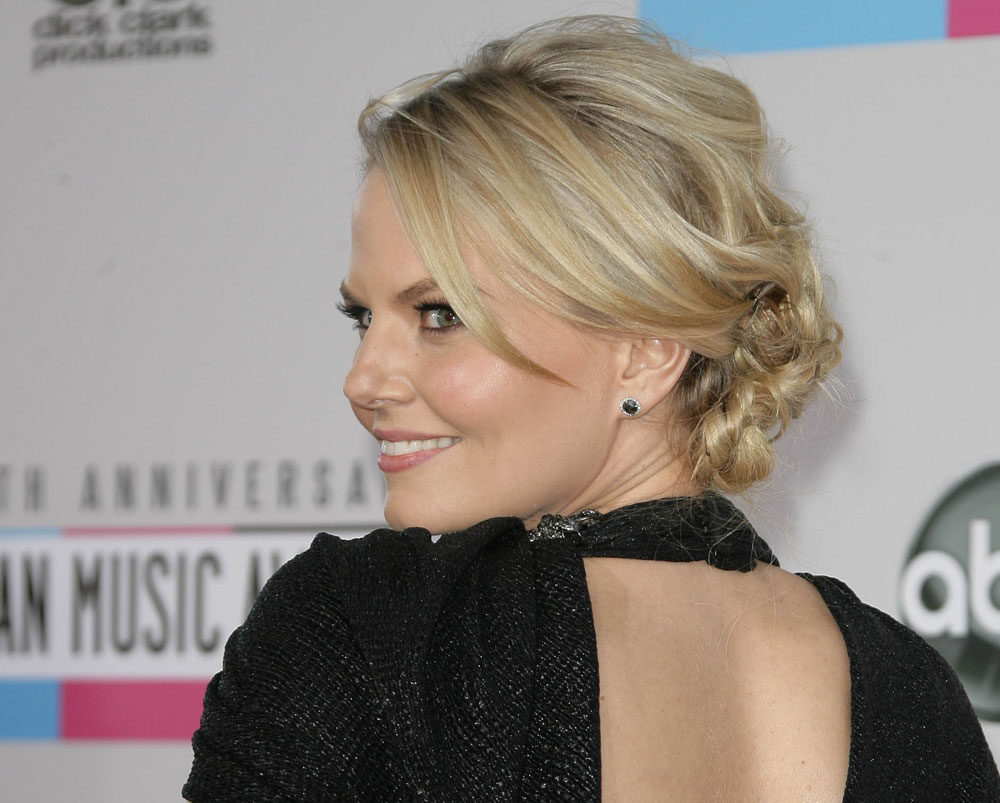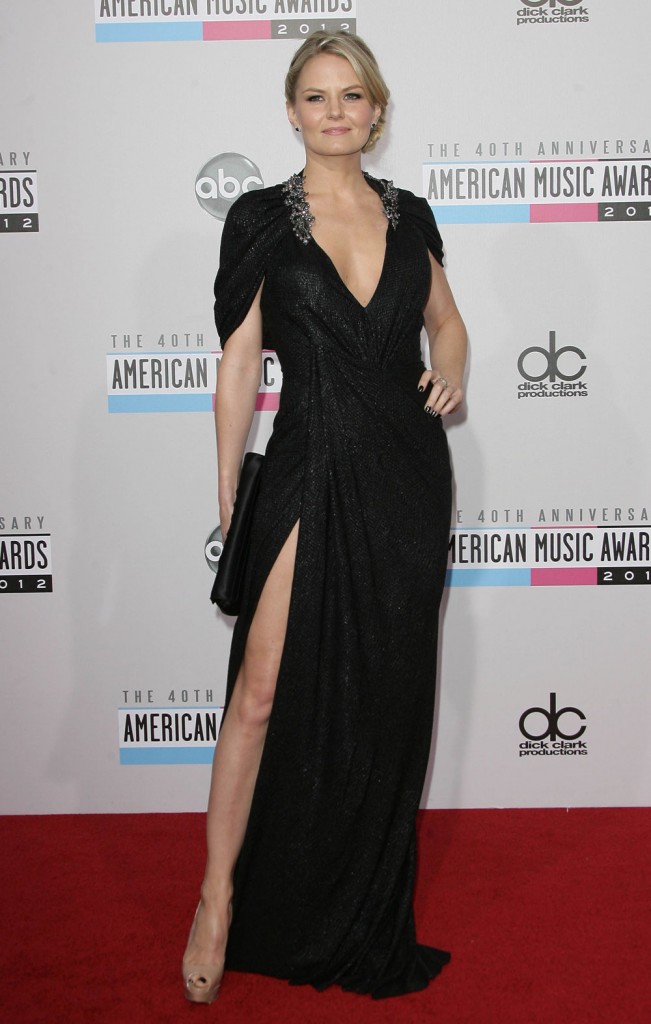 I can't get a designer ID on Hayden Panettiere's sparkly little dress, but it's not all that different from what she wore to the CMA Awards earlier this month. Her matchy shoes are not cute. Hayden's styling is pretty bad. Her hair looks like she didn't wash it and just pulled it back, and those bright pink lips and gold eyes just look amateurish. Hayden was there with her latest boyfriend, a football player named Scotty McKnight. He looks like a boy bander. Downgrade from Klitschko!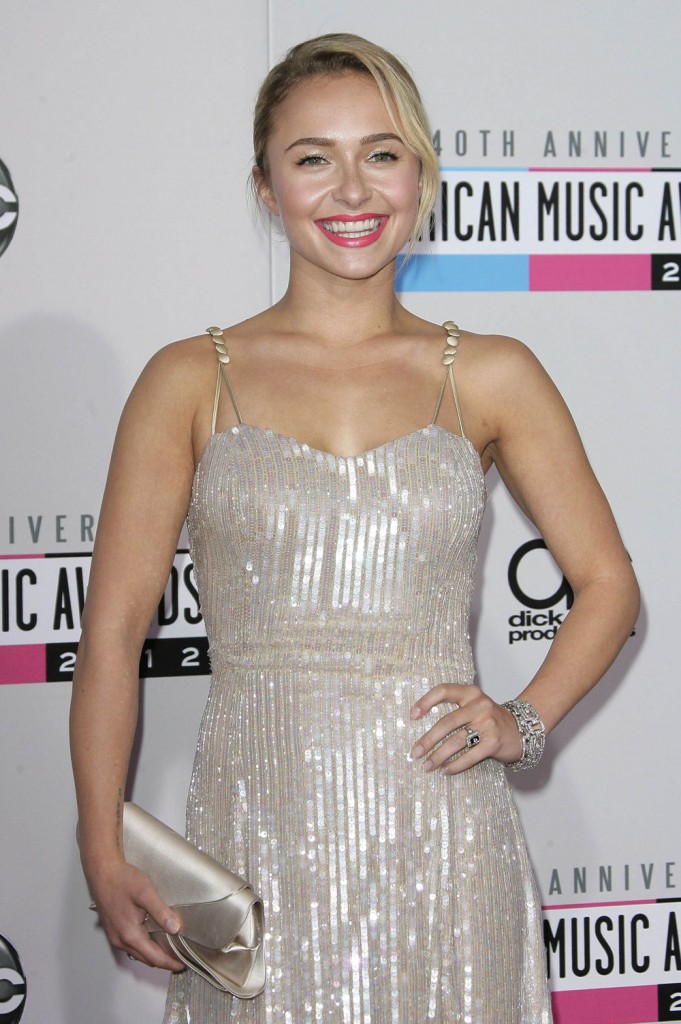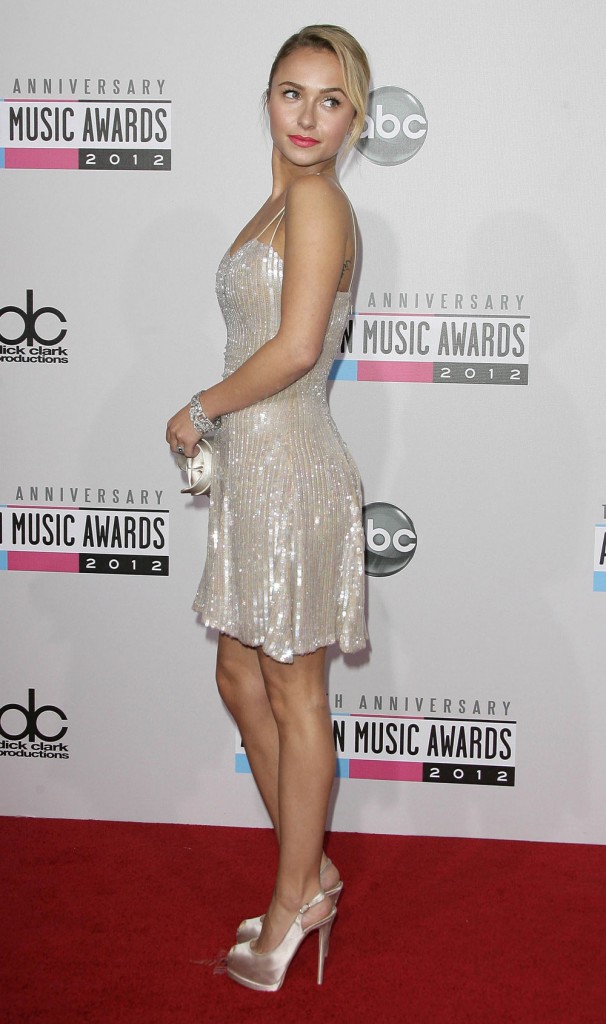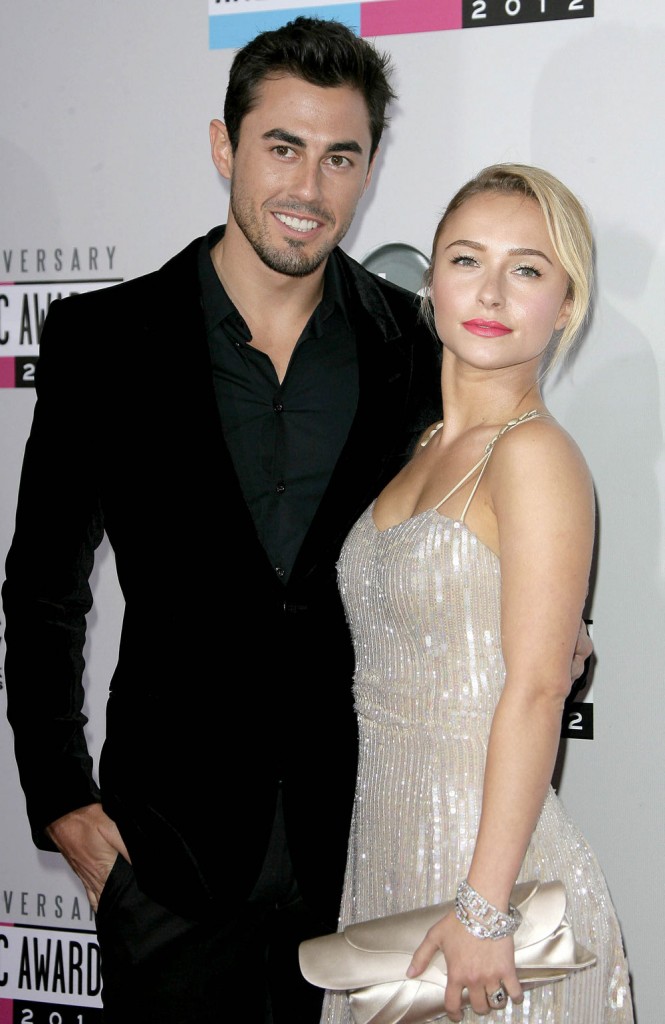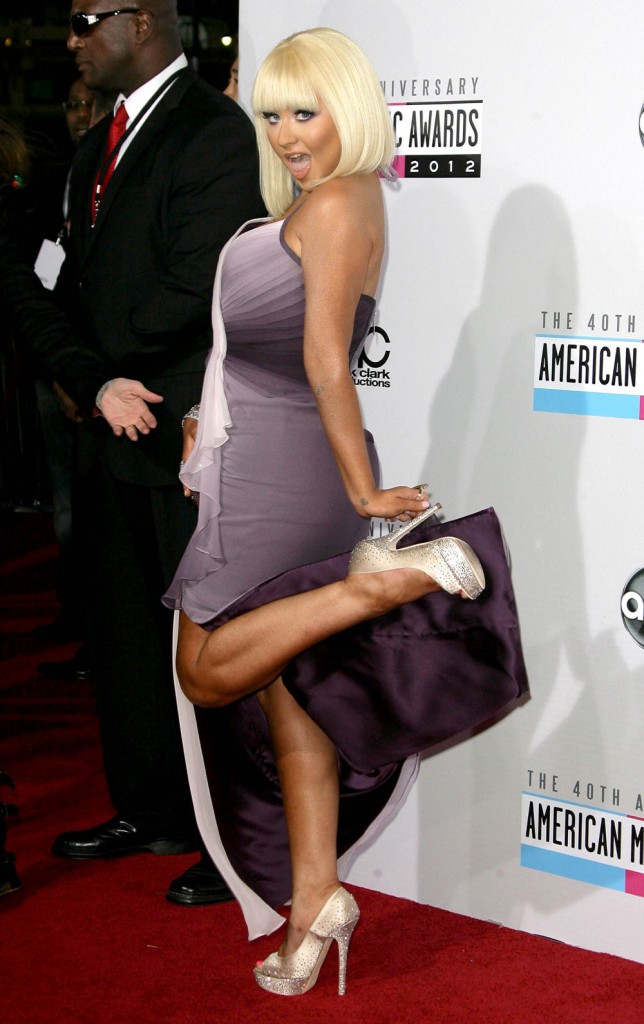 Photo credit: WENN.com