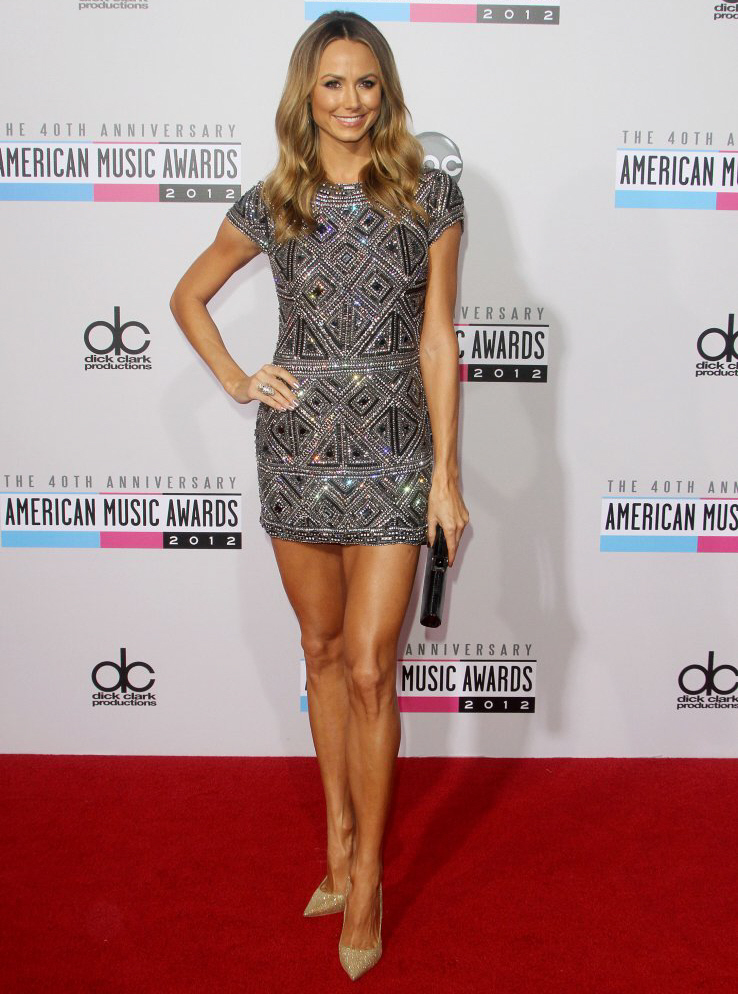 Here are some more photos from last night's American Music Awards – you can see my previous fashion post here. I was glancing through all of the red carpet photos, and good God was this a terrible event style-wise. Some of the new trends are "horrible Barbie wigs" and "cocktail dresses with really high necks." Awful. I was going to make Taylor Swift the lead of this post, but I'm much more fascinated by Stacy Keibler's Collette Dinnigan minidress. This might be the minidress to end all minidresses. I'm pretty sure that if she even breathed the wrong way or leaned forward a few inches, we would be seeing her Keibler biscuit. Now, all that being said, if Dinnigan had added maybe 3 more inches to the bottom, I would have absolutely loved this dress. Also: WTF was she doing there? "Clooney's Girlfriend" is not a musical career.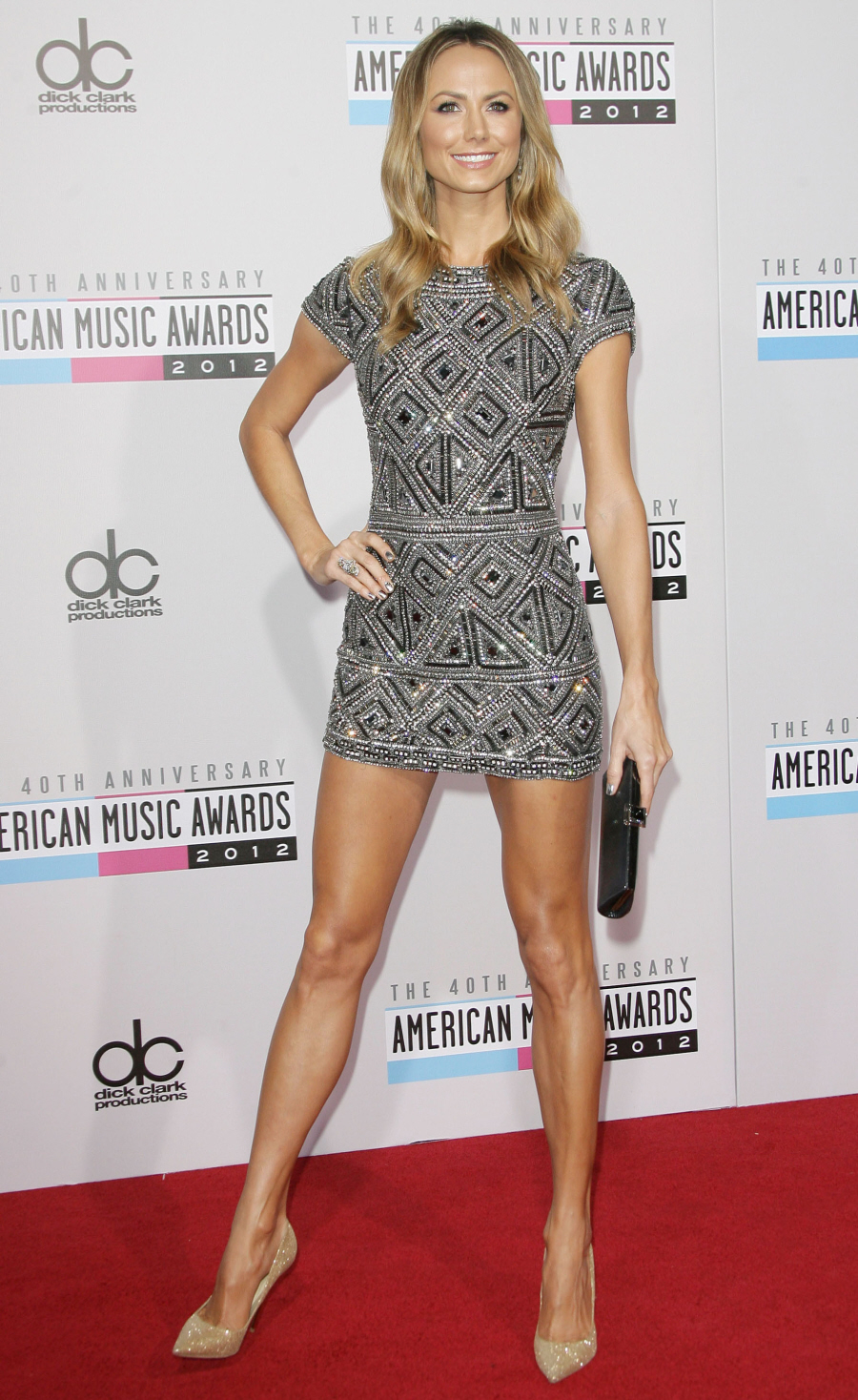 And here we have Kerry Washington in a Stella McCartney Resort 2013 dress. I really like Kerry and I really loathe this dress. Stella McCartney has literally NO IDEA what she's doing. These look like grandma's drapes dip-dyed neon yellow.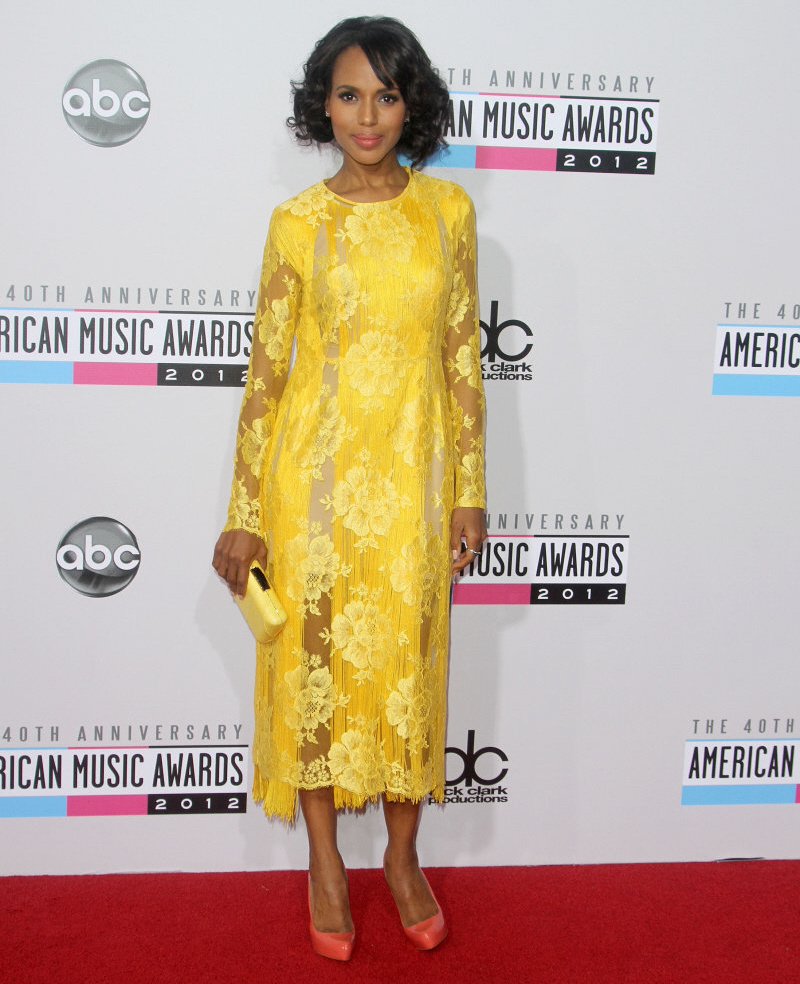 Gwen Stefani (with her No Doubt bandmates) – Gwen wore Balmain Fall 2012. I think it's head-to-toe Balmain – I like the leather pants but I think the blazer/jacket is too fussy. Instead of looking like something retro and special, it photographs like a cardigan that Bill Cosby would have worn in 1987.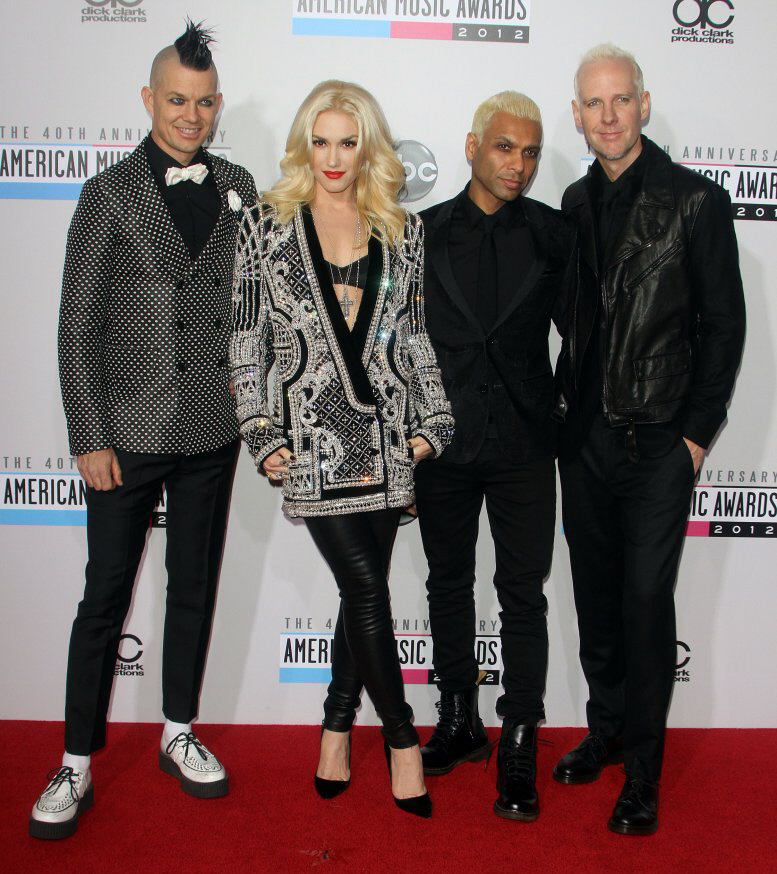 And finally, here's Taylor Swift in a Zuhair Murad dress. Much like Keibler, I'm starting to really admire Swifty's legs. She has nice legs, no joke. As for the Murad… I'm Murad'd out after Kristen Stewart wore the designer back-to-back last week. Plus, this is just a variation on a dress we've seen on Swifty dozens of times before.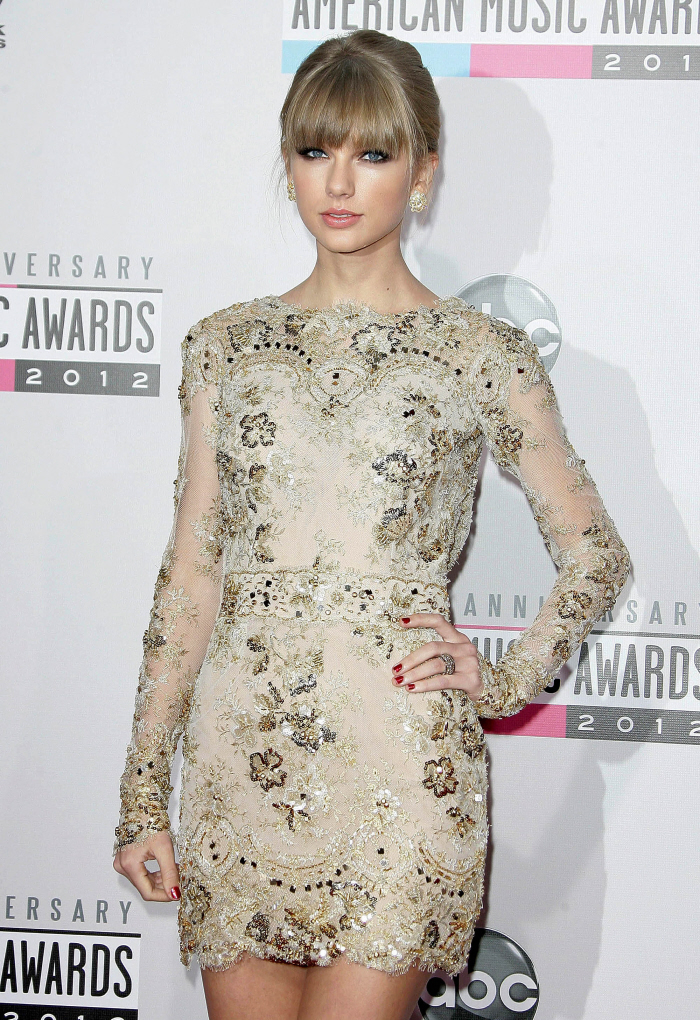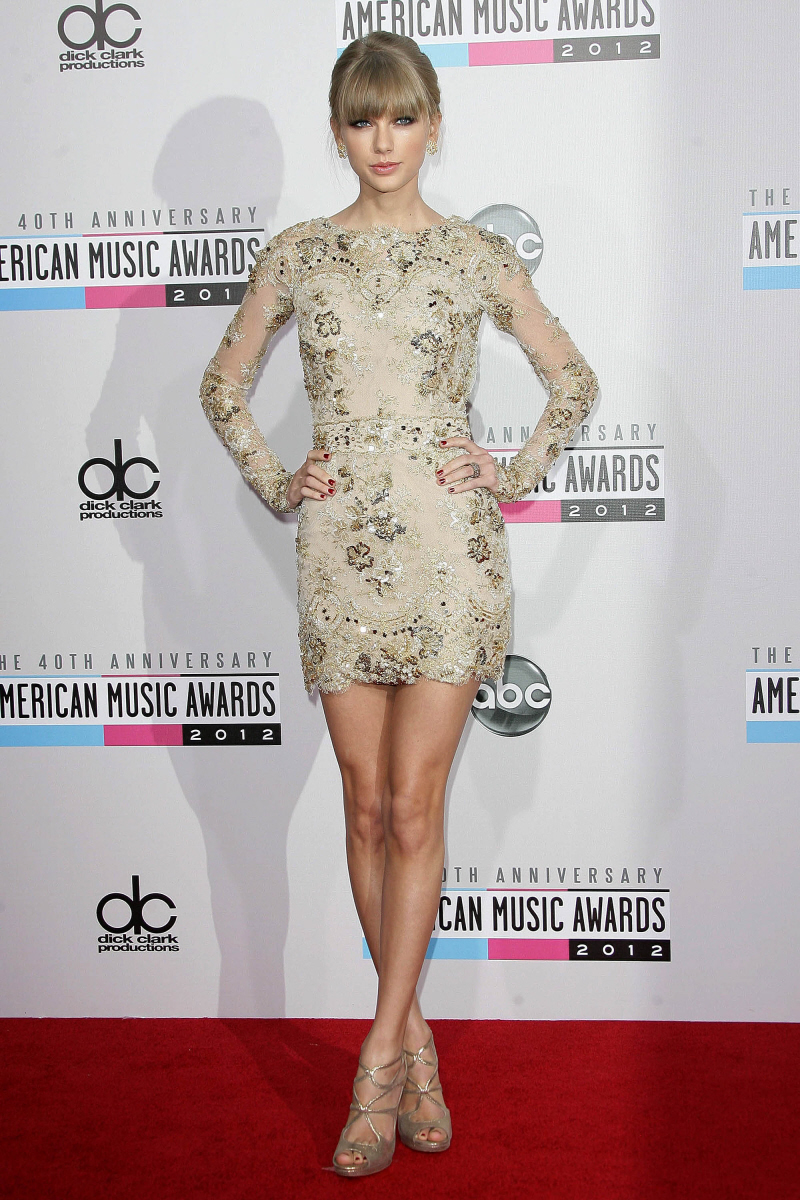 Photos courtesy of WENN, Fame/Flynet.