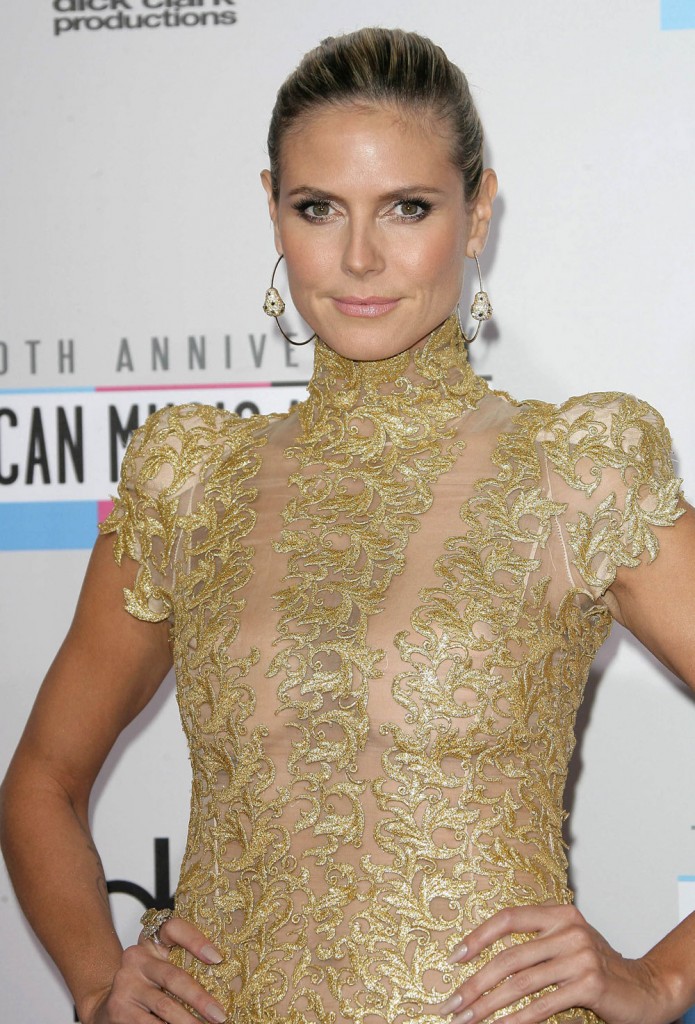 It's slower than usual for a Monday, which I should take as a nice sign that everyone is gearing down for the big food holiday in the US this Thursday. Still, it makes our jobs as professional gossips a little harder as we struggle for who to talk about. Let's stretch out the AMA Fashion into this one last post of a few stragglers.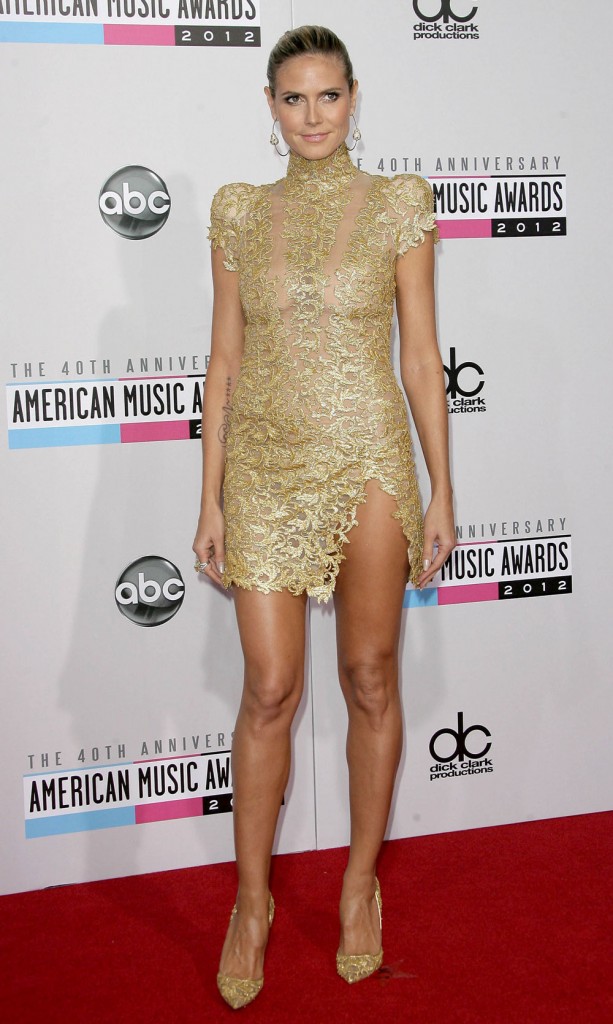 Here's Heidi Klum in her signature look: sexy ridiculous fug. This woman doesn't care what she wears as long as she shows off her hot body. To prove my point: this, this, this and this.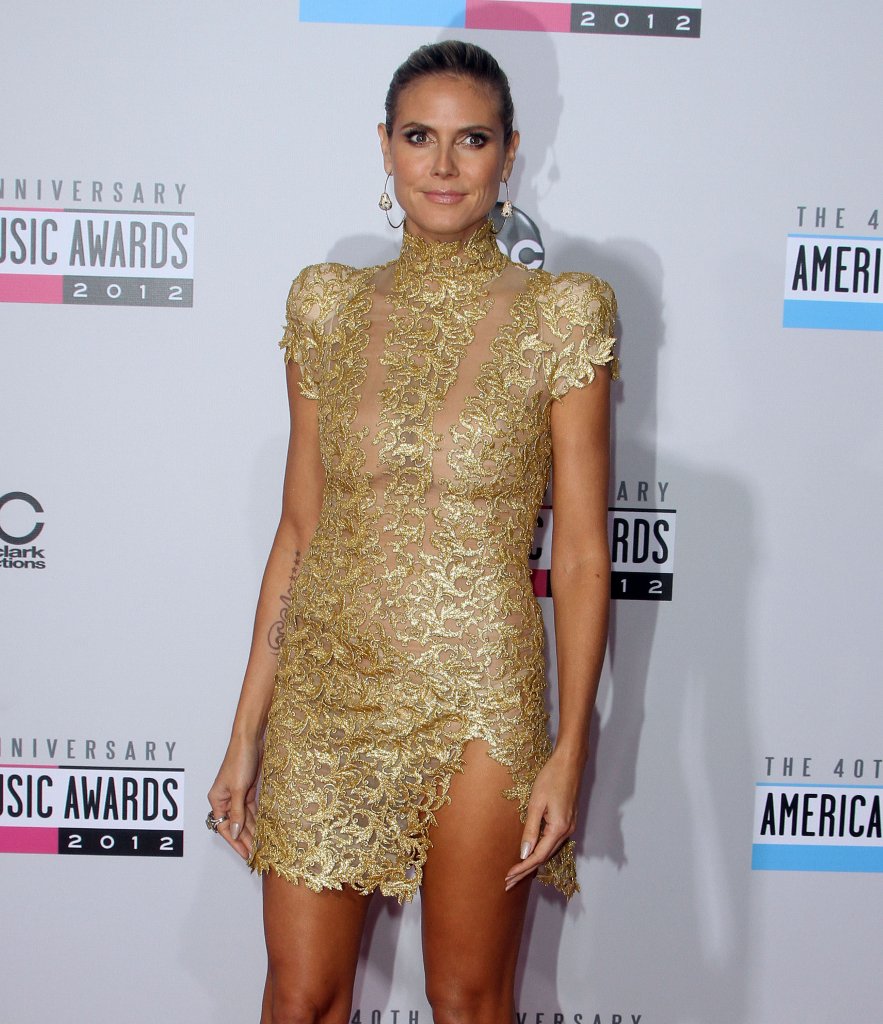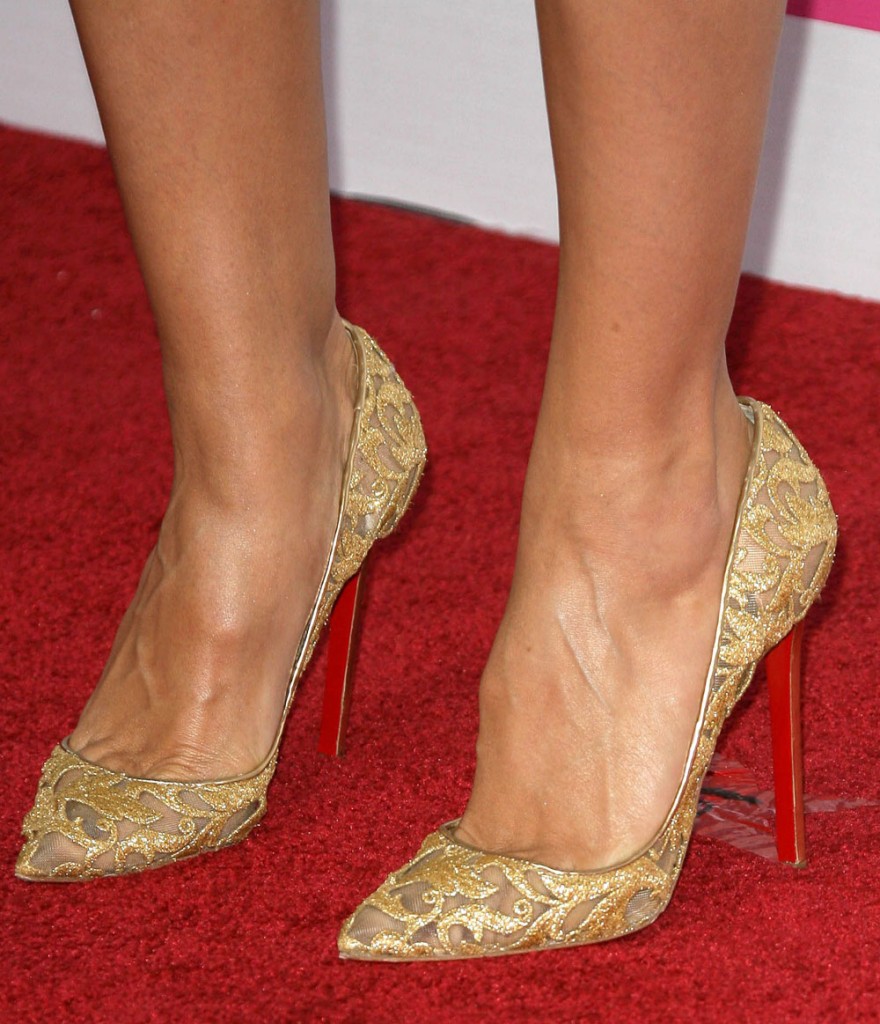 Heidi is in Alexandre Vauthier, who was responsible for her equally awful and ill-fitting Emmys gown. This time she's in a very tight, very short, very see-through gold lacy brocade gown with cap sleeves, shoulder pads and matching f'ing shoes. Matching f'ing shoes! That actually makes me angry for some reason I can't properly explain. These look like Louboutins, so I want to know if they were custom made to mimic the dress, or if the dress was designed to match the shoes. Either way, awful! (This material is something called guipure lace if you're interested, but you probably won't be after seeing it on Heidi.) I used to like Heidi when I barely paid attention to her, but lately she's on my sh*t list.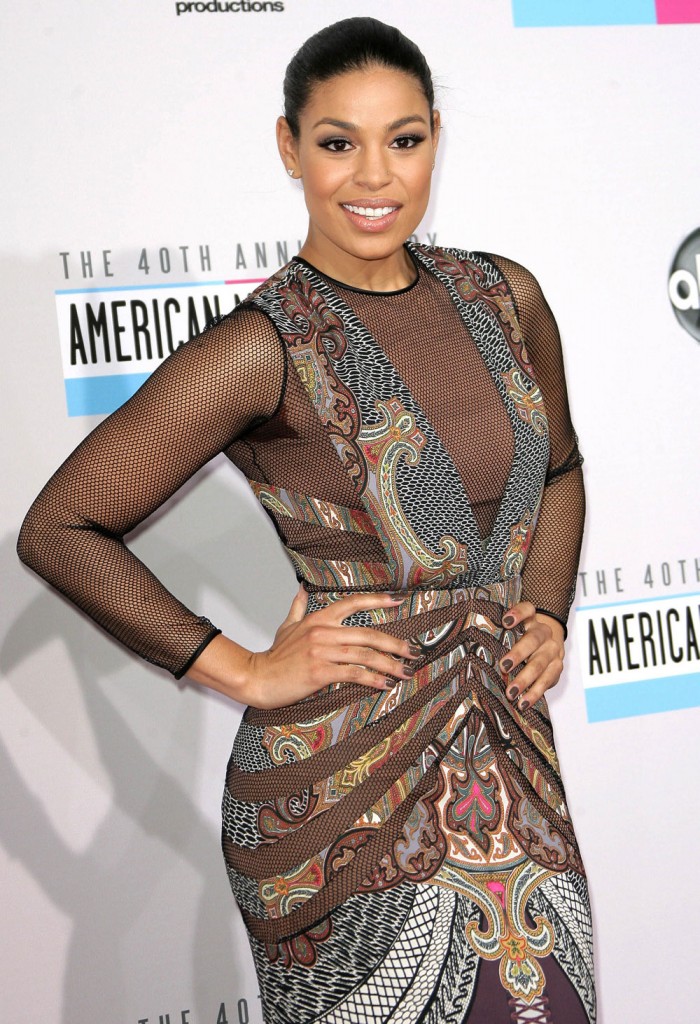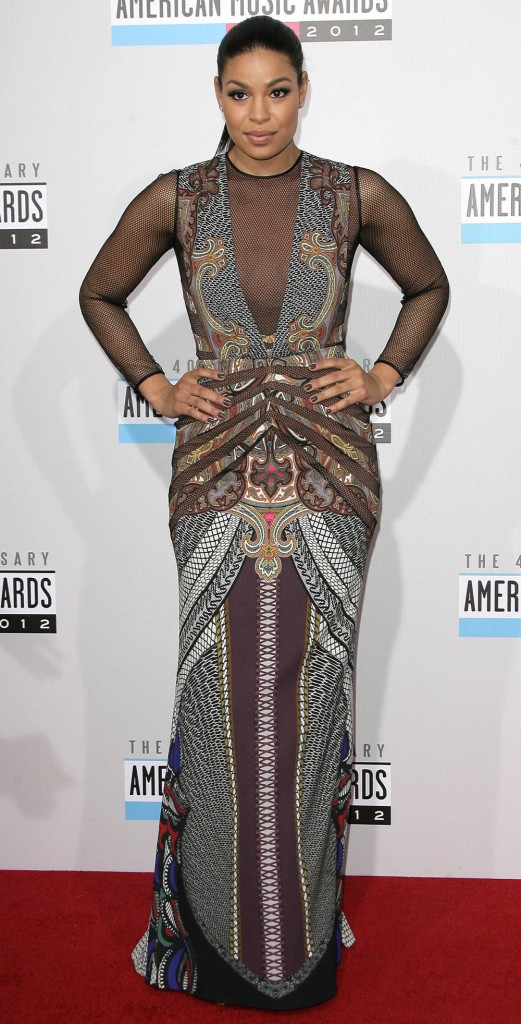 In contrast, Jordin Sparks is a sweetie with bad fashion sense. That's just the impression I get of her, she seems perfectly nice and harmless. She's in a mess of a patchwork and fishnet Etro dress that's supposed to be contemporary but just looks cacophonous. (Sorry for that $10 word, I couldn't come up with anything else and it is a music event after all.) It's not very flattering to her great figure, either. Red Carpet Fashion Awards claims that Sparks is pulling off this look, but I disagree. I don't think anyone could wear that dress well, apart from maybe Cate Blanchett.
Jordin was with her boyfriend, singer Jason Derulo. Huffington Post has a nice article about these two along with some quotes from Jordin saying she hopes he proposes. Play it closer to your chest, Jordin!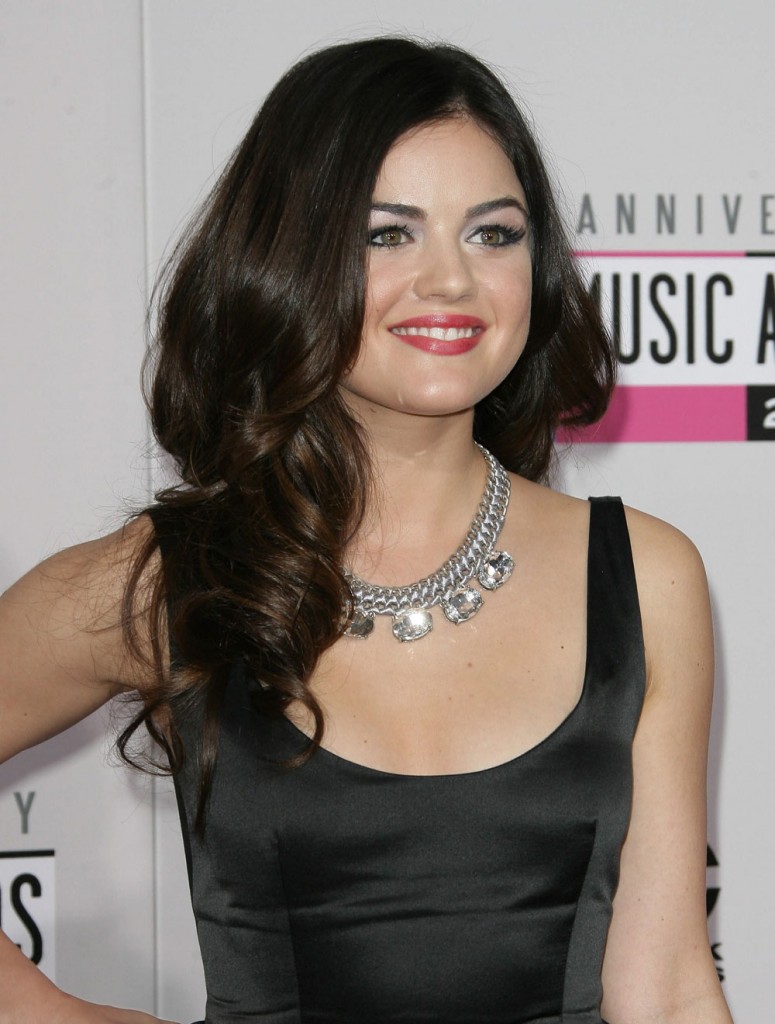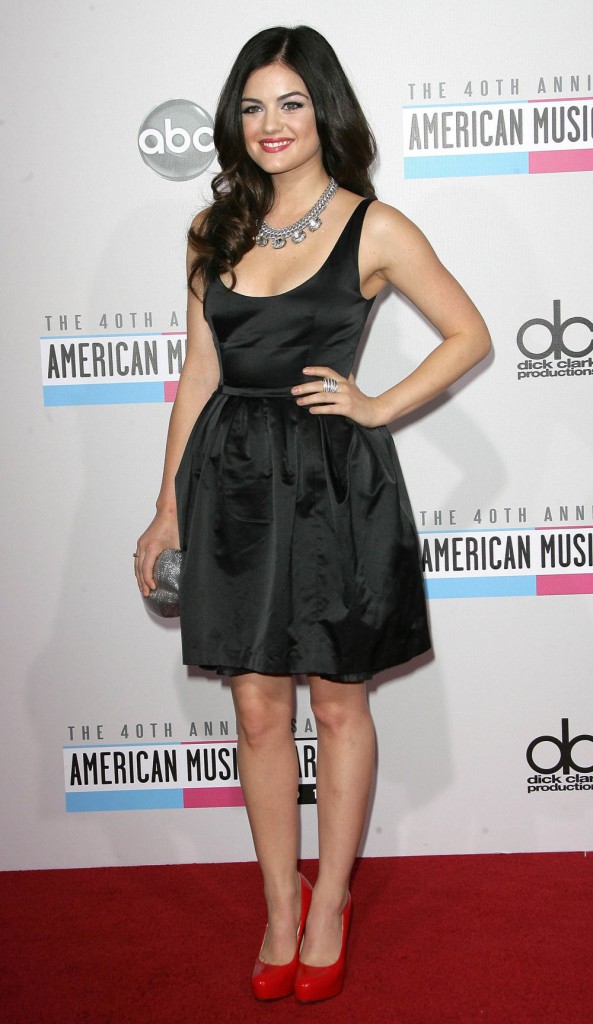 Lucy Hale from "Pretty Little Liars: was cute in a simple black cocktail dress with red heels and a statement necklace. It's a very young, innocent look. She's 23 though and I would put her at 17 or 18 in this outfit. She's got a baby face I guess.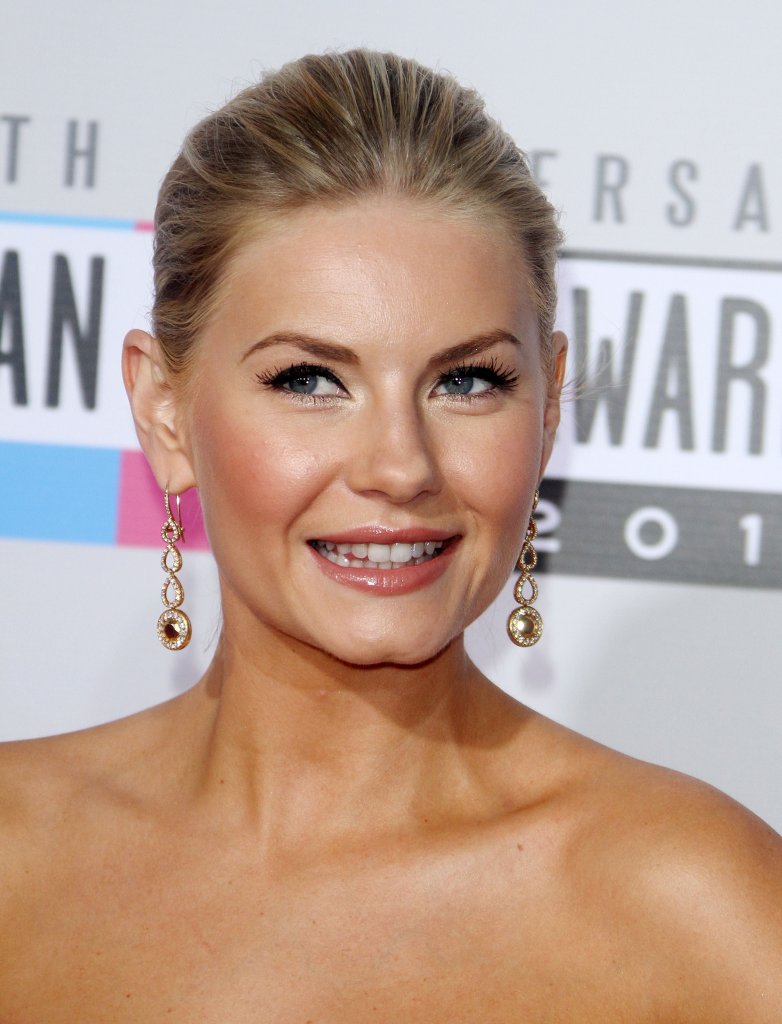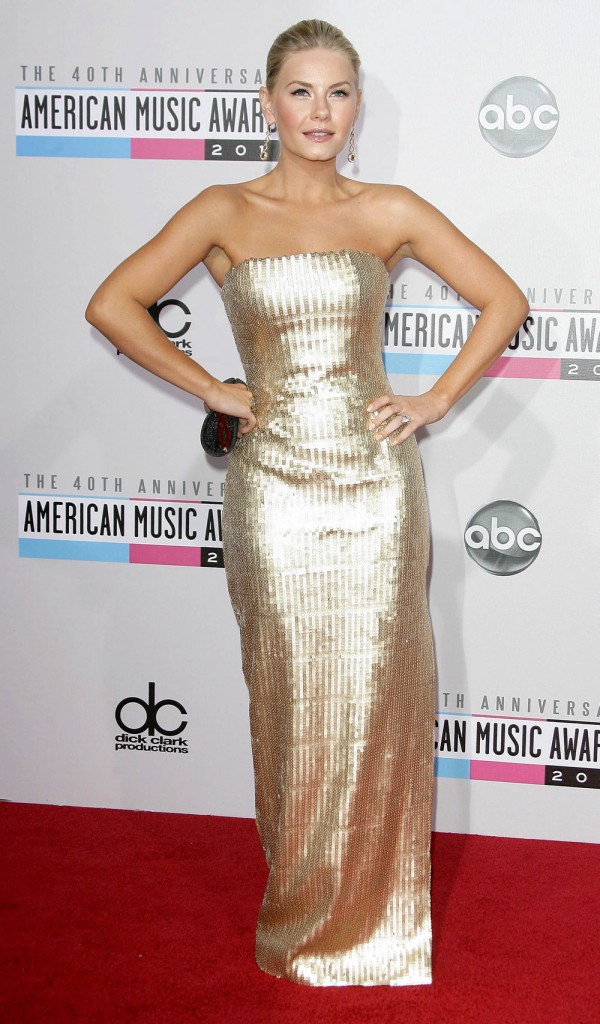 And finally Elisha Cuthbert of "Happy Endings" was looking like she was at the Oscars in a strapless, formfitting gold Georges Chakra gown. This dress is amazing, but I wonder if it's a little too formal for this event. Still, she looked incredible. Her hair and makeup were so well done too.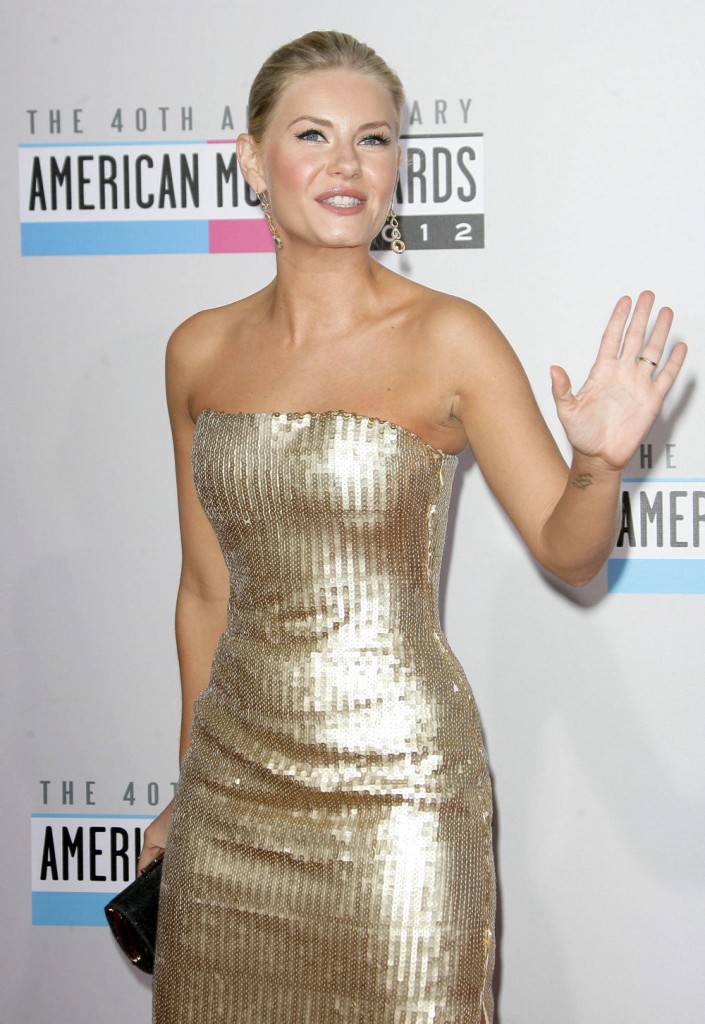 Photo credit: WENN.com and FameFlynet