The few times I've caught Wendy Williams' show I've been thoroughly amused. Wendy seems to truly love gossip, and she regularly tells it like it is and calls people out. Wendy was discussing Heidi Klum's new relationship with the bodyguard recently, and she pretty much said that Heidi must have been screwing the help back when she was married to Seal, considering that Heidi's new boyfriend has worked for their family for four years. Heidi first confirmed the relationship in September, but claimed at the time that it was "new." In a more recent interview, Heidi told the German press she was "in love" and that she fell for the bodyguard during the four year period he worked for her family. Well that really set Wendy off! She went off on Heidi during a gossip commentary segment on her show. Honestly, I didn't care too much about this story before now. Wendy got so worked up that she got me to care, you know? Here's more, from US Weekly. US gives the impression that Seal was there on Wendy's show, but he wasn't. Wendy was just kind of addressing him in general, letting him know she had his back.
On her self-titled talk show Tuesday, Williams, 48, tore into the Project Runway host, 39, and her intense new romance with her longtime bodyguard Martin Kirsten.

Although Klum went public with the relationship — her first since she and husband Seal announced their separation in early 2012 — in September, Williams argued to her audience that Klum and Kirsten have been romantically involved for much longer than that.

"He's worked for Heidi in the family for four years. Seal, you know what that means — and not just when you were out of town," she said, later adding, "I don't think this is a new relationship, do you?"

(Of her South African-born beau, Klum recently told German magazine Bunte "I'm in love!" She explained to Katie Couric back in September that the romance had "just started" with Kirsten over the summer. Although Seal initially lashed out about Klum's new beau, complaining that his ex was "fornicating with the help," he later explained that he never implied his wife cheated during their seven-year marriage.)

Referring to a displayed snapshot of Kirsten carrying and embracing Leni, the eldest among Klum and Seal's four kids, Williams commanded the "Kiss or a Rose" singer to "[get] half her money."

"I haven't reported a story about love this disgusting since Sandra Bullock and that man," Williams continued, referring to Bullock's ex-husband Jesse James, who infamously cheated on the Oscar-winner with many women.

"It pains me to report stories like this when the woman, in my mind, is clearly in the wrong," Williams ranted.

She then offered Seal an action plan to "get back at" Klum: "You don't let the finances go with this divorce. I don't know how much you're worth, but she's worth more. you need half!"

Her second suggestion for Seal? "You need yourself a new girlfriend," she advised. "Someone young, hot and with a long future in modeling, and really fertile."
She added: "I'm thinking someone like Kate Upton would make Heidi's pot liquor cooler."
I went back and read US' recap of what Heidi told German magazine Bunte, (I missed it because it came out on Friday) and Wendy is absolutely right. Heidi admitted in that story that the bodyguard worked for her family for four years and that she fell for him during that time. She said "I'm in love," and added "This is one reason why I'm so fond of him. He's been helping me for four years now, and he takes wonderful care of the kids. He plays with them, he protects them. I trust him." That's ridiculous! It's one thing to openly date the guy, it's quite another to admit that she fell in love with him while she was married to Seal! All of this happened when she was gushing about Seal and how Seal was such a great husband and father. Maybe she's rewriting her history with this guy in order to make Seal jealous, but either way it's very, very shady. You wouldn't expect Heidi to learn that she should STFU about her relationships either, after how it turned out with her marriage.
I guess Seal was telling the truth when he said Heidi was screwing the help on the side.
Update: A lot of you are commenting that Heidi isn't admitting falling in love with the bodyguard when she was married. That's what I read into it, but I'm definitely taking a leap. The fact that she admits he has been with her for four years is very suspicious to me.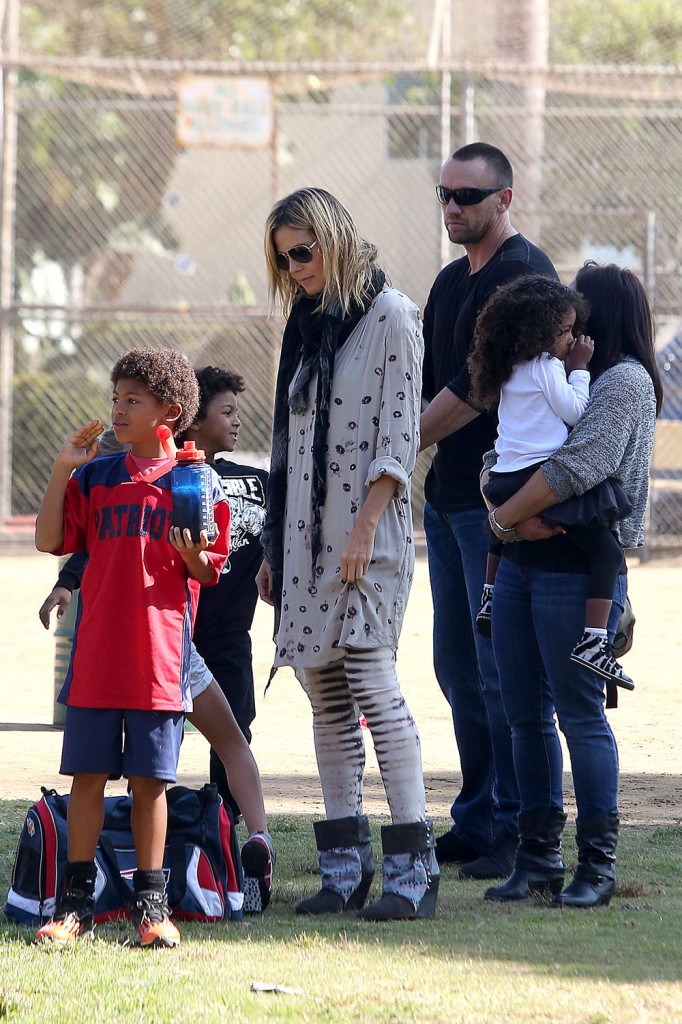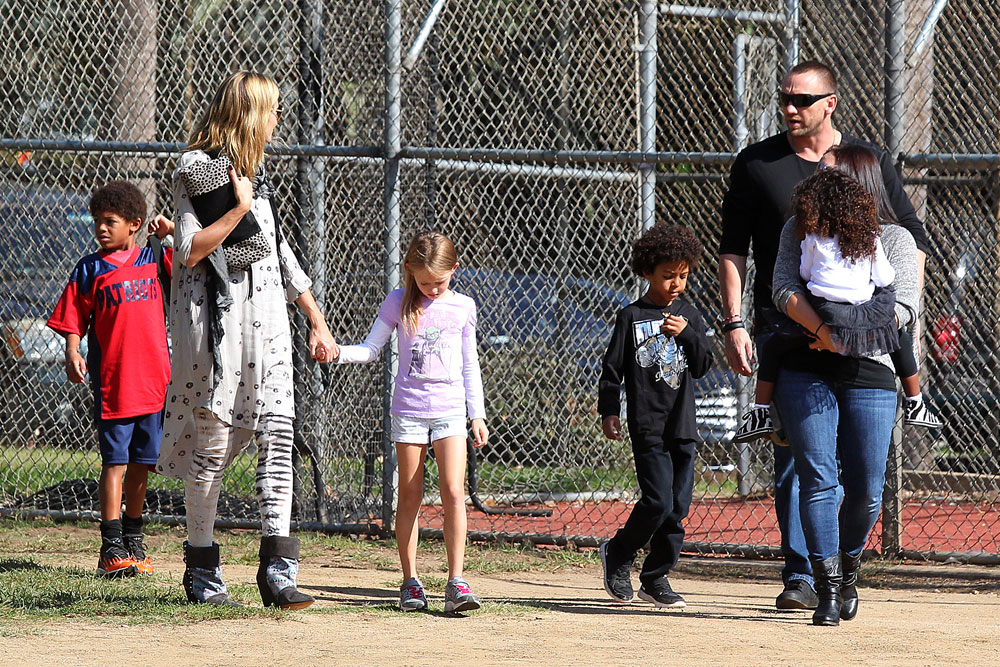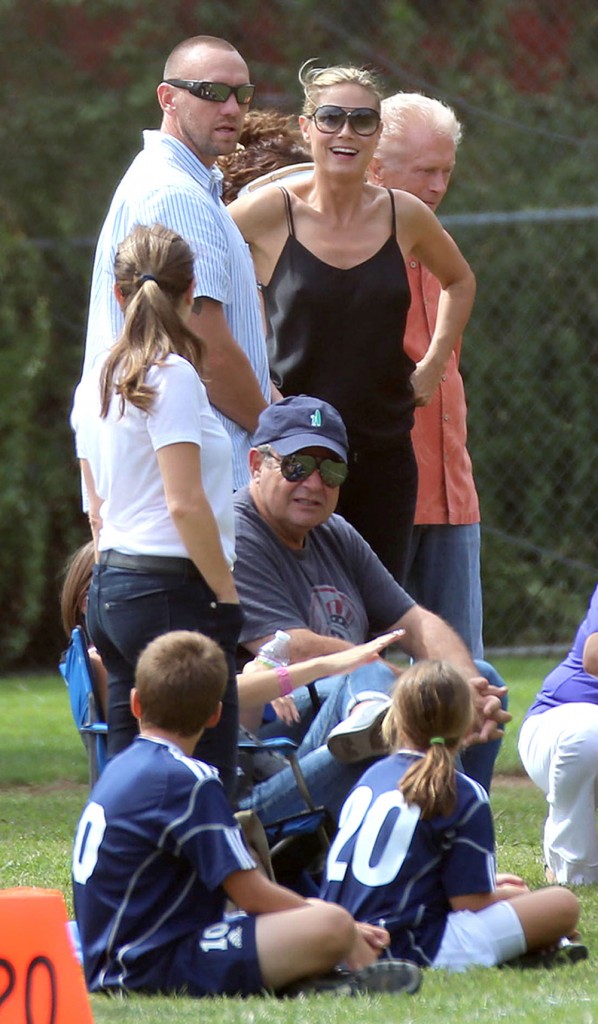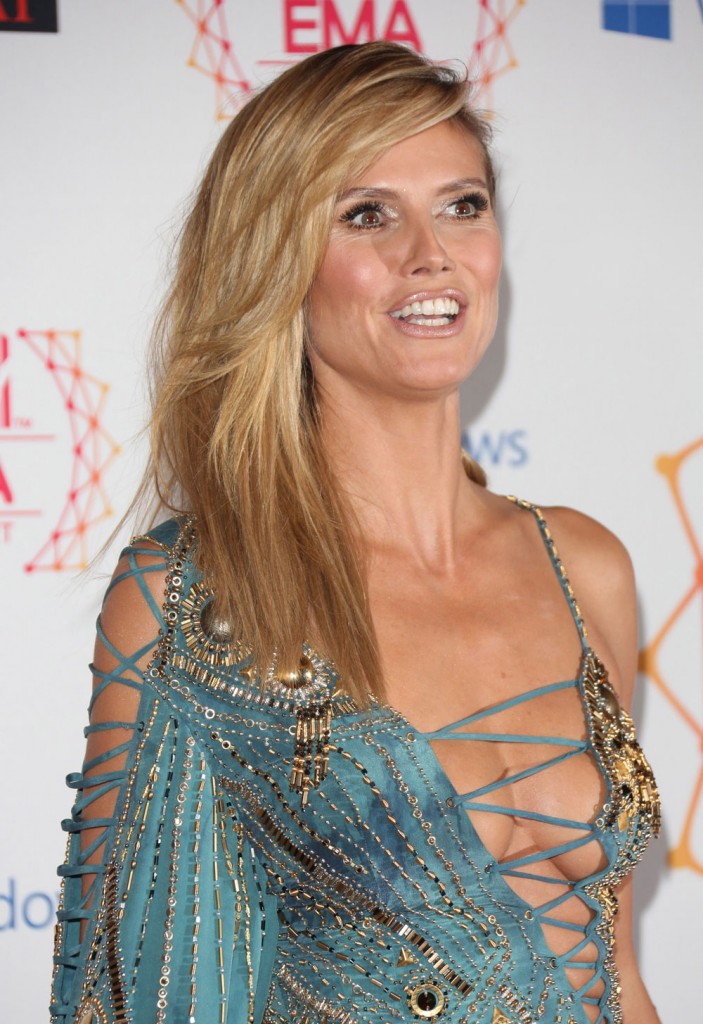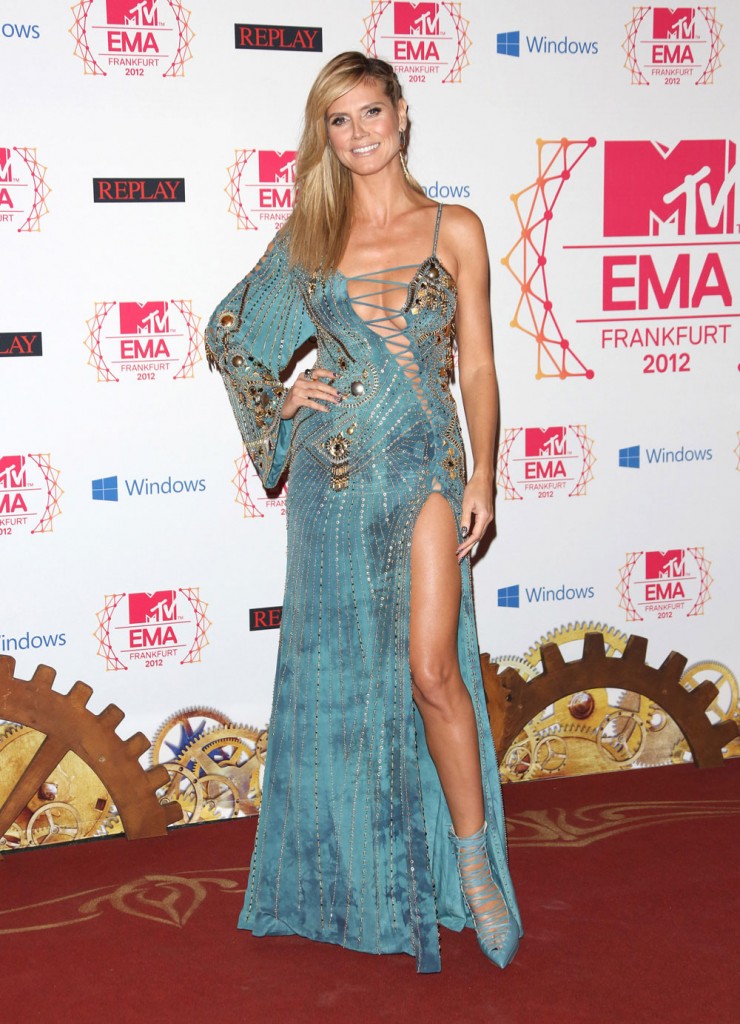 Heidi Klum is shown on 10-6, 11-3 and 11-11. Credit: WENN.com