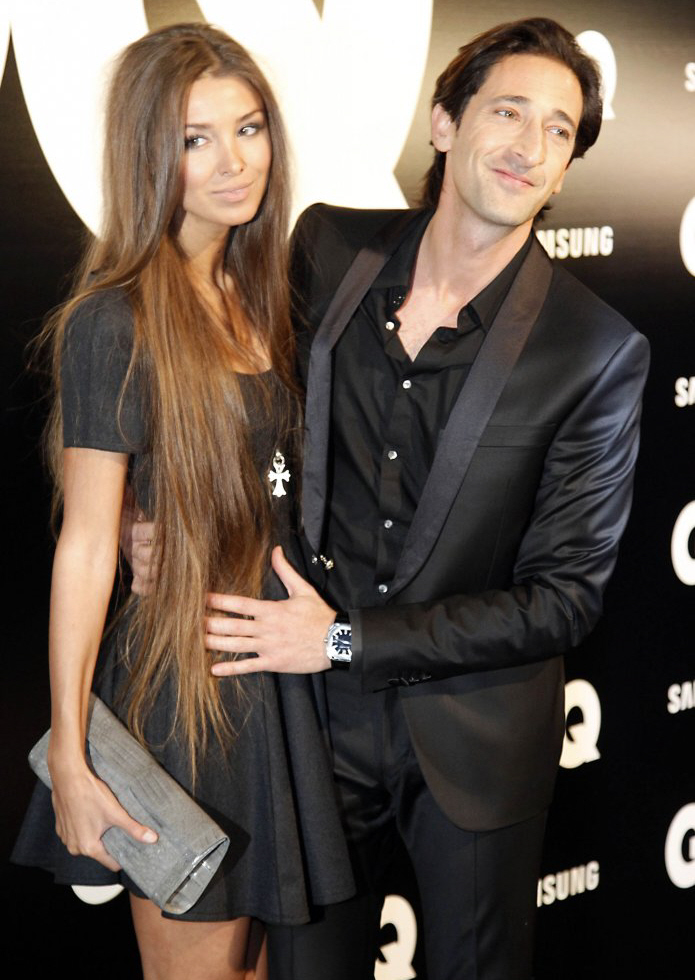 I don't know why so many of you seem to have abandoned poor Adrien Brody! Just a few years ago, an Adrien Brody post would draw a significant number of ladies who would get all sigh-y and lovesick for his crazy nose and sad eyes. But when I wrote about Adrien last week, most of you were like "meh." Is it because many of the Brody fan-girls have had a "come to Jesus" moment and you realize he's kind of sleazy and d-baggy? Or is it because he has a girlfriend now?
These are pics of Adrien with his girlfriend Lara Lieto at last night's GQ 'Man Of The Year' awards in Madrid, Spain. Does anyone else think it's weird that no one ever says how old this girl is? She looks really young. My guess is that she's under the age of 25, probably closer to 20, but I can't find any proof or citation anywhere of her actual age. And Adrien is 39 years old. And he still poses like a d-bag.
But really, I'm writing about these photos because of Lara Lieto's hair!!! LOOK AT IT. That is some long-ass hair. Is it her own? I honestly don't think those are extensions – I think it's her real hair? Is that naïve? Now, I've had long hair most of my life. I think the longest I've ever worn my hair is probably just above my natural waist. And you know what? That's too long. When you wear your hair that long, it's a mess of split and damaged ends. You feel literally and figuratively weighed down. Right now I have my hair in my standard zone, to my bra clasp. That's what I think of as "the long-hair zone" – anything around that area. Anything beyond that area, and people think you're wearing extensions or you just look like this – like "OMG, WTF?"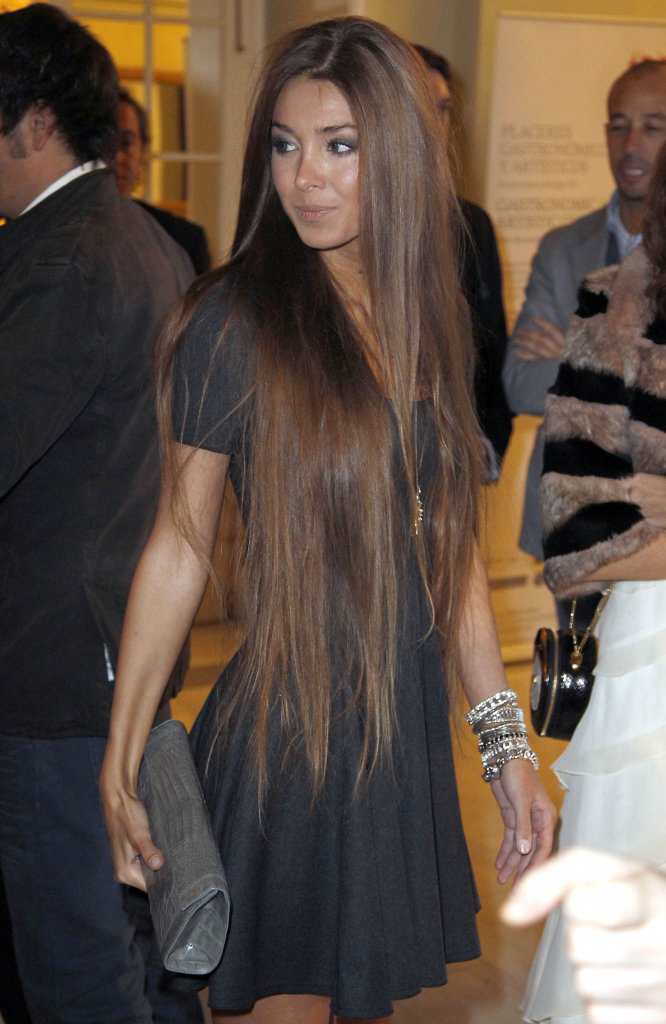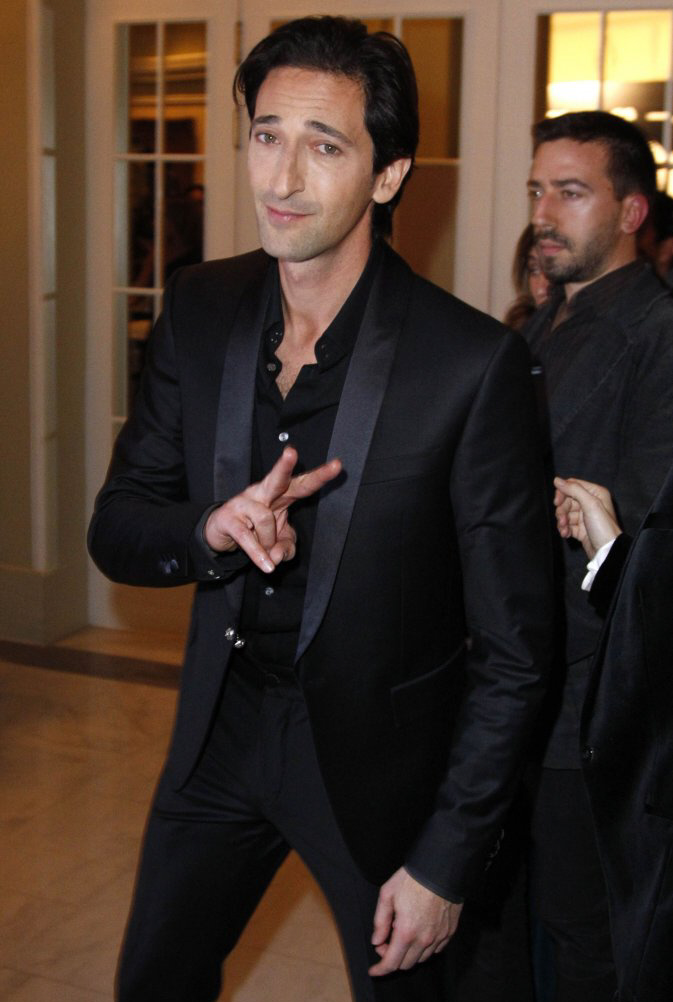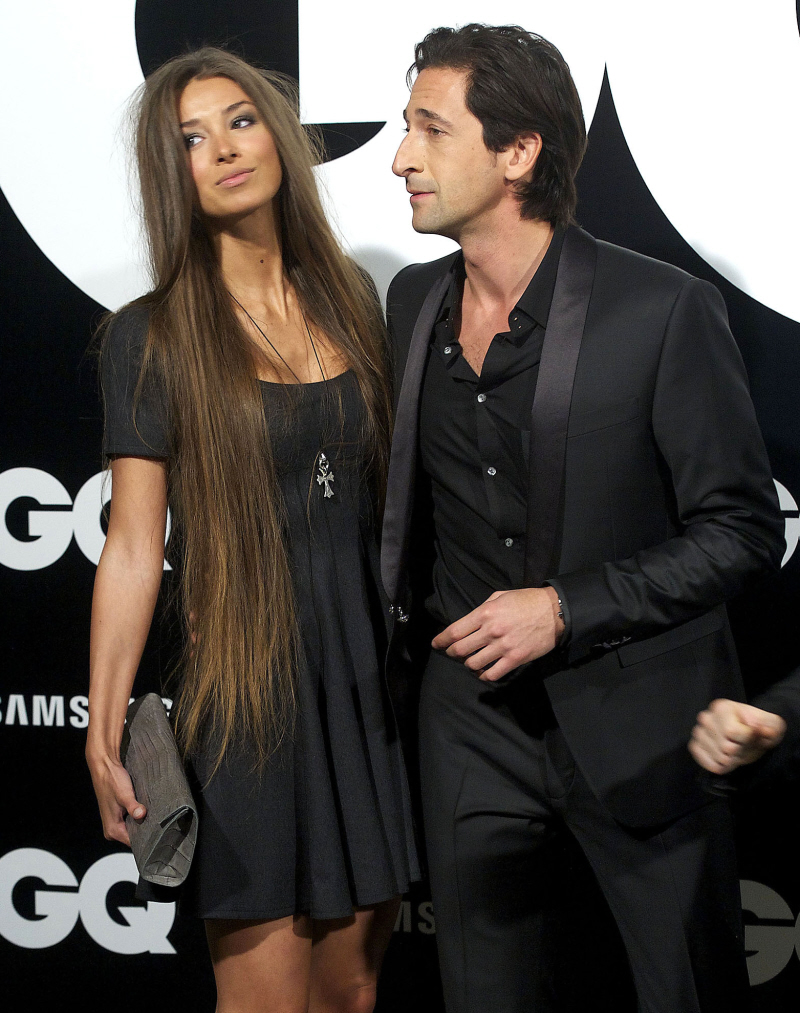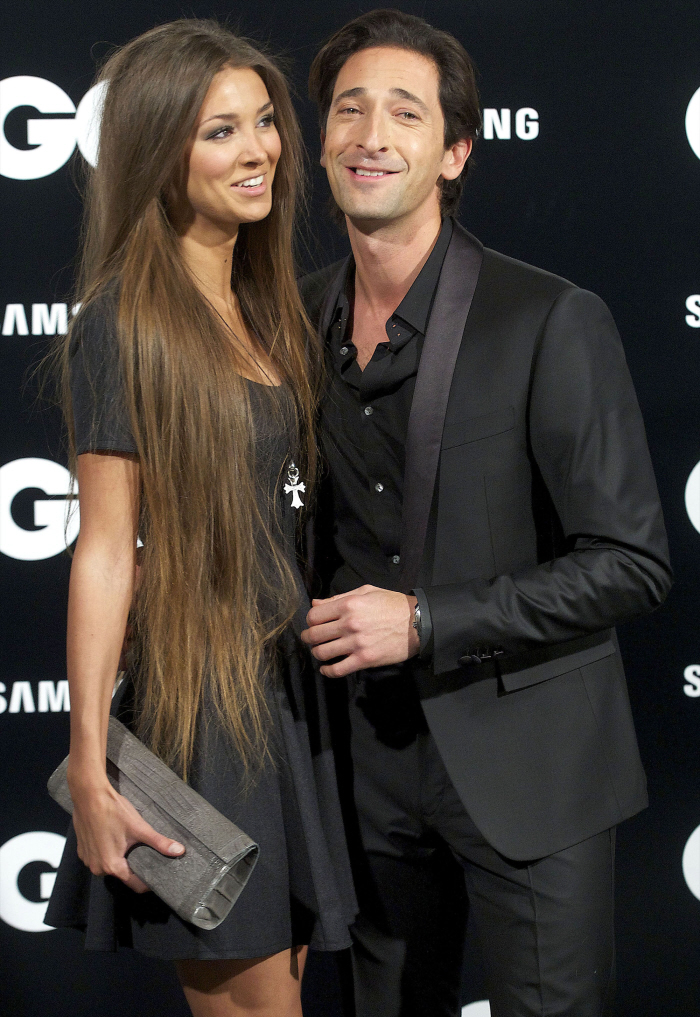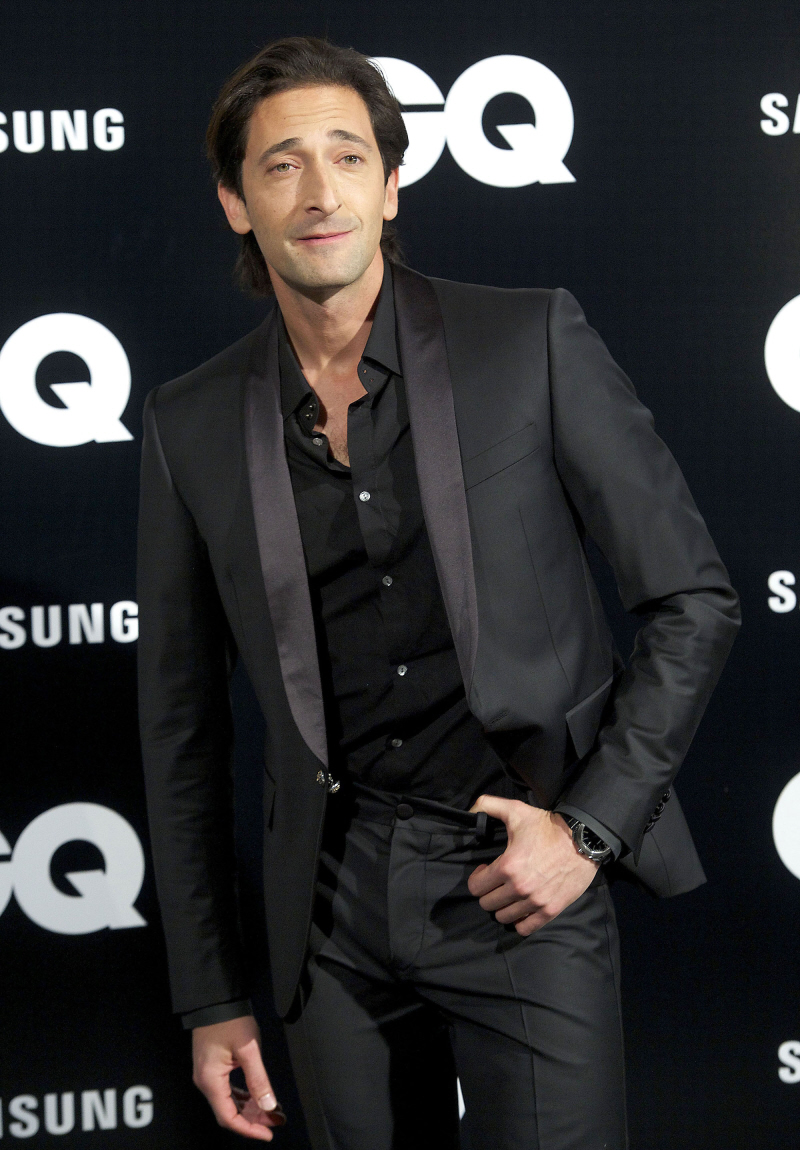 Photos courtesy of WENN, Fame/Flynet.