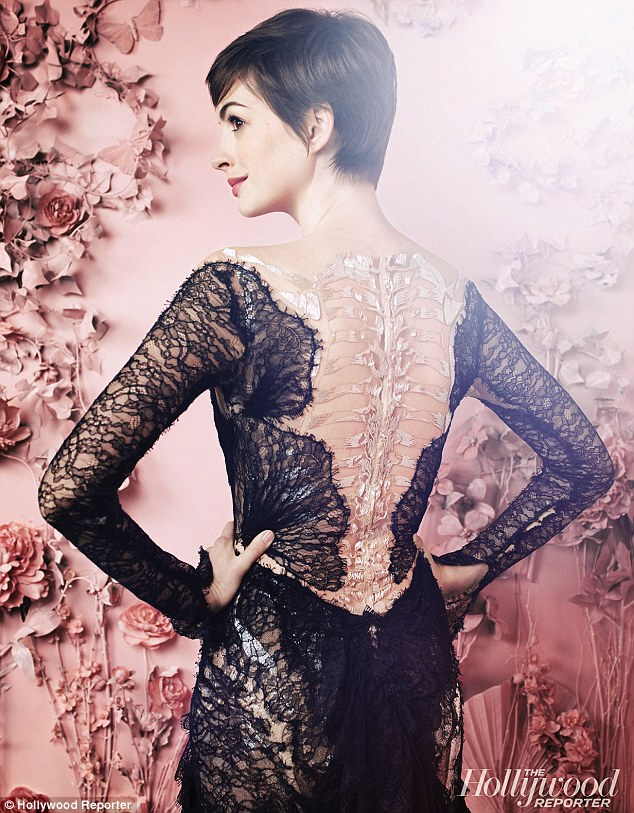 I mentioned this in the earlier Cameron Diaz post, but here it is again – this week's Hollywood Reporter features an excellent "Actress Roundtable" – Naomi Watts, Helen Hunt, Sally Field, Amy Adams, Rachel Weisz, Marion Cotillard and Anne Hathaway, all sitting around and talking about work and Hollywood and their fears and such. There's a lot of somewhat interesting information, but I'm just going to focus on Anne Hathaway in this post. You can read THR's story here – I would recommend it! I think Rachel Weisz comes across the best, quite honestly. She seems comfortable in her own skin. As for Anne – look at what she's wearing in these awful photos! The same horrible Marchesa dress that Kristen Stewart wore to the SWATH premiere months ago! I hated that dress on K-Stew, and I loathe it on Annie. Here are some highlights from Anne's part of the discussion:
Anne's biggest fear: "I always think I'm terrible. So it's always a relief when I find out that I wasn't. I've had roles where I realized that I was in way over my head — and that is my biggest fear. My biggest fear is overreaching. I have been in situations where I felt swamped, and it's turned out really well; and I've had other situations where I've had to walk off the film after five minutes because I realized I was in way over my head.

Walking out of her films: "Yeah. I've had a couple of films that I just can't watch. The experience that I'm thinking of — and I will not say which one — I tried to get out of it because I just knew from a technical standpoint I wasn't going to have enough time to prep and I just talked myself into it. It was just too good of an opportunity to pass up and I thought, "I can get there, I can do this." And when you don't feel that you got there, it's always going to just gnaw at you."

On hosting the Oscars: "Oh, scars. I went into it with a lot of trust and a lot of hope, and I had a blast doing it. And I realized afterwards, I played to the house; it's a 3,500-seat theater, so I was just shooting energy to the back of it and it was like a party! It was great! And I think it looked slightly manic and "hyper-cheerleadery" onscreen. But I have no regrets about doing it. Oh God, no [I didn't watch a tape]! Whether or not it was an actual failure, it was perceived as a massive failure."

Annie wants babies: "I really want to have a baby, and my husband and I are like, 'Where are we gonna live?'"
So I guess Anne isn't currently pregnant, but she will be soon enough? Here I was, thinking that she would make a baby bump part of her Oscar campaign! I guess not. Us Weekly's sources say that Anne's definitely got babies on the brain too, and that it should be happening soon. What I'm saying though is that she's running out of time to use a potential pregnancy as part of Oscar campaign strategy – it's almost December! Of course, she could be pregnant right now… and an announcement might come mid-January (in time for the Globes!). That might work.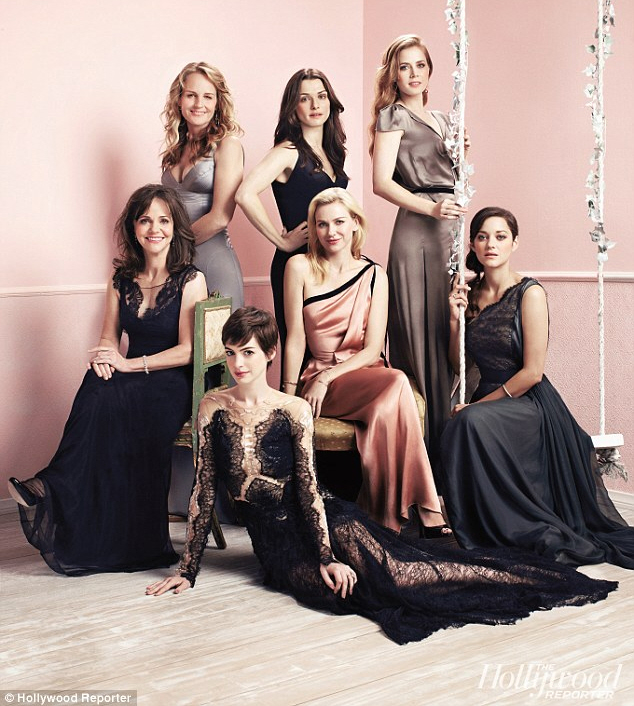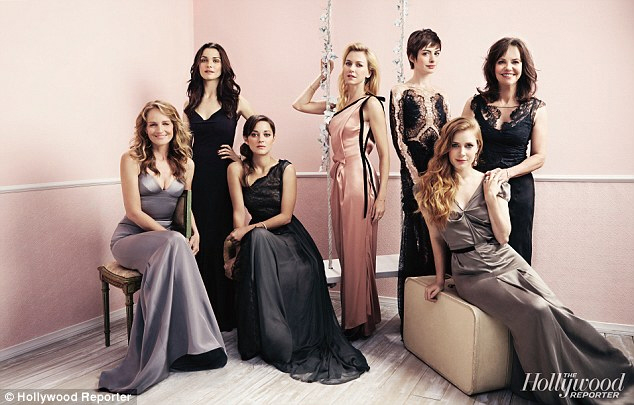 Photos courtesy of THR.