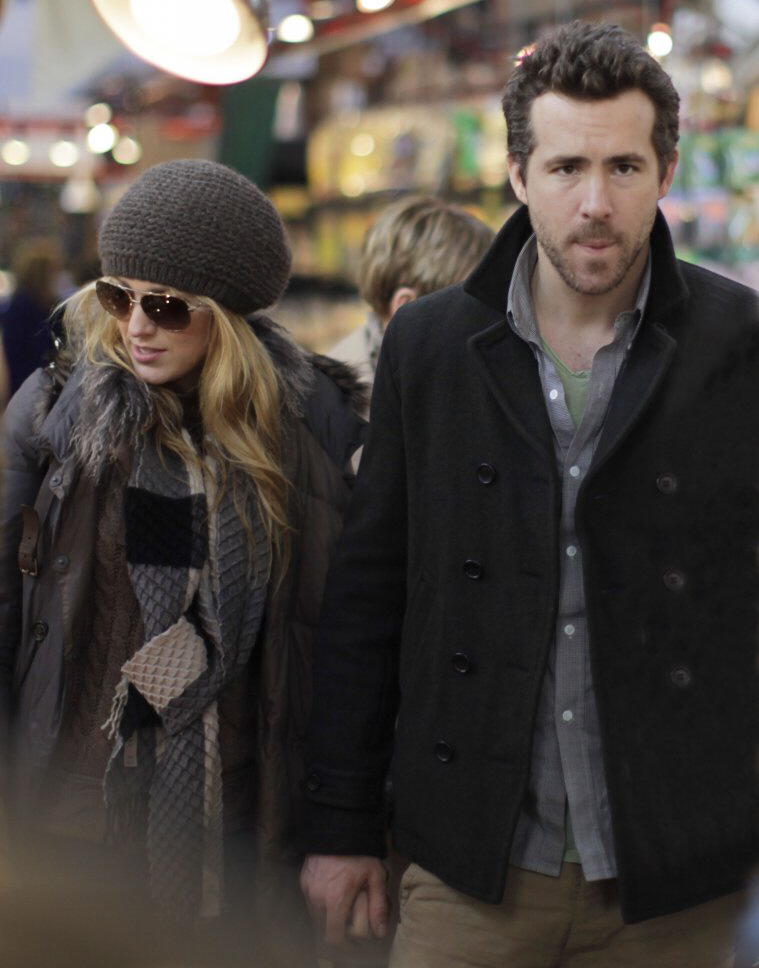 Does anyone feel like Blake Lively is drifting around, waiting for her next "project"? She spent a year making this Ryan Reynolds thing happen – and she not only got the ring (a huge pink diamond), but she got her fancy wedding too, and she got it on her terms. But does Blake ever have second thoughts about putting all of that effort into landing… Ryan Reynolds…? I mean, is he that big of a catch? Maybe to her. Maybe to some ladies. Anyway, I think Blake's next "project" is going to be pregnancy and motherhood, followed by a glamorous (and yet "down to earth") family life in New York for a bit. Blake is going to put her focus into that for a few years, and then after that… who knows?
Here's what I don't think: I don't think Blake is a back-slider. Once she's moved on from someone, she never looks back. So while her relationship with Penn Badgley served its purpose, she moved on in a hurry and didn't look back. Of course, Blake and Penn still had to work together on Gossip Girl. Which might have caused some jealousy with Ryan?
Just two months after his highly romantic wedding to Blake Lively, Ryan Reynolds is acting more like the green-eyed monster! Sources tell Star that Ryan, 36, lashed out at Blake, 25, after spotting his new bride getting chummy with her ex Penn Badgley. The Gossip Girl costars have stayed friends since they broke up two years ago, yet photos of them laughing and hugging at the show's wrap party proved too much for Ryan to handle.

"He and Blake got into a huge fight about her being so touchy with Penn," says our insider. "Ryan told Blake that he broke off all contact with Scarlett Johansson after they split, and he expects the same from her. She doesn't see it that way, though – she still cares about Penn as a friend, and she's not back down."
[From Star Magazine, print edition]
On one side, I've heard that Ryan is a jealous guy, so I could believe that there's some truth to this. I also think there's a decent chance that Scarlett Johansson fooled around on him, and like so many men that get cheated on, Ryan might have brought those issues into his relationship with Blake. But on Blake's side… I just don't think she's doing anything wrong or untoward. She was just hanging out with a friend/costar/ex at the wrap party, and she'll probably never see Penn again. Besides, Penn has a girlfriend now too – the lovely Zoe Kravitz.
PS… No, I don't know when Blake and Ryan's wedding photos will be coming out in Martha Stewart Weddings. It's supposed to be the December issue, so I guess it will be out very soon.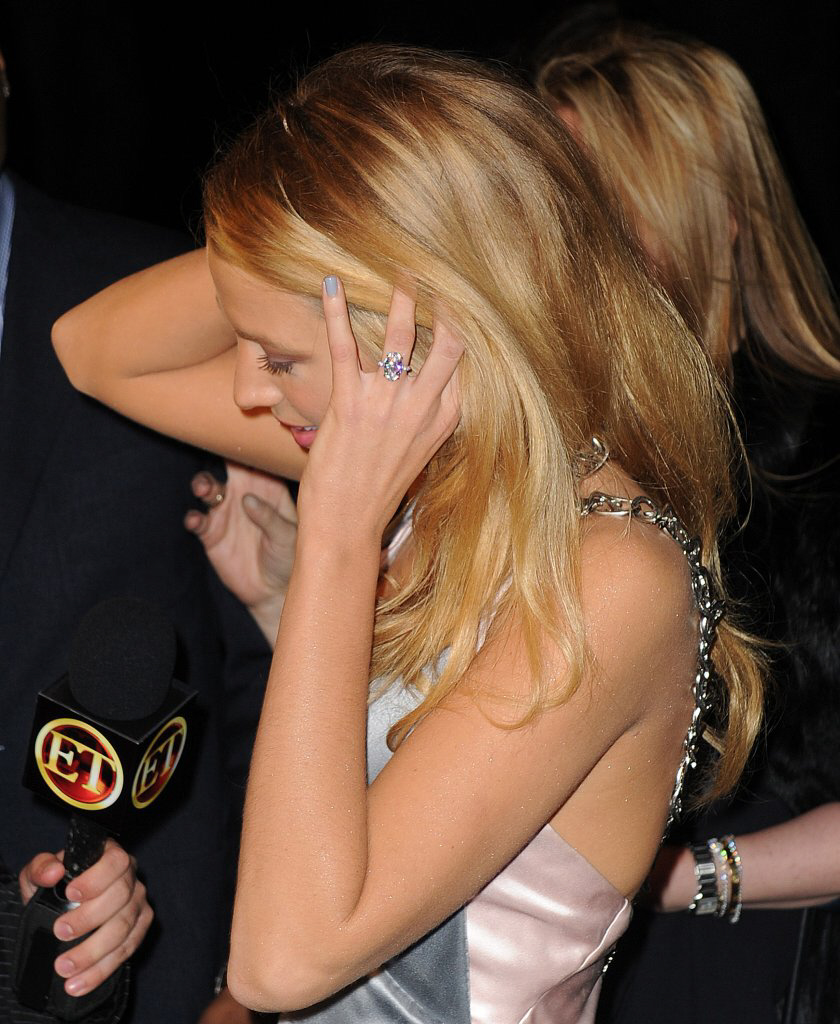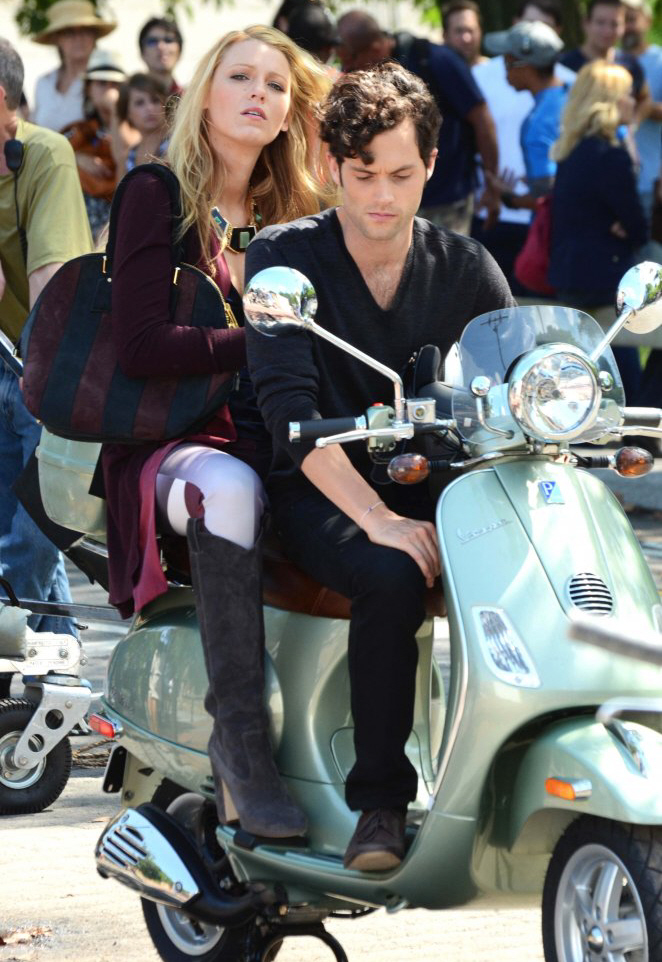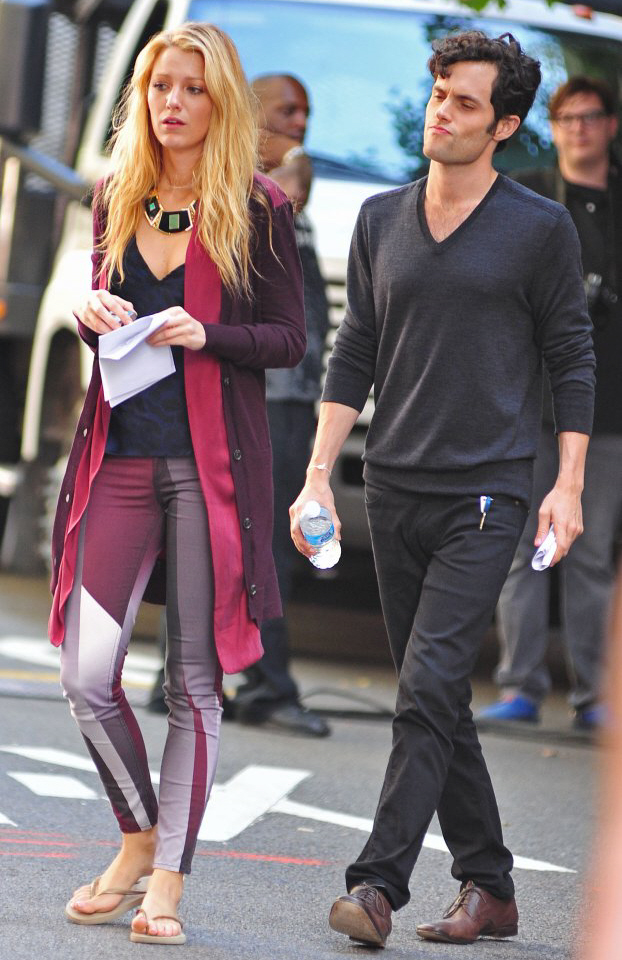 Photos courtesy of Fame/Flynet.