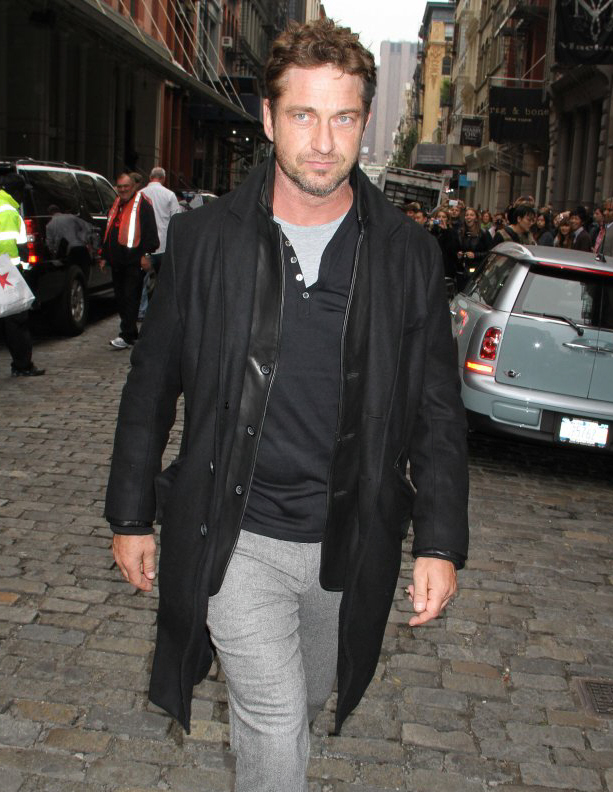 Oh, Gerard Butler. My beloved Gerry Buts. Lovely G-But. The Butler. Scottish Thunder. My Scottish lover and I parted ways a few years ago, but I guess I only made it official earlier this year, after a great deal of arguing with myself. Yes, G-But is a sleaze. But he was MY sleaze for a long time, and I defended him. And then came yo-yo dieting and addiction problems and rehab and more partying and womanizing and a random hookup with Brandi Glanville (whose name he didn't remember) and the final nail in the coffin of my love was when he boned some poor hippie in a Porta-potty at Coachella. I was done. But can I still enjoy photos of him? These are pics of Gerry in NY and LA over the past few days while he's promoting Chasing Mavericks. He looks sleazy and gross… but I still feel a bittersweet twinge. He could have been somebody. He could have been a (dong) contender. He squandered it. But to hear The Butler talk about it, he's still got my love, and the love of many, many ladies.
We're not surprised to hear that Gerard Butler, with his legion of admiring fans, learned how to flirt at a young age. It all happened when the Scottish actor was "third year" in school – which would be about 14 years old, he told CNN.

"[T]here was a girl … she was running up the stairs and I said something and I let it linger…something like 'Oh really? Well, we'll see,'" the 43-year-old said. "And I just kept looking at her and she looked at me and there was this moment, and suddenly my heart jumped and I could tell that it did that with her, too! And I went…OK, that's flirting. And that works! And that's exciting!"

"It's just that nice moment where you give them an extra smile, especially with women," Butler continued. "That seems to be my memory of the first moment when I learned how to flirt – you know, have an effect on women like that."

But it wasn't so easy to charm his way into Jessica Biel's good graces. The recently wed actress, 30, plays Butler's ex in the December 7 romantic comedy, "Playing for Keeps." When they first met, Butler said, he found her "lovely, but a little bit reserved."

"Then the more you get talking, and suddenly she makes a joke and you go, 'You're funny!' Then you get this whole other side of her," said Butler, who now counts Biel as a really good friend. "[W]ith me you get it all immediately. But with her it's like this you know you peel back layers and you just see more and more depth and humor. Fortunately we had a long time before the movie started to hang out and to rehearse and then by the time we started we had the best chemistry."
Jessica Biel: Onion. Ha. Who believes that? No one. On one but The Butler, who is as deep as a f—king puddle. I don't know what I would do if Gerard tried to flirt his way back into my heart. I guess it would depend on his moves. Does he even have "moves" at this point? I think he's set the bar so low for himself that he just points to the first leggy woman he sees at the bar and he just leers at her until she comes over. Gross.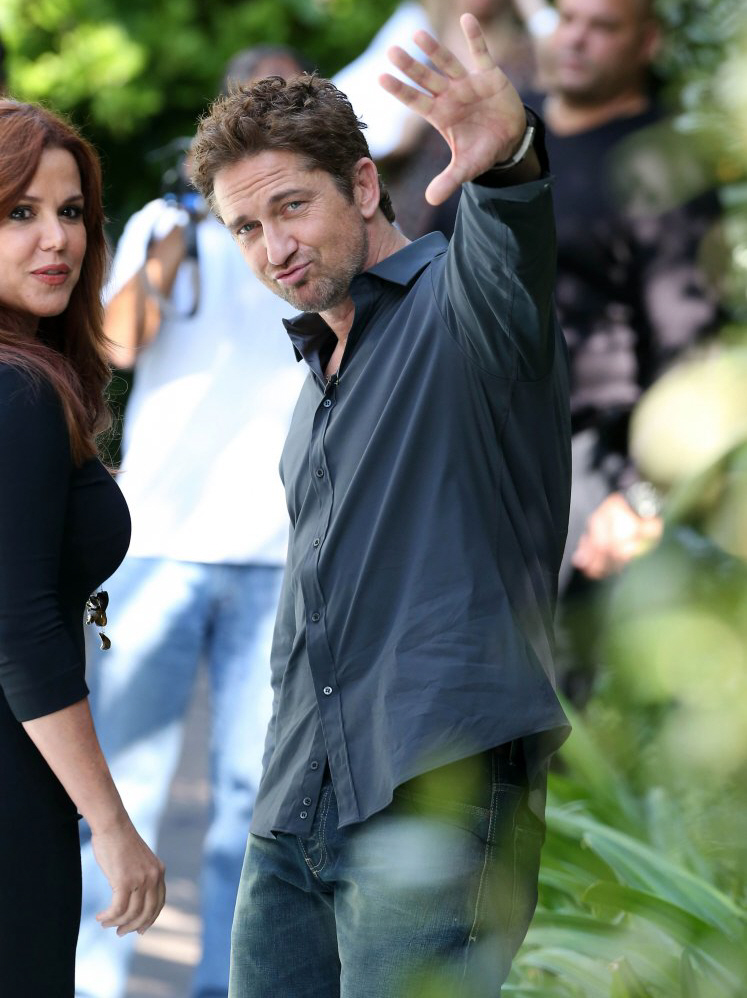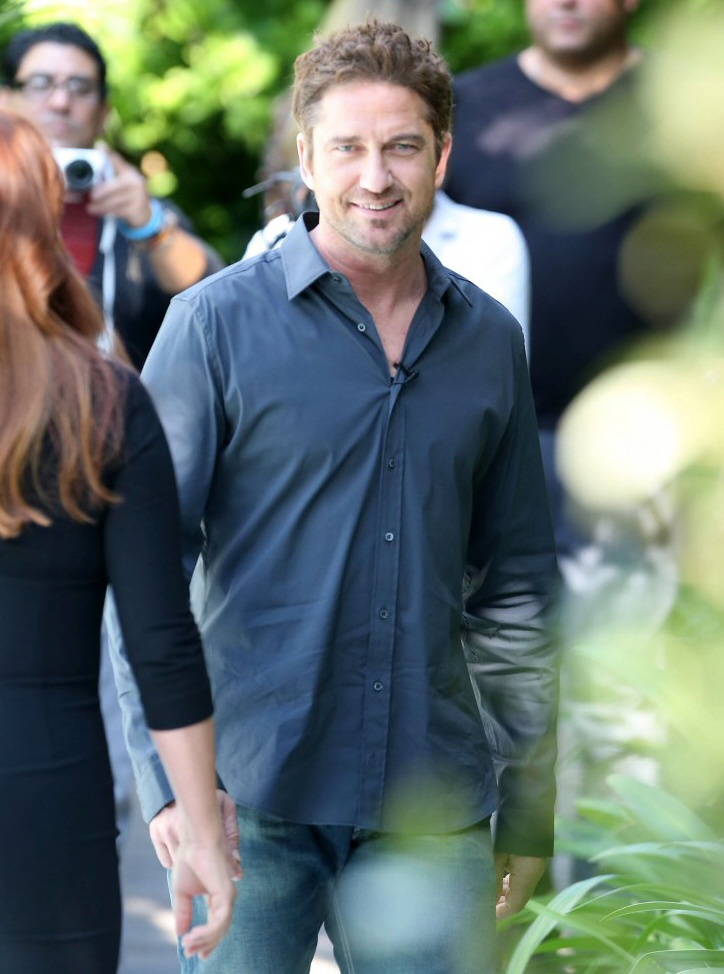 Photos courtesy of Fame/Flynet.