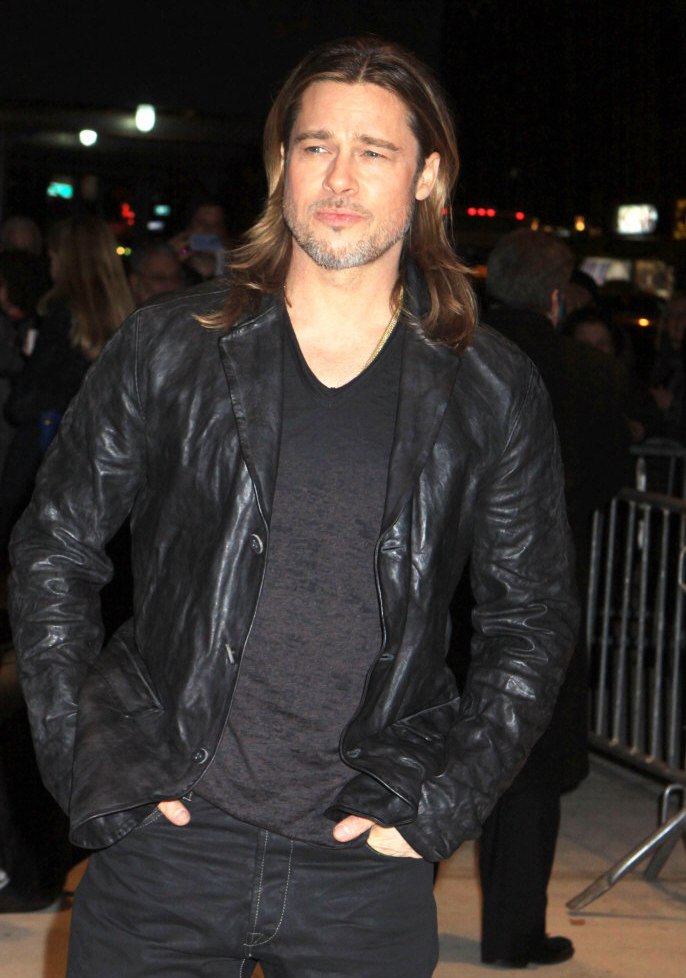 It's Brad Pitt Day! Of course. Brad attended his premiere of Killing Them Softly last night in NYC, and I believe he's already heading back to England (for WWZ reshoots) right now. But he got a day for his press junket for the film, and he got to wear all-black for the premiere. Personally, I think Brad looks great here, and I'm not disappointed with the lack of Angelina Jolie. I wasn't really expecting her to turn up, and I like it when Brad goes solo to his events, just because I know it will inspire Make-A-Controversy spin ("They're breaking up! Angelina called off the wedding!"). As I said in the previous Pitt post earlier, Brad did a bunch of interviews yesterday, so there are tons of new quotes. Here's a sampling:
Brad on the wedding plans: "I am getting more pressure from my kids, and it is something I want to do within their lifetime, but I also feel like the time has come… The time is nigh. It's soon. I got a good feeling about it."

Family first, then marriage: "We've had a family, we've raised the kids," he says. "I am surprised how much [marriage] meant to me once you had that."

But they still haven't Saved the Date: "We really don't … I don't know what's going to happen in two weeks. I certainly don't know what the new year is going to bring!"

More about the kids: "I will admit, we have had some pressure from our kids. We didn't realize how much it means to them. We didn't realize how much it means to us."

Location, location, location: "We are both migratory workers," he said of his bride-to-be, 37. "It will be a matter of convenience location-wise."

Taking a break now that he's turning 49 years old: "I think that's coming pretty quickly. I'm going to be 49 in a month. I really enjoy producing and I enjoy this opportunity, but I'll be less and less in front of the camera."

The Chanel spoof on SNL: "I am blissfully unaware of the chatter."

Religion, gay marriage and drugs: "Equality, absolutely, that's what defines us. It's what makes us great. If it doesn't sit well with your religion, let your God sort it out in the end, but that's us. We're equal….I do believe that we should be responsible for our own choices in talking about the drug laws, and that the drug war is an ultimate failure and that the billions and billions of dollars that we've committed to it, there's got to be a better way. I don't believe in incarceration over education — don't get me started. But there's real damage to drugs; that is not the same as with gay marriage. Since the last round [of elections], they've been linked in every article. I find that curious."
[Via Towleroad, Us Weekly, Extra and People]
I'm also including the Extra video below too. I mean, is any of this extraordinarily newsworthy? Not really. This is pretty much what both Brad and Angelina were saying during Brad's Oscar campaign earlier this year. I do think they'll probably get married sooner rather than later, and I wouldn't put it past them to do a holiday wedding either. I could totally see them having a quiet wedding in France a few days after Christmas. But what do I know?
I'm also including some pics of James Gandolfini and Ray Liotta, both of whom were at last night's premiere. I love Gandolfini's smile! He's such a big bear.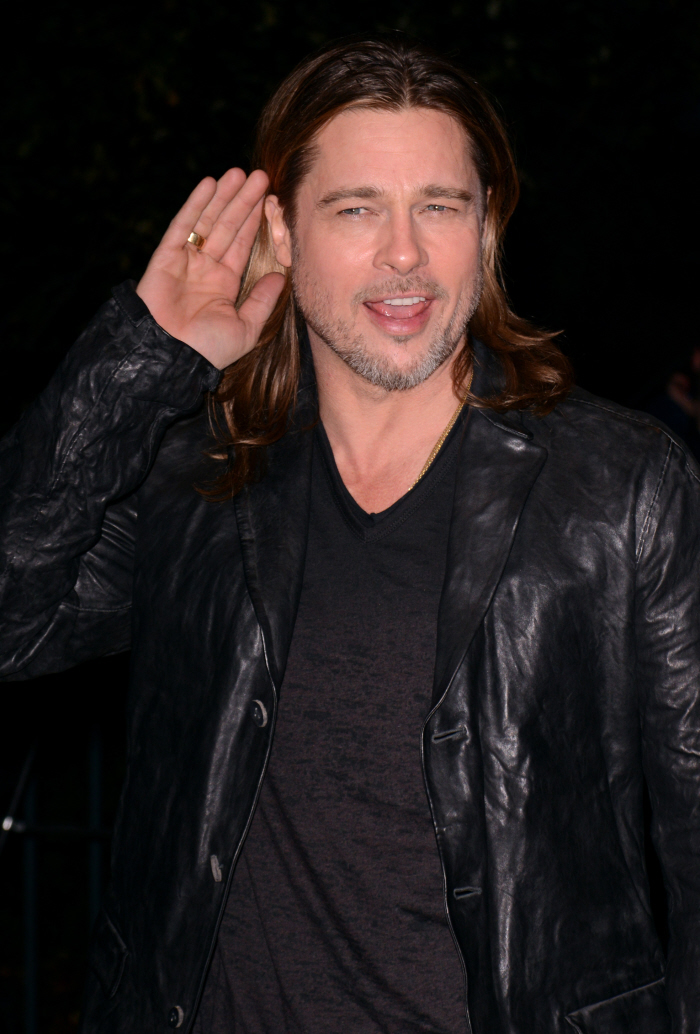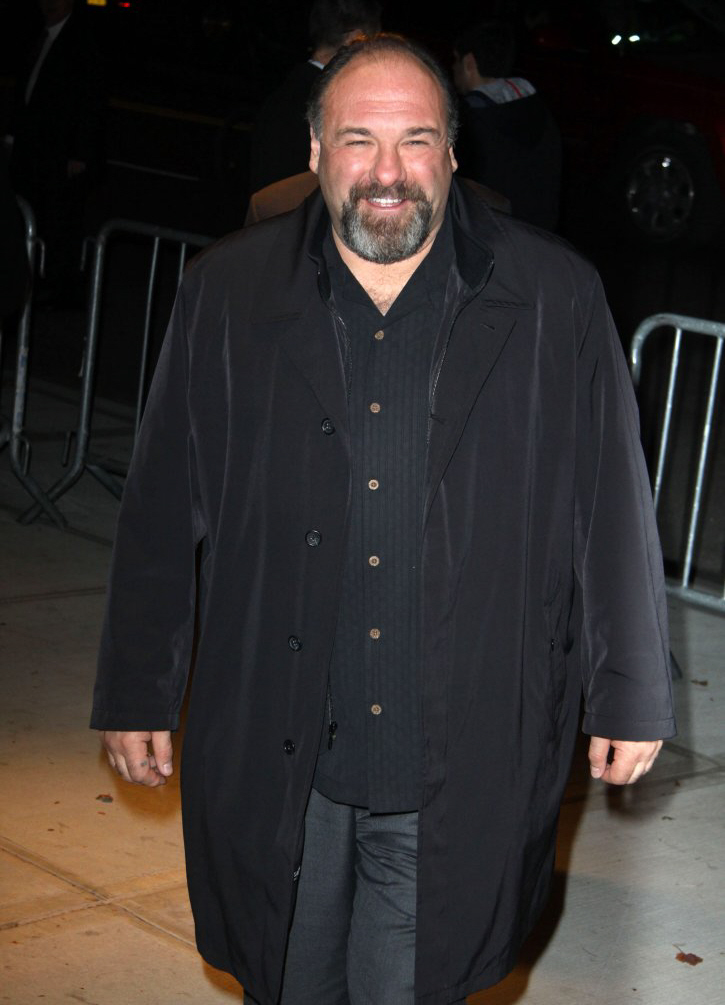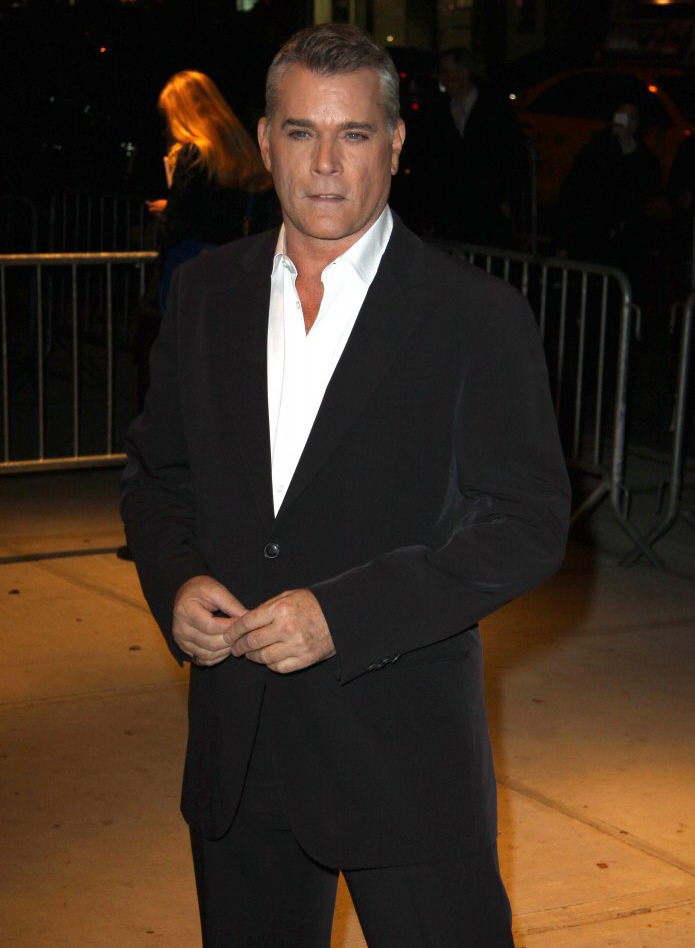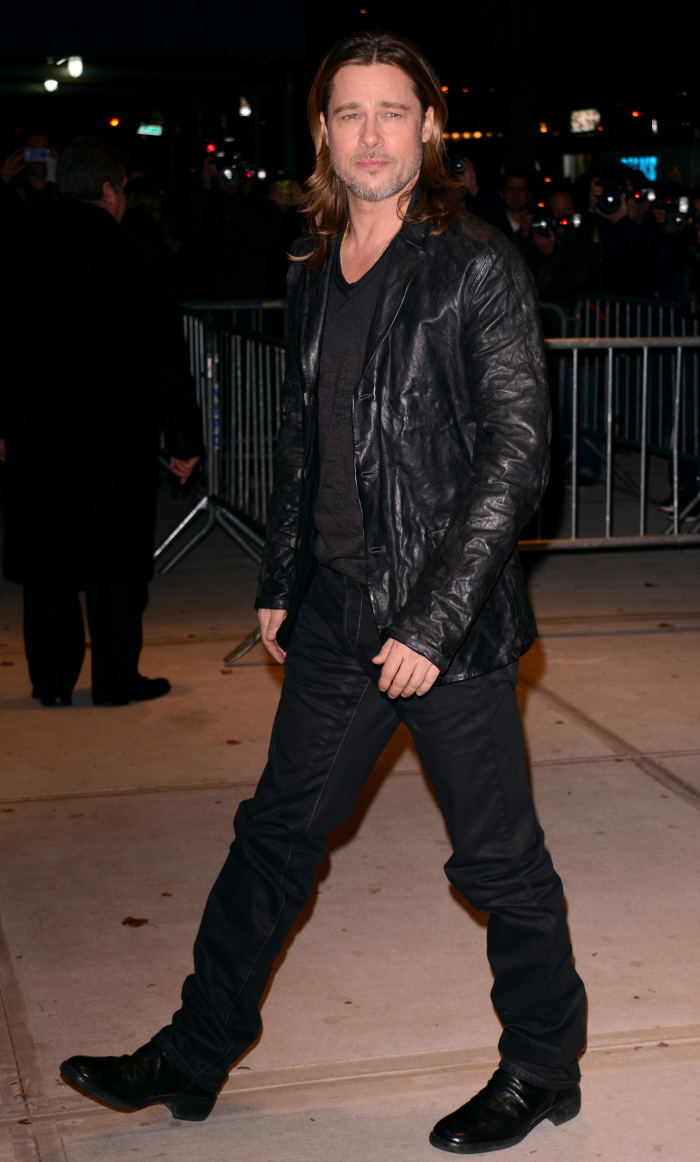 Photos courtesy of Fame/Flynet, WENN.