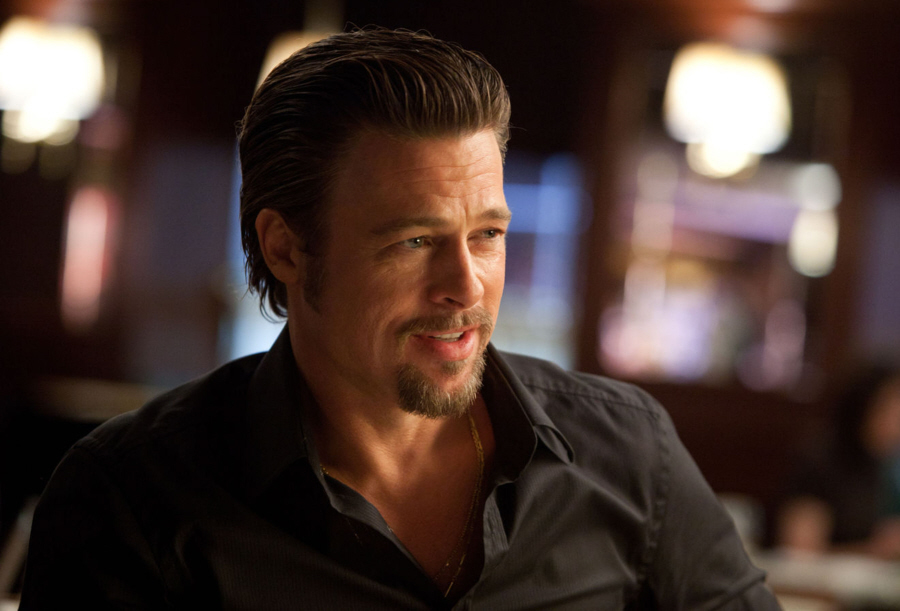 Brad Pitt's film Killing Them Softly finally comes out this Friday. At long last! I'm actually surprised that Brad hasn't done more work to promote the film, but I suspect we'll have a bunch of new interviews and photos this week. Surely Brad will leave England (where he's been stuck doing even more reshoots for World War Z) to promote the film stateside? I'm including promotional photos from the film in this post, as well as some of the cool posters. Here's the latest trailer for Killing Them Softly – I'm not crazy-excited about this film, but it has a stellar cast. I love that Brad consistently employs Richard Jenkins.
As I said, the press tour has already begun, and there are several new pieces of Brad news for you today. First off, Brad spoke to People Magazine:
While most Americans celebrated Thanksgiving with family on Thursday, Brad Pitt spent his holiday with zombies on the set of World War Z in London.

"I didn't know it was Thanksgiving until like midday. Until [the] afternoon," he told PEOPLE in an interview for the coming issue. "When you're overseas, they don't celebrate it in England. And [Angelina Jolie] and some of the kids are overseas in Cambodia this week, working on the [The Maddox Jolie-Pitt Foundation] there," he said. "It completely escaped me until someone brought me some English pumpkin pie."

Even though Pitt, 48, went without the traditional turkey and stuffing this year, he didn't seem to mind, saying, "That's okay, last year we had a big meal and we don't normally miss things twice."

Still, Pitt was certainly into the spirit of the holiday. He put the entire contents of his wallet, $1,100, into the hands of a fundraiser collecting money for the Southampton General Hospital's neonatal unit, where a friend's son, Zachary Gallagher, had spent the first nine weeks of his life.

"The fundraiser had finished, and I got a phone call from my best friend, who said, 'We have had a small donation.' I thought she was messing about and was going to say, 'My dad's given you a fiver' or something, then she said, 'It's from Brad Pitt!' " Zachary's mother, Karley Gallagher, 23, tells PEOPLE.

"He said that he had seen the fundraiser mentioned in the local papers and seen my fliers and thought it was a really great cause and was just sorry he couldn't have been there," she adds "The silver lining is that Zachary is home and alive. … To have Brad assist us is more than we could ever have wished for."

While Pitt, in New York Monday for a special screening of Killing Them Softly, plans to fly back to London on Tuesday to continue filming, the Jolie-Pitt bunch is already focused on the next holiday. Maddox, 11, Pax, 8, Zahara, 7, Shiloh, 6, and 4-year-old twins Knox and Vivienne have already mailed letters to Santa from the village of Littlebourne in rural Kent, England.
The British papers have more quotes from the recipients of Brad's largesse – you can read another account of it here. Since I know people will yell about it, let me just say two things: one, Brad isn't the one publicizing his donation, it's the hospital that's publicizing, hoping that by mentioning Brad in the press, more money will come in. Two, the size of the donation – yes, Brad could have written a check for a lot more, etc, etc, but I took it as more of a spur of the moment thing, like running into a Salvation Army bell-ringer and whipping out your wallet (which I do all the time during the holidays).
Meanwhile, during an interview with Access Hollywood, Brad was asked about his awful Chanel commericals, and how they seemed custom-built for spoofing. When asked about the spoofs and criticisms, Brad said, "I've been overseas, so I've been blissfully protected. I haven't [seen the parodies], but I say absolutely fair play, fair play." He defended the House of Chanel saying, "I kind of liked it… I respect what they do. They do some really quality things." But he also said that he wouldn't be able to identify Chanel No. 5 if he smelled it on the street.
Interesting enough – because he rarely gets questioned about this – he was asked about his on-and-off smoking habit and how his Killing Them Softly character is a smoker. Brad said, "[I've quit] several times, I'm really good at it… It's great, it's great [to smoke in the movie]…. But you have to know that you're going to have to quit on the other end and that that ugly day is coming, so you over enjoy it I guess. I very conscious of health now and I want to be around for my kids, I don't have that drive anymore. I don't crave it all." Brad, I love you and everything, but bullsh-t! Every time he proclaims that he's stopped smoking and he doesn't crave it, he ends up going back to the cigs. I mean, I feel his pain – it's so hard to quit and it's so easy to backslide. But maybe he should just adopt AA-speak about his smoking habits: "One day at a time, man."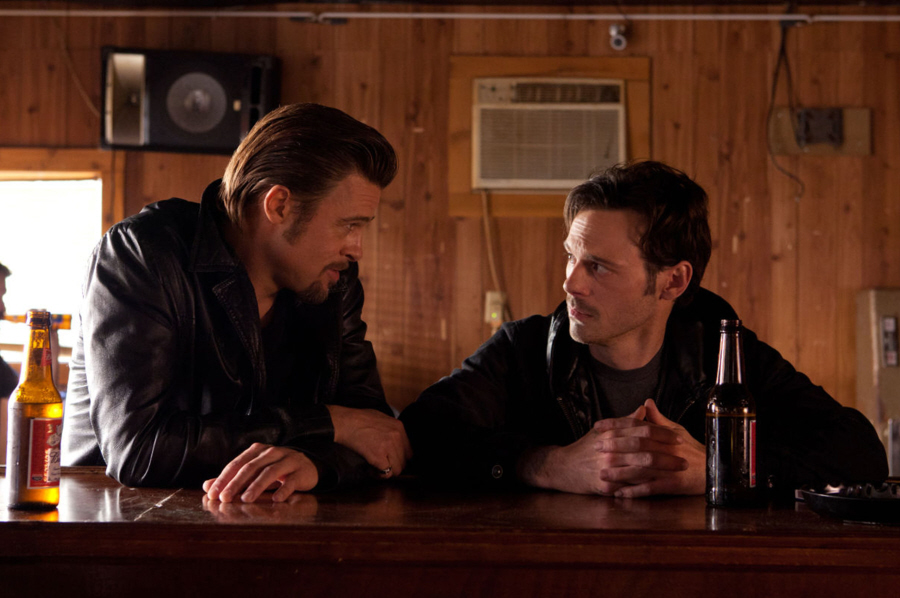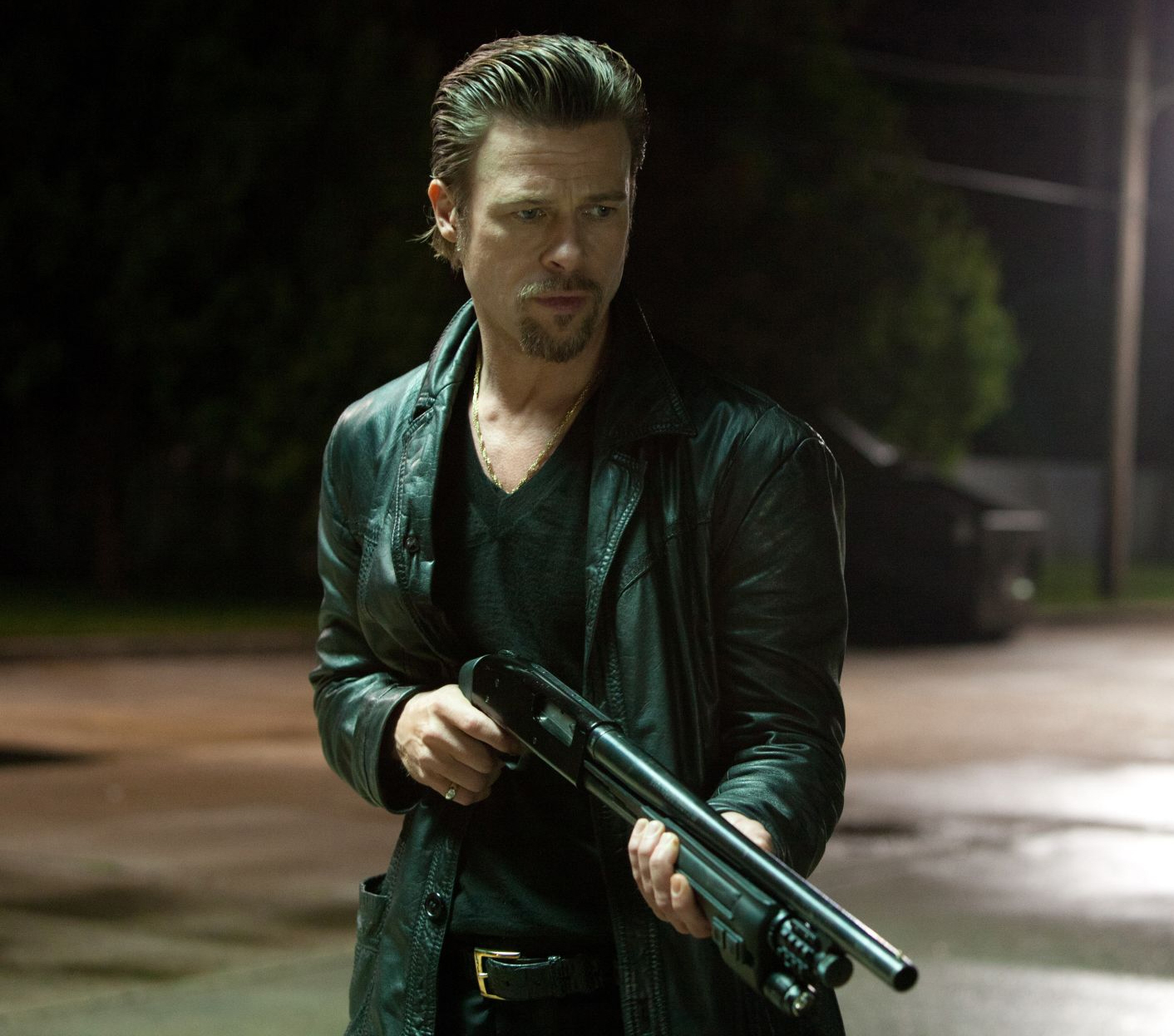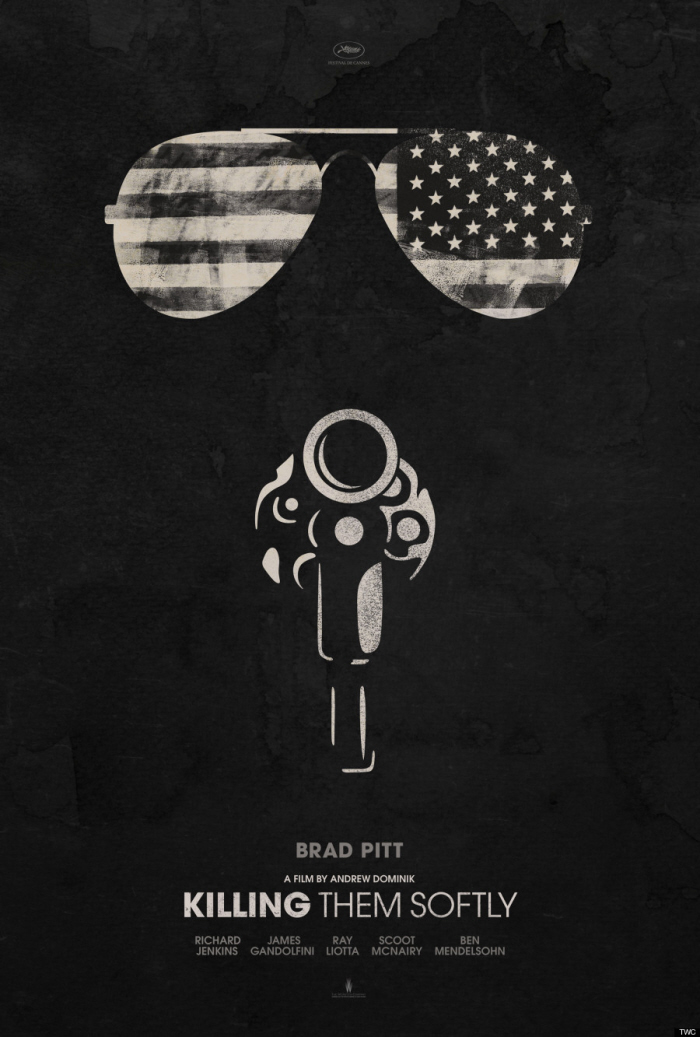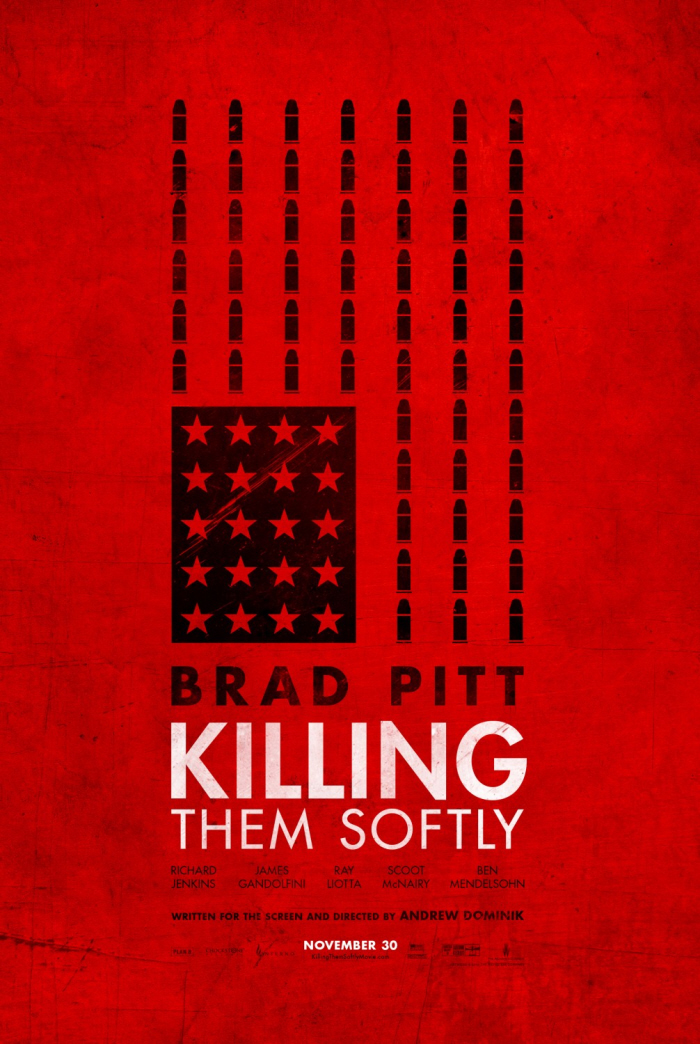 Photos courtesy of WENN.