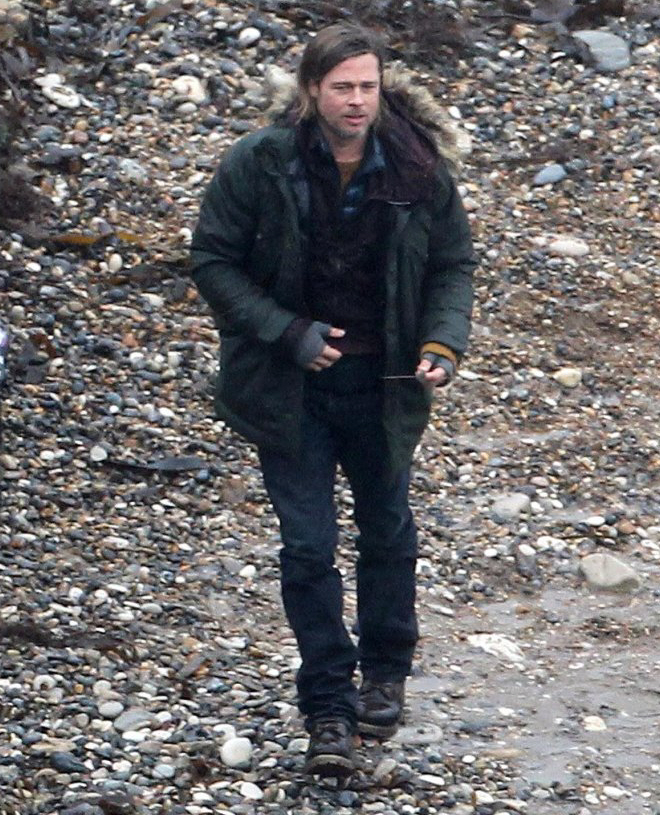 Here are some new photos of Brad Pitt filming (what else?) even more reshoots for the neverending film production, World War Z. It's funny because Brad has been filming this junk for 2 years. It's funny because I bet this film is a money pit that's probably already cost the studio more than $200 million… and that's before they spend money to promote the thing. It's funny because someone (coughBradcough) thought it would be a great idea to hand off this giant, action-packed, CGI-packed film to a small-time director without any kind of background in this stuff. It's funny because this is like Brad's career albatross at this point. He can't do anything else except go do reshoots for this God forsaken film.
Anyway, yes, this are pics of Brad in Dorset, England on Saturday. Poor Brad even had to spend the Thanksgiving holiday working! I see Mireille Enos in one of the shots too (she plays Brad's wife in the film), so these reshoots/pickups are part of the "family reunion" storyline I guess. I guess I should put more faith in Brad and this film – I was really worried about all of it until I saw the first full trailer – which it doesn't look like my exact film taste, I think it will probably be able to make its money back, at least. Here's the trailer again – people who've read the book say it looks like a horrible adaptation of the book. So… even if they do manage to wrestle a decent film out of this, people will still be complaining.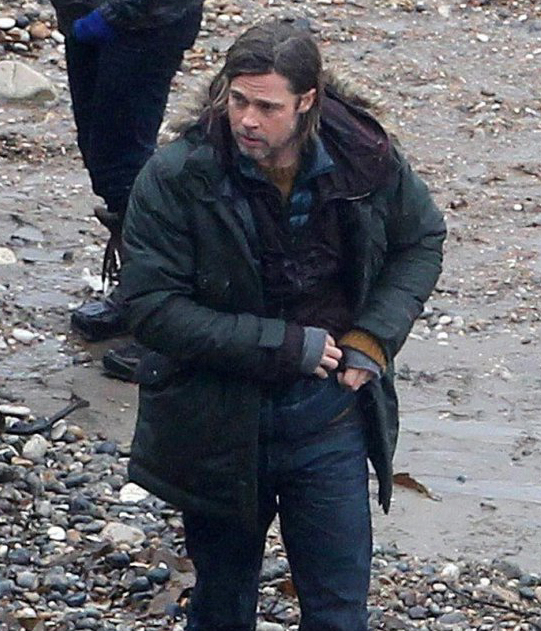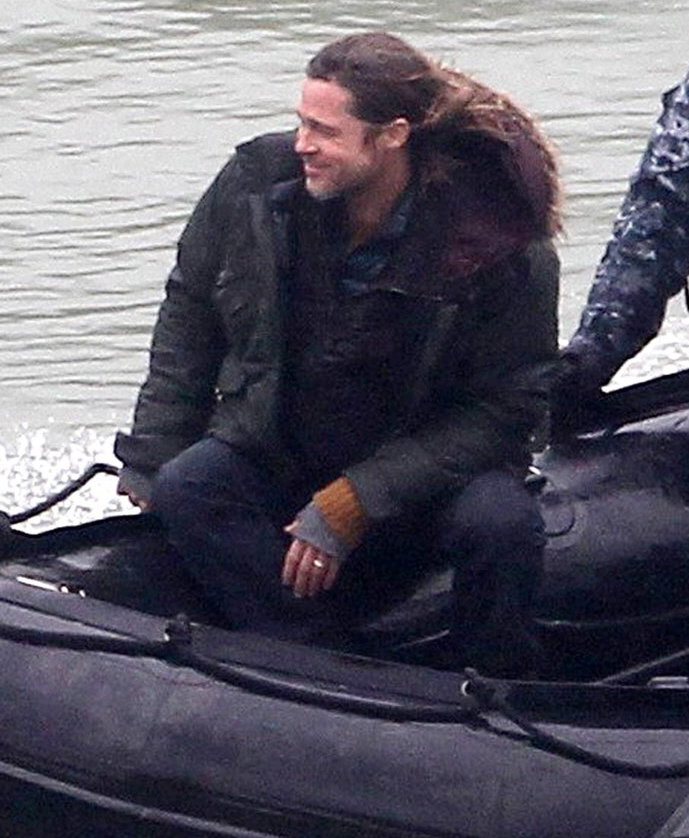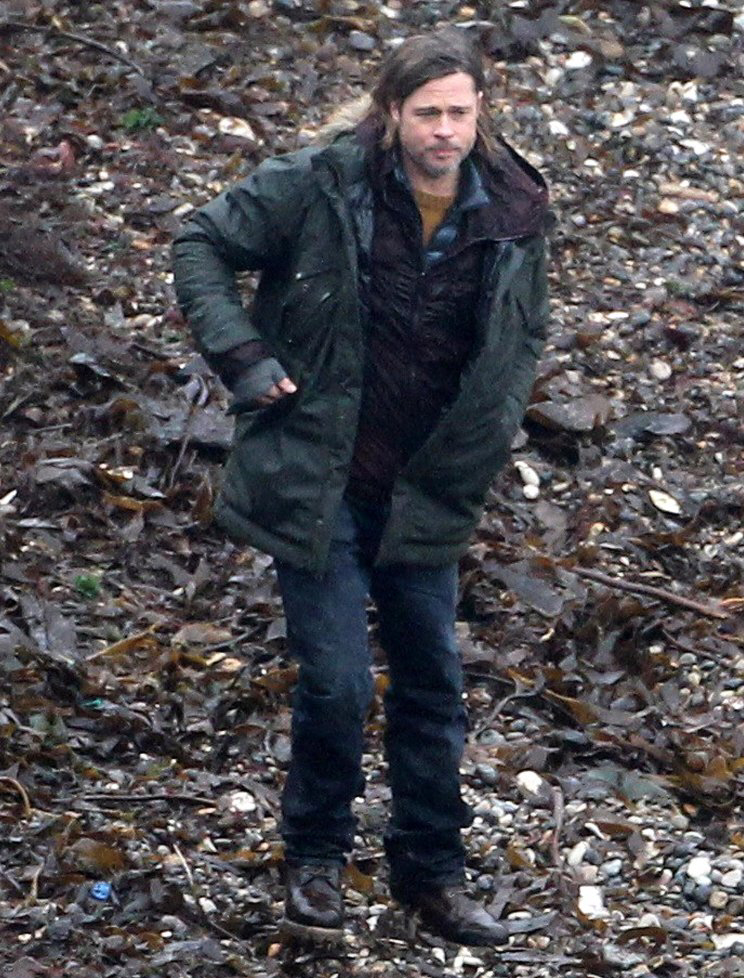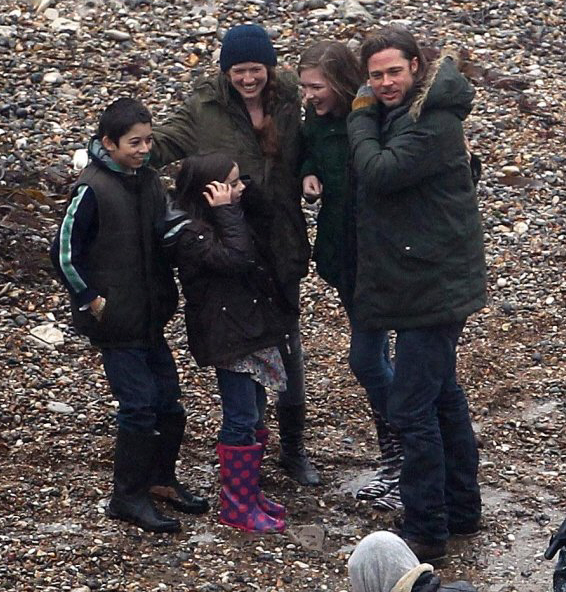 Photos courtesy of Fame/Flynet.