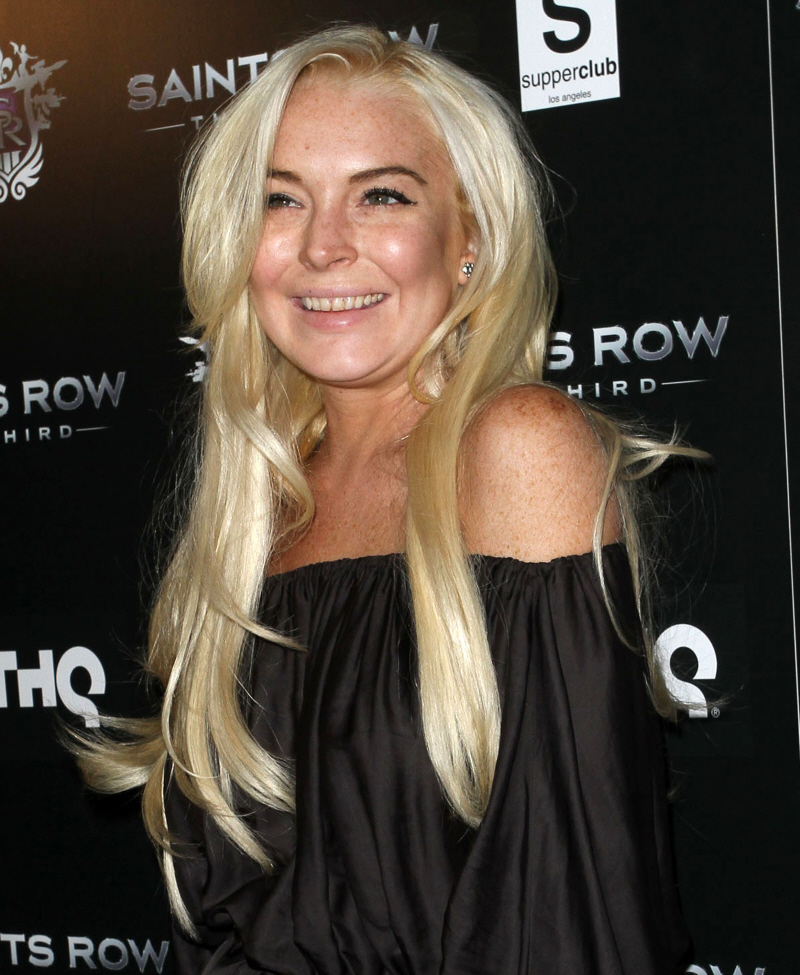 Well, here's another "blow" for Lindsay Lohan. TMZ reports that the IRS has seized all of her bank accounts (that they know about)!! So much for Charlie Sheen's payment for services rendered loan of $100,000. So much for all of those cash transactions. So much for Lindsay handing $10,000 to her sister for their brother's tuition… at 4 a.m. at a club. You know what really surprises me? That Lindsay even HAS bank accounts at this point. Aren't all of her jobs cash transactions?
As if she weren't royally screwed enough … Lindsay Lohan's tax problems have become so extreme … the IRS has seized ALL of her bank accounts in order to repay her massive outstanding debt.

As we reported, Uncle Sam has filed tax liens against Lindsay for the years 2009 and 2010 — claiming she owes $233,904 in unpaid federal taxes.

Charlie Sheen generously paid Lindsay $100,000 to help alleviate Lindsay's 2009 tax problem — but we're told Charlie's check barely scratched the surface … because Lindsay also owes money for 2011.

The IRS has given Lindsay ample time to pay up — but the Man's tired of waiting … so we're told the IRS has seized ALL her bank accounts in order to settle her debt.

Sources close to Lindsay tell TMZ, she's in full-on panic mode about her financial situation, and is desperately trying to make some cash to get out of the red.
At first I was like, "Only 2009 and 2010? I guess they've only gotten to 2010. I bet her 2011 taxes are a hot mess too." And then magically TMZ said that her 2011 returns are a mess too. This is a wonderful message to all of the young crackheads out there: you can be a cracked-out mess with the cops, you can be a cracked out mess with your court-ordered rehab, you can be a cracked-out mess with the California Justice system, but you cannot be a cracked out mess with the IRS. The IRS will always get you. The IRS has a very low tolerance for crackheads.
Speaking of rehab, TMZ also claims that, according to Vodka McCracken, she DOES NOT need rehab:
Lindsay Lohan's friends are trying to make her go to rehab, but she's saying NO! NO! NO! … telling them she doesn't believe she needs it … TMZ has learned.

As TMZ first reported, Lindsay has become so stressed out by her impending probation violation, she's been hitting the bottle hard … drinking as much as two liters of vodka per day.

According to our sources, close friends of Lindsay have been urging her to go to rehab BEFORE she goes to court … hoping the move might win her favor with the judge.

But we're told Lindsay is having none of it … telling friends she does not think she has a problem with alcohol. Our sources say Lindsay points to the fact that she recently completed three movies as proof she does not need rehab. Funny … cause watching "Liz & Dick" suggests the opposite.

We're told Lindsay is worried about the upcoming hearing, but maintains she will not check into rehab as a way to try and avoid jail time.

Don't say they didn't warn you.
Yeah. I don't think rehab should even be at the table. How many times has she even been in and out of rehab? It's like… half a dozen or more trips. It doesn't help. It doesn't sober her up. It's not an appropriate punishment. You know what an appropriate punishment would be? The Supermax federal prison in Colorado. I'm just sayin'.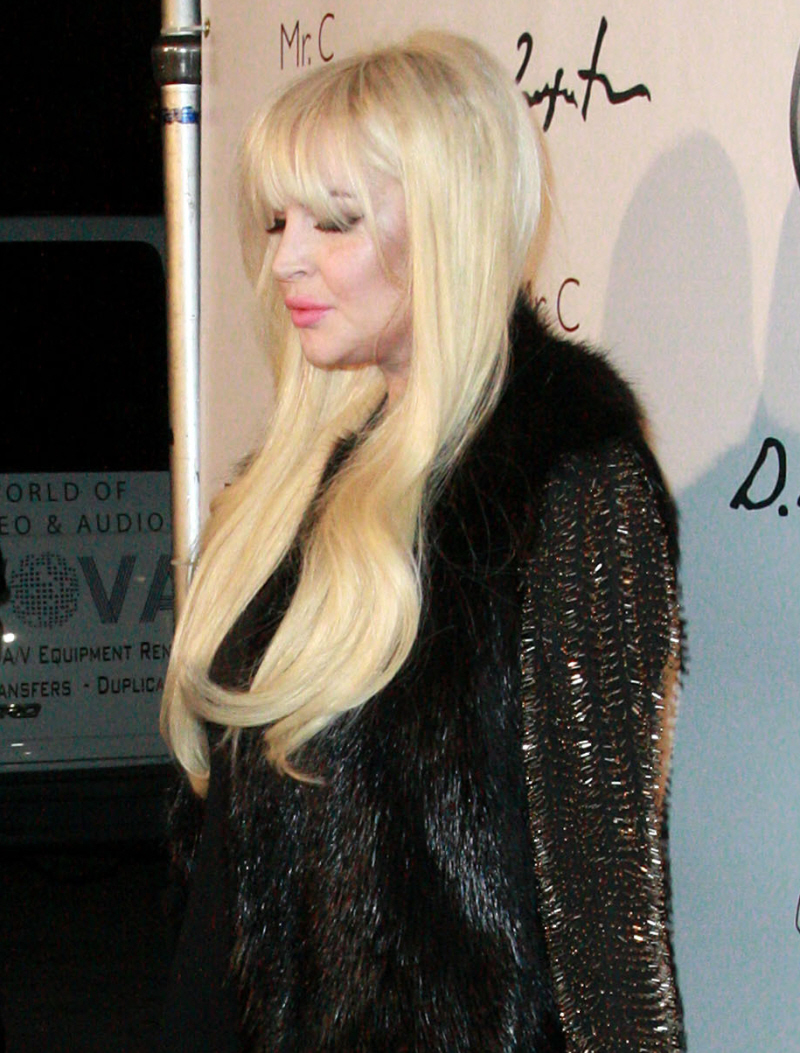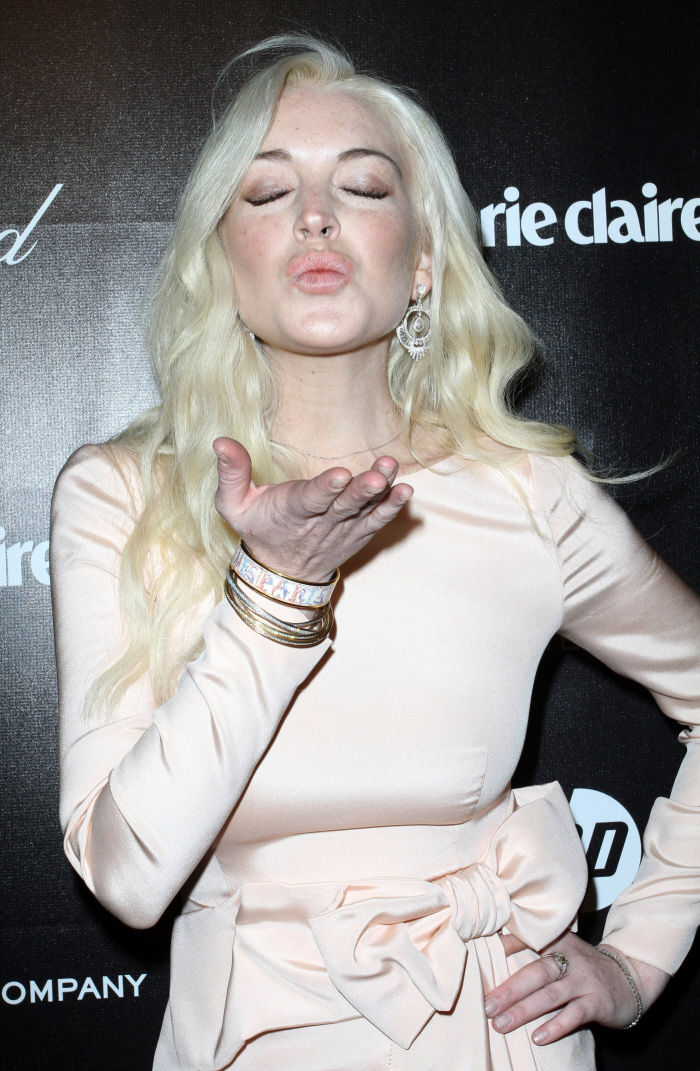 Photos courtesy of WENN.