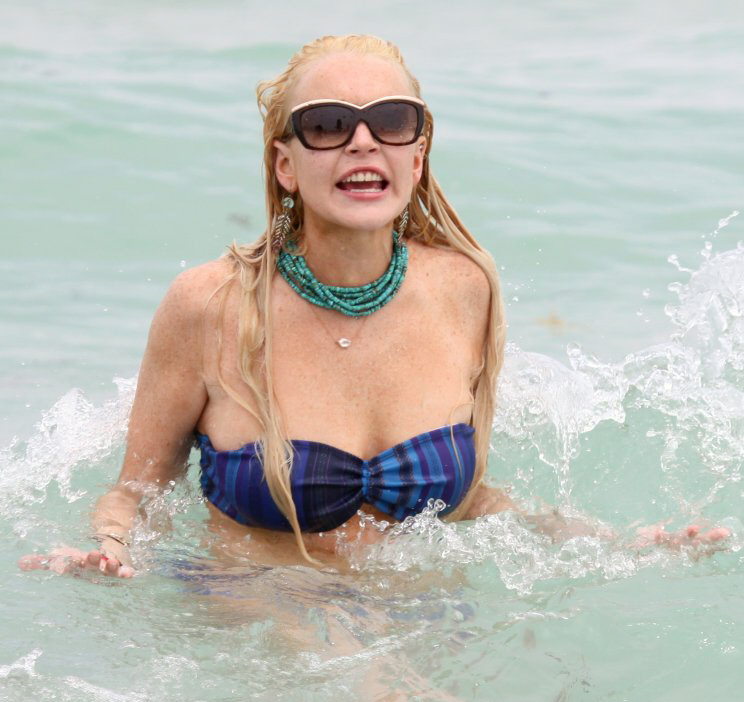 Of course I knew it was coming. You knew it was coming. Everyone knew it was coming. As soon as the NYPD slapped the cuffs on Lindsay Lohan and she started crack-squawking "Are you kidding me?!" over and over, we all saw the writing on the proverbial crack wall. Lindsay Lohan would not be going gently into that crack night. She would not be admitting her multitude of problems, she would not be throwing herself upon the mercy of a justly vindictive court, she would not show humility in the face of her crack-chickens coming home to roost. No, Lindsay was going to deny, deny, deny. Lindsay was set-up. Lindsay was FRAMED. It was never going to be Lindsay's fault. It's somebody else's fault. It's the black guy's fault. It's the victim's fault. It's her assistant's fault. It's her mother's fault. It's her father's fault. It's her lawyer's fault. But it is never Lindsay's fault. Y'all just keep on lying on Lindsay, probably because you're so jealous of her extraordinary beauty and talent.
Hours after her arrest for allegedly punching a woman at a New York club, Lindsay Lohan went into a meltdown at a hotel on the Upper East Side, insisting she was the innocent victim and it "was a setup."

Sources tell Page Six that once she was sprung from police cells by lawyer Mark Jay Heller, after allegedly clocking Florida psychic Tiffany Eve Mitchell in the VIP section of club Avenue in Chelsea, Lohan headed to the hotel to escape paparazzi.

A source said, "She was crying and kept asking, 'Why does this happen to me? This is a setup! I don't deserve this . . . It's not my fault!' " The Post reported yesterday that the altercation happened after Lohan accused the Florida blonde of stealing her sister Ali's purse, containing $10,000 in cash that Lindsay gave her.

Our source tells us that, at the hotel, "Lindsay was saying, 'I was trying to find out who stole Ali's purse! I gave her the money for my family, to pay for my brother's school fees!' "

The source adds, "Lindsay says she never hit the girl. She just went over to find if they had her sister's purse. They were looking around the area, but the girl was sitting at the table, and some pushing started. Lindsay says the purse was never found. She's desperate to find where the money is." But another source told us the bag was indeed returned.

While Lohan was melting down, her alleged victim was lawyering up. Mitchell yesterday hired Gloria Allred, who said, "I can confirm that I am representing Tiffany Mitchell, and I have no further comment at this time."

We're told the club's closed-circuit TV is fuzzy and doesn't give immediate or clear proof that Lohan, who was arrested on suspicion of third-degree assault, punched Mitchell.

"I am completely confident that this case will be concluded favorably and that Lindsay will be totally exonerated," attorney Heller said in a statement. If prosecuted, Lohan could get jail time if a judge finds she violated her 2011 probation on a shoplifting rap. Her rep didn't get back to us.
Xenu H. Crackie. Let's just see who believes Lindsay's "story" on face value – LL says she gave her 18-year-old sister Ali (newly returned from a "modeling trip" to South Korea) $10,000 cash for their brother's tuition? And Ali had it in her purse WHILE THEY WERE AT A CLUB. At 4 a.m. And Lindsay punched a fortune teller because she was looking for the purse. SMH.
Anyway, there's some back and forth between Michael and Dina now, something about how Lindsay's "accuser" (victim) lives in Florida and so does Michael and DUN DUN DUN Michael must be in cahoots with Tiffany Mitchell, of course. I mean, I'm not saying that isn't totally possible (these are the Lohans, after all), but let's be real: what is more likely? Lindsay punching some girl just because OR Lindsay is the victim of some kind of elaborate scheme to make her punch someone because her father is a puppet-master of crackheads? As for Tiffany Mitchell and her claim that LL was using racist slurs about the Roma community, Team Cracken has something to say about that too:
Lindsay Lohan is adamant … she did NOT punch that fortune teller at a NYC nightclub this week — but she did call her the g-word … because the fortune teller's buddies tried to steal Lindsay's purse.

Lindsay's telling friends … Tiffany Mitchell approached her inside the club Avenue early Thursday morning to do a reading, but Lindsay turned her down — then noticed Tiffany's friends crowding around her purse at a nearby table.

When Lindsay returned to her table, the people in Lindsay's group informed her that Tiffany's friends had swiped the purse — a super expensive black leather Celine — so Lindsay angrily confronted the fortune teller.

Lindsay has admitted calling Tiffany a "gypsy" but says she did not know the word is considered a slur.

As for hitting Tiffany — Lindsay's totally denying that … and feels she's the victim of yet another setup.
For goodness sake. Lindsay Lohan is such a massive projector. She steals everything that isn't nailed down, but somehow magically everyone else is a crack thief and she's an innocent victim? Crackie, please. Oh, and TMZ also says that Lindsay isn't "going to wait around and wait for Tiffany Mitchell to sue her." The Cracken is PROACTIVE, y'all. She's hiring a private investigator ("private dick") because Lindsay "feels Mitchell just made up the story about Lindsay punching her to score a quick payday… Lindsay feels Mitchell is just another in a long line of people who see Lindsay as an opportunity to make a buck off her … and the fact that Mitchell hired Allred of all people just proves that."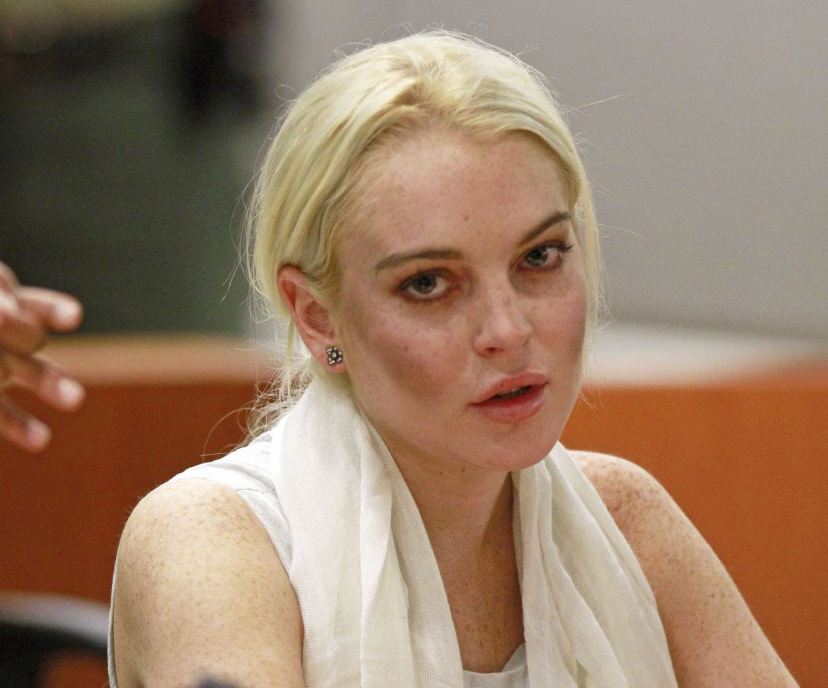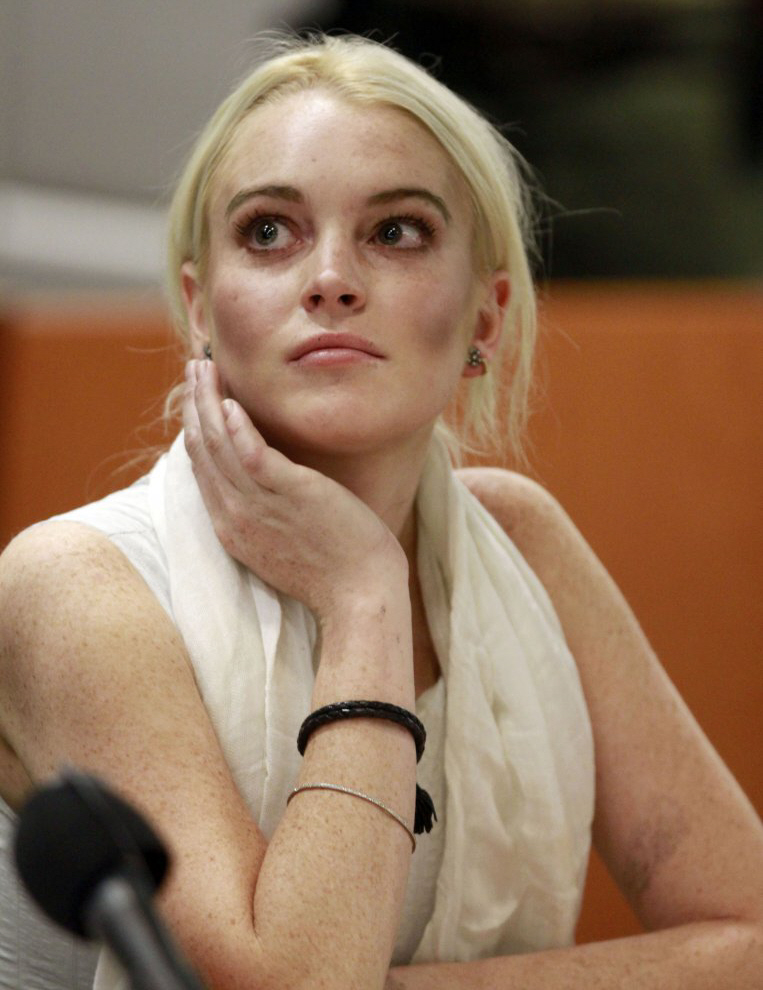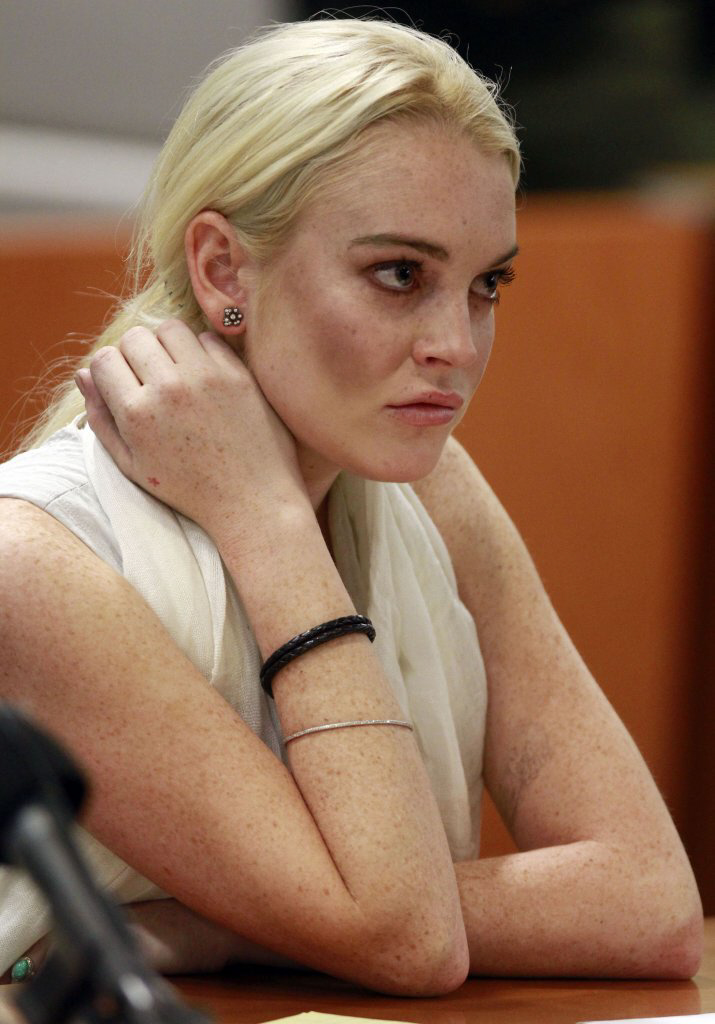 Photos courtesy of Fame/Flynet.