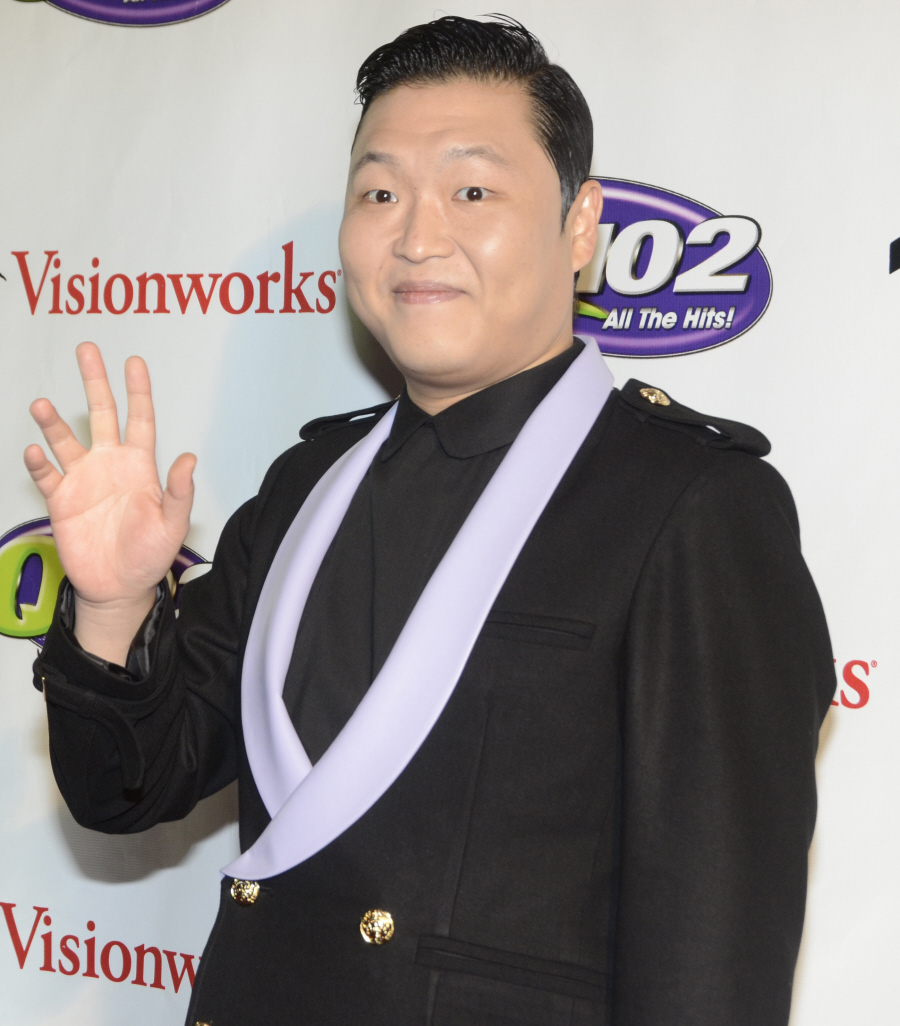 My affection for Psy had been growing over the past few months. He seemed like a cool dude, he seemed genuinely thrilled with his growing fame, and he seemed to be working really hard to "happen" with American audiences. But last week, one of Psy's old performances has come back to haunt him. The year was 2004. America and our allies (including South Korea) were engaged in a blood-soaked occupation of Iraq. A South Korean missionary was kidnapped by terrorists in Iraq (I think the group was Al Qaeda In Iraq) and the terrorists demanded that South Korea abandon the Iraqi occupation. South Korea did not negotiate, and the missionary was murdered. At the time, Psy was performing with other Korean artists and he rapped about the death of Americans. Psy has now issued an explanatory apology:
Psy may be everywhere in 2012 with his smash hit "Gangnam Style," but it's a 2004 performance by the South Korean sensation that's raising eyebrows today … and forced him to apologize for the words he used.

According to reports, in October of that year, Psy took part in a concert in which he joined several other prominent artists onstage for a version of Korean rock group NEXT's song "Dear American," and after seizing the microphone, rapped a verse that stated "F—ing Yankees" and their families, should be killed "slowly and painfully."

The concert reportedly took place months after the kidnapping — and subsequent beheading — of South Korean missionary Kim Sun-il by an Islamist group, who demanded the nation cancel plans to send 3,000 troops to support the U.S. war in Iraq. After the South Korean government refused to back down, Kim's execution was videotaped, with the masked executioner stating "Korean citizens, you were warned, your hands were the ones who killed him … your soldiers are here not for the sake of the Iraqis, but for cursed Americans."

After the beheading, massive protests erupted across South Korea, with citizens taking to the streets over the nation's plans to send troops to Iraq. And it also helped fuel anti-American sentiment in the country, which had been simmering for almost two years, following the killing of two 13-year-old South Korean girls by members of the U.S. military — which has maintained a large presence in the country since 1954 — and their subsequent acquittal by American military courts. Psy also performed at a protest concert following that event, one where he lifted an American tank above his head and smashed it on the stage.

That action somewhat understandably garnered no international coverage at the time, though given Psy's current international standing, his 2004 performance has created a firestorm. It bears mention that no video of the performance exists, and that the translation of Psy's lyrics currently making the rounds appears spotty at best — a Korean employee for MTV News, for instance, pointed out that Psy actually rapped "bitches" instead of "Yankees."

Still, the vitriol in those lyrics was readily apparent, and on Friday (December 7), Psy issued a statement to MTV News, apologizing to anyone his words offended.

"As a proud South Korean who was educated in the United States and lived there for a very significant part of my life, I understand the sacrifices American servicemen and women have made to protect freedom and democracy in my country and around the world. The song I was featured in — from eight years ago — was part of a deeply emotional reaction to the war in Iraq and the killing of two innocent Korean civilians that was part of the overall antiwar sentiment shared by others around the world at that time," the statement read. "While I'm grateful for the freedom to express one's self I've learned there are limits to what language is appropriate and I'm deeply sorry for how these lyrics could be interpreted. I will forever be sorry for any pain I have caused anyone by those words."

"I have been honored to perform in front of American soldiers in recent months — including an appearance on the Jay Leno show specifically for them — and I hope they and all Americans can accept my apology," the statement concluded. "While it's important we express our opinions, I deeply regret the inflammatory and inappropriate language I used to do so. In my music I try to give people a release, a reason to smile. I have learned that though music, our universal language we can all come together as a culture of humanity and I hope that you will accept my apology."
I think Psy's apology was well-thought-out and explanatory. He knows what he did was wrong and offensive in the larger sense, and he's sorry about it (I believe he's genuine) but he's also seeking to put his awful comments into some kind of context. While I think Psy crossed a line (and he knows he crossed a line), I think his apology is sufficient. I remember how angry the South Koreans were about the war and about the American troops still stationed at the 39th Parallel. I remember how anyone protesting the war or demanding accountability from their government was dismissed. My biggest fear isn't a Korean rapper's eight-year-old statements. My biggest concern is that we didn't learn the real lessons of what the Iraq War taught the US and our allies. It really bugs me to see the way history has been and is being re-written to make it sound like everyone was for the Iraq War, or that it wasn't a huge controversy at the time, or that there wasn't a lot of purposeful misinformation and propaganda spread around the US and our allies.
Anyway, some say that Psy should have been disinvited from the "Christmas at Washington" event last night, which was attended by Pres. Obama. Psy was not disinvited, and he performed "Gangnam Style". Pres. Obama did not directly address Psy or the controversy.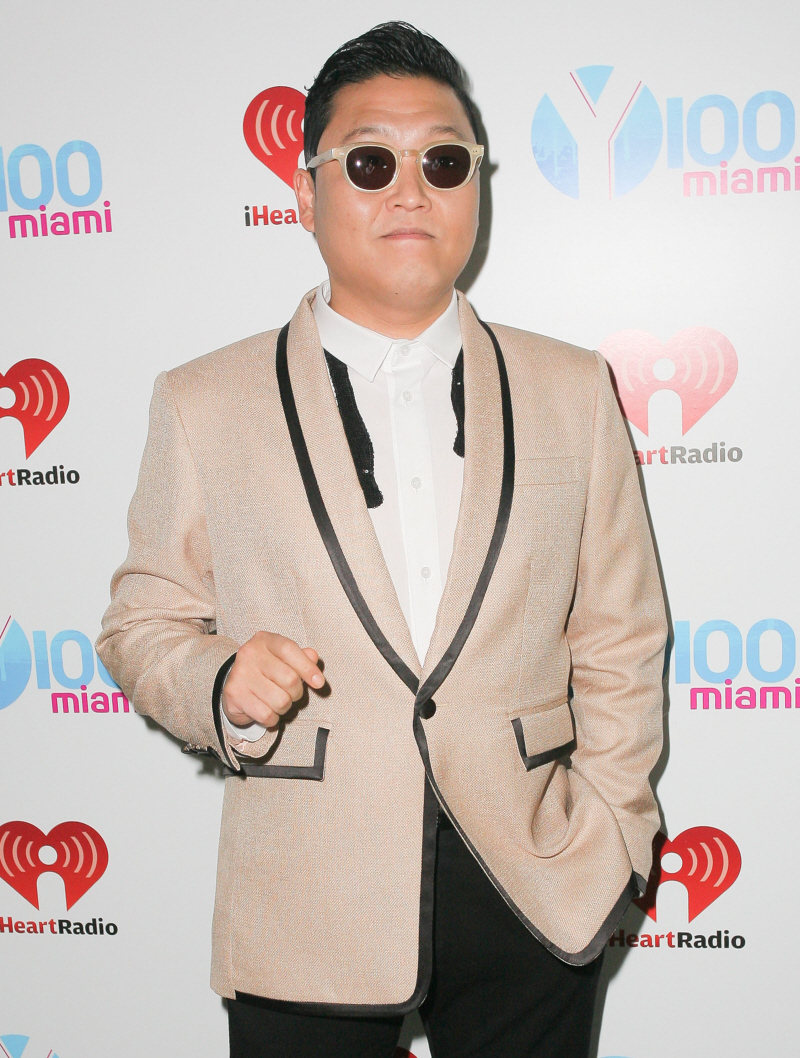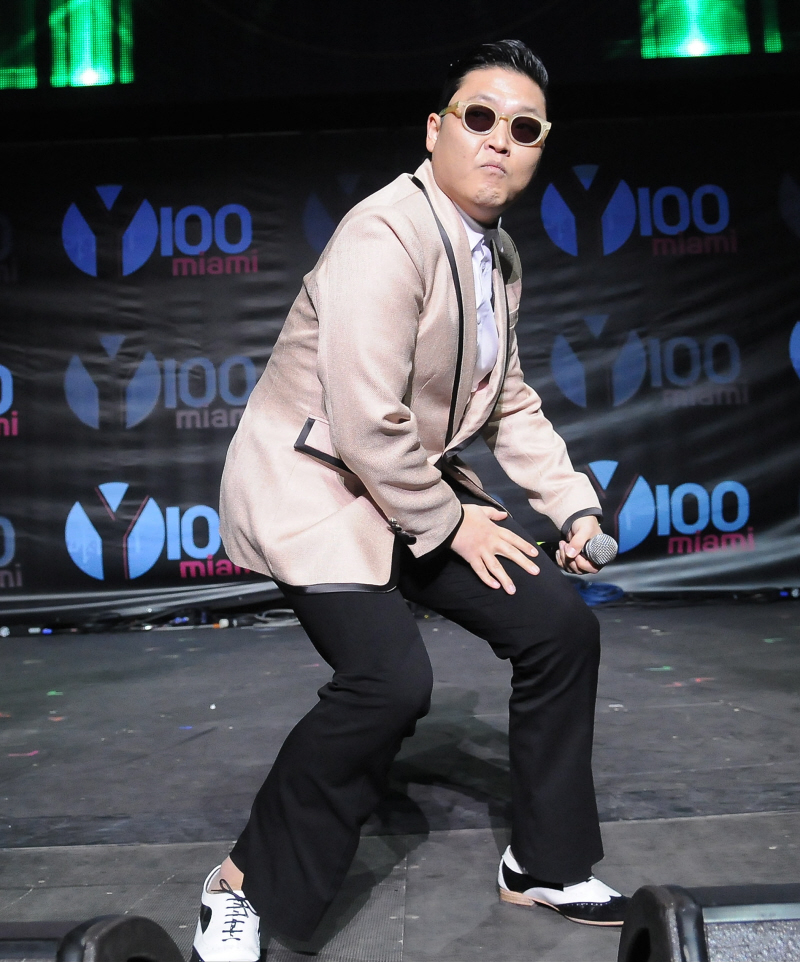 Photos courtesy of WENN.