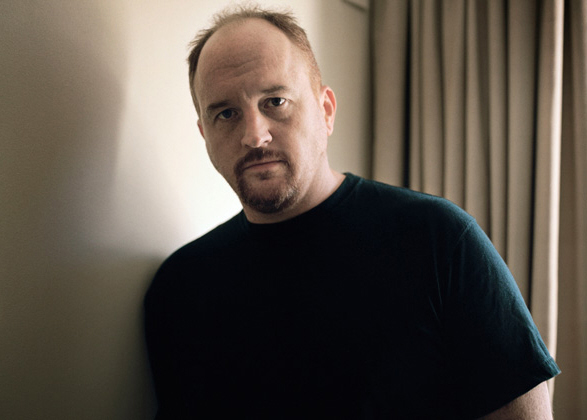 Louis CK, comedian and star/writer/producer/director of FX's Louie, has an interview in the January issue of Vanity Fair. As you remember, the January issue is guest-edited by Judd Apatow, and one of the main VF covers nonsensically features Megan Fox as some kind of "comedienne". Which is pretty awful, but the presence of Louis CK definitely makes it better. Louis does the famous "Proust Questionnaire" (featured on the last page of every VF), and his PQ is genius. You can read the full thing here, but here are some of my favorite answers:
What is your idea of perfect happiness?
Not ever having to fill out this questionnaire.

What is your greatest fear?
You think I'm going to tell you that? You think I'm going to let you print my greatest fear in a national magazine? No sir. I will not, sir.

Which living person do you most admire?
The guy I saw yesterday. He was crossing Eighth Avenue against the light. He just sauntered out into the middle of the street with cars and cabs speeding toward him and it meant nothing to him. Like he's the only living soul and the rest of us were ghosts. I love that man, whoever he is.

What is the trait you most deplore in yourself?
I have an absolutely beautiful penis. It's stunning in every way. God I hate my perfect penis.

What do you consider the most overrated virtue?
People who say someone is really intelligent because he doesn't swear. Or use "foul language."

What do you dislike most about your appearance?
I am really tired of looking at my hips. I'm seriously really tired of standing naked in the mirror and staring at my hips for hours and hours while muttering, "You hips. You hips need to get it together."

Which talent would you most like to have?
I wish I could draw. I can't make a thing in my mind go on paper. I draw like a child. Like a heavily beaten and molested child. Who can't draw.

What is your current state of mind?
I'm sort of depressed, actually. I wish you hadn't asked.

What do you consider your greatest achievement?
There's this one girl in Oklahoma City. We had sex on New Year's Eve. She was 19. I was about 23. She was way out of my league. Still can't believe that one. I hope she's O.K. now.

What do you regard as the lowest depth of misery?
Two nights ago. A hotel room in Portland, Maine. That's right. Maine. Not Oregon. Maine.

What is the quality you most like in a man?
Just please be fun to talk to.

What is the quality you most like in a woman?
Same. And also sex, please.

What do you most value in your friends?
Friends should always tell you the truth. But please don't.

Who are your heroes in real life?
I really love Barack Obama. Sorry if that's like "Ew. The president. That's lame." I love Barack Obama. What a great man. I'm so lucky to have voted for that guy.

How would you like to die?
Handcuffing myself to you and jumping into a cauldron of molten bronze.

What is your motto?
Never, ever, ever again agree to do anything for any magazine ever.
CB and I were actually discussing how much we love Louis yesterday. I was kind of surprised that she's into him – usually she only goes for dudes like Matt Damon and Alex Skarsgard. But when I admitted that I would totally have pity sex with Louis (it would be pity sex because he's so awkward and neurotic and you just know it would be delightfully weird), CB totally backed me up and she went even further, saying that she would have regular (non-pity) sex with Louis. So, basically, Louis should come and visit us because he'll probably get laid like a mofo. An uncomfortable, awkward mofo who will make me giggle when he starts joking about how perfect his dong is.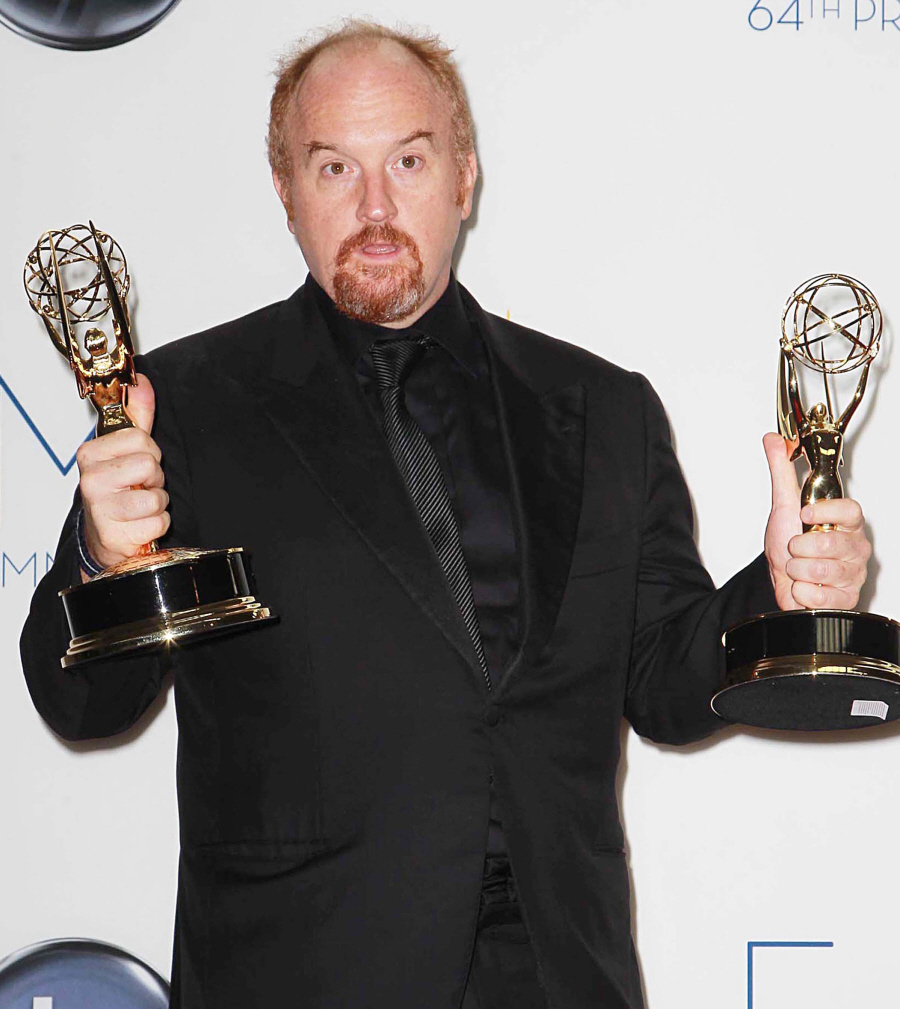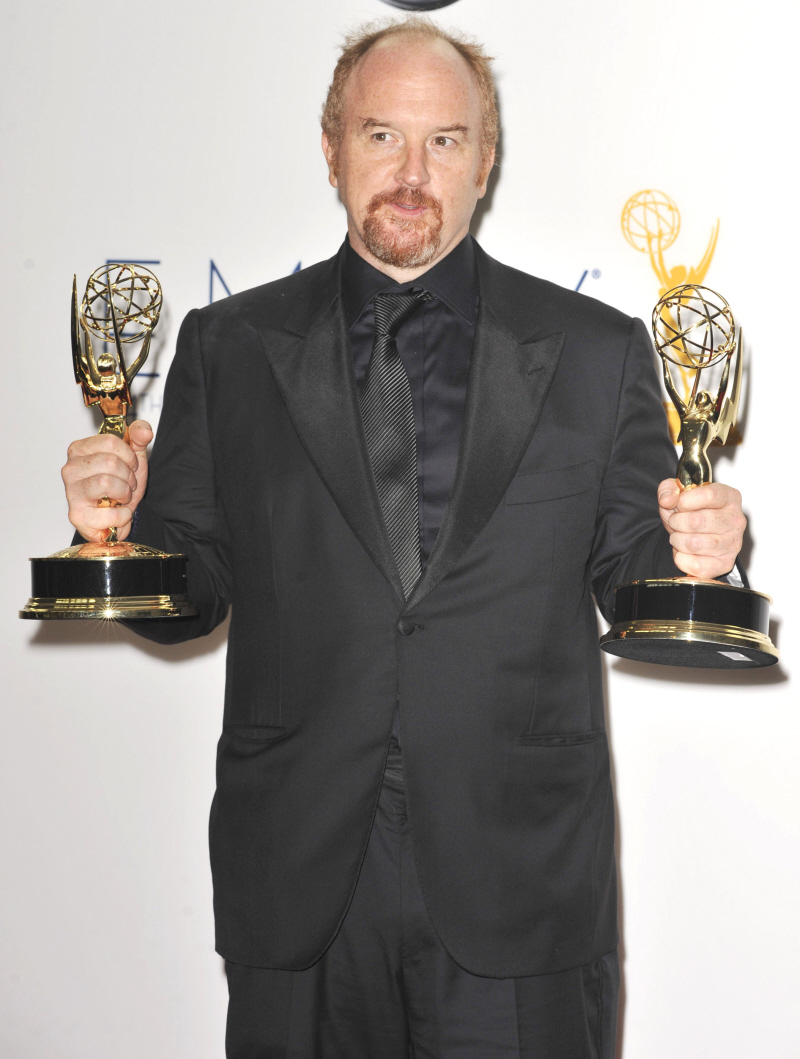 Photos courtesy of WENN.